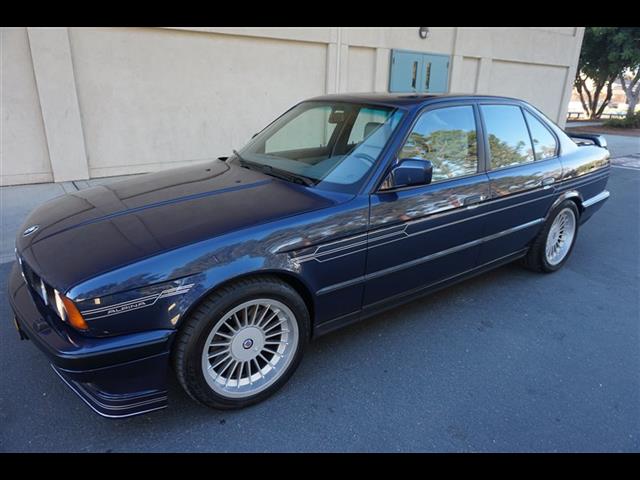 Here we are a week after looking at the 1990 Alpina B10 BiTurbo, and by chance, we get to look at a second BiTurbo. Last week's was seriously suspect; there were alarm bells throughout, as major chassis issues and incongruous details were capped by a seller clearly looking to deceive the market. At first glance, there's some cause for concern here, too, as we'll see in a moment. Is this the case of another crestfallen hero, or does this super sedan hold true to its heritage?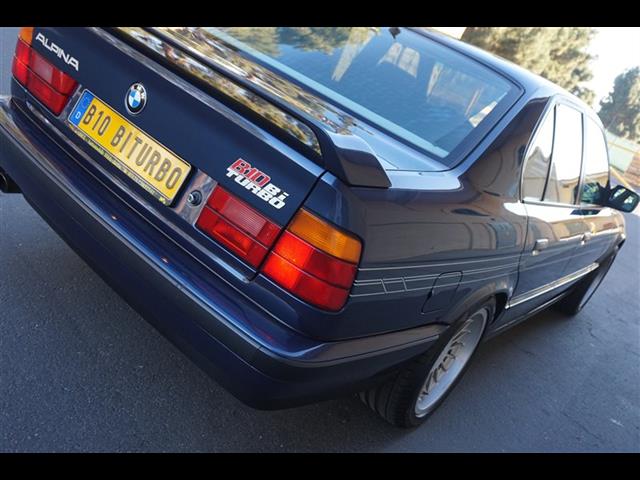 Year: 1991
Model: B10 BiTurbo
Engine: 3.5 liter twin-turbocharged inline-6
Transmission: 5-speed manual
Mileage: 94,582 mi
Price: $49,999 Buy It Now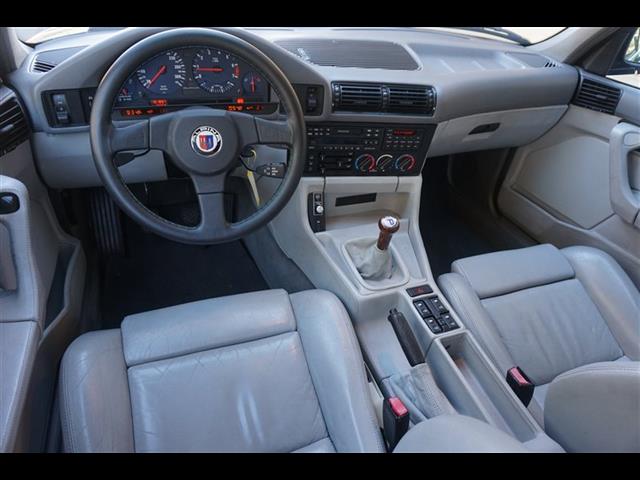 Rare Clean e34 B10, ORIGINAL OWNER, ORIGINAL PAINT, ALL ORIGINAL UNBELIEVABLE CONDITION WITH CALIFORNIA TITLE. True recorded, 94.XXX MILES We have all service records for the car since day one. This is one of the lowest kilometers and probably the best documented B10 ever, service since day one at ALPINA last service was IN March 2015 done before leaving Austria to Germany to USA at 91494 miles . DRIVES LIKE A BLUET, NO LEAKS, interior is clean, tight and odor free. The car drives perfectly with no interior or exterior rattles or noises NEW TURBOS AT ALPINA WHEN SERVICE WAS DONE IN 2009 5000 Euros I DROVE THE CAR MYSELF FROM OXNARD PORT IN CA TO FREMONT CA, UNBELIEVABLE DRIVE !!!! ALPINA BUILD SHEET, KEYS FOR WHEEL LOCKS, AND A LOT MORE, A MUST SEE CALL 510 550 5050 FOR ANY QUESTIONS This is the alpina vin WAPBATL001B750170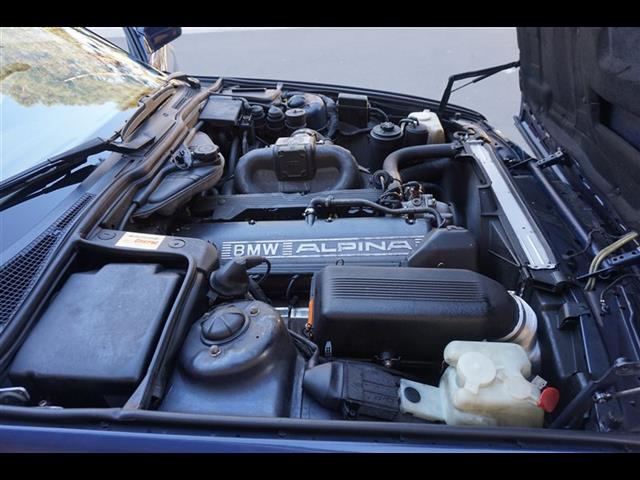 There are a few interesting things about how this car is listed. First, the photos really aren't great, though the gallery is fairly extensive. In the listing, it claims that the car's VIN is first WBAHD11080BE68316. This immediately raises caution flags, because as we've discussed before Alpinas had a unique 'WAP' VIN. Next, the seller claims it's Alpina Blue, but it doesn't look like the right shade even in the poorly lit photos. Of course, then they also claim it drives like a 'BLUET', so take the ad copy with a grain of salt. The silver leather interior is also unusual, but not unheard of, in one of these cars as they were all bespoke. But it all looks right otherwise, and thankfully when you get to the end of the ad copy you'll see the VIN – WAPBATL001B750170 – which corresponds to the "0170" build plate ahead of the shifter. And, thankfully again, that corresponds to what Alpina Archives list the car as. It's there where we find out some more interesting items about this car; it indeed isn't Alpina Blue, but 294 Laser Blue over silver decor with Lavalina Gray leather. I don't believe I've ever seen another in this combination, and quickly scanning the archives I don't see another listed. Consequently that makes this already very rare and desirable car that much more special.
On top of that, the car is claimed to have last been serviced by Alpina, though outside of the statement there's nothing shown in that regard or more detail that I can see in this listing. Mileage isn't outstandingly low, but is completely reasonable. Condition looks to be very good throughout but could be improved upon. And the price? Well, for this car I don't really feel like the price is all that outrageous. It's in line with other asks on B10 BiTurbos, but if the documentation holds and this car is everything that is promised, it might just be a great deal. Yet this car was also recently on Bring a Trailer, though oddly listed as a 1990, and it only brought $33,000 worth of bids. There you can also see more about the service history of the car. It also was at Mecum Montery in 2017, where it again failed to sell.
Between the lack of information, relatively poor presentation and strangely wrong disclosure of details, I suppose it's not a huge surprise that this car hasn't sold. But with M5 prices continuing to trend upwards, I wonder if in the not-too-distant future we will look back on this listing as a reasonable price for an outstanding automobile.
-Carter