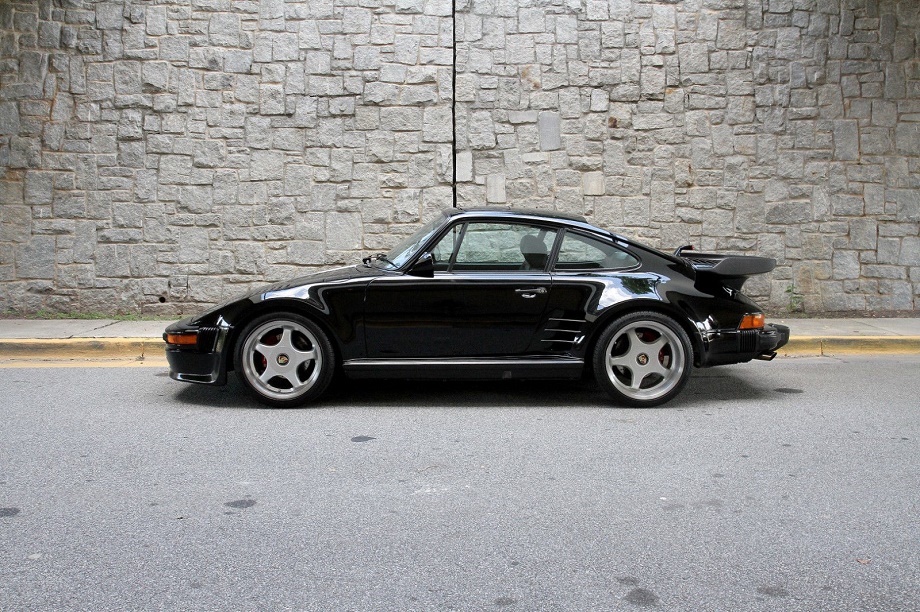 Have you been looking for the most '80s Porsche you can find? Not just an '80s model, but one that has taken the extra steps to modify it and add those little details that really showcase the time period? We've got just the car for you. Here we have a Black 1985 Porsche 930 Slantnose Coupe. The Slantnose itself always has been right at home in the '80s exhibiting the general sense of excess in design with which we're all familiar from those days. We dealt with the issue of authenticating the Slantnose conversion in our feature of this Slantnose and the issue presents itself again here as well. As the seller notes it isn't until the '87MY that these determinations become much easier.
The details don't stop there though. This is more than just a Slantnose and especially once we step into the interior things really get interesting. The history of how this 930 came to be in its current state are a little fuzzy, but it's had a good bit of work and houses some nice RUF upgrades. Let's take a look: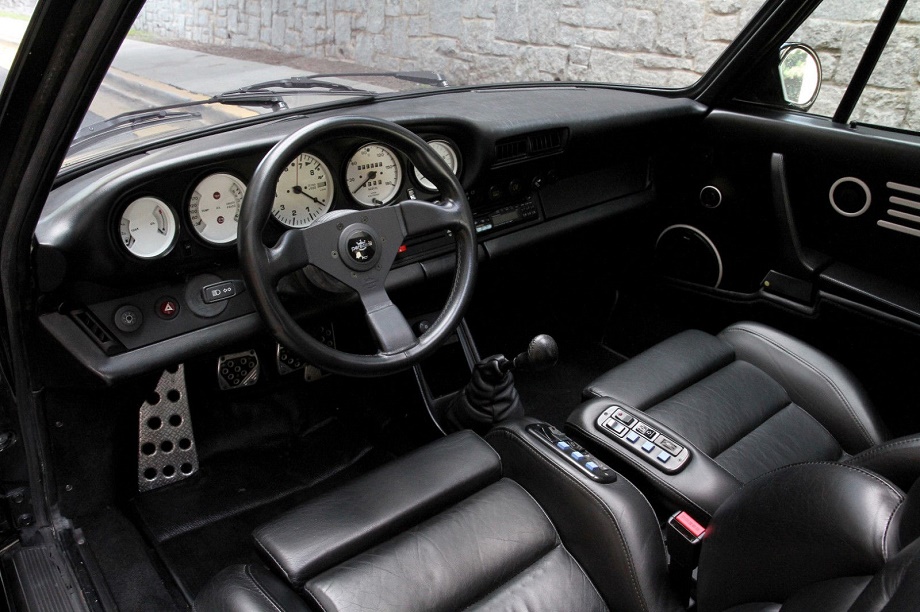 Year: 1985
Model: 911 Turbo
Engine: 3.3 liter turbocharged flat-6
Transmission: 5-speed manual
Mileage: 72,281 mi
Price: $87,900 Buy It Now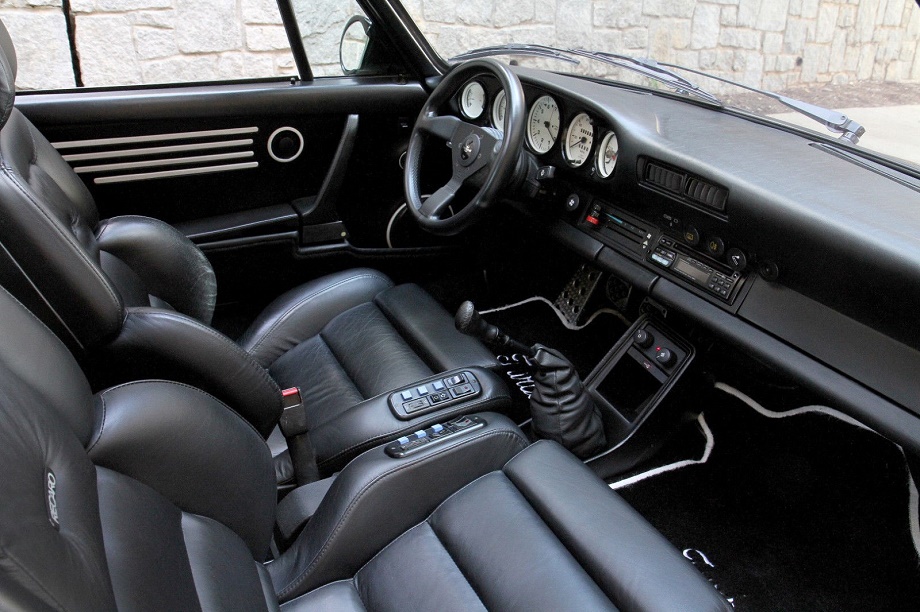 Motorcar Studio is pleased to offer this 1985 Porsche 911 (930) RUF Slantnose Turbo Coupe. With the same Atlanta owner, an active PCA member, for the past 22 years, who has spared no expense on mechanical or cosmetic upkeep. Clean CarFax with no accident history; 72,000 original miles. COA.
Details are slim regarding this 930's early life — it was imported by a Mr. Jurgen Van Beekum and federalized by South Coast Compliance in 1985. In 1992 it was sold to a Dallas Cowboys defensive end who kept it three years until the current owner's purchase in late 1995. The Slantnose conversion and RUF upgrades were completed prior to our client's purchase in '95. We believe this to be a high-quality, steel conversion based on the twin headlight motors used — Porsche kept no records of factory Slantnose builds in 1985, so even if it is a factory build it would not be listed on the COA or option sticker.

Speaking of the RUF build, this goes far beyond a badge and some gauges. Genuine RUF parts abound including the sought-after dogleg five-speed gearbox, gauges, intercooler/intake system and more. Complete engine rebuild 11,000 miles ago at a cost of nearly $40,000. The turbo, waste gate and fuel system have been upgraded and it's running stainless B&B exhaust.

We've driven lots of 930s but never one quite this impressive — boost builds fast, and the close gear ratios allow you to keep the turbo spooled between shifts. It's totally streetable but way more flexible and much faster than a stock 930. It's also remarkably dry underneath.

A high quality repaint was commissioned in 1996 in the correct A1 Black finish and it remains in stunning condition — always garaged and covered when not in use. Likewise the interior shows beautifully with some "enhancements" typical of the period (leather-clad Recaros, door card accents, tasteful but upgraded stereo).

There is nothing quite like a Slantnose with the right (and very expensive) go-fast parts thrown at it — a truly iconic 1980s supercar that is as exhilarating to drive as it is to look at. This is a high-quality example that's had a caring long-term owner and would be a nice addition to any collection. COA, records and tools included. For more information about this 1985 Porsche 911 Turbo for sale at Motorcar Studio in Atlanta, please call 404-692-5250.
This interior is quite something. The door card accents are items I've never seen before on a 911. They're…interesting. The leather adjustable Recaro seats are very pricey additions on their own and fully at home in the '85 Slantnose. Add in a slew of white RUF gauges to match those door cards and there's a lot going on here.
That's just the aesthetic components. Perhaps of most importance this 930 has the 5-speed gearbox from RUF. As most will know, Porsche themselves didn't fit the 930 with a 5-speed until 1989. RUF was doing it with their BTR. Whether the engine received a full RUF treatment is less clear. It's said to have intake and intercooler upgrades (and a very pricey full rebuild), but I don't think that gets us to BTR spec for power. But as I said (and the seller notes) the early details are fuzzy. It sounds like the only owner to keep good records has been the current owner and while he has had the car since 1995, his purchase was after the major modifications were completed. Thanks to his ownership this 930's current condition appears quite good, we're just a little short on the history.
Fuzzy details aside this looks to be a very interesting and period correct 930 Slantnose. If you've been looking for all of these details complete in one package, I can't imagine you're going to have an easy time finding another one like it.
-Rob