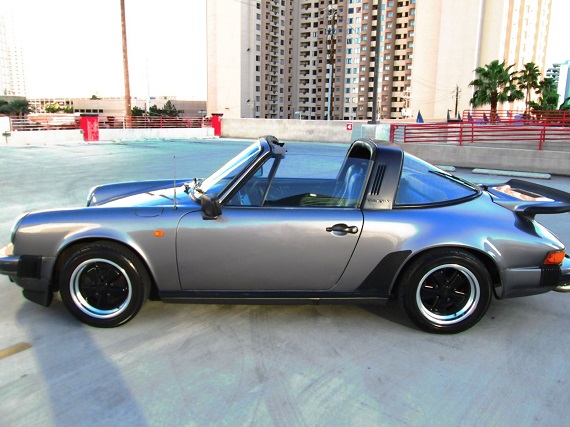 I've shown a coupe examples of the Carrera 3.0 over the past months and given the fairly high price tags typically attached to these models, you can imagine my surprise when I came across this 1976 Porsche 911 Carrera 3.0 Targa on auction with no reserve. Suffice it to say a $100K price tag would not be surprising, though we must keep in mind that the Targa of these models always falls into a much different category. Even though the Targa is quite a bit more rare than the Coupe – Targa production in each of the model's two years was around half that of the Coupe – it remains the less desirable of the two so prices should be lower. Where this one ends up, we'll just have to see.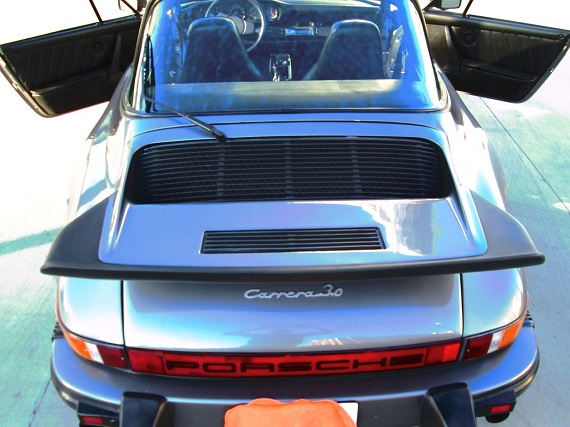 Year: 1976
Model: 911 Carrera 3.0 Targa
Engine: 3.0 liter flat-6
Transmission: 5-speed manual
Mileage: 29,000 mi
Price: Auction
Up for sale
5-day
NO RESERVE
Auction

1976 Porsche Carrera 3.0 this is a very awesome and rare Carrera 3.0 you will probably never see one again this is truly a European model you can tell by the side marker lights on the fenders only has 48,000 km OR 29,000 miles and has been stored for a while 100% rust free runs and drives absolutely perfect a lot of work has went into keeping it well maintained I just drove it back from Arizona 400 miles ran like a champ
It did have a repaint done in it's original color to my knowledge that's what the previous owner told me which owned it for over 11 years and he was the second owner I have the original radio and microphone that goes with this Porsche this radio it's very rare and hard to find in perfect condition !! They only made 479 Targa Carrera they only made 298 left-hand drive and this is car number 81 of 298
This is a true icon for a Porsche this is definitely a beautiful addition for all the collectors and we all know this car is only going to go up in value The entire fuel system has been redone brakes brand-new tires belts and hoses ..The Carrera does have a few small scratches that you have really have to look for keep in consideration this car has not been restored and it's 40 years old the dash pad is in perfect condition as well as the door panels windows go up and down perfect. power mirrors work great everything works as it should I have no problems driving this car anywhere! Please make sure and have your funds in order before bidding on my car serious bidders only as this is a no reserve auction the highest bidder wins a piece of Porsche history that will probably never be seen again not too excited about selling this one came out of a private collection. If you would like to perform a PPI or if you'd like to come and look at it in person before the auction ends please feel free to call and we will set a time and day if you have anymore questions please call or text anytime for faster response thank you for looking (702)832-6167….. Car is being sold as is please view all videos and over 170 pictures below I try to show every inch of this Porsche but if you need to see something a little closer please let me know and I will be more than happy to try to provide you with pictures .. 702-832-6167 Happy Bidding REMEMBER TO CLICK LINK BELOW FOR 170+ PICTURES AND VIDEO!!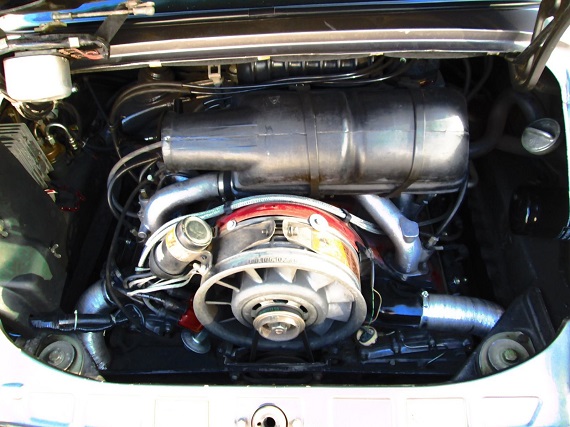 These short no-reserve auctions always seem a bit high risk/high reward to me, but I suppose they are interesting even if only to see how quickly some prices might escalate. This Carrera 3.0 has been gradually on the rise since I first came across it, but admittedly it has been slow to move into the sort of territory at which I'd expect a 911 like this to sell. Much of that hesitation from prospective buyers likely comes down to documentation. The seller isn't entirely sure about the color, simply passing on what the previous owner conveyed to him. Similarly, some validation of the very low mileage is in order as well. Those (not minor) issues aside, this 911 does look in pretty nice shape inside and out so we at least have ourselves a nice starting point. A whale tail on a Targa has never been my favorite look, but it does sort of have its place on a Carrera 3.0. We don't see the Targa of this model very often at all and with bidding currently only at $50,100 this Targa could make for a hell of a deal.
-Rob