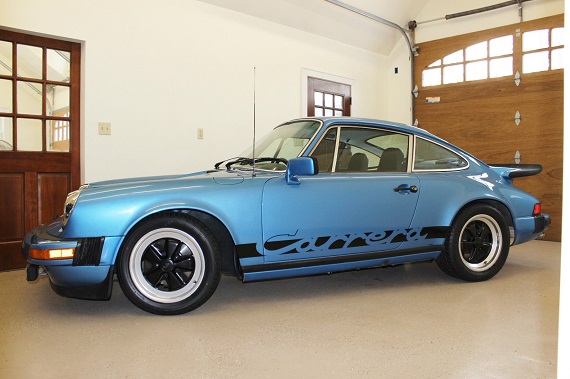 Porsche has produced quite a few special 911 variants that never made it to US shores (at least without being imported later) and perhaps no group of them should be as missed as the 911 Carrera produced from 1974-1977. The Carrera finally would return to the US in 1984 when Porsche revived the name after a five-year hiatus and gave the world the 3.2 Carrera, but the Carreras produced in the mid-70s were a distinct animal from the emissions-restricted cars the North American market received and it's always a treat to see one come up for sale. These Carreras began as a 2.7 liter model that was mechanically quite similar to the '73 Carrera RS Touring. Then in 1976 Porsche released the Carrera 3.0, utilizing the 3.0 liter flat-six engine from the 930, but without the turbocharger. Performance remained on par with its earlier Carrera counterparts and while it shared the same displacement as the 911SC that would be its successor the Carrera combines more power and lighter weight to be a much better performer. As they were never for sale in the US, we do not come across these very often, but here we have one: a Blue Minerva 1977 Porsche 911 Carrera 3.0. located in New Jersey. The seller has not stated the mileage on the car, but the overall condition looks quite good inside and out.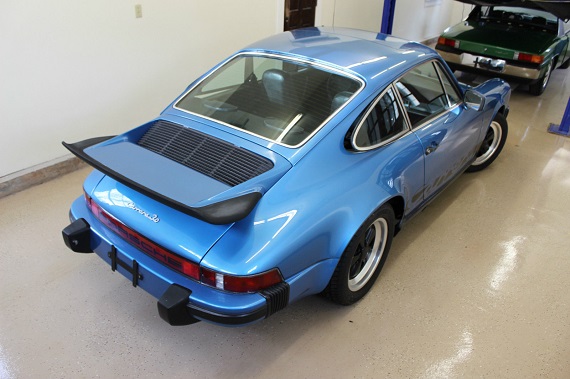 Year: 1977
Model: 911 Carrera 3.0
Engine: 3.0 liter flat-6
Transmission: 5-speed manual
Mileage: Not Stated
Price: Reserve Auction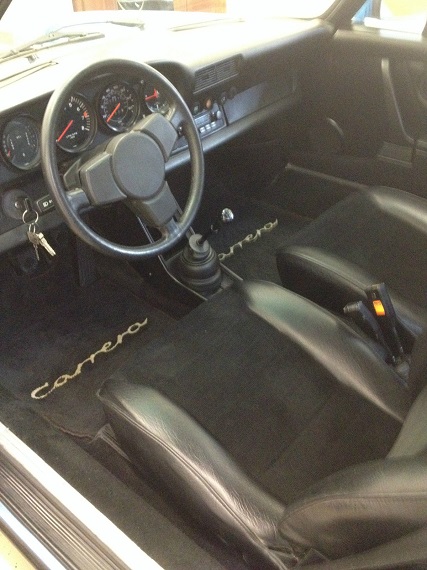 Porsche 911 Carrera 3.0 has a very special place in the history of the Porsche 911, as it brought together elements from two of Porsche's most legendary cars. It represented the latest incarnation of the Porsche Carrera, 2.7 RS in late 1972 and this Carrera 2993cc engine which used the same die-cast aluminum crank-case. It was only sold for two years(1976-1977). The 3.0 Carrera in stock form has nearly identical performance numbers as the famous 2.7 Carrera but with more torque it out-accelerates it from 25 mph and up. To learn more about this rare car I recommend visiting web site 911carrera3.com.

This 3.0 Carrera that I am offering is very original. It was imported to California and remained there until 2013. This Carrera comes with many desirable options such as 5-speed, performance upgrades etc. The engine and transmission are original to this car which is extremely important to a collector. All the body panels are also original to the car. If you are looking for a Porsche that is fun to drive, great to look at and makes a great investment because of it's rarity and condition, please consider this Carrera. I have COA to confirm options and numbers.

EXTERIOR: Original color of this car is Blue Minerva/W9 which is both rare and stunning! It has had one repaint and was done professionally to a high quality. The gloss is beautiful with no dents or scratches. All the doors, trunk and hood open and close as they should. Windshield and all glass are in excellent condition. The rear spoiler/tail is original to this Carrera and is the more desirable configuration,as a note they were never listed on C.O.A. as they were fitted at each dealership and could have been any of three that were available at Porsche. Wheels are the original 16″ Fuchs with new tires (correct sizes). All exterior lights work as they should. There is absolutely no rust anywhere and no indication that there ever was. Original keys open and lock all doors and front trunk. Original Front fog lights,horns and headlight washers work as they should.

INTERIOR: The interior on this Carrera is all original and in exceptional condition. The dashboard has no cracks or waves and is the best that I have ever seen. Headliner is also original and there is no tares. Both driver and passenger seat show no wear and are original. The car came with seat covers which explains why they are in such pristine shape. Both door panels are original and have not been altered. Original leather steering wheel is also in excellent condition. All gauges work as they should and are accurate including speedometer and clock. All interior lights work. Original Blaupunkt Koln radio works great. Sunroof opens and closes smoothly. Car has it's original floor mats and are in great shape.

MECHANICALS: This 3.0 Carrera engine and transmission are original to the car. It has the more desirable Factory option of a 5-speed. It also has the upgraded Koni shocks and S brakes. It also, being a Euro car, has better handling characteristics from being lower and having bigger stabilizer bars. The car starts right up and idles nicely. Shifts in all gears with ease and precision. These Carrera 3.0's are extremely fast and agile! The upper end has been rebuilt with new tensioners. Brakes, rotors,and shocks have been rebuilt but are original to the car. Car has original exhaust system (non-catalytic), which sounds amazing.

This Carrera 3.0 were only available when new in Europe. It was imported legally to California by Conti Motors (Germany). These are extremely rare Porsches here in the USA. Seldom do they come up for sale here and generally have been modified or have incorrect drive trains. This Carrera has been maintained to the highest level and has been owned by Porsche enthusiasts. I would suggest if you are seriously considering a very desirable, rare Porsche this would be a great candidate. I am a PCA member and take great pride in my Porsche's! I encourage inspections here at my home but must be done prior to end of auction – no exceptions.

Included in the sale is the original tool kit, owner's manual, two sets of keys, receipts, car cover, Front Bra, seat covers, COA, spare tire & jack.

I would also consider a classic car trade. Good luck bidding and thank you for your interest in this Carrera 3.0. I do reserve the right to end the auction early as I have it for sale locally.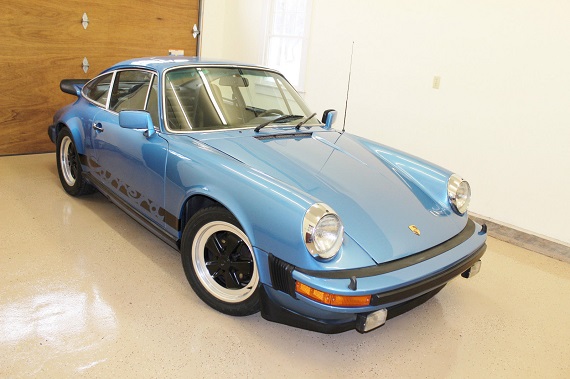 We featured a couple examples of the Carrera 2.7 MFI a little while back and readers might recall the extremely high prices those cars can command. That value is almost entirely down to the fact that they share an engine with the iconic '73 Carrera RS, which has become one of the most valuable 911s on the collector market today. Meanwhile, bidding on this auction sits currently at $77,100 and the reserve has been met. While that isn't cheap, given their similar performance and similar appearance the Carrera 3.0 comes as a relative bargain to the 2.7. And as prices for the 2.7 liter models continue to surge upward this is likely a great time to buy a Carrera 3.0. These may just be the next model to really take off.
-Rob