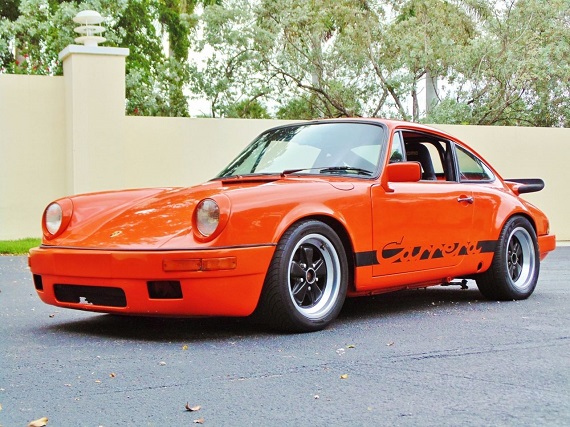 In the car world 'Carrera' has become synonymous with the 911 and the excellent sporting prowess of these cars. While for modern 911s it also has become a somewhat standard moniker attached to them, in the early days it represented something special; it represented a 911 for which racers would clamor. Perhaps the last of those 'special' Carreras was the Carrera 3.0, which enjoyed a brief two year run from 1976-1977. Using a naturally aspirated version of the 3.0 flat-six found in the 930, the Carrera 3.0 followed in the footsteps of the Carreras that preceded it, though with time these had shifted gradually towards the luxury end of the scale. As with previous 911s of this vintage the Carrera 3.0 never was offered in the US market due to our emissions requirements so an imported Euro model was the only way these special 911s could be enjoyed on our shores. The particular example we have here is a 1977 Signal Orange Porsche 911 Carrera 3.0, located in Miami, with a stated 28,500 miles on it.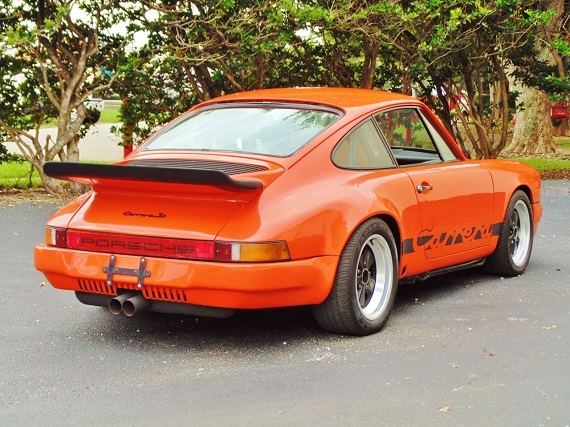 Year: 1977
Model: 911 Carrera 3.0
Engine: 3.0 liter flat-6
Transmission: 5-speed manual
Mileage: 28,500 mi
Price: Reserve Auction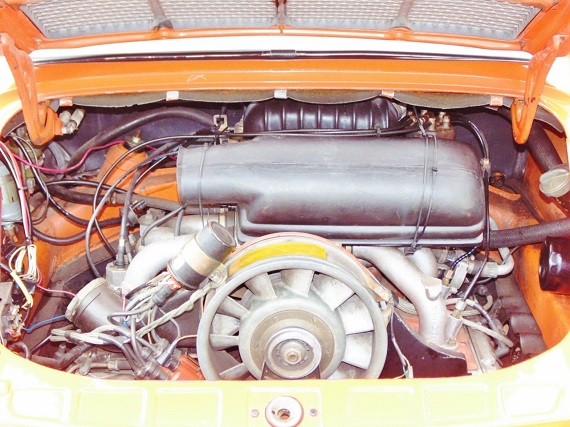 1977 Porsche Euro Carrera 3.0 Non – Sunroof Coupe

This is a very rare opportunity to own a Low production early 911. Considered the entry level RS, this car was a special vin number car and this can be confirmed through the vin decoder I have below. In 1976 and 1977 the Porsche 911 Carrera 3.0 liter was available to the world market (ROW), excluding the US market. This new Porsche 911 Carrera came with a 3.0-liter engine the same used the base 930 turbo engine (minus the turbo of course). Even though the engine capacity was larger it actually was 10hp less than the previous Carrera but the torque curve came on earlier due to the large displacement, making it a little easier to drive. The USA market received the 911S engine due to their emissions standards, worse yet the California market received an even less powerful 911 due to their extreme emissions standards.

Vin# 9117600305

https://www.stuttcars.com/technical/vin-decoder/ ( Please look at the 6th number of the vin and compare it to the chart. )

This specific "Euro Carrera" has been semi converted to a Track/De but can be easily turned back to stock. Most of the original and harder to find parts are still on the car.

Exterior:

Original and very desirable Signal Orange. The paint has seen better days and could be considered driver quality, would benefit from a wetsand and buff. Typical evidence of light track use with rock chips and some dings. The car is virtually RUST FREE, underneath is rock solid… it does have some small areas where the paint is starting to lift. Body is very straight and the panels line up very nicely. It has been fitted with IROC bumpers and RS style exhaust. It still has the original early Turbo Tail and Turbo Fuchs.

(Turbo wheels are not included in sale, will come with stock fuchs unless otherwise negotiated.)

Interior:

It has been track prepped, and arpet and rear seats are gone. Original dash is still there with the original gauges ( it does have a dash cap however ). One original seat, and one MOMO race bucket, Autopower roll cage ( removable ), Momo steering wheel. No radio

Mechanically:

Engine has had a recent rebuild, No smoke on start up, and very dry underneath. Pulls very had through the gears, very powerful with a little bit of internal work and big cams. Suspension is very tight and stiff. Please see video of start up and revs posted underneath.

If there are any questions please call us at (305) 772 – 8635 Peter

We will entertain other cars and shipping is available around the world

Inspections are welcomed BEFORE auction ends, car can be seen in Miami, FL 33156

The vehicle is Sold as – is with no warranty expressed or implied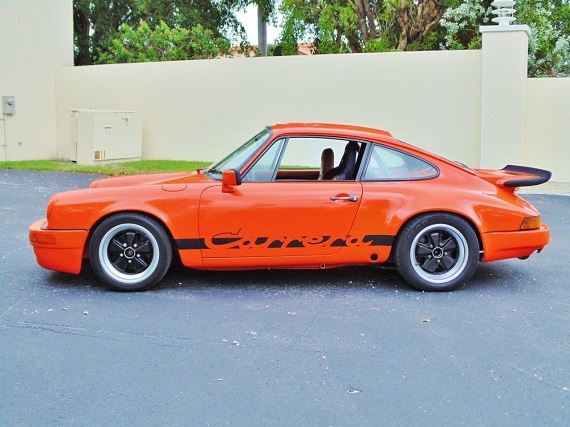 There is a part of me that wants to irrationally love this car. It's an interesting model that we rarely see, it's Signal Orange, which I love, and from the outside it really draws me in. It's when we get in that my concerns rise. From what we can see in the very blurry pictures, the interior is fairly shoddy with torn seats and a lack of cleanliness. I understand that it has been track prepped and thus we shouldn't expect it to be pristine, but the execution leaves a little to be desired, which raises questions about the mechanical state of the car not to mention a whole host of problems with originality. As a track car this would probably be great, but the rarity of the model will command a premium. That leaves this car stuck in a precarious middle. Air-cooled 911 values have gone up so much that I would expect a fairly high reserve, higher than what you'd want to pay for a track car, but the overall state makes this a tricky proposition as a potential collector. At the moment, bidding is only at $29,100, a serious value for a Carrera 3.0 in good condition, but in its current state, I'm not sure this is a value. If it's mechanically sound then there is a lot of potential here, but at the end of the day this should probably spend its days as a track car.
-Rob