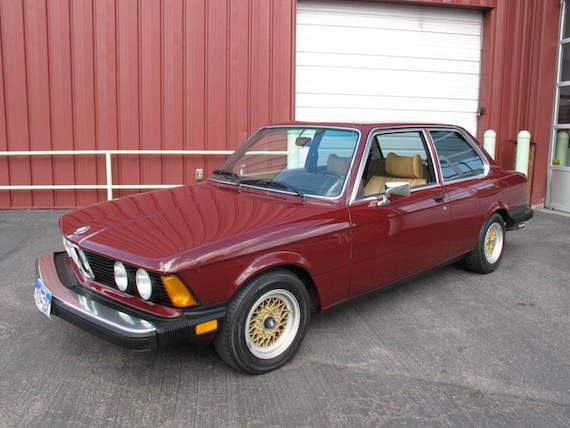 The E21 has never been quite as popular among enthusiasts as later iterations of the 3-series. Produced between 1977 and 1983, the E21 was the successor to the beloved 2002 and the first in the line of BMW's compact sedans to carry the "3-series" designation. Available only as a two-door sedan (and eventually a Baur cabriolet conversion, produced in very small numbers), the Paul Bracq-led design contains a number of classic cues: the steeply raked front nose and kidney grilles, the four round headlights and the "hoffmeister kink" in the C-pillar among them. Even when stymied by the dreaded, US-spec diving board bumpers, as here, these wedge-shaped cars have a quirky and charming look that embodies the best of early BMW styling.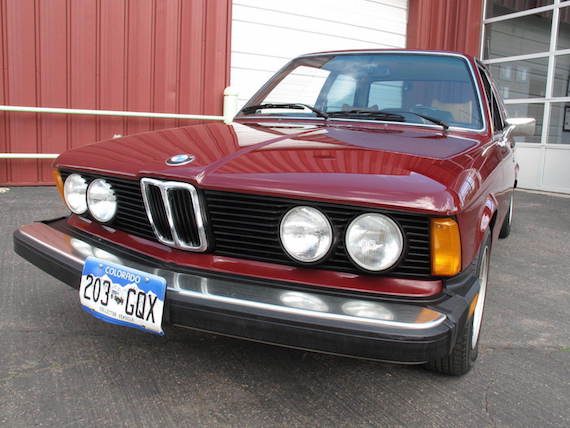 Year: 1978
Model: 320i
Engine: 2.0 liter inline-4
Transmission: 4-speed manual
Mileage: 36,800 mi
Price: Reserve auction with $10,995 Buy it Now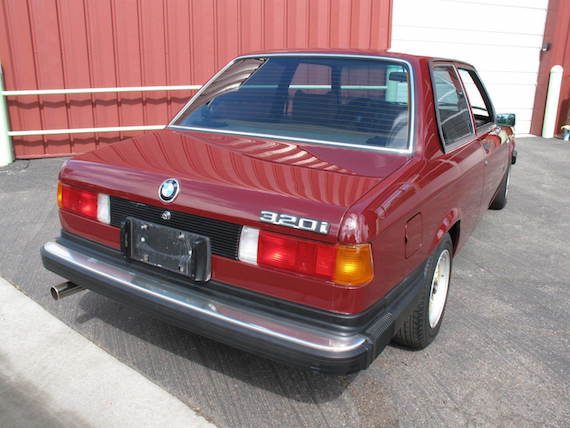 You've got to see this stunning, exceptionally low-mileage 1978 BMW 320i.

This gem has only 36,800 miles and possesses over $25,000 in restoration receipts in the past 3 years. There are no signs of rust and the car had a complete BMW crate engine replacement within the last 5k miles. While the engine was out, a new clutch and rebuilt transmission were installed.

The vehicle has had a full interior refresh, a/c system refresh, new door seals, a high performance exhaust system, Kenwood stereo with remote, matching coco floor mats, Bilstein shocks with front and rear stabilizer bars, and more.

Service receipts include: updated a/c to R134a, synthetic oil services, exhaust manifold, aux fan switch, clutch kit w/ pilot bearing, ignition points and distributor cap, a/c hose, windshield moldings, fuel pump check valve, fuel distributor, warm up regulator, clutch master cylinder, strut mounts and caps, fuel injector seals, valve cover gasket, shift rod seal, ignition condenser, tie rod, axle seals, BMW engine (as stated above), spark plugs, downpipe (wrapped) water pump gasket. Tires are in great condition. Brake pedal modulation is a little long but brakes work well.

The car is not Concours level but is in extremely nice, show-level condition. A recent paint job was performed and there are some occasional dust specs and very small fish eyes but the sheen and metal are very good. No accident history and we are consigning for the 3rd owner. He purchased the 320i three years ago from West Palm Beach FL and that transaction history is documented.

The vehicle is being consigned for one of our great service clients. He is getting older and realizes he won't get out of the vehicle what he spent but wants it to find a good owner who will appreciate the effort he put in.

Will include all history documents, two keys and a clear title. Final sales price includes $299 dealer handling fee, taxes and licensing are not included.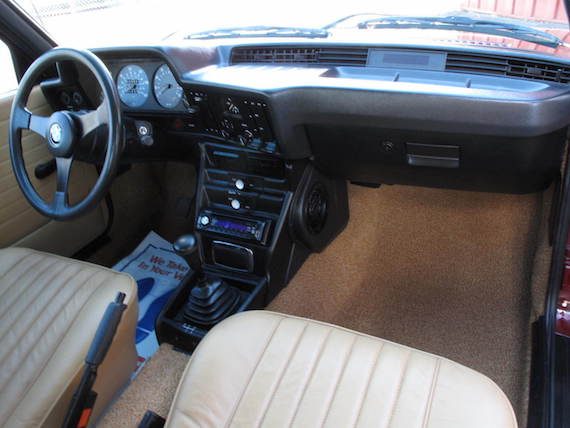 This 320i, with an extremely low 36k miles on the odometer, is powered by a 2.0 liter straight four which produces around 110 hp. The engine is allied to a four speed manual Getrag gearbox, making the little car fun to drive even if it's not all that quick or powerful. The burgundy red paint (a respray) looks lovely over the tan interior, and is set off nicely by the two-tone BBS basket weave rims. While I'm not usually a fan of gold wheels, here I think they work well.
The condition of this example looks to be excellent, with the ad copy indicating that some fairly extensive restoration work has recently been completed on the car. The dash is crack free and clean, the interior appears spotless and the exterior looks to be very good, marred only by a few small blemishes (a couple of scratches on the trunk lid, and some dust specks and fish-eyes in the recent paint job, according to the seller).
At the time of writing, bidding currently sits at $3,350 and has not yet met the reserve, while the buy it now is set at $11k, indicating that the seller is after strong money for this car. It's tough to put a value on this one. On the one hand, miles are low and the condition seems great. On the other hand, e21s aren't that collectible. It will be interesting to see what it sells for.
– Craig