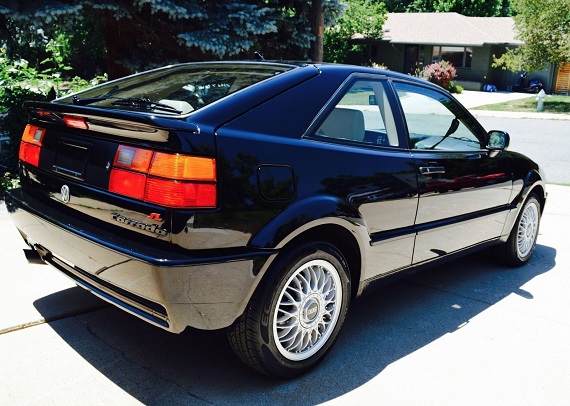 Until fairly recently, "collector-quality Volkswagen" was pretty much an oxymoron unless you were talking about some rare air-cooled packages like the T34 Ghia or a 23 window microbus. But an explosion of 1980s products means that we've seen Mk.1 Sciroccos and GTis break $20,000 or more, and even an odd Mk.2 GTi come close to the same amount. If you're trying to break in to the 1980s collector scene for Volkswagens, you might be a little late to the party. Not much from the 1990s makes the same impression, save one car – the Corrado. Unlike pretty much every Volkswagen ever made, these expensive sport coupes were prized since new and generally have avoided the pitfalls of downstream VW owners who tend to neglect and abuse them. As a result, we regularly get to see all-original, pristine low mileage Corrados that always amaze me. So throw on some flannel and crank the Soundgarden, we're taking a trip back in time to 1992: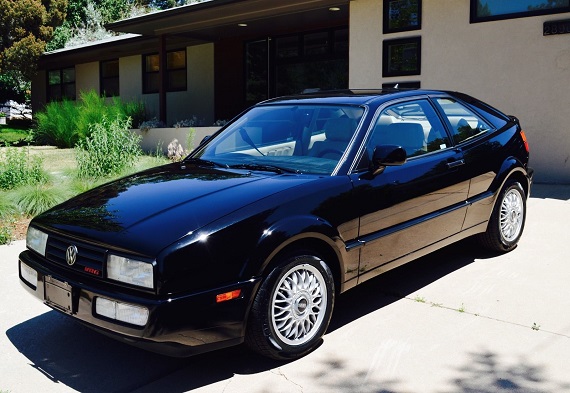 Year: 1992
Model: Corrado SLC
Engine: 2.8 liter narrow-angle VR6
Transmission: 5-speed manual
Mileage: 28,500 mi
Price: Reserve Auction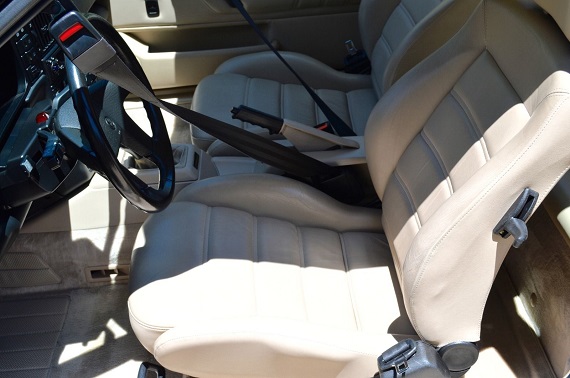 1992 VW Corrado SLC VR6
Only 28,500 Miles

All original
Runs and drives like new
Overall the car is in EXCELLENT mechanical and cosmetic condition

One Owner (For 24 years!)
Never Modified
Well maintained and never abused
Kept it in a climate controlled garage
EVERYTHING WORKS (including the spoiler)
Brand new battery and tires all around
Fresh Oil Change
Paint is in excellent condition for its age (no fading anywhere)
Interior is flawless

Flaws:

Foam padding that lines the hood is flaking off
SLC logo is missing the C (hard replacement logo to find but I'm working on it)
Two plastic clips in the grill are loose (from age) I'm trying to find replacements as well
Three dents on the passenger side (Paint-less dent removal said he can take them out but he's backed up for 3 weeks, If a spot opens up before then I'll take care of them or I'll credit $100 off the sale price)
Two tiny chips in the windshield

If you are searching for a collector quality Corrado this is it.
I won't waste your time going on about the demand. You already know the value is climbing. This is a rare, original, low mileage and excellent condition Corrado. If you have any questions, do not hesitate to e-mail. I'm quick to reply.

Sold as-is where is. No warranties written or implied.

On Jun-29-16 at 10:11:28 PDT, seller added the following information:

I can't find a way to add more pics to the description.
I have a video and a few more pics of the missing clips on the grill if you want to email me I'm happy to reply with them. It's literally a $2 plastic clip. Im scouring the interwebs to find a replacement.

On Jun-30-16 at 09:38:49 PDT, seller added the following information:

UPDATE 6/30: I took some time today to actually look in greater detail why the headlight and the grill are not in alignment.

1)The grill actually has 3 clips (attached to it that do not come off) and the clip closest to the drivers side is broken (just enough so it does not stay secure). Looks like an easy fix.

2) The headlight is also is out of alignment. There is a ball joint that the headlight secures to. I have a real clear picture of it so you can see how minor of a fix it is. Im ASSUMING it needs to be adjusted or the ball joint is broken and a new headlight is in need.

PLEASE CONTACT ME WITH YOUR PHONE NUMBER AND I'LL TEXT YOU A VIDEO HIGHLIGHTING THE ISSUES.

I am not trying to hide anything or mislead anyone but I am not mechanically inclined and to the best of my knowledge these are easy to fix issues.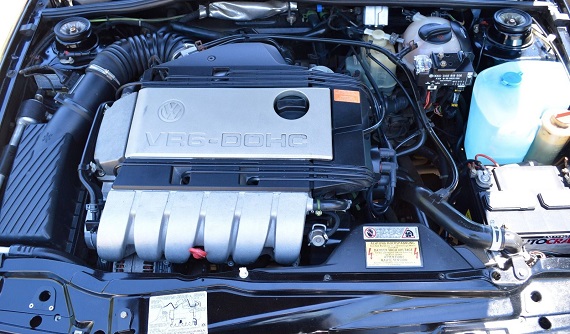 About a month ago, I looked at a trio of Corrados including two low mileage SLCs, and two weeks prior looked at a 10,000 mile 1993. Though these cars generate a tremendous amount of interest and accompanying bids, they seldom seem to actually sell. For example, the 10,000 mile car's bidding hit $27,000 but did not clear reserve. Much more reasonably priced examples such as the '94 Bramble disappeared with a no-sell at $14,000, and the lightly upgraded '92 failed to hit $14,000 twice before being pulled. This car has already cleared the hurdles of the prices the other met, yet like the 10,000 mile example the reserve is still on. If it follows the pattern of the green '93, it should break $20,000 where – if the seller is reasonable – the reserve should come off. This is certainly one of the best SLC models out there and in a pretty classic color combination, so it should get the high bids. We'll see in a few days!
-Carter