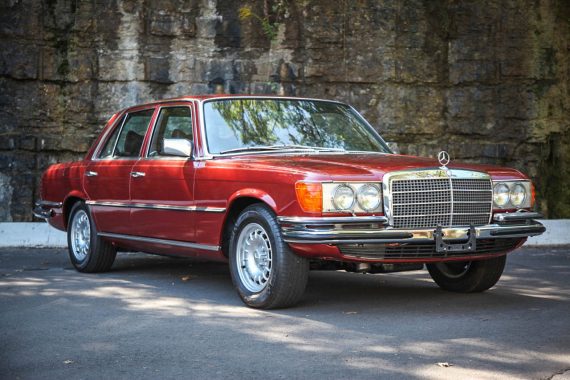 Another week, another Mercedes with a bunch of strange things that I try to make sense of. This handsome 1978 350SE located in Tennessee caught my attention with its slim euro bumpers and other little details that makes this car stand out from the rest of the pack. So let's take a look at what makes this W116 so special and a little bit odd.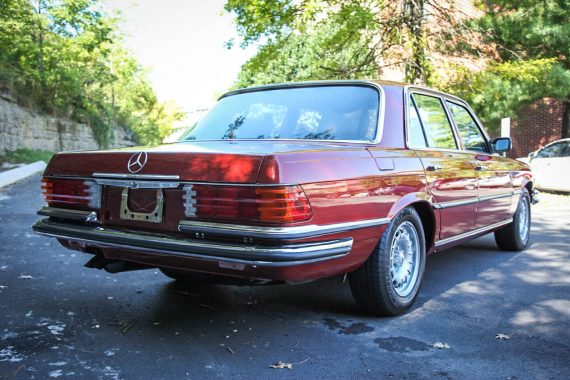 Year:Â 1978
Model: 350SE
Engine:Â 3.5 liter V8
Transmission: 4-speed manual
Mileage: 81,700 mi
Price:Â Auction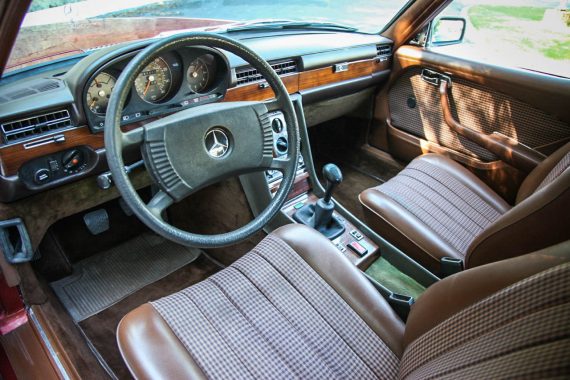 Up for sale is this impeccably restored 1978 Mercedes Benz 350SE 4-Speed! This W116 features Mercedes small 3.5L V8 and standard wheelbase. It is a European imported car, which is very evident by the lack of sunroof, partial cloth interior, power front windows + manual rear windows. Also, it features a 4-Speed Manual transmission which makes it a rare combination! This 350SE has undergone an $8,500 mechanical refresh as well as a massive $41,500 bare metal exterior restoration!! This 350SE is owned by a local car enthusiasts who is liquidating a small portion of it. This 350SE is as clean and straight of a W116 you will ever find. It runs and drives very well, all lights gauges, and windows work as they should. This is an AC model, although in recent months the air con has slowly gone from cold to warm and will need service. The interior is in fantastic original condition with only a few spots of wear that could be addressed. The paint, body, trim, and glass are all in superb condition. With $50,000+ worth of receipts (not including the original purchase price) someone will be getting one very nice W116! Please call or e-mail with any questions. The reserve has been set very low!!! *** ——————————————————– Disclaimer: *** Mandatory Doc Fee of $250 must be collected and is not included in the sale price.*** We do our very best to represent the vehicles we sell both cosmetically and mechanically. Our best advice to potential buyers is that if you aren't sure of something or have a question, PLEASE CALL. Our stellar eBay reputation over the last 15-years should put anyone at ease, but please do your research, ask questions, and buy all means feel free to have any of our vehicles inspected prior to purchase. All the vehicles we sell have been serviced and inspected to some degree (please refer to description for details) BUT, with all that being said, all our vehicles are being sold AS-IS and WHERE-IS unless otherwise stated in the description. These are used vehicles so please expect there to be small blemishes, imperfections, and some repairs needed. If you need help making inspection or transportation arrangements, please contact us and we will gladly help! We are not like other car dealers! We are 'Car Guys' just like you and aim to please all of our customers to the best of our ability! Please call with any questions or concerns today!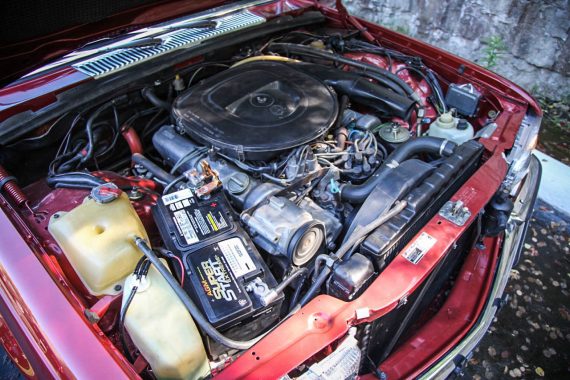 Let's start with the good things. This is a European W116 equipped with a rare 4-speed manual that you don't see very often. Inside is a period-correct interior that suits the car rather well but probably clashes a little with the non-factory colored exterior paint. The 15-inch Bundt wheels are extremely rare and look great on the 65 series tire. That's about it for the good.
Now the not-so good. First is this car has U.S.-spec headlights which is a little odd but may be the result of federalizing the car. However, it still has the headlight washers that are completely useless on U.S.-spec headlights. Next is the paint; for some reason they decided to spray the rocker panels the same color as the rest of the car and then went nuts with black paint in the wheel wells. Around back it looks like this was a tow package car though it has no trailer hitch. As we move inside, the windows have been converted to electric front and the manual knobs have been rather hastily plugged up with some kind of strange cap. The sellers description says about $50,000 was used to restore this car but they couldn't even bother to fix the cracking door card or shell out $100 for a new OEM floormat that doesn't have a hole in it and fix the smashed up seat hinge cover.
I just don't see where $50,000 went on this car. I didn't even think it was possible to spend $50,000 on restoring a W116. You could probably send a 6.9 to the Mercedes Classic Center and let them do their thing and it wouldn't cost you $50,000. That's the thing, though – this is a 350SE, not a 6.9. I have no idea what the seller is asking for this car, but I wouldn't even pay close to $10,000 for this W116. It's not a desirable model, it's got a bastard mix of U.S. and European parts on it and the interior still needs work to make complete.
– Andrew