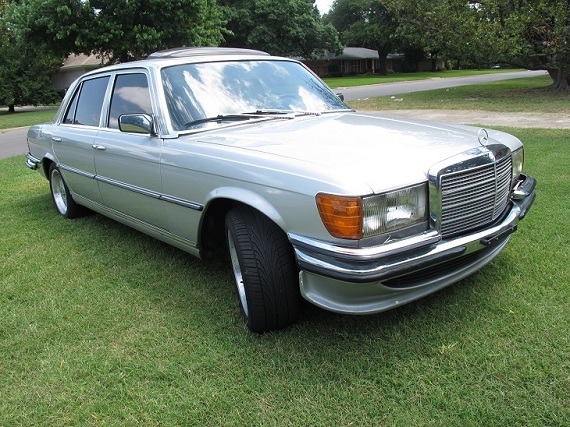 Ah, the wonders of the "grey market". I long for the days when it was apparently fairly easy to import and legalize European versions of the cars that were turned down for the U.S. market. They were more powerful, better looking and lighter; but best of all, for most of these designs they were much closer to the original design language than what we were sent in the U.S.. The perfect example of this is the W116 Mercedes-Benz, though it's not alone. The W116 came to the U.S. with Texas-sized bumpers and somewhat unattractive DOT-approved headlights. When those items are returned to their natural state, the transformation is nothing short of miraculous: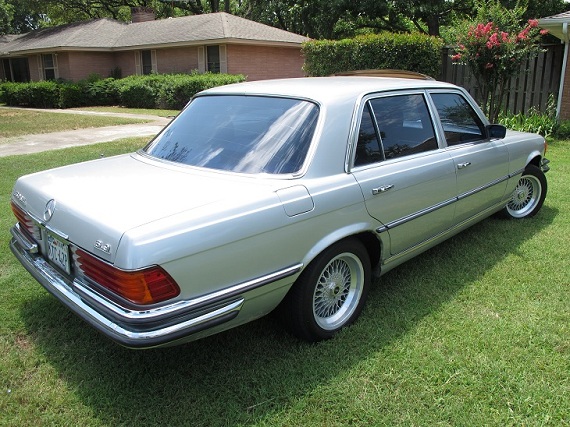 Year: 1978
Model: 450SEL 6.9
Engine: 6.9 liter V8
Transmission: 3-speed automatic
Mileage: 47,000 mi
Price: Reserve Auction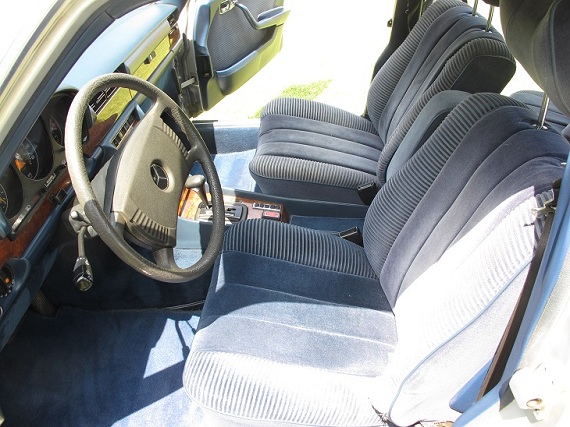 About the car…
1978 450SEL 6.9
This car is the Euro model, but was imported as a new car. This is identifiable by the Euro characteristics like the headlights, and German spellings throughout, but it is also equipped with US emissions equipment. Very few were imported this way because of the extra premium. I have been unable to find a definitive answer to how many of these exist in the US, but I estimate it is less than 50 (only 1816 total were imported by Mercedes).

I purchased this car as a repo from a bank. This car had been sitting for nearly 20 years, and was sold to me in non-running condition. I was told that the man who had owned this car was the second owner and had "been in trouble". When he returned home he called to bank to retrieve his collection of immobile and unpaid for cars. They told me he still owed more than $20,000.00 1980's dollars.

The car has 47,000 miles listed on the odometer. The odometer is not working, so the true miles are unknown. I do suspect these miles are fairly near to the actual miles. I have been unable to verify any mileage history through public records or CarFax. This is likely because the car was sitting for so long. I have dated the tires that came with the car to 1984. They have the majority of the treed left, so I suspect they are the second set of tires. They will be included with the car (if you want them).

I have restored several cars, boats, and other things. Typically, I restore them for my own use and then sell them off when I find another one that I must have. I do mechanical restorations and only pick the best of the best. This is my 3rd Mercedes mechanical restoration. I always use new old stock when I can and A+ salvage when I can't.

Repairs:
– New Tires
– Removed fuel tank and had it professionally cleaned
– Replaced fuel sediment filter
– Replaced fuel pump
– Replaced/Flushed fuel lines
– Had fuel distributor professionally refurbished
– Repaired Air Flow Meter
– Replaced Vacuum Control Valve
– Replaced engine control vacuum lines (couldn't find quality old stock, I used German made OEM hose)
– Replaced injectors with updated design Bosch injectors (the originals are available if you want them)
– Replaced spark plugs
– Replaced plug wires
– Replaced ignition coil
– Replaced ignition ballasts
– Replaced fuse links for climate control system
– Replaced distributor signal wire
– Recharged A/C
– Replaced all 5 suspension spheres / accumulators
– Replaced all fluids

Features/Highlights:
– The car has a ground effects kit (I have only been able to find one other like it on the internet)
– Sunroof air deflector ( I have never seen this on this car)
– It is equipped with the optional automatic climate control system
– Remotec aluminum alloy wheels (These are German made wheels from the era)
– A sheep skin seat cover came with the car and will be included
– Original spare tire and tool kit
– Carpets are in perfect condition
– Original paint
– Texas Car
– No rust (besides some light near the battery area)
– Amazing example of this car. This is a the one.

Needed to take it to the next level:
– The cloth interior fibers are very week. Several seams are split and there are a few rips
– The odometer is not working
– The battery tray had heavy corrosion. I removed it, but have not replaced it yet. This part is readily available as a new part for approximately $150.00
– I removed the deteriorated hood insulation. This is readily available as a German aftermarket part for approximately $75.00
– The vehicle jack is missing (it is unusable because of the body kit, so this could have been intentional)
– First Aid kit is missing
– Light paint chips behind the rear wheels
– 2 small rock chips on the windshield.
– There is repairable light damage to the fiberglass front spoiler.

This car runs and drives great. With another light phase of mostly cosmetic restoration this car will be one of the best examples.

Terms:
– This auction is considered to be final. If you have any questions, please contact me before the end of the auction.

Shipping:
– The buyer is responsible for shipping arrangements.
– I will allow overseas buyers, but an additional deposit will be required if the payment will take more than 7 days.
– If you plan to drive the car in Texas, please purchase insurance before you pick it up. Texas requires uninsured vehicles to be impounded. A ticket will also be issued. The ticket and impound fees can be $1500+.

Payments:
– A deposit of $500.00 will be required within 48 hours of the end of the auction.
– The car will need to be paid in full before the car is shipped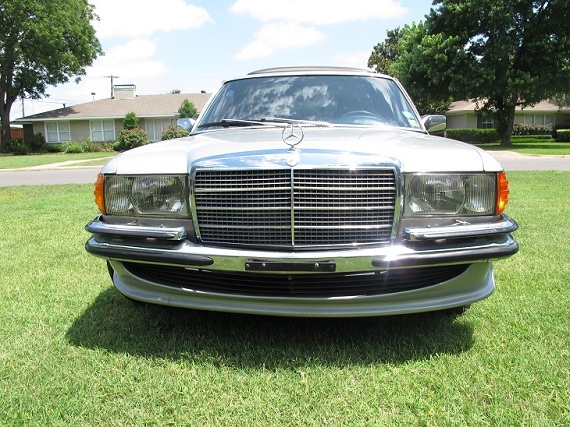 This car also sports some period modifications that make it a bit less of a sleeper and an interesting alternative to the AMG crowd. It's also a bit less polarizing than the last all-green 6.9 we looked at, though I love them both for different reasons. There's certainly an interesting history behind it, but overall the repairs undertaken by the seller seem to have returned the car to quite serviceable shape. There's a short list of needs that isn't unreasonable, and as of now the pricing for this model is quite good. If it stays below $10,000, I'd consider it money well spent and you could really have a unique Mercedes-Benz that stands apart from the crowd.
-Carter