It's been a little while since we did a wheels post, but I wanted to get back into the swing of things. Here are a few compelling sets I found this week – they all look like pretty good deals if you're looking for some wheels either set your ride apart or return it to a factory appearance: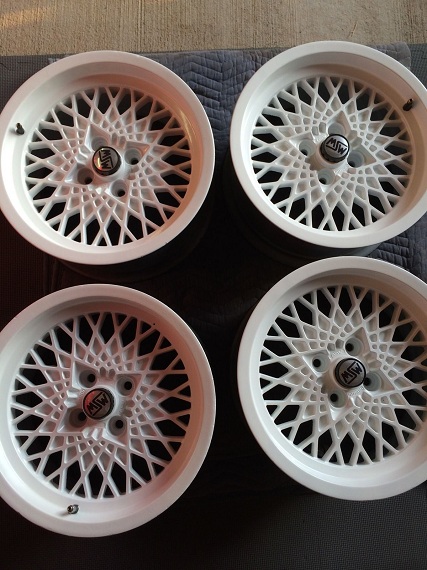 Price: $600
A set if vintage MSW wheels made by OZ. 4×100 ET12 15×7 They have been sanded, repainted and never installed or had tires mounted on since. The refinish isn't perfect and could use a sand and paint to make perfect, though I'm no wheel refinishing professional. Please see photos and ask questions if you have them. Serious buyers only. Local pickup and willing to work out meeting within reason for added charge.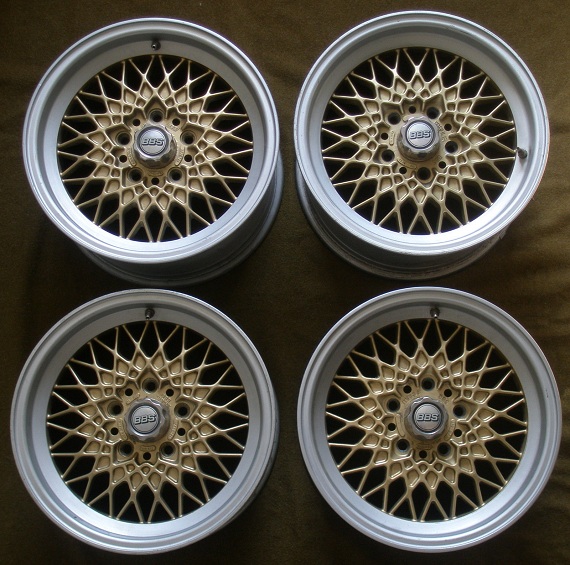 Price: $1699
Up for auction is my super rare set of 4 original BBS Light Alloy wheels,sized:

front 7jx16 et11
rear 8jx16 et24

Wheels have scratches/marks from normal use, but for over 30 year old wheels they are in great contion.
All four wheels are true and straight, not bended or other.

Original Hartge equipment for the Hartge H5, H5s, H6, H6s and H7.

These wheels look fantastic on your older e3, e9, e12, e24, or e28 car.
BMW made lots of wheels, but BBS is the all time classic look.

The wheels are the orginal equipment for all Bmw and Alpina/Hartge Models with produced between 1974 and 1989.

E3 ( 2.8L 2500 2800 2800 3.0L 3.0S 3.0Si 3.3L 3.3Li )
E9 ( 2.5CS 2800CS 3.0CS 3.0CSL 3.0CSi 3.0CSiL )
E12 ( 518 518, 520M10 520M20 520i 525 528 528i 530i 535i M535i)
M1
E23 ( 728 728i 728iS 730 732i 733i 735i 745i )
E24 ( 628CSi 630CS 630CSi 633CSi 635CSi M6 M635CSi )
E28 ( 518 518i 520i 524d 524td 525e 525i 528e 528i 533i 535i M5 M535i )

Note: Need to use longer BBS Type lug bolts !!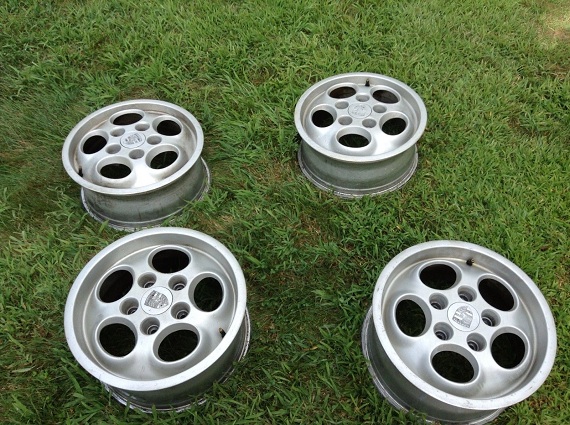 Price: No Reserve
For sale are four Porsche 944 Turbo wheels with staggering offsets. The front wheels are 16×7″ Phone Dials (52.3mm) and the rear wheels are 16×8″ Phone Dials (52.3mm). The wheels came from a 1988 Porsche 944 Turbo. They have some scratches an pitting and can be cleaned. The four center caps are included. They fit Porsche 944, 968 and 928 vehicles.

The wheels are for sale locally and I reserve the right to end the auction at any time. The wheels are in as-is condition and no warranty is stated or implied.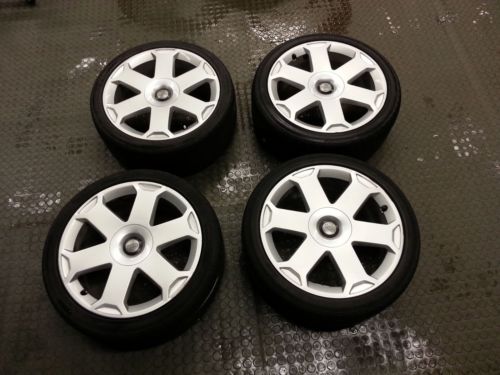 Price: No Reserve
Have a set of wheels of a B6 Audi S4 in good condition. The tires are completely worn out and need to be replaced. The wheels are genuine factory OEM wheels, not replicas.

Wheels will fit any 2003-2005 Audi S4 and may fit other Audi/VW models I am not sure.

Thanks for looking. Shipping will be $80 within the Continental US only. Local pickup is available in Ann Arbor, MI.
-Carter