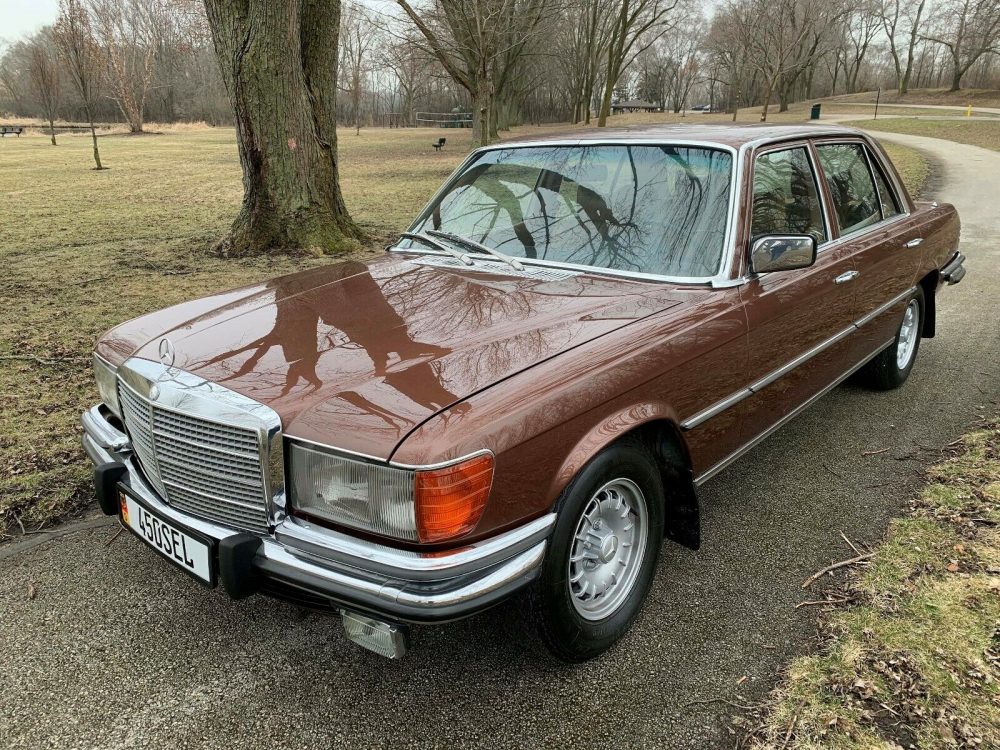 As they years go by, it seems less and less likely that the W116 Mercedes-Benz S-Class will get its due. The newest examples are now 40 years-old, so if they aren't in full blown classic status might now, they might not ever be. Don't get me wrong, the best of the best examples still sell for very good money, but this is clearly not a case of rising tides lifts all ships. The holy-grail 6.9 cars struggle to sell if they aren't in perfect condition both cosmetically and mechanically, because honestly they just are worth the trouble and money of fooling with at this stage. The non-6.9 V8 cars seem to struggle because they aren't the 6.9 and why invest in one of those for when not much more money you buy a 6.9. I even say this as someone who owns and loves a W116, a 300SD no less, but I see the reality in owning these cars. So naturally when I see a seemingly nice W116 come up sale, I always want to take a peek to see what is out there. This 1978 450SEL up for sale outside of Chicago looks nice enough, but I have some questions.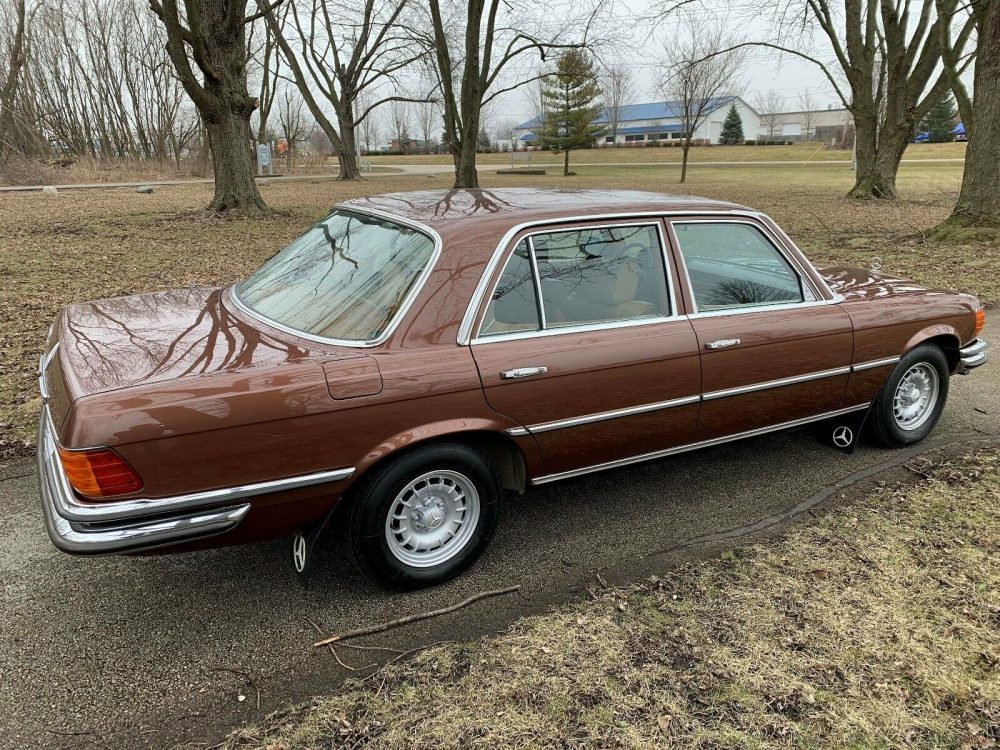 Year: 1978
Model: 450SEL
VIN: 11603312081274
Engine: 4.5 liter V8
Transmission: 4-speed automatic
Mileage: 142,665 mi
Location: Crystal Lake, Illinois
Price: Buy It Now $26,500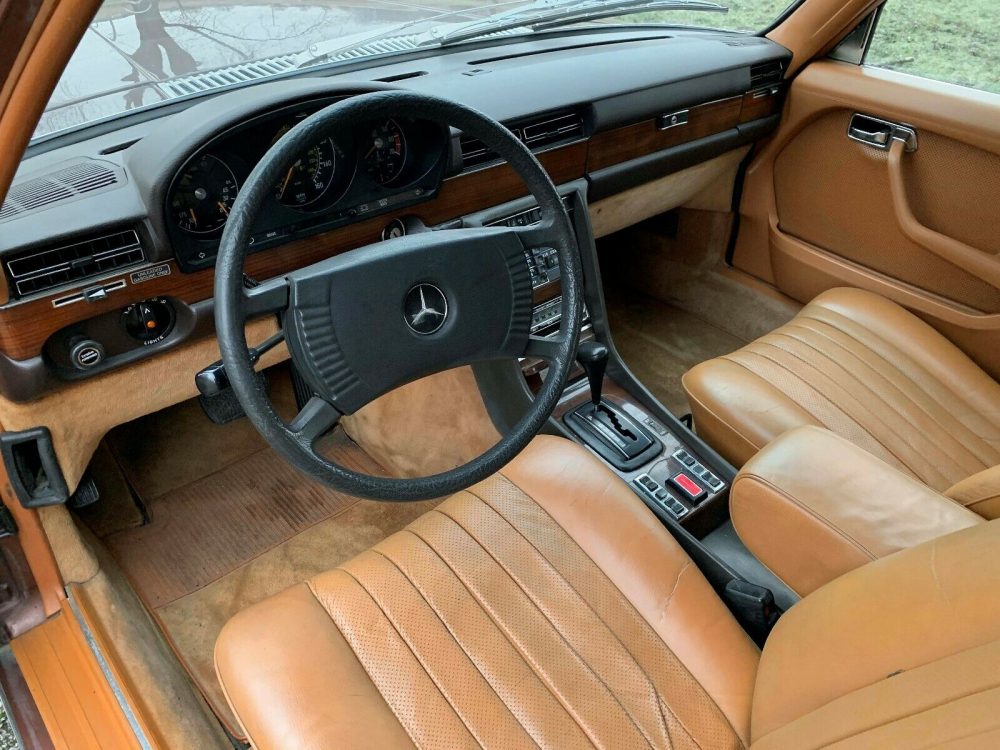 This is an amazing and simply gorgeous condition Mercedes 450 SEL that sat in storage for the last 10 years. Finished in Milan Brown (metallic) with Bamboo leather interior, this is truly a very, very beautiful presenting example. A good way to describe this S-class is to pretend you are in 1990 and you are buying a well-kept 1978 Mercedes from the authorised dealer.

This was a Californian car most of its life and then a Texan car for the last 10 years. The underside of the car is clean as a whistle and without a spec of rust anywhere.

The car was owned by 3 apparently meticulous owners who used it lovingly. When we got the car, we replaced the fuel pump, accumulator and filters, and she fired up like she was started only the week before. From the moment we started her, pretty much everything worked. We went right thru the car, updating all services. Everything works as it should and as pictures show, is in wonderful presentation. Mechanically the car is fantastic with no known issues. Just a quick look under the hood is testament to how well this Mercedes was maintained.

When I got the car 3 years ago, I fitted the Euro spec bumpers and headlights because I deem the US spec ones as simply ugly and beyond redemption!

I also chased up and purchased a set of new old-stock Michelin X tyres which were standard fitment on the 6.9 and an option for the regular 450. The car could not look more factory with these fitted. The spare tyre, is the factory original and has never been fitted to the car, so is like brand-new.

The infamous white logo mud-flaps were a "must" for me and I too, fitted these. They can be easily removed if you are not into these.

Body and paint is excellent. Very shiny and consistent. There is the odd chip and blemish but overall presents delightfully. I cant help but think the car was repainted even though there is no sign of it (looking around the VIN plate and body stickers, there are no mask off lines).

The interior is an equally stunning aspect of the car with the Bamboo leather interior in excellent shape. She is in beautiful condition with no heavy wear on the seats, carpets or headliner. The leather on the driver seat does have a deep crease on the right side seat cushion bolster but is otherwise good. There also seems to have been a repair in a normally unseen section of the back seat below where your calves would rest (you can only see it if you lay on the back floor). The rear headrests were also professionally installed by me as many Euro cars had these fitted – and I simply like them. The dash is excellent but for a crack on the edge of cluster "hump". The Zebrano wood is beautiful without any fading, lifting or peeling albeit with a few minor hairline cracks (I reiterate "MINOR"). Have a close look at the buttons and switch gear; they look like they are only a few years old. Simply amazing. And, the factory Becker radio is in place. She is also appears to be a non-smoker car so clean and sweet.

The car comes with all hand books and factory plastic sheath with jack and tools.

Not much more can be said but to invite you to take a close look at the many, many photos of this great Mercedes 450 SEL. Please also look at the video I did of her in the separate link. Truly an immaculate example, I am sure you will agree. Surely amongst one of the better examples available for sale today. Not a show car but a fantastic low-cost luxury driver.

This 450 SEL is a stunning example of the W116 model. One of the best years for this model, great condition and the perfect colour combination for a fun summer driver!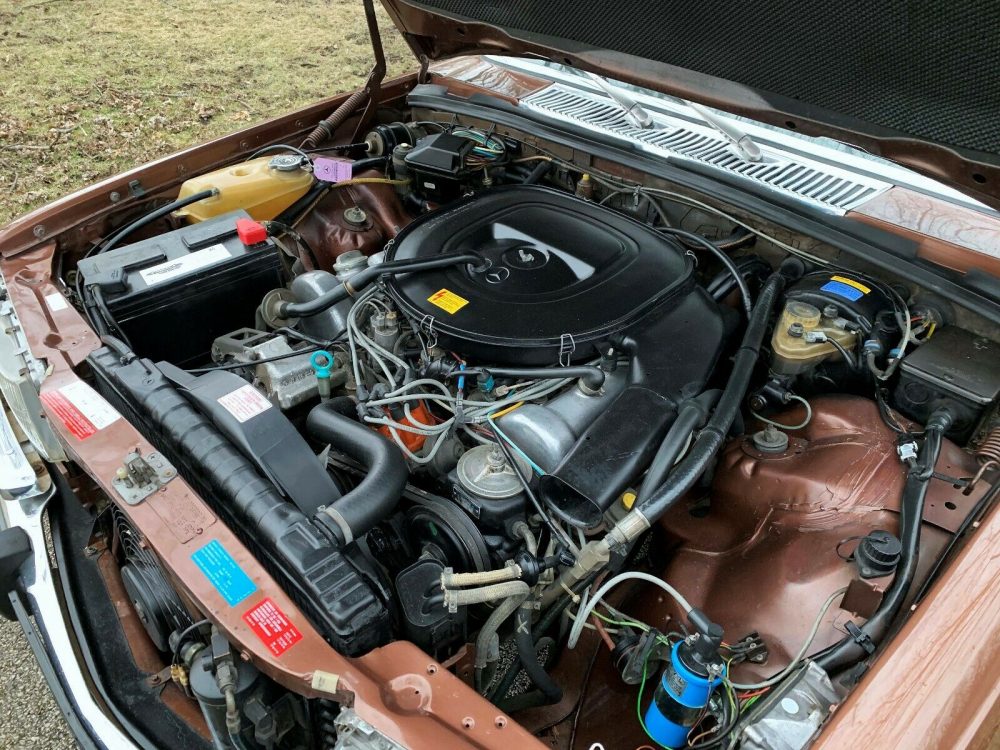 At first glance, this is very nice 450SEL for having over 142,000 miles on it. The paint looks really fresh, the interior isn't a mess, and nothing is alarming me under the hood. However, there are some issues, especially the way this car is presented. In very specific terms, this car is described as "stunning," as well as "an immaculate example," and "Simply amazing." I tend to disagree. Its these kind of flowery descriptions and false promises that make you think you are buying something specific, but is nothing more than a car that was found and buffed out. He said he put the European-spec bumpers on it, but those are clearly 1973 USA-spec bumpers. Also the alignment of the hood is pretty far on the passenger side and is even more pronounced because the chrome trim isn't even close to lining up. Inside, all three pieces of the center console wood are cracked, with the climate control surround looking pretty ghastly. Of course there is a crack in the dash as well, and the driver's carpet looks pretty soiled. Under the hood, the incorrect size battery is fitted, the old-style climate control servo prone to failure remains, and the windshield wiper fluid reservoir must of flown south for the winter because its no where to be found. Just top it all off, it has new-old stock Michelin XWX tires on it. Unless you are showing a car at Pebble Beach, which probably isn't in the cards for this car, putting vintage tires on a car and expecting them not to explode at speed is wishful thinking. Is all this mirror stuff? Of course yes. But my problem here is the price.
The ask on this car is $26,500. This is not a $26,500 example. Not even close. Not when literally perfect examples with 10,000 miles aren't selling for that kind of money. It inspires even less confidence in me when I see the fine print of this listing. Scroll down and you'll see some interesting statements. Some highlights include "we do NOT allow 3rd party inspectors because history has sadly proven, they are not worth their weight in salt." Even better, we have "if we change a brake line because it appears aged or faulty, we do NOT at the same time replace all other hoses because they are of similar age." That leads me to believe that this dealer doesn't allow third party inspections because that inspection might find something like, I don't know, maybe a aged or faultly brake line that needs replaced? Just a guess. I've seen some pretty crass stuff over the years looking at cars for sale, but saying a third party inspection isn't worth their weight in salt is pretty outrageous given Moses' 11th commandant was going to be "Thou shall get a pre-purchase inspection before buying a used luxury car." but he ran out of room on his stone tablet.
– Andrew