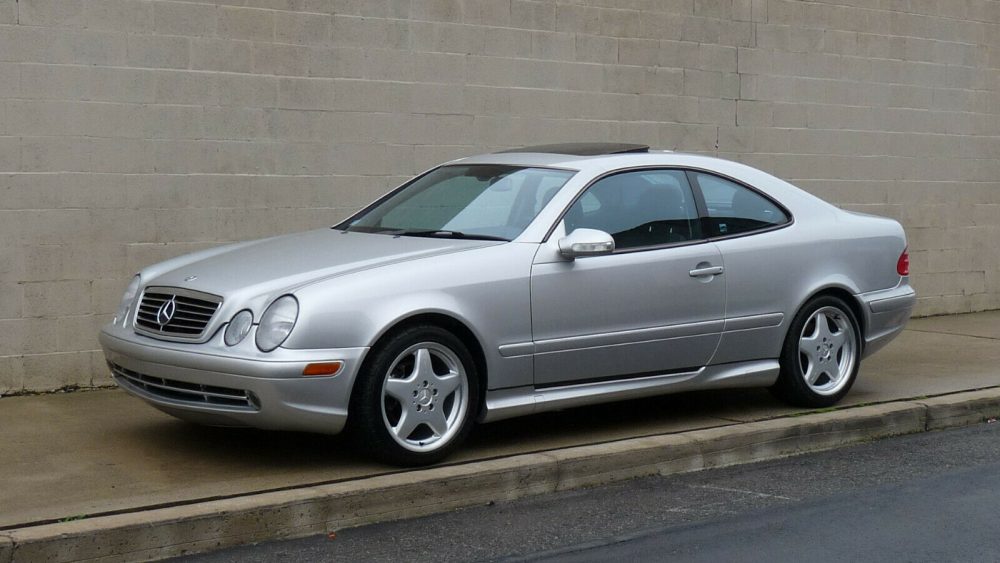 The transition from the W124 Mercedes-Benz E-Class coupe to CLK-Class coupe, which for all intents and purposes is an E-Class coupe as well, was a very clear evolution. It was an abrupt switch from the old-school Mercedes feel into a new modern age with softer styling and softer materials. Of course the wrench thrown into this is that while the W208 looked like a W210 E-Class both inside and out, it was actually built on the W202 C-Class chassis. You'd never really know this and Mercedes did a really nice job of covering that up, but none the less, the new-era of Mercedes was here. It was a very fresh design for the time and while impressive for its day, signaled a very clear end to philosophy of over-engineered and over-built coupes that Mercedes was known for since basically the beginning of the automobile. Times change and you need to adapt, and this is what Mercedes did. Just looking at the front end, you went from squared off and boxy look with headlights that were literal rectangles, to a set of ovals that were split apart into two different lights. A massive change in direction for sure, but it was new, and people bought them.
However, this also signaled the time where a Mercedes-Benz wasn't really considered a car you kept for years on end, but rather a lease special and a race to get out the door with the lowest monthly payment. Twenty years later, this is still true across the entire model range with the exception of very few niche models. So where does that leave these now old cars? Nearly worthless, basically. There is no nostalgia for a 2000 CLK or 2001 S430. Any example that is more trouble than it is worth is scrapped without a second thought and only the nicest examples still remain. Today, I came across this CLK430 example in Philadelphia that still does maybe have some appeal to it. Outside of the terrible aftermarket grille, of course.
Year: 2000
Model: CLK430
VIN: WDBLJ70G5YF158258
Engine: 4.2 liter V8
Transmission: 5-speed automatic
Mileage: 84,351 mi
Location: Philadelphia, Pennsylvania
Price: No Reserve Auction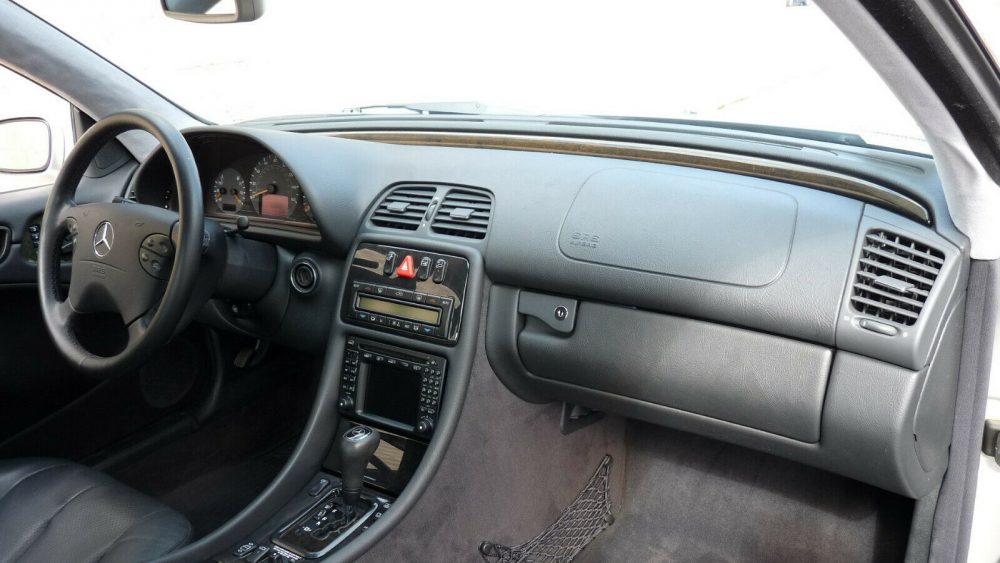 This is a Gorgeous looking 2000 Mercedes Benz CLK 430 with 84,351 miles. This vehicle comes with a Complimentary 3-Month Nationwide Warranty. We will include a 6-Month/Unlimited Mileage warranty with our Buy Now price listed above. This warranty can be also upgraded to a 4-year comprehensive warranty at the time of purchase.

This CLK runs and drives beautifully. The engine runs very strong and smoothly and the transmission shifts crisply. The tires have most of their tread and the brakes are in excellent condition. The oil & filters were replaced last week. There aren't any service or warning lights on and this car is ready for immediate pickup and use without the need for any service or repairs.

The exterior of this Mercedes looks absolutely gorgeous. The Silver finish is super glossy and brilliant over the entire body with nothing other than just a few stone nicks. There aren't any dents, scratches of body damage on this car. The wheels have slight curb chips on the lip edge only. Both of the bumpers are in excellent condition and not scuffed, scratched or scraped. The body is totally rust free and the undercarriage is very clean and in excellent condition.

The interior of this Mercedes has been very well maintained and is in beautiful condition. The leather surfaces and carpeting throughout are in excellent condition without any holes, wear spots or damage. Some of the wood trim has few very small cracks. All other trim is intact and in excellent condition. The owner was a non-smoker, and there aren't smoke odors or burn marks inside this vehicle.

The title is clear and the vehicle history report is clean without any accidents, and we have the clean and clear title in hand. I wouldn't hesitate to drive this Mercedes anywhere is the country, and this CLK should provide excellent service for many years to come.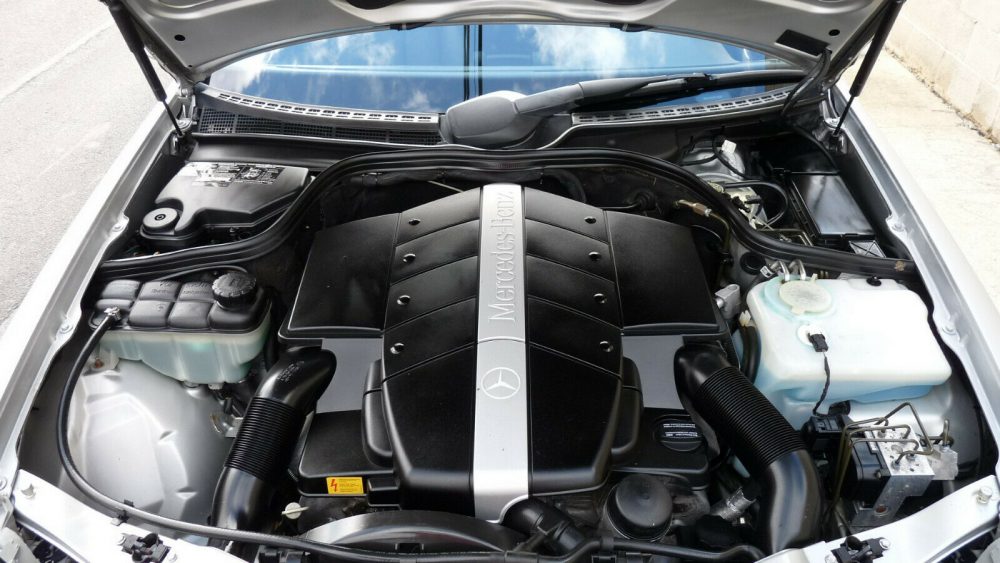 Outside of the CLK55 AMG, there really isn't much to write home about for the W208 CLK. The interior wasn't on par with the brother W210, but that isn't saying much to begin with. The interior was priced out down to the penny, and the body loved rust anywhere it could find a home. Thankfully this CLK430 seemed to have been spared the harsh salt given how clean it is. I can't remember seeing one this nice in a long time, and surely it looks like someone loved it. Even with 85,000 miles, I'm not seeing any faults with it. It was even optioned with the rare Comand system which is a fun party trick to see what navigation was like 20 years ago.
The dealer is running this as an auction, but it looks like it has a Buy It Now of $5,400. Not a terrible price at all given the condition and you'll likely spend much more trying to find a CLK55 in similar condition. If for whatever reason you really like these, I'm not seeing any reason not to buy it. They are fairly easy to maintain and not that unreliable at all. Mercedes parts are pricey for a $5,400 car, but nothing insane unless the EIS fails which is totally random. Is this a collector car? Not in the least. A flashback to the new millennium? That is more like it.
– Andrew