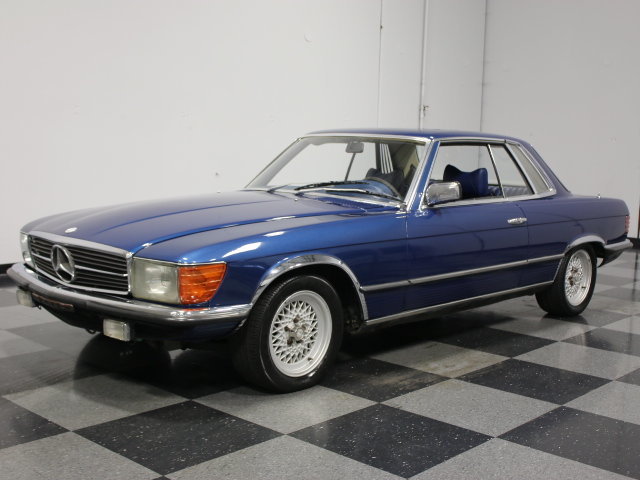 By 1978, the C107 was fairly long in the tooth. It wasn't so much that it was an antiquated design; sure, it was 7 years old but let's not forget that the R107 convertible version would soldier on for another amazing 10 years, meaning it was one of the longest lived Mercedes-Benz chassis ever. But the personal coupe had two issues – one was from within, with a new big coupe launching in the early 1980s in the W126 chassis. The much more modern C126 effectively negated the purpose of the C107. But the real issue was the competition from BMW, and more importantly Porsche – both of which managed to thoroughly out-class the sports coupe. The E24 was a much more modern and sporty car; though it had a smaller inline-6 motor and no V8 was available, the E24 was several hundred pounds lighter than the C107 and much more of a sporty coupe. But the real revolution was Porsche's new front-engined Grand Tourer, the 928. Porsche managed to get both more power and more sport out of its interpretation of the GT car, making the C107 seem decidedly dated in comparison. Now a few generations on, finding clean 6s from the 1970s is near impossible in the U.S., and while there are 928s out there, rightly or wrongly they have a certain reputation as complicated cars that are hard to keep running correctly (or, at very least, quite expensive to). The result? The C107 may be the best 1970s personal sports coupe value these days: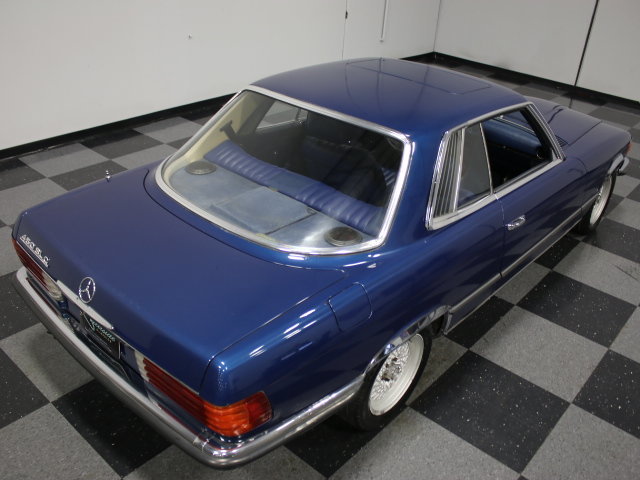 Year: 1978
Model: 450SLC
Engine: 4.5 liter V8
Transmission: 3-speed automatic
Mileage: 60,817 mi
Price: $9,995 Buy It Now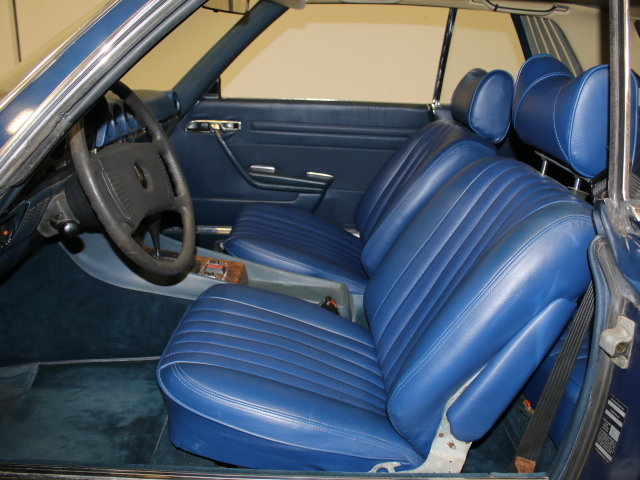 Everyone is familiar with the Mercedes SL roadsters of the 1970s and early '80s. But not everyone realizes that at the same time they were also building a hardtop 4-seater SL called the SLC. Built on a slightly longer wheelbase, these handsome coupes were luxurious sport-touring cars with admirable performance and typical Mercedes luxury. If you need a little practicality with your sporty performance, this 1978 450SLC is a great choice.

This is a lot of Mercedes style and performance for not a lot of cash. The dark blue finish is sophisticated and entirely appropriate on the sleek 4-seater, and while the paint is showing signs of age, it still looks good from 10 feet away. There's a distinct lack of ornamentation, and the muscular shape seems stretched taut over the chassis for a classic look that will never go out of style. This one sports the smaller Euro-spec bumpers, which make a big difference in the overall look, as well as European headlights that were how the car was always supposed to look but the Feds insisted on old-style sealed beams for our domestic versions. A bit of chrome here and there, including window surrounds and fender arches dress it up without being garish.

The matching blue interior has obviously received some attention in the not too distant past, with attractive seat covers and a dash pad that really brighten up the driver's compartment. But the condition of the original carpets and door panels suggest that this car was nicely maintained all its life. That giant Mercedes steering wheel connects to a nicely weighted power steering system that makes this coupe track like a cruise missile at highly illegal speeds, and gauges are big, bold, and highly legible. Power windows, a 3-speed automatic, ice cold A/C, and an AM/FM/cassette stereo system make it a very comfortable place to spend some time. Even today, it would be a great daily driver that requires no sacrifices compared to a new car. There's also a good-sized trunk with a full-sized spare, making this a great vehicle for long-distance, high-speed touring.

The 450SLC is powered by a single overhead cam 4.5-liter V8 making 222 horsepower and 278 pounds of torque, which were impressive figures in 1978. With Bosch fuel injection, the engine has a bubbly, friendly idle, and smooth power delivery that feels like the engine will pull forever. A dual exhaust system with a single muffler and resonator delivers a pleasant, bubbly idle and a rich full-throttle growl that is perfectly appropriate to the sport/luxury mission of the SLC. The 4.5-liter engines are typically Mercedes reliable, and with a long production run, parts are still plentiful and easy to find. Underneath, it's clean even though it remains completely unrestored, but you can see how nice it is just in the photos. Braking is via 4-wheel discs and it wears a set of vintage 15-inch BBS alloy wheels, which are perhaps the period's most distinctive look and they carry 225/50/15 Goodyear radials all around.

These remain great-driving, fun, comfortable cars, even thirty years later. If you're looking for something a little out-of-the-ordinary that can still be driven and enjoyed like a modern car, try this 450SLC on for size. Call today!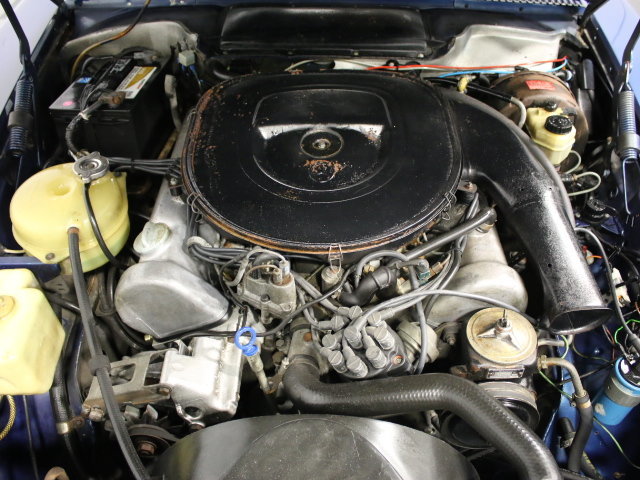 While it's not for everyone, I love the blue on blue combination and the BBS RAs are a great addition, really setting the car apart. The Euro cars are the prettiest, with slimmer bumpers and aerodynamic lights that make the C107 look much more dramatic. Condition appears to be very good overall, though it seems that the car may have undergone a minor restoration at some point. As the seller notes, one of the really nice aspects of the older Mercedes-Benz products is that you can still get everything for them – try that with a 1970s Audi product! Ultimately, this isn't really a sports car – but a personal sports coupe and nice grand tour car.
-Carter