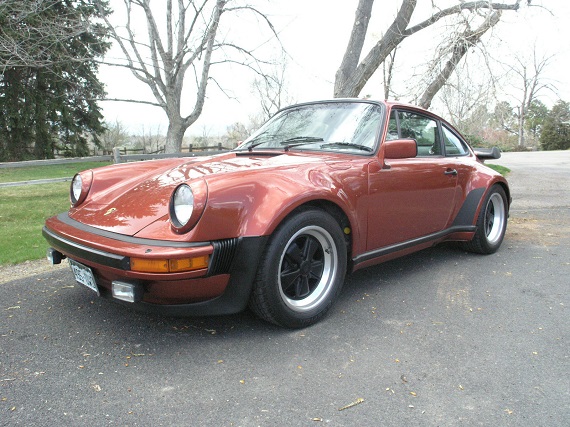 While the Porsche 930 remained relatively the same for its entire 13-year model run, its most significant change came shortly after its release. The initial development to produce a turbocharged version of the 911 used the 3.0 liter flat-six from the Carrera RS 3.0 mated to a 4-speed manual transmission. With nearly 260 hp and quite a bit of turbo lag these were seriously demanding cars to drive, but that did not stop Porsche from quickly deciding to increase displacement and add an air-to-air intercooler. Power was now at 300 hp and even with the whale tale drivers were in a constant battle to keep the rear of the car in line. Porsche now had a 911 with supercar performance, that required an equal level of attention, but that elevated the brand and created the legacy of the 911 Turbo we have all become so familiar with today. The car we see featured here comes from the first year of the revised engine: a Sienna Brown Metallic 1978 Porsche 930, located in Colorado, with 67,365 miles on it.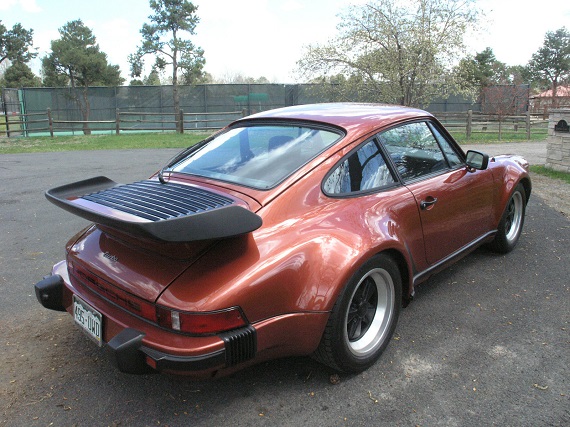 Year: 1978
Model: 911 Turbo
Engine: 3.3 liter turbocharged flat-6
Transmission: 4-speed manual
Mileage: 67,365 mi
Price: $115,000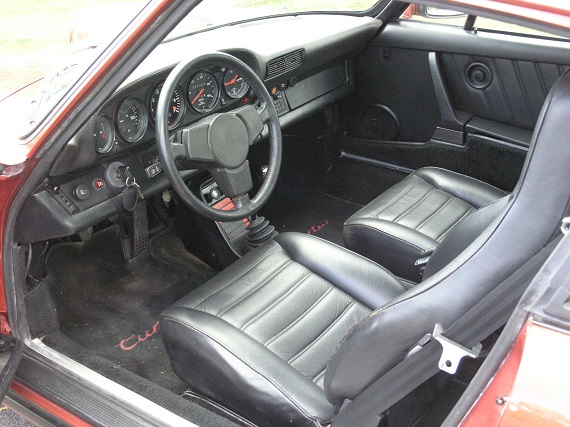 1978 Porsche 930 Turbo Coupe
Sienna Brown Metallic over Black Leather
Number 297

Only 67,356 Original Miles

This magnificent example of the first year 3.3 Liter Intercooled engine also happens to be the lowest build number of any of the 70's 930's.

The fewer there are the more they end up being worth, as in the case of the recent sale of a racing 1973 Carrera RS selling for $1.4 million dollars

This car comes with extensive records from the first long term owner and is every bit as good as it looks in the photos

It is presently in a historically significant collection of Porsche 930 vehicles in Colorado and a recent acquisition requires this cars parking space unfortunately

Questions?

Please call Mike Hughes at

303-358-2241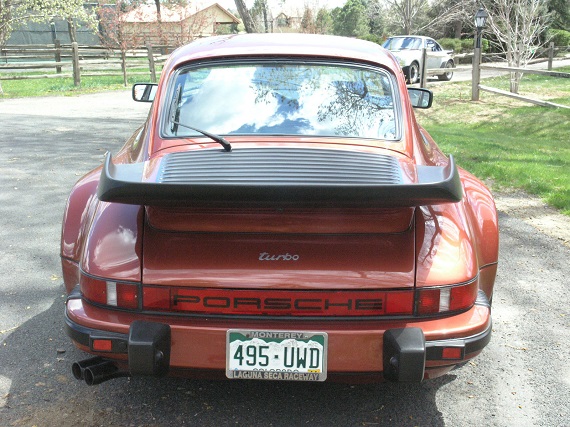 An original '78 930 in excellent condition and reasonable mileage, along with a price tag to match. We've come across a few examples of the 930 in these shades of brown/burnt orange and they always impress. While clearly a 1970s color, they certainly stand out amongst any modern car. $115,000 is a lot of money, and I don't know if this one will quite reach that figure, but these cars have begun to easily approach six figures when in very good condition. This isn't a super low-mileage example, but the mileage is still low for the age and in a rare period-correct color it should definitely fetch a high price.
-Rob