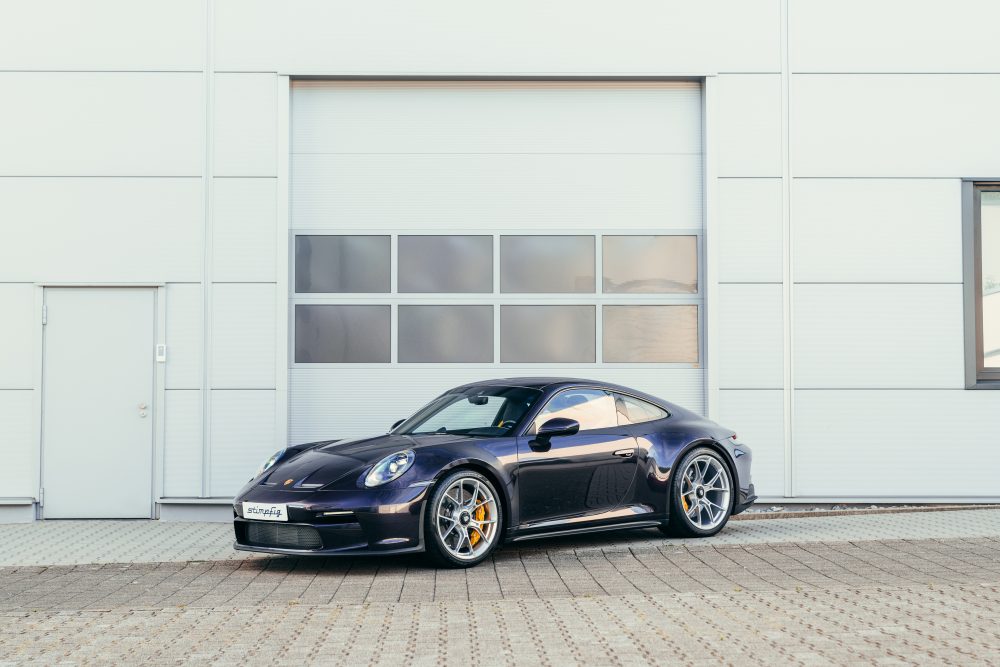 A few weeks ago I stumbled across a 1980 Porsche 930 Turbo in one of my favorite paint-to-sample colors – Viola Metallic. It's deep enough that it certainly looks like a special color and can blend in when needed without being so purple that it looks like Barney the Dinosaur driving down the road. Turns out I'm not alone as people are still dishing out large amounts of money to paint it on the current generation 911. And what better model than the GT3 Touring?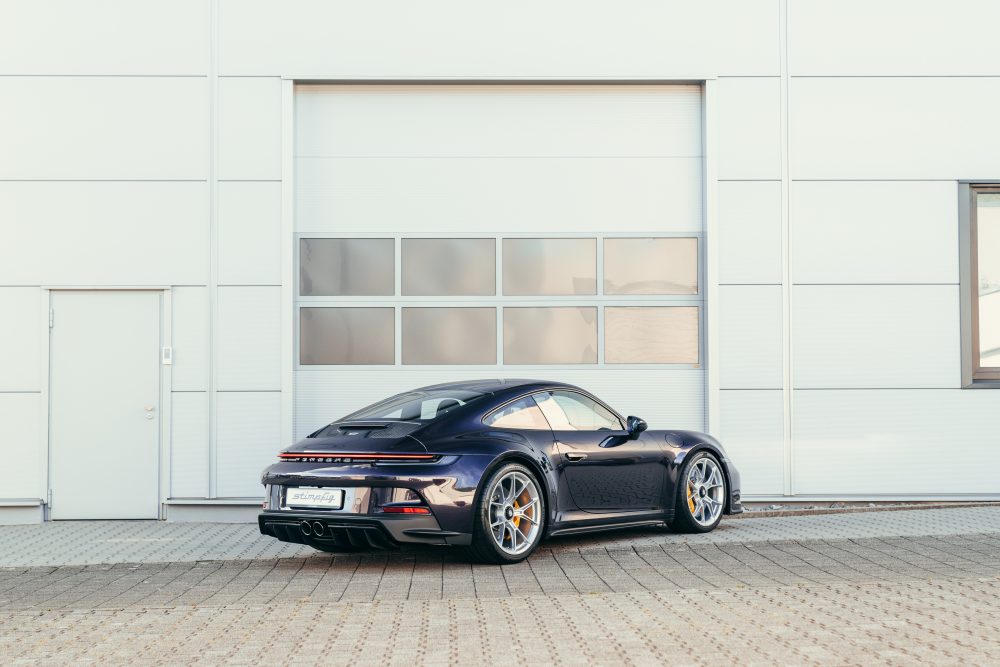 Year: 2022
Model: 911 GT3 Touring
VIN: N/A
Engine: 4.0 liter flat-6
Transmission: 7-speed Doppelkupplung automatic
Mileage: 1,278 km (794 mi)
Location: Stuttgart, Germany
Price: €275,000 ($295,004)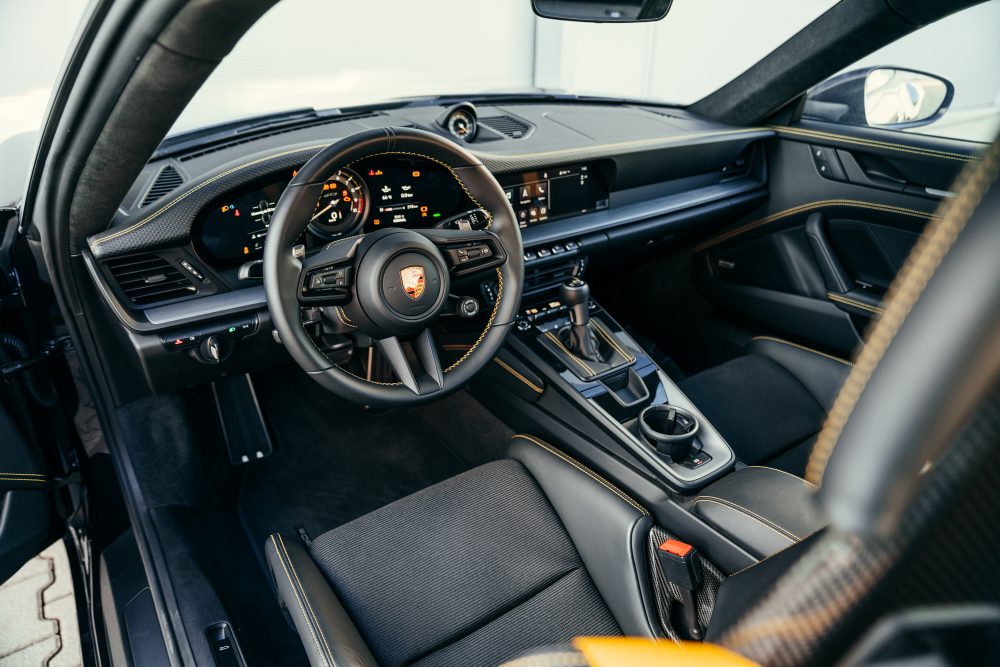 For sale is a very neat Porsche 992 GT3 Touring in the rare individual color "Violametallic". The vehicle has VAT that can be stated and only has a letter entry.
vehicle description
Special equipment:

8989 Color of your choice
32 Interior with extended leather scope in black
P14 Automatically dimming interior/exterior mirrors with integrated rain sensor
9VL BOSE® Surround Sound System
8LH Chrono Package
6NN Headliner and A/B/C pillar trim in Race -Tex
89 color of your choice
7TF interior package in brushed aluminum in anthracite
6RD interior package with decorative stitching in a different color
0I2 fuel tank 90 I
8JU LED matrix main headlights, tinted incl. Porsche Dynamic Light System Plus (PDLS Plus)
QQ2 light design package
2UH Front axle lift system
24905 Seams on the rear side paneling with thread in a different color – P3
24901 Seams on the dashboard with different-colored thread – P3
25889 Seams on the door panel with different-colored thread – P3
24906 Seams on the storage compartment cover in the center console with different-colored thread – P3
24907 Seams on the knee pad with different-colored thread – P3
KA2 ParkAssist rear including reversing camera
1LQ Porsche Ceramic Composite Brake (PCCB)
FZ4 Seat belts in racing yellow
04S Exterior touring package in black
QR9 Traffic sign
recognition 2C6 Steering column cover in leather
Q1K Bucket
seats G1C 7-speed Porsche double clutch gearbox (PDK)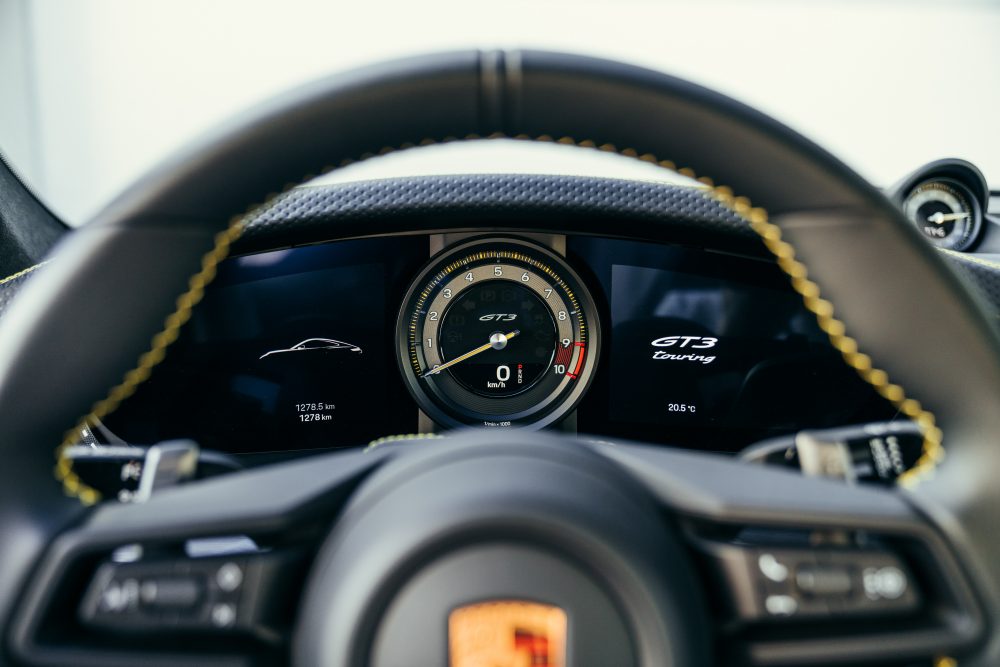 Sadly, just like the 930 Turbo, this one is also in Europe. Although that doesn't mean a whole lot because it could be for sale across the street and I'm still not buying it. With that aside, this one was really thought out well in terms of the trim to match the rest of the car. They went with a bunch of extended leather and deviated yellow stitching to match the yellow calipers as well as some other pricey stuff like the bucket seats, yellow seatbelts, LED Matrix headlights, Chrono package, and Bose audio.
Of course, none of this is cheap. Asking price is translated to around $295,000, which is probably in the ballpark for a paint-to-sample Touring. The standard GT3s with the wings are starting to fall a little now that supply is starting to flush out, but everyone seems to want the Touring and prices are remaining strong. I wonder if we'll see a Viola Metallic GT3 RS?
– Andrew