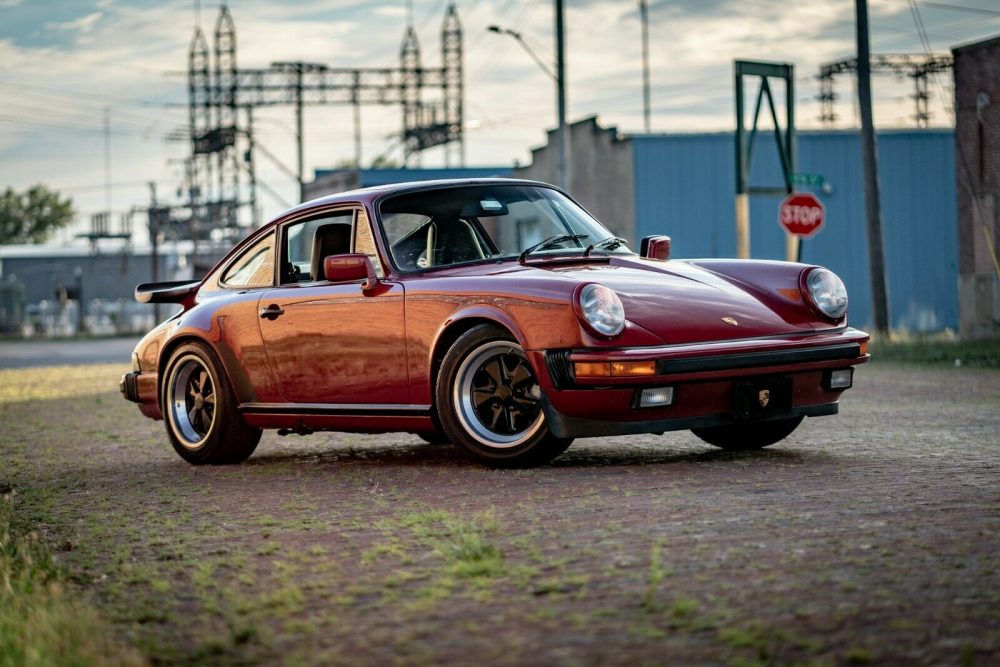 In terms of bang for your buck in the air-cooled Porsche world, the 911SC surely is your best bet. You can get them in any shape or size, and thankfully they made a ton of them so you can pick up one up for much less the the 964, 993, or long-hood cars. Naturally that leads to owners not afraid to modify them in a myriad of ways and/or treat them not like investments that need to be babied and preserved the entire time. This is what we have today in this 1979 911SC that is fitted with a 3.2-liter, some exhaust work, and different seats. Its also been painted once, but still has some bump and bruises that make it a less than perfect example.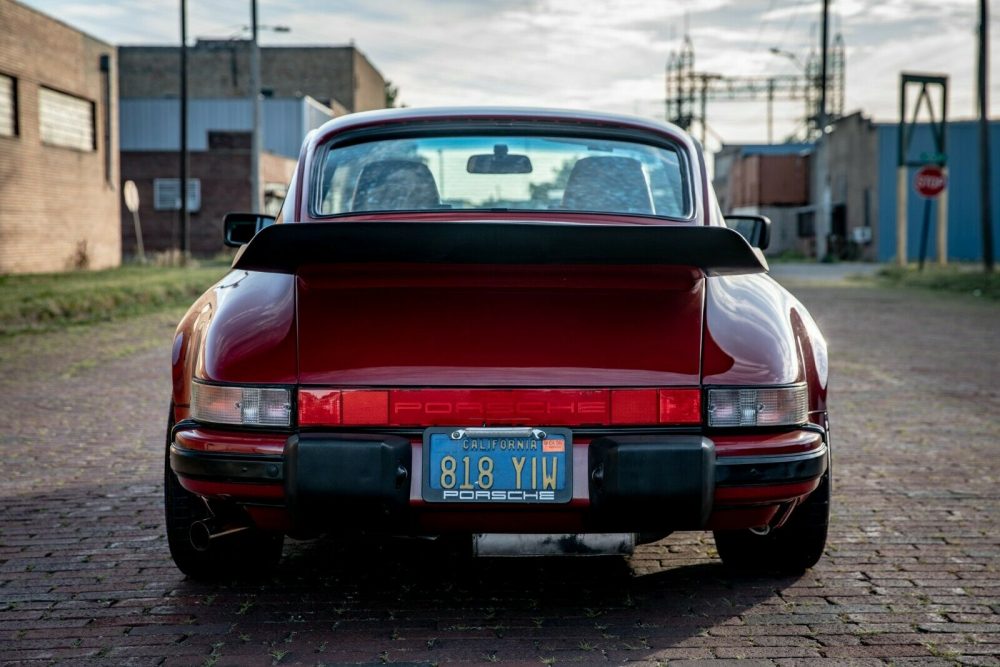 Year: 1979
Model: 911SC
VIN: N/A
Engine: 3.2 liter flat-6
Transmission: 5-speed manual
Mileage: 201,025 mi
Location: Chicago, Illinois
Price: $32,000 Buy It Now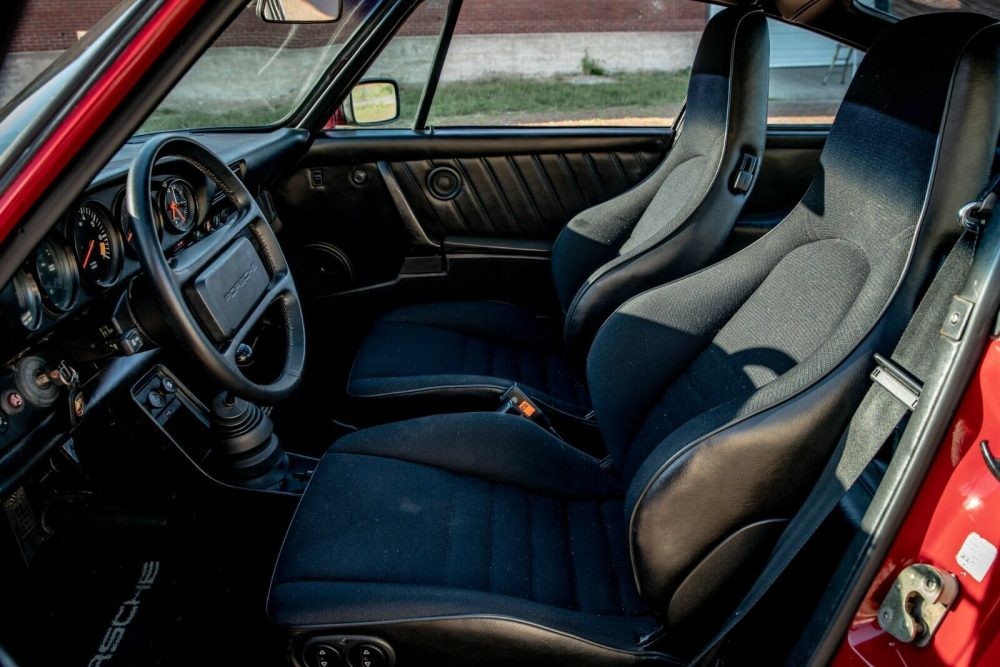 For sale : 1979 Porsche 911 SC with 1984 motor. The chassis has 201,000 miles on it, the '84 (3.2L) motor has 90,000 miles. Lifelong California car that I acquired in 2016. Since , I have added a little over 10,000k miles. It's a daily driver and the price reflects the need for some TLC. The body and chassis are rust free. Bilstein shocks. Clutch is good, engine runs strong throughout all the gears. Standard 915 transmission. The synchro's are showing signs of wear, but there is no grinding during shifts. 2nd to 1st does not need a complete stop. The interior features highly desired genuine RS America seats and a modern radio/CD player that is Smartphone compatible. AC system from a 993 that works on R134a needs attention. (return line needs replacing). Heater works very well. The car sits on original Fuchs wheels, 7×16 up front and rare Turbo 9x 16 in the back. Dunlop Dirrezza tires on it with 70% thread life. The color is Malaga Red, it's a few shades darker than Guards Red. The car still has the catalytic converter and is smog certified. It has H4 headlights, all rubber around the windows has been replaced. All gauges are working, including the clock. Power windows and power sunroof are working (passenger window is slow). Battery and starter have been replaced since the purchase of the car. New brake pads all around. The spare is present, the compressor works, and the original toolkit comes with it. Car had a glass-in repaint in the original color, but it shows swirls and orange peel. Documentation is limited to when the car was in my possession. The car has a clean Illinois title in my name. Driving video: https://www.youtube.com/watch?v=SSe6TQ4gtUk&t=84s Walk around: https://www.youtube.com/watch?v=IVd9LByqhK4&t=153s Please email for more pictures and questions.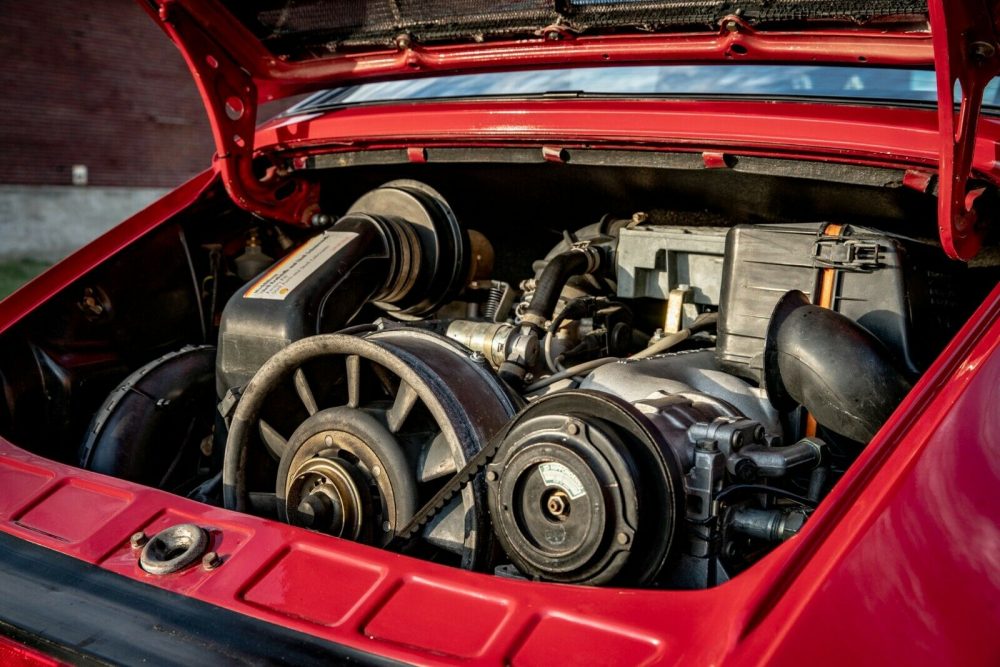 This looks like a fun example. Malaga Red is a nice change of place over Guards Red, and the front and rear spoilers, along with the H4 headlights and wide Fuchs really set this one apart from the crowd. Inside, excited to see those are actually seats for the 964 RS America that are deeply bolstered. Out back, a 3.2 is a common upgrade in these cars and gives you a little power bump over the factory 3.0-liter. However, this car is not without its faults. You can see a large chunk is missing from the front spoiler, the repaint quality is said to be so-so, the air conditioning doesn't work, and the big thing is the 915 gearbox is probably due for rebuild.
Still, I think an asking price of $32,000 is fair for this one. Even if you do have to rebuilt the transaxle, that will give you an opportunity to do some engine work as well if needed. Or of course you just drive it as-is for a year or two and probably get your money back. Either way a fun option in the endless sea of impact bumper 911s.
– Andrew