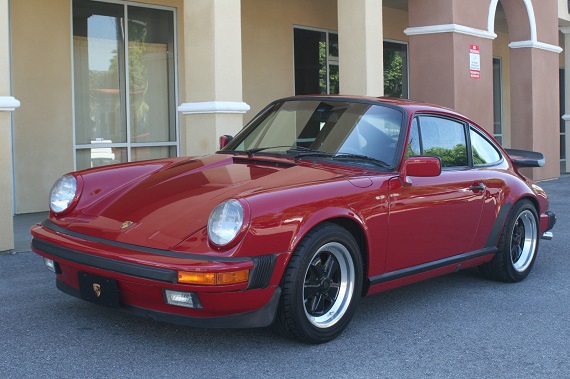 As the Porsche 911 has become an increasingly hot commodity on the second-hand market we've tended to see shifts in the way modified 911s are presented. We still see track-prepped cars fairly frequently; those cars do fit firmly within the 911s roots and as such we should expect they will always be available. We also frequently see backdated builds – builds that use a modern chassis and drivetrain but revert the appearance to the pre-impact bumper design of the long-hood. Prices for those backdates exist over a wide range with many builders hoping to stumble upon the success of Singer, whose bespoke creations command very large sums of money. What we see a lot less of are modified 911s that most wouldn't be able to tell are modified. These sorts of subtle, but important modifications don't attract as much attention, and thus as much money, but can actually be some of the best options for pure driving enjoyment as they preserve the basic foundation upon which the 911 has been so successful. The example here is just such a build: a Malaya Red 1979 Porsche 911SC Coupe with 191,659 miles on it whose engine has been replaced with a rebuilt 3.2 liter engine from an '84 Carrera. There are a few other items added from the Porsche parts bin as well, such as seats sourced from a 964 RS America and air-conditioning from the 993, but for the most part it sounds as if the rest of the work was performed in order to revive a high-mileage 911 and return it to a high-quality state.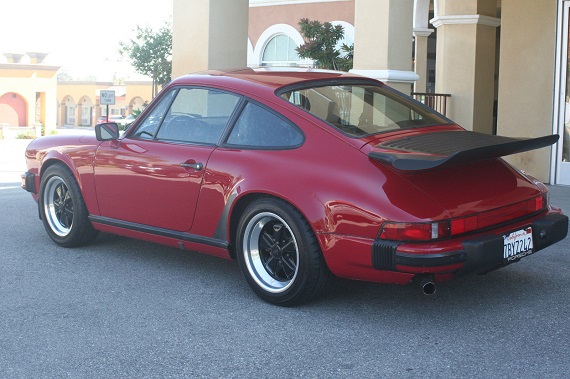 Year: 1979
Model: 911SC
Engine: 3.2 liter flat-6
Transmission: 5-speed manual
Mileage: 191,659 mi
Price: Reserve Auction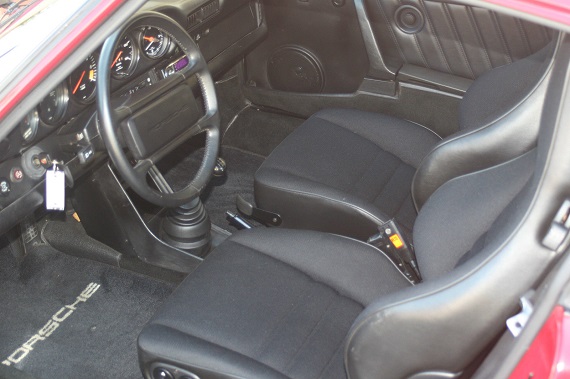 My Dream Car: the 911 I always wanted to build

I am Al Rivera, I am a broker. I have been hired by the owner of this car to sell it on ebay. The pictures have been taken with my digital camera, and the pictures have not been re touched or photo-shopped. It is my pleasure to announce the sale of this gem of a Porsche, and offer it for the first time to the public since it's completion..

We want to make sure that you take the auction and bidding seriously. We want to make sure you read the entire content of this auction. so that there is no misunderstanding. You must have more than (10) ten feedbacks to bid on this auction , otherwise you must contact us to let us know that you want to bid, otherwise, we may have your bid removed.

Ruben Morales was factory trained as a Senior Master Tech by Porsche Germany. He was affiliated with several Southern California Porsche Dealerships, such as, Vazek Polak, McKenna and Pacific Porsche. He is one of the Porsche Experts that most Porsche aficionados turn to for advice. In the back of his mind, he wanted to build what he thought would be the ultimate daily driver Porsche. He spent many off time hours building his custom 911. As you can see by looking at the pictures, he did complete his dream, his masterpiece.

With mixed emotions, we present this custom built 1979 Porsche 911 Carrera with a newly rebuilt 1984 911 air cooled 3.2 engine. The engine has approximately 300 miles on it. He installed a new set of Fuchs turbo wheels on the car, 7 inch in the front and 9 inch in the rear. 1988 Headlights and marker lights and steering wheel. With European bumpers. New brake lines, new axles, new battery, brand new Dunlap tires. New OEM factory Porsche 964 RS front seats. A new 993 air conditioning system has been installed for extra comfort. Factory sunroof. All rubber has been replaced, through out, including front windshield and rubber seal. New Bilstein shocks, rebuilt brake calipers. Along with the Engine rebuild, the timing chain, sprockets, tensioners, oil lines, rings, valve job, and new intermediate gears for the chains in the head.

Transmission rebuilt with new 1st, 2nd, and 3rd gear synchros dog teeth. New high performance clutch, with all new rear, side and middle bearings. Installed all new brass bushings and front oil cooler.

All fuel injectors have been replaced. Vehicle has been inspected by the State of California and the California Highway Patrol. All upgrades have been certified. The California /State Seal authorization sticker is located on the passenger side door jam.

Painted with the factory OEM Malaya Red Paint in Polyurethane enamel. All moldings have been painted with powder coat paint. This Porsche is a true one of a kind treasure, that possibly you may never see again. Pretty hard to put a value on such a vehicle, but if you are thinking of a Porsche, this might be the one to get.

The 911

In the current world market, as most Porsche enthusiasts watch, there is a demand for the older 911 Air cooled engine cars. The search for the Perfect matching numbers Porsche, has escalated the investment portfolio. For those types of Porsche's the cost is ever climbing and almost unattainable. However, in recent years, customs are getting a second look, and at the moment are in reach of affordability. When a custom has been built, authorized and certified makes it very attractive to the Porsche enthusiast, along the line of a one of kind Porsche to add to your own collection. Having that information may help you decide just what vehicles to purchase. Can you have your cake and it too? In this case, I think so.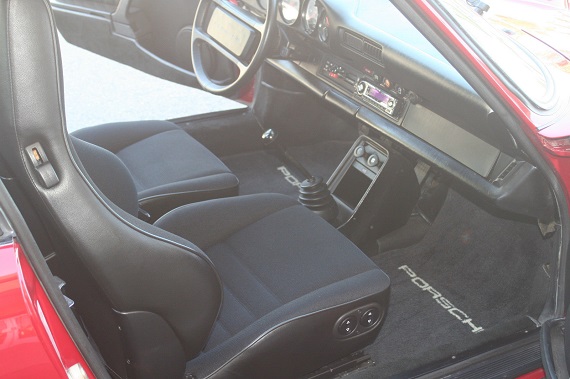 For those looking for a driver this could make for an excellent possibility given that its price should come in lower than wholly original versions of either the 911SC or 3.2 Carrera. The slightly higher rated engine of the Carrera offers a little extra motivation for this 911SC, but for the most part the character and performance of this 911 shouldn't be significantly altered. The rest of the car presents well and looks like a nice example of a classic 911 Coupe. Bidding sits currently at $25,100, which would probably be a very fair price if it sold there. Such vehicles are always hard to value. Given that the reserve is unmet, how much higher would you go for this 911?
-Rob