This Black Metallic 1979 Porsche 930 with Cork leather interior has been around for a little while. I can't remember exactly when I first saw it, but I'd guess it's been on eBay consistently for a couple of months now. I mention this primarily because I assume at some point this seller will have to come to terms with where the market is valuing this car rather than the price at which they want to sell it. Of the various auctions I've seen most have received zero bids with a couple coming in with a bid or two, but remaining right around the $75K starting bid. Why feature it? Well, I do like the car; it's a nice color combination and Black Metallic isn't very common on early 930s or 911s in contradistinction to non-metallic Black. It would be great to see it in lighting other than under the fluorescent lights we see here, but even so it still looks good. Throw on a set of black Fuchs in place of the chrome and the whole package should come together nicely.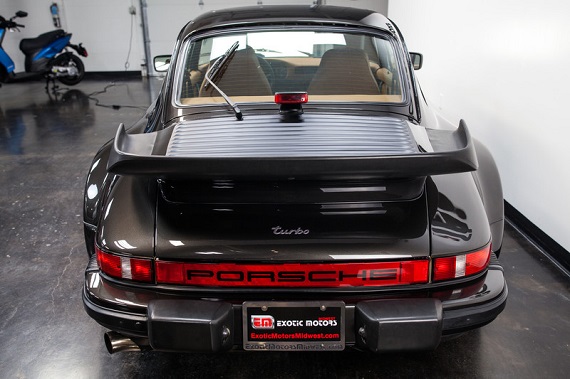 Year: 1979
Model: 911 Turbo
Engine: 3.3 liter turbocharged flat-6
Transmission: 4-speed manual
Mileage: 53,560 mi
Price: Reserve Auction ($119,900 Buy It Now)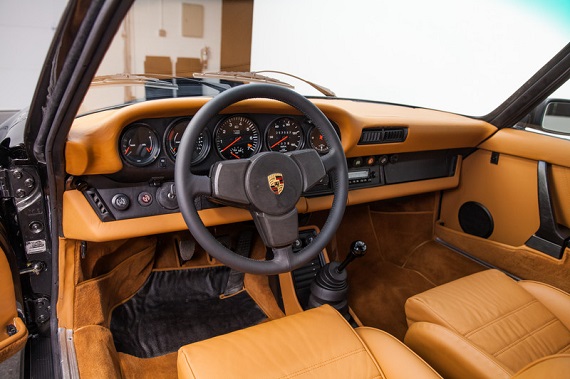 1979 Porsche 930 Turbo Turbo Coupe

I am pleased to offer this stunning, US Specification, fully restored 1979 Porsche 930 Turbo. This '79 Turbo has been refinished in its original colors of Metallic Black on Cork (tan leather) in coordination with the Porsche Certificate of Authenticty (COA) It is also numbers matching throughout in accordance to the COA. This 930 Turbo comes with fully service records dating back to the early 1980s. Further, the entire restoration, performed by us, Exotic Motors Midwest has been fully documented with pictures, receipts, records and even videos! The paint was completed to the highest degree of quality. All panels were sanded down to the bare metal and properly prepped before any color was applied. The glass was taken out and all seals and gaskets were replaced. The interior was completely re-done with new leather and carpet. Even the factory steering wheel was re-covered. The engine was completely re-built, sealed, tuned and tested. It received all new spark plugs and wires and with the exception of an aftermarket stainless steel exhaust system, the engine is correct and original to the car. The suspension has been restored with new Koni Shocks and powder coated original control arms. Needless to say, this 1979 Turbo needs nothing! It runs great, looks incredible and is ready to it's next owner to enjoy. It also comes with 2 keys, full set of tools, owner's manuals and a large binder of service records and documentation of the recent restoration completed in April 2016. Whether you are looking for a concurs show winner or an incredibly fun classic Porsche driver, or even a sound automobile investment, this 1979 Turbo is it! Please call me, Danny Bake for more details. 314-267-9890. Thank you!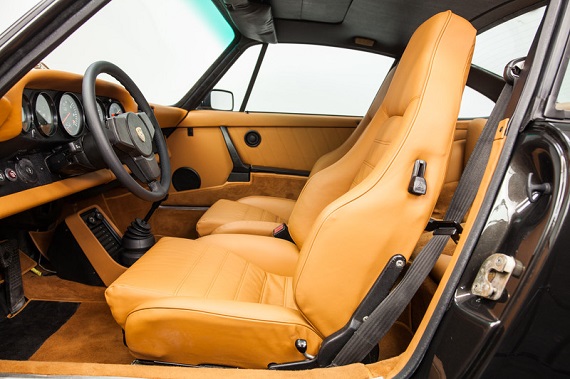 I do understand the seller's persistence in sticking to this price; we just saw this Minerva Blue 930 bid to over $200K so there is clearly a market that will pay dearly for excellent examples of these early Turbos. But that's the difference between a completely original example and one that has been fully restored. That said, bidding at $75K still seems on the low side. Perhaps those who may normally be interested realize that the BIN price is simply well above market and can't be bothered to pursue this one any further. I don't know. But I think this is one to investigate and keep an eye on for those who may desire an early 930, but don't want to pay six figures to get one. I mean, it has to sell eventually right?
-Rob