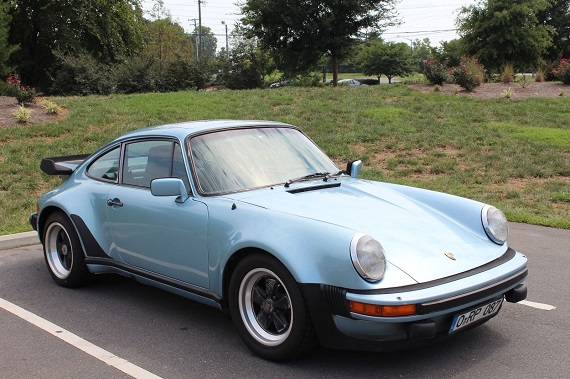 A funny little aside to open this post: when this 930 first came up on eBay the mileage was listed at 590,031. I thought, "holy hell that's a lot of miles!" It would easily be the highest mileage 930 I've ever come across and it looked in pretty nice shape for that many miles. I wanted to know all about it. It's history likely would be fascinating. Still, I suspected it was a typo. Especially since the seller made no mention of the mileage in the ad (you'd think something like that would come up). We all know that Porsche does some fantastic engineering work so perhaps it could be accurate, even on a 930. Well, it was a typo. The mileage is now shown at a more understandable 59,031. Darn. That removed what seemed the most interesting characteristic of this 930, but it's still shown in a very nice, and rare, color so it remains worth our time. Here we have a Light Blue Metallic 1979 Porsche 930, located in Los Angeles, with a complementary dark blue leather interior and the stated 59,031 miles on it.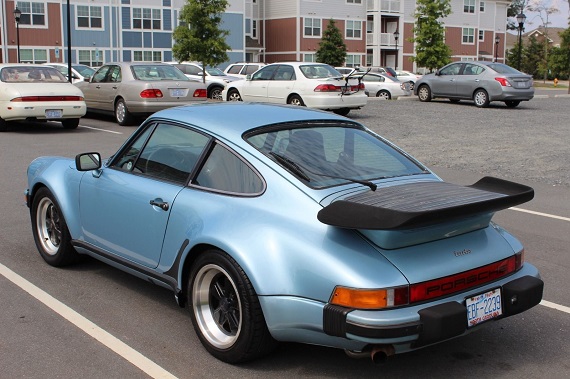 Year: 1979
Model: 911 Turbo
Engine: 3.3 liter turbocharged flat-6
Transmission: 4-speed manual
Mileage: 59,031 mi
Price: $134,990 Buy It Now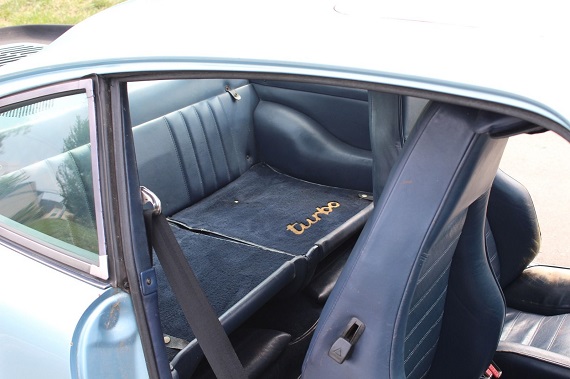 The Porsche 930 has original blue paint with factory stickers in place with an original blue color leather interior, very unique color. Mechanically the car is great condition and runs well including the tires. The car comes with the Porsche original turbo books and binder, original tire inflator, car history reports, a set of tools and jack.

The car has been garaged and has been in the family for a while. Seller is private owners looking to take the best offer for this amazing car.

If interested call 323 599 9238.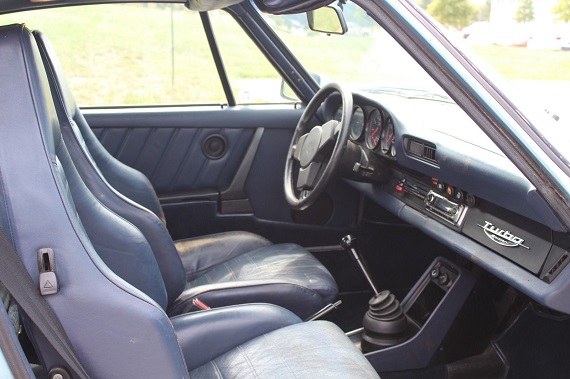 Even though it doesn't have 500K miles on it, this 930 does still wear its original paint and have its original leather interior. At least it's purported to and that would be one of the first things to investigate. The interior clearly shows some wear, especially along the seat bolsters, so it wouldn't be too surprising if it was indeed original. The exterior looks pretty good though! The rear wheels are in need of a refreshening, but the rest looks good. It's certainly not perfect, but given this 930's age it has to have been shown a good bit of care to make it this far. All of those points are in this car's favor, but even so I'm not sure it's going to see this sort of money. We've see low-mileage (much lower than this) 930s with original paint sell for far above the price asked for here, but those were cars where it appeared everything was in order and little if any additional work was needed. That isn't the case here, but there is still a lot going for this 930. It's definitely not a common color combination for this model year and the mileage is low. If there's good historical documentation to go with it and its current mechanical condition is good, then we should still see it fetch a pretty good price.
-Rob