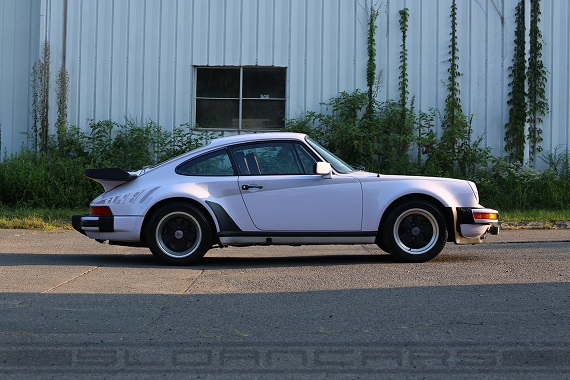 I'm always curious about incongruities and the juxtaposition of color and purpose that we find with this Moonstone 1979 Porsche 930 presents just such an interesting case study. The 911 Turbo has always been a diabolical machine full of hard edges and the ability to bite the head off of inattentive drivers who fail to respect the potent mix of turbo lag, prodigious power, and a rearward weight distribution. Meanwhile, Moonstone may be one of the softest colors I've seen, full of lightness and a sense of ease that would be well at home on a Beetle or a Fiat 500. Here we have a happy color on a menacing machine and it creates a contrast that is hard to describe in its intent, but which draws you in and allows the eye to linger over those hard edges. The contrast is completed with a Brown leather interior that firmly roots this 930 in its late-70s period and while the overall color palette probably wouldn't be my choice it does stand as one of the more interesting 930s that we've come across.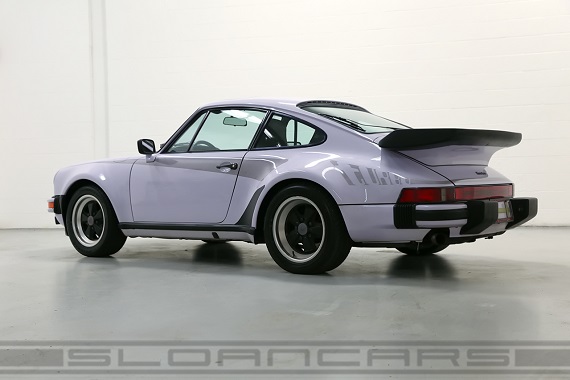 Year: 1979
Model: 911 Turbo
Engine: 3.3 liter turbocharged flat-6
Transmission: 4-speed manual
Mileage: 41,877 mi
Price: Inquire
1979 911 Turbo Moonstone/Brown 41,877 miles
Moonstone or Lilac ( color code 601 )
Dark brown leather interior
Dark brown Racing Style sport seats
Dark brown and upper trim
Electric Sliding Sunroof
41,877 original miles
3.3L motor with intercooler
4-speed transmission
Limited slip differential
Original Turbo side lettering
Right Hand Mirror
Auto heat control
16 inch Fuchs wheels
Original owner
Original whale tail
Last year for the U.S.A 930s until 1986
Factory air conditioning
Fully documentation
No performance modifications
Correct H1 "sugar scoops" headlights
90% original paint ( windshield cowl, sunroof and the top of the turbo tail were painted)
Books and Records
Copy of the window sticker
Please contact us for pricing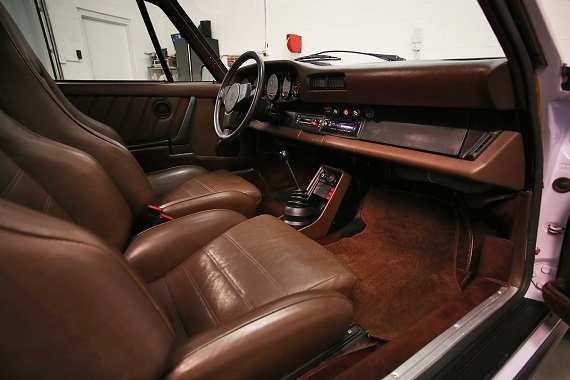 As most are probably aware, and as the ad indicates, this 930 comes from the final year the US market would have access to these machines until their reintroduction in 1986. That doesn't mean a huge amount with regard to the particulars of the car, but there is a general rarity to the early 930 for the US market due to their lack of availability for so many years. These early 930s have become one of the hottest items on the collector market for air-cooled 911s so we should expect a fairly high asking price for what is surely an extremely rare combination of colors along with pretty low mileage and original condition. How much? That's anyone's guess as the rapidity with which the market for air-cooled Turbos has accelerated has been quite surprising, but I would expect a price in the neighborhood of $200K, perhaps even a bit more. It's a lot of money, no question, but for an iconic car in a rarely seen color it is sure to command a good deal of attention any time it comes around for sale.
-Rob