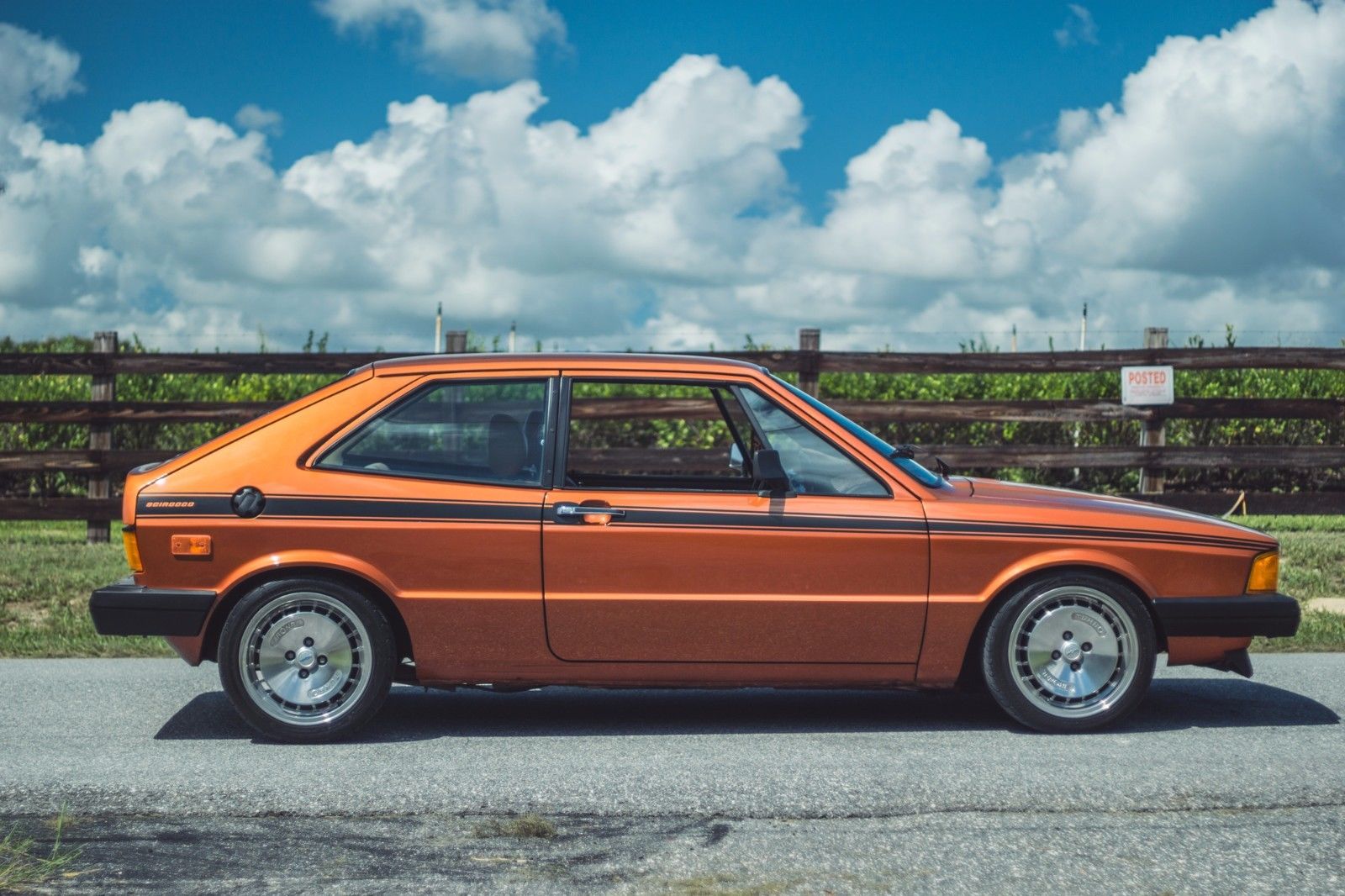 Early water-cooled Volkswagens are now entering an interesting phase of market value. For some time, if you bought one and restored it there was only one reason – you absolutely wanted it to be what you wanted it to be, regardless of cost. It was a losing proposition in terms of value as you poured your hard-earned cash into bringing your beloved people's car back from the brink of extinction. People would openly question your sanity; for your investment, you could have had a brand new car, after all. Even a VW!
But over the past few years, the tide has turned as greater appreciation for the early designs has swelled. Of course, the pool of remaining candidates hasn't, so prices on pristine original examples have been driven heavily upwards. $22,000 for a low mileage GTI? $17,000 for an original survivor Scirocco? These were numbers that, not long ago, got you a pretty nice Porsche 911 of the same vintage. As a result, it's suddenly becoming economically viable to restore these early Volkswagens and not lose your shirt.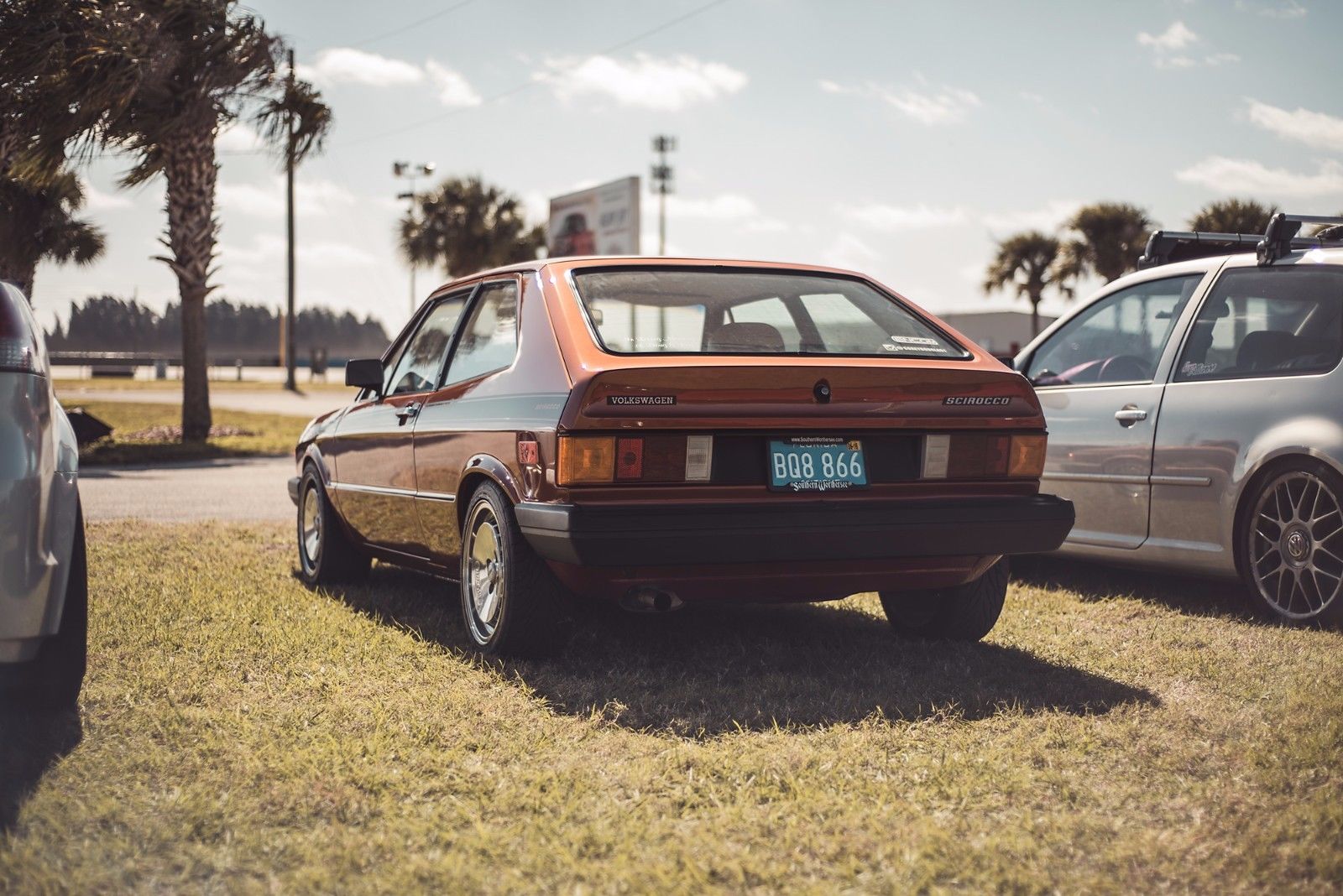 Year: 1979
Model: Scirocco
Engine: 1.6 liter inline-4
Transmission: 5-speed manual
Mileage: 183,200 mi
Price: Reserve Auction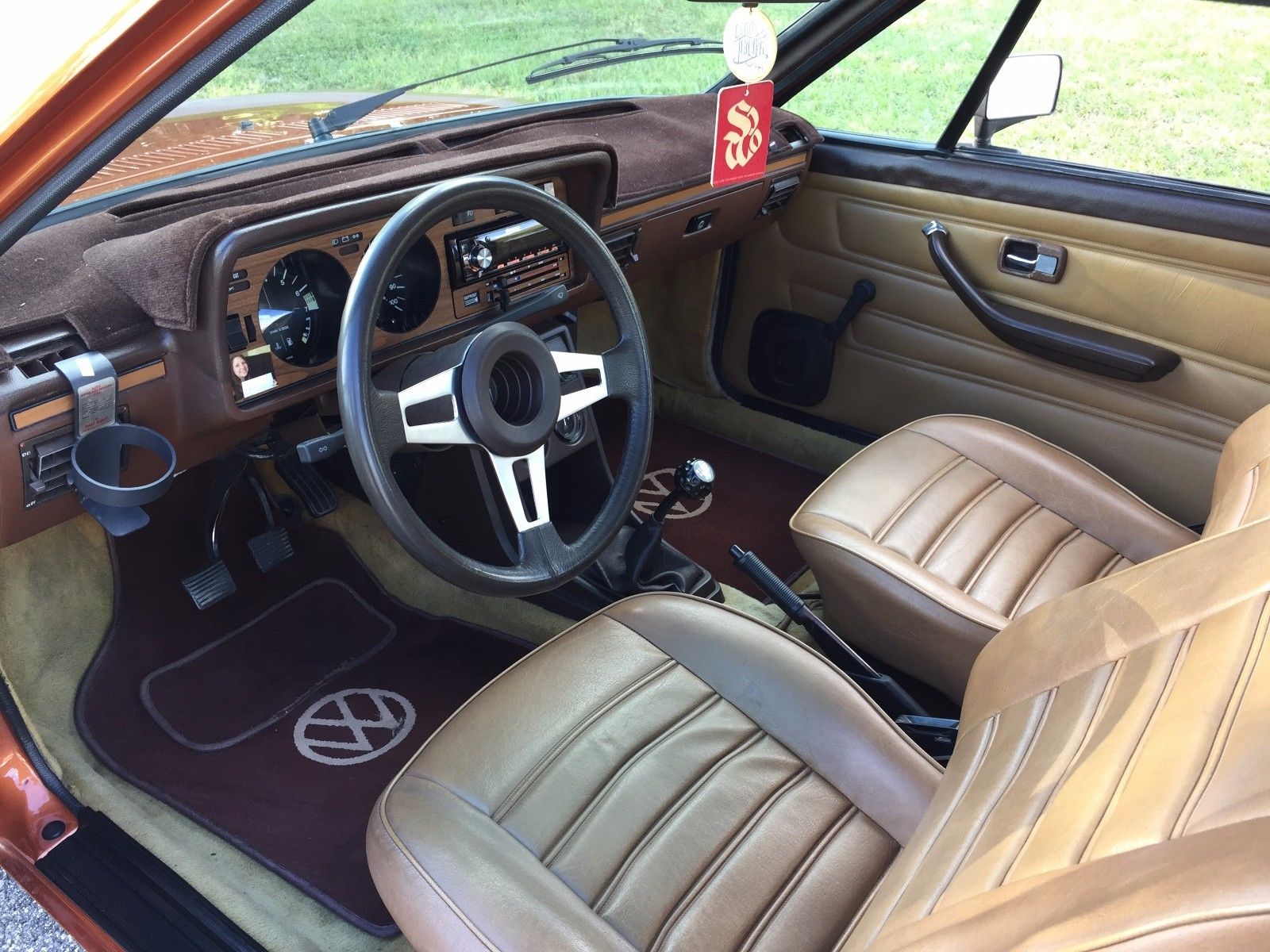 Up for sale is a very well known restored MK1 Scirocco from Florida. It gets attention wherever it goes, and I am very proud of how far its come. I haven't seen a cleaner more complete Scirocco and I took great care to do the right mods but keep it close to the original spirit and flare a Scirocco has. No one really restores these and sells them, since you always lose money. I don't think there is a better one for sale right now if you don't want a dusty overpriced "barnfind", and instead want something you can drive on a mountain road the minute it comes off the trailer.

This car was built as a tribute to my late parents, who I lost to cancer over the years. They had a Scirocco when they were my age. I am only saying this to show you that great care was taken in every way with this car to make it awesome and special, so bid with confidence. I am only selling because I underestimated what goes into owning and protecting a restored vehicle, and I want to go back to something a little less rare and high dollar to drive so I don't have to worry as much when I'm out and about here near Orlando.

I wanted to stay period correct and keep it like someone would have in the 80s. It sits on 15 x 7 Ronal turbos, with Federal 195/45/R15. Car was fully restored by renowned shop R Miller Auto in Palmyra PA. Over a $9500 in receipts from there. It is the factory color, Brazil Brown Metallic with Glasurit clear. It currently resides in Sanford, FL and is driven a few times a week at least, all year around. I have endless photos of this car, it gets out a lot. Interior is all original and in amazing shape, all I did was detail it. Engine is the stock 1.6L solid lifter 8v head, but the bottom end was built for a Drake head back in the 90s that is no longer on the car and is owned by a local shop that I can put you in touch with. I have a huge binder full of its well cared for history. I am the third owner. The restoration was documented and photographed so I can show all of that as well. The floors and trunk remain untouched as they were rust free and we wanted to avoid damaging the rare and pristine interior. I also use it a lot and didnt want to worry about scratching anything in the back.

The adjustable JOM coils get the job done and the car is very smooth for being so old, as it should be since nearly everything is new. Coils are height and dampening adjustable. AC was tastefully deleted and a custom bracket made. All original OEM stickers were applied after the resto for a factory new look. It has the optional 5 speed transmission for 79 which is great for highway use. Its pretty much easier to list whats NOT new on this car, i have receipts for 95 percent of it. The headliner is original and is complete but does have very light stains from the factory adhesive. New glass seals for the side rear windows and windshield were installed. Mileage will go up as I drive it weekly.

Most recent service was completed this month, which was ignition timing. It runs fantastic and pulls right to redline if you want it, idles silky smooth and the TT catback sounds great. I am not sure of the muffler brand, but its close to stock and isn't obnoxious. Engine sounds as it should and is a joy to drive.

I have a google drive link to show the full restoration process if needed.

I am sure i'll miss something but here is all that was replaced and done the last 10k miles

-ignition timing/valve adjustment (most recent)
-wheel bearings
-axles
-control arms, bushings
-alignment
-ball joints
-tie rod ends
-washer bottle delete
-plugs and wires
-cap, rotor, ignitor
-oil pan gasket with baffles
-oil pan
-window cranks, pins, various plastic pieces
-fuel tank and pump
-thermostat
-water pump

PROS
-All of the above
-All exterior signals, controls and lights work.
-Good tires.
-You wont find a cleaner more loved and driven Rocco for sale
-Won best classic at EuroJam Orlando last year and a top 30 at south FL premiere event, Eurotripper
-All the hard and expensive work is done.

CONS
-Really the only cons with this car are in the dash area. The blower motor hasnt worked since the resto and AC delete so that may be an easy fix. Dash is cracked and has a plastic molded and color matched cover glued to it. There is a fabric topper over all that. Vent switches do not work. I adjust the heat in the engine bay if needed, but I live in FL so it wasnt a big deal for me. If the car doesnt sell I'd probably eventually pull that dash and fix all this but I just havent had time. Also, The oil pressure gauge is acting up and I may replace it if I can find one, I had it tested during the valve adjustment and the sender is good, its just the gauge.

Sold AS IS. Plenty more high res pics and videos available.

$500 Non-Refundable Deposit due with in 24 hours – payment in full required within 72 hours.

Listed locally and nationally – so auction could end at any time without notice.

Shipping at BUYERS expense and arrangement after payment has CLEARED.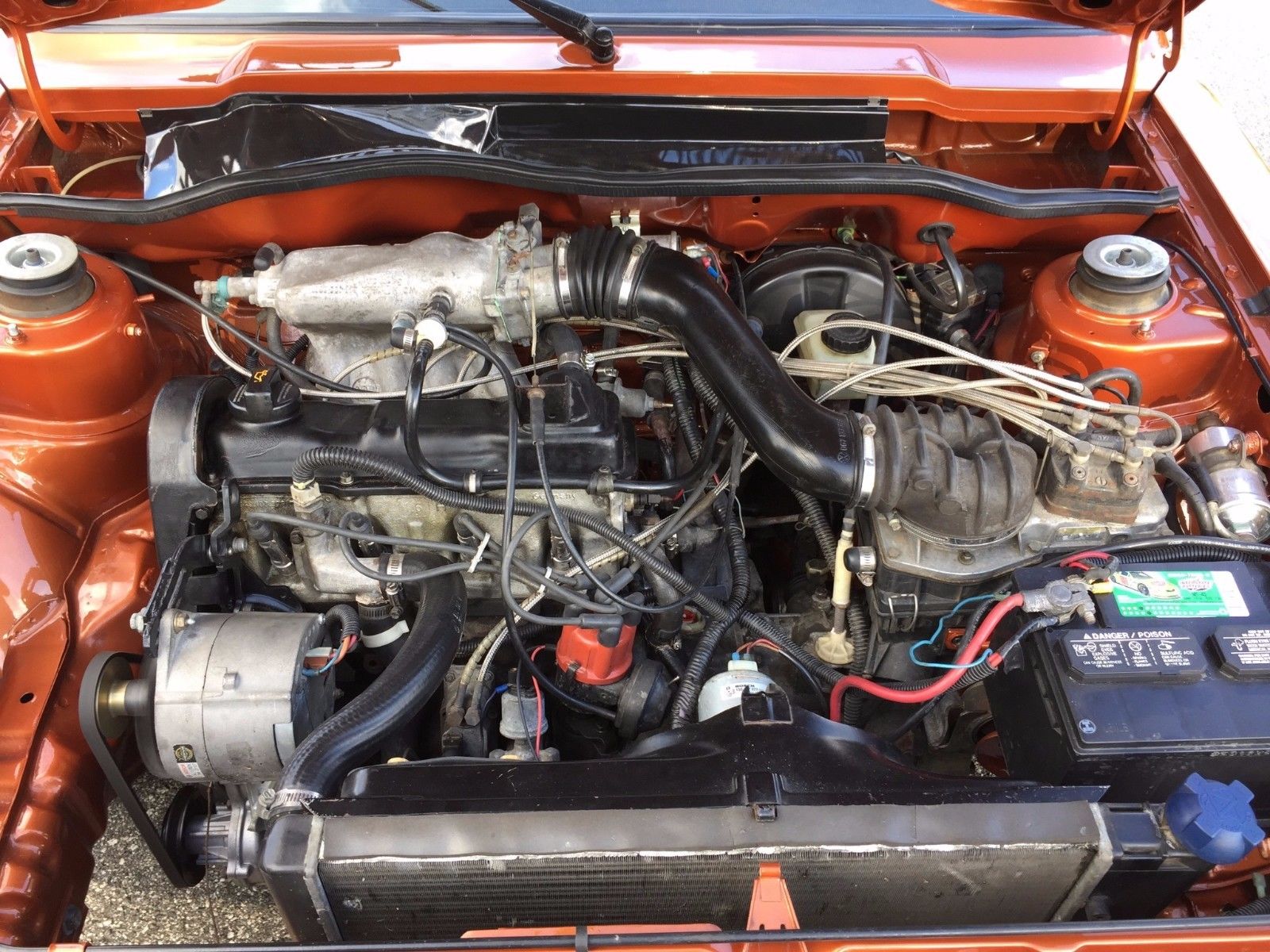 In 1979 Volkswagen still relied on the 1.6 liter version of Volkswagen's venerable EA827 motor. Rated at 78 horsepower, it was modest power in a very lightweight coupe. The 5-speed manual was a neat option at the end of the 1970s, though it would later become standard when power was upped with the 1.7 later. Volkswagen claimed these lightweight coupes could top 38 mpg so equipped. This one sounds as if it may have been turned up slightly; don't expect to win any stop light drags, but it should be entertaining anyway. I like that the seller has gone period correct, including the original Brazil Brown Metallic respray and vintage-look decals. Inside and out it looks very clean and would be welcome at pretty much any show. The ride height is a little low, and though desirable to many I don't think that the Ronal Turbos work particularly well on this design. I'd probably raise it up slightly and look for a set of original alloys or perhaps a set of BBS RAs. Outside of that, don't think about driving it when it's very hot or very cold.
Bidding so far, with a few days to go, is surprisingly slow for such a lovely example at just over $5,000. That currently doesn't cover even the paintwork and negates my point that restoration can be economically viable. But I think if a few things were actually brought closer to fully functional and stock, a much higher number could be achieved.
-Carter