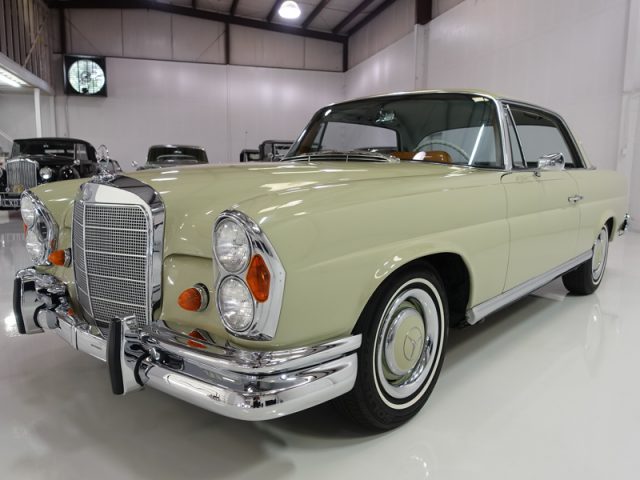 Earlier this week on Monday I looked at 1993 600SL in Spruce Green only to follow it up with a 2004 CL600 in Everest Green. To close out the week, I'd thought I'd finish up with another green machine, although this one is quite a bid older than the prior examples. This 1967 250SE Coupe for sale Missouri is a wonderful example of the design and craftsmanship that Mercedes-Benz was all about during this era. Lots of chrome, lots of leather and lots of wood. These coupes were the perfect blend of conservative style that's still noticeable without being totally outrageous and in your face (I'm looking at you Cadillac Coupe DeVille) So let's go check out the details of the W111.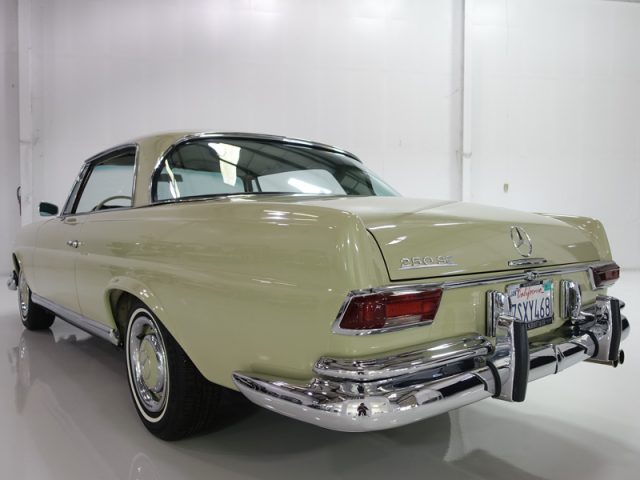 Year: 1967
Model: 250SE Coupe
Engine: 2.5 liter straight-6
Transmission: 4-speed automatic
Mileage: 86,533 mi
Price: Buy It Now $56,900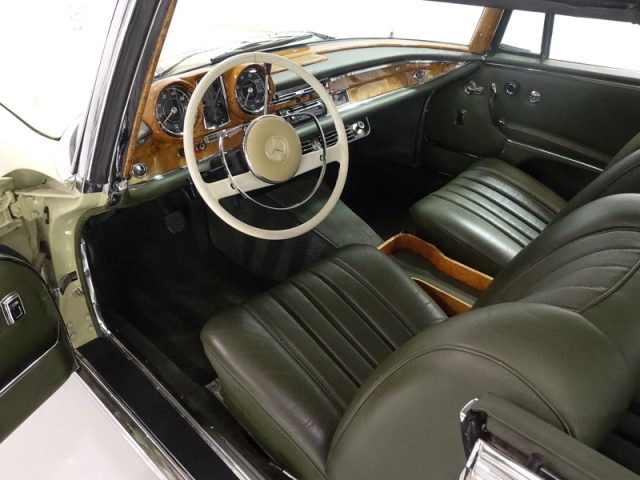 The 1967 Mercedes-Benz 250SE Opera Coupe featured here is finished in gorgeous Pastel Green with an impeccably kept Olive Green leather interior. This magnificent Mercedes has just arrived from Southern California where it was beautifully restored and maintained. Being one of 5,259 built, it is one of the last of these great handbuilt motorcars and was constructed during the last production year for the 250SE Coupe. We are pleased offer this investment-grade Mercedes to the most astute collector, investor or enthusiast who understands and appreciates the potential of this great marque. Classic cars have proven to be among the most resilient and rewarding investments in recent years with the Historic Automobile Group Index (HAGI) jumping 39% in 2013 and posting gains of 395-percent over the last 10-years. Ready to make an investment you can actually enjoy? Please contact one of our expert sales consultants for more information. They will be happy to give you a complete walk-around, supply you with a more detailed description, and answer any questions you may have. Bid with confidence.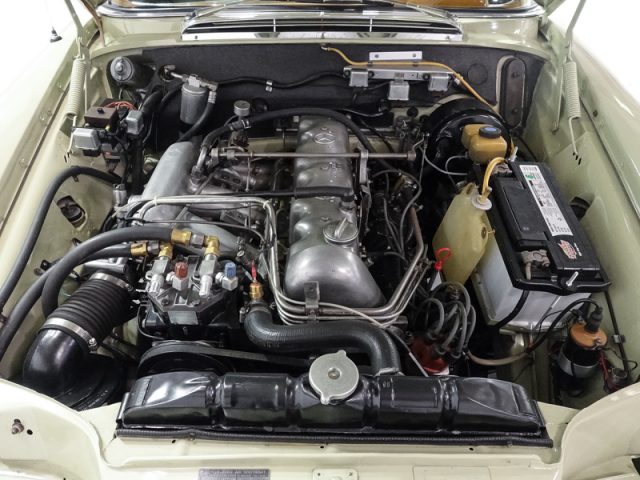 This is a truly lovely coupe. The chrome is as good as you can get and the interior woodwork is outstanding. I'm a sucker for any Mercedes with a wood binnacle and this one is nearly flawless. The dark green leather and carpet really matches the rest of the car well and is a nice different look than what is usually seen. The only thing I see wrong is that horrible radio. I don't know what goes through people's heads when they take out original Becker units and replace them with cheap-looking units that look totally out-of-place. It blows my mind that people will ruin the entire look of a car's interior just to listen to two tracks of some CD. You think when whoever went through this car to do the refresh would have sourced an original radio to reinstall, but maybe there is another reason.
The 250 Coupe isn't as pricey as the later 280 or even more rare 280 3.5 with the M116 V8. My thought is that these cars are all about styling and appearance anyway. It doesn't matter what engine is in them, you are still going to look at them the same way. The M129 straight-six is a perfectly fine motor for this car and shouldn't be discredited at all for not being the 2.8 liter M130. The price for this car is just under $57,000 and I'd say that probably is a little high for this specific example. I have a feeling this dealer overpriced its cars and waits it out just because they can afford to do that. It'd be more comfortable somewhere in the $45,000 to $50,000 range but I wouldn't say you got ripped off if you paid this asking price. These aren't depreciating anytime soon but I'm not sure it will ever rise to be a six-figure car — not with the 280 and 3.5 ahead of it.
– Andrew