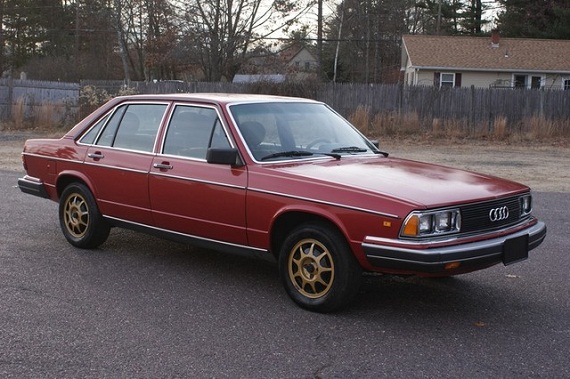 If this morning's Jetta TDi was a bit too new for you and you'd really like an alternative to the run-of-the-mill older Mercedes-Benz diesel crowd, we may just have the answer for you in today's 1980 5000 Diesel. Audi was still quite a fledgling in the United States in 1980 and the reputation of the early 100s – while comfortable cruisers – didn't really help the company much. In the days before Quattro then there were few Audis to be found on these shores, but they're smart looking cars, and in the case of the second generation 100/200/5000, quite well built. Still, it's very rare to see them out and about today, and even more rare in the condition of today's diesel: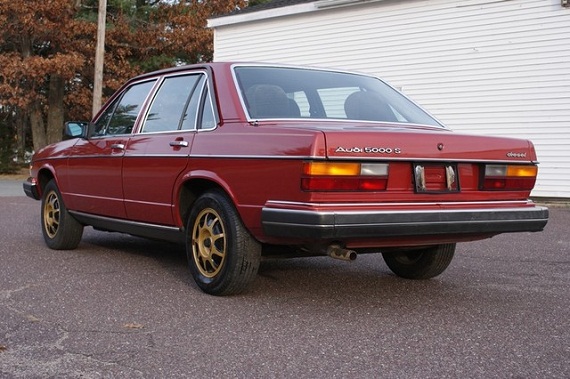 Year: 1980
Model: 5000 Diesel
Engine: 2.0 liter inline-5
Transmission: 5-speed manual
Mileage: 118,609 mi
Price: $9,995 Buy It Now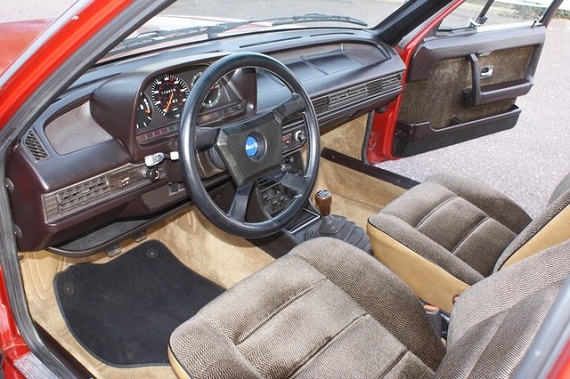 Diesel lover special, 1980 Audi 5000 Diesel !!!!!!!!!!

Belonged to German couple in Oregon, New belts, New Brembo brakes, fluids, filters……………………………look at the pictures, unbelievable condition. ZERO rust. Once in a life time. Starts, Runs, Drive EXCELLENT.
5 Cylinder naturally aspirated diesel, 5 speed manual transmission, interior like brand new. amazing car.
Can come with 20 Day Temporary tag (except for Massachusetts residents), and New Hampshire state inspected if needed!

Title is clean and on hand.

Don't be afraid to pick up the phone if you have any questions.

***LEGAL***

-Winning bidder must contact us within 24 hours after close of auction. A $500.00 dollar deposit is due in hand within 24 hours of auctions end and full and final payment must be received within 7 days of auctions end. If no contact is made you will forfeit the deposit. Deposit is non refundable. Please be careful of what you wish for,,,, you may get it..
-We have great sources for shipping cars and pass the savings directly to the buyer.. Shipping to the seaports in New York and New Jersey is also very easy and reasonable. Shipping to and from Florida is simple and quick since it is such a busy route.
-We reserve the right to cancel bids for excessive negative feedback or wacky offers .
-Please take the time to look over the many pictures and read all of the details..
-The new EBay terms need to include our return policy. It is as follows. We do not take cars back after purchase and that is why we ask that you are sure you want it before you buy it. There will be no returns on any purchases whatsoever. Please look before you leap. Use your brain and do not depend on somebody coming along to bail you out.

-We are a Bonded and Licensed New Hampshire used car dealer. We do our best to describe and photograph the vehicles as accurately as possible. If any question comes up, please pick up the telephone and call me at 781-858-4825 for the answer. Assume nothing. Just call and we will have the answer or be able to get the answer for you.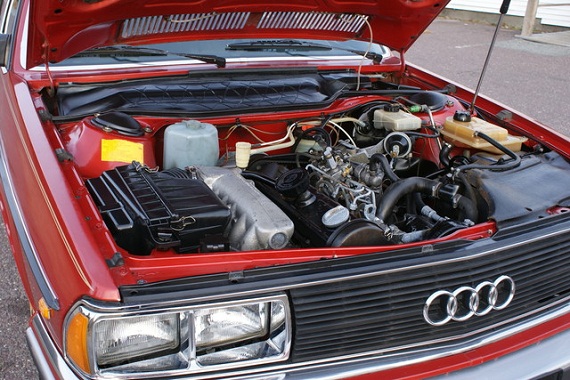 It's close to unbelievable that this car still exists in this condition in New England, but here it is. The paint seems a bit faded on the hood and the wheels aren't the original silver color, but overall this car shows very well. The interior in particular looks amazingly clean and late 70s-chiq. I'm also pretty amazed by the condition of the engine bay, something that's not generally known to be so clean on diesels. Were I to snap this up, about the only changes I'd undertake would be perhaps to make it a bit more "Euro" with some 200 5T pieces like bumpers, headlights, and perhaps a 5-bolt conversion to run some R8s. Otherwise I really think this car is just about perfect. The price may seem high for an older 5000, but as we often say you couldn't buy a bad one and make it this nice for this amount of money. If you really want to stand a bit out from the crowd, here's your ride!
-Carter