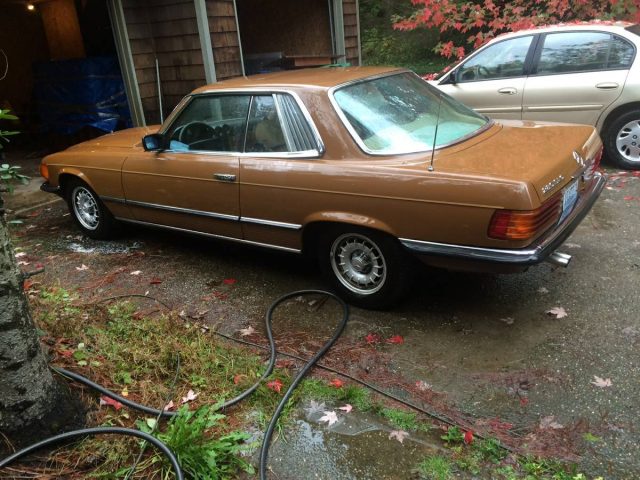 I go back and forth as to whether or not I like the C107. It was just a R107 with a fixed top, 14 more inches added to the wheelbase and some small rear seats. The biggest thing that really turns me off to this car are those window louvers. My eyes are always drawn directly to them and how awkward they look. I understand they needed to differentiate this car enough to sway buyers from the SL and probably couldn't engineer a window regulator to fit in that space with a large piece of glass, but there had to be another design option on the table. Now that it's 2017 and I very rarely even see a C107 in the wild, I'm starting to soften my harsh opinion on them. Today's car, a European market 280SLC in Goldbraun, is certainly helping that cause.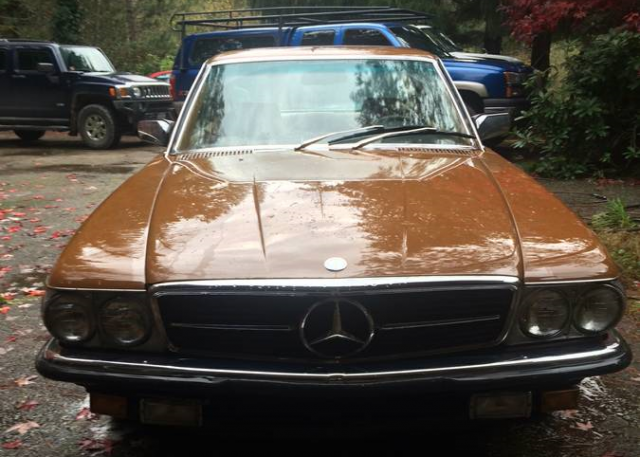 Year: 1980
Model: 280SLC
Engine: 2.8 liter inline-6
Transmission: 4-speed automatic
Mileage: 107,500 mi
Price: $5,500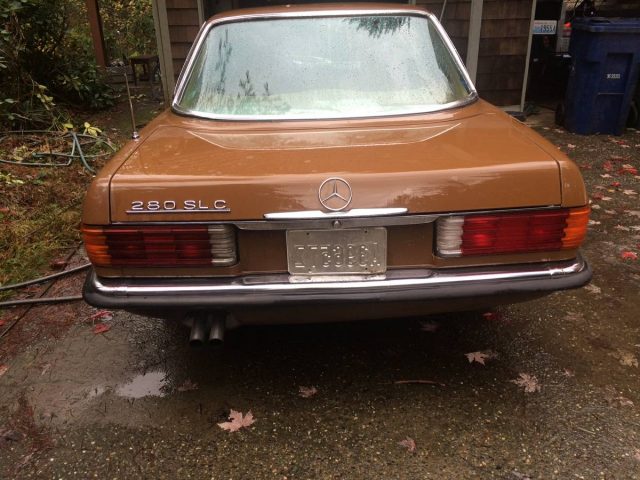 1980 Mercedes 280 SLC (Euro)owners manual in German all original second owner 107,500 miles. Good shape, runs fine, solid car. Was grandma's car and always garaged and maintained. New tires, new transmission, new exhaust, only maintained by Mercedes dealers, no rust. No rust. No rust solid floors and no rust oh and there isn't any rust $5,500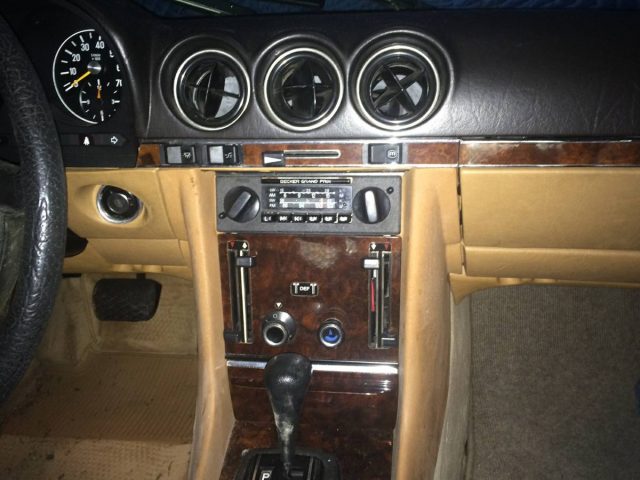 Having been accustom to the standard 450SLC with the giant diving board bumpers and those awful chrome wheel arches, this C107 is a breath of fresh air. The M110 twin-cam engine is no powerhouse with only a 185 horsepower, but it should be adequate for this car. Inside, the plaid cloth interior,  manual climate control and Becker Grand Prix 470 radio are all welcome as what I think is an improvement over what came in the U.S. 450SLC cars. Outside the Goldbraun paint is very rare and look great with clean Bundts and those amazing slim European bumpers.
For $5,500, this is a really good price. If I wasn't on the other side of the country I'd be on my way to check this thing out in person. For the price you can't really go wrong given the seller says this is a two-owner car that was dealer serviced its whole life and doesn't have any rust. This car probably needs the standard $500-1,000 in repairs when you buy it but I still think you'll come out ahead on this car if you pick it up. I'm not suggesting the C107 is or will be any kind of collector car, but this specific car checks all the right boxes for a desirable car.
– Andrew