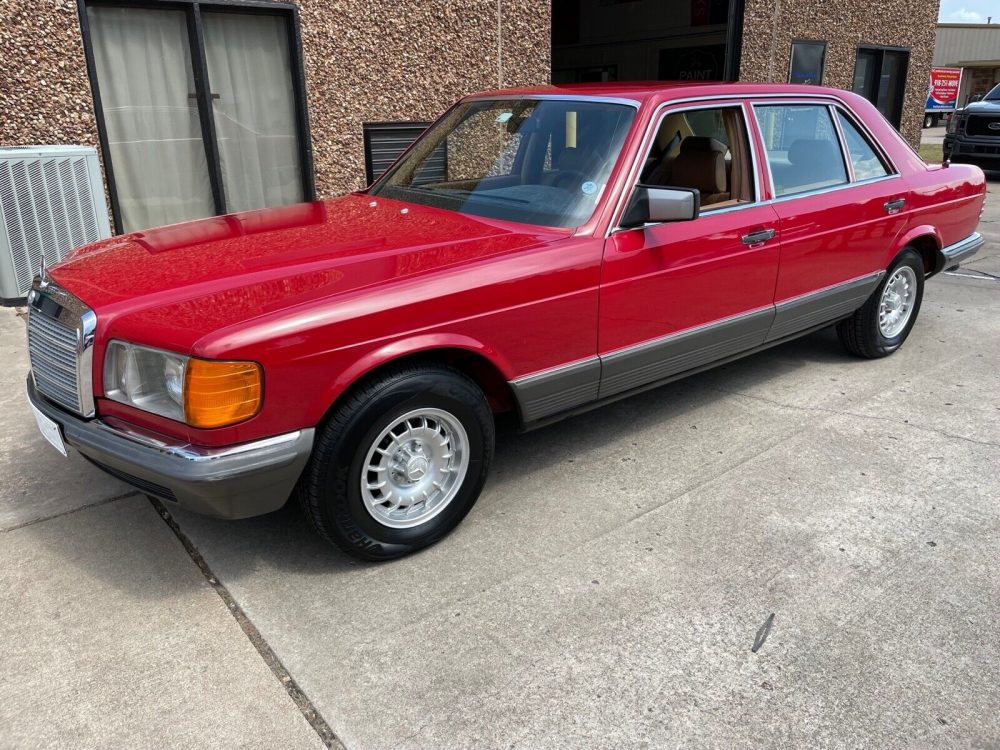 Color is everything on a vintage car for me, and some colors seem to work better than others on certain models. Today's car, a 1980 Mercedes-Benz 500SEL, might be one of those "love it or hate it" examples.
This is a grey-market car that probably was imported when new judging by the door plaque, and it is finished in the very-rare shade of Signal Red. I don't believe this color was ever offered on any US-market W126s because who wants a red S-Class? I know the 1980s were a wild time, but your SL was supposed to be red, not your very serious S-Class. However, now that this car is 40 years old, is it officially cool enough where the color doesn't matter?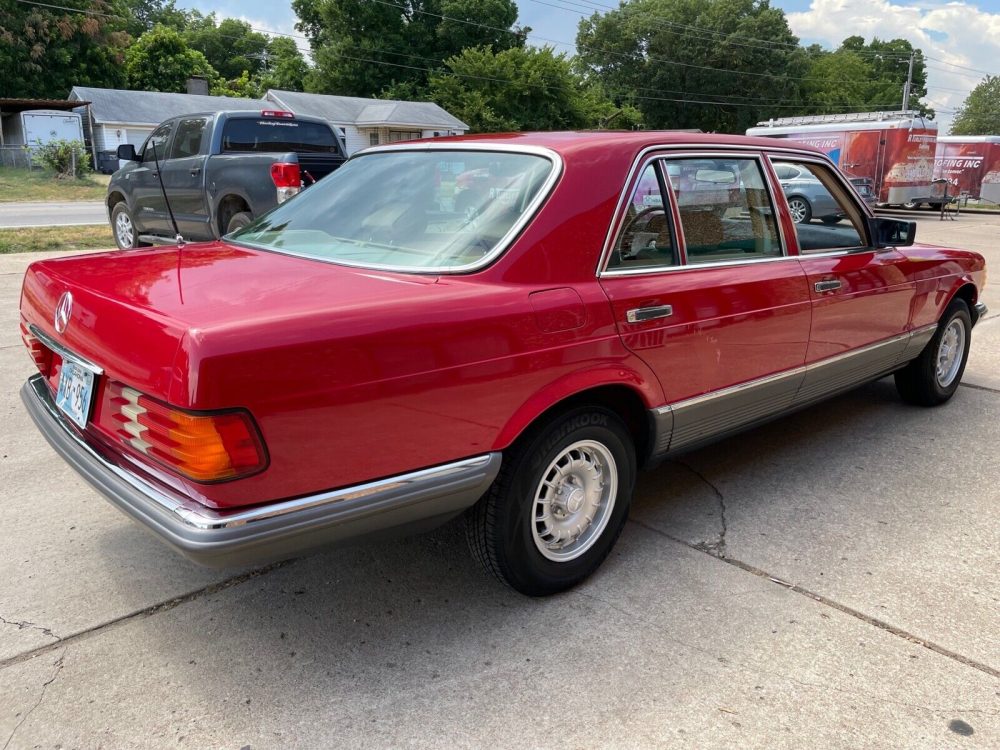 Year: 1980
Model: 500SEL
VIN: WDB1260371A026131
Engine: 5.0 liter V8
Transmission: 4-speed automatic
Mileage: 59,850 mi
Location: Tulsa, Oklahoma
Price: $14,950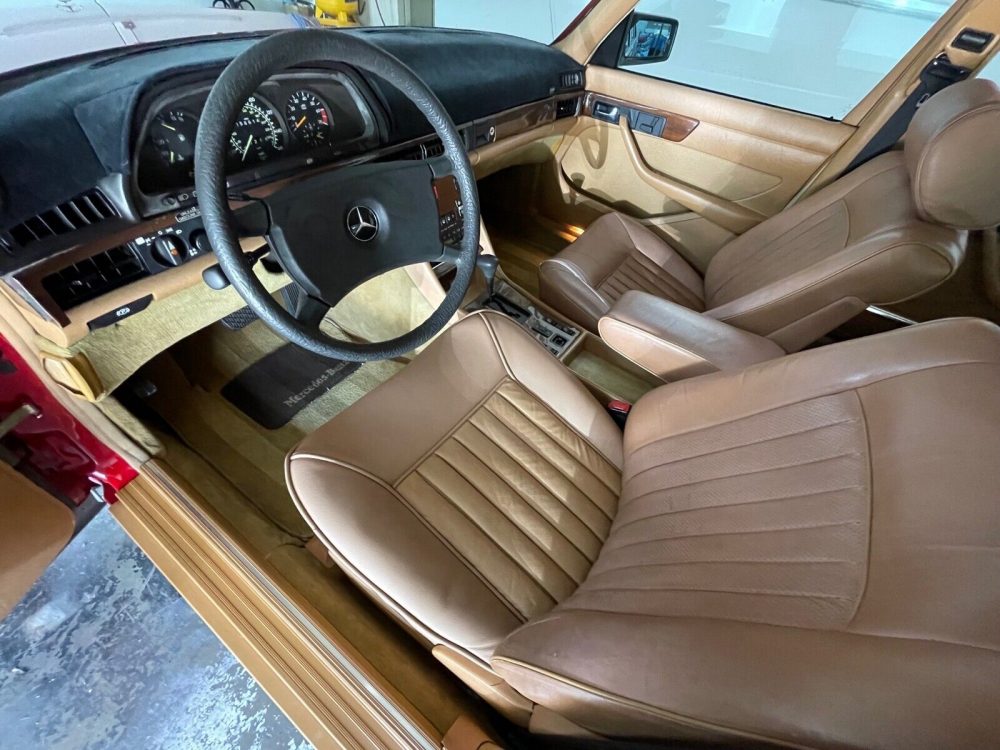 About this vehicle
This 1980 Mercedes-Benz 500SEL is an original. This is offered for sale by the original owner. The vehicle runs great and is mainly used for weekend drives.
Seller's Notes
Please message me with any questions. I'm helping the family of the original owner with this. They are looking for the records file but can't promise it will be found.
Vehicle Details
1984 (not 1980) Mercedes-Benz 500SEL LWB W126 with only 59K miles. 5.0L V8. One family owned since new. Grey Market Euro car with small bumpers and less restricted motor imported by European Imports. Runs and drives great but has been sitting for a few years so a major service and tune up is advised before any long distance driving. Everything appears to work except the turn signals (relay?). A/C works but doesn't blow cold.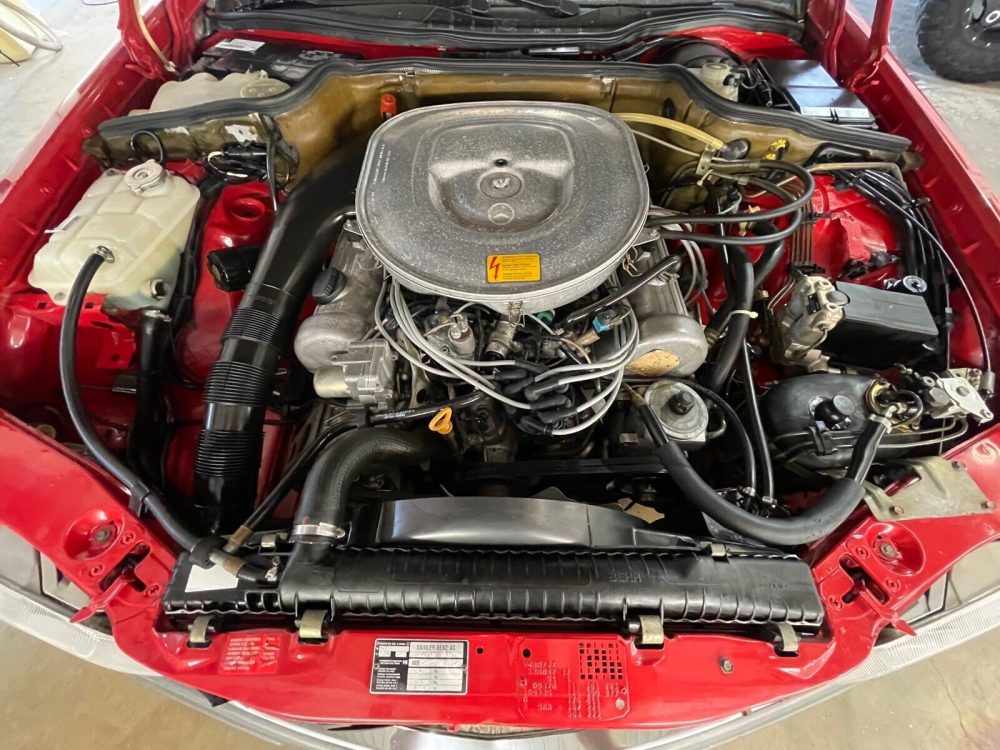 Like I mentioned, a factory W126 in Signal Red is a rare bird. I'm 100% certain this was a factory color and I backed that up by looking at old brochures, but I don't think the US market was blessed with this color. If there were, there can't be many out there because I've never seen one in all my years. One thing to note here is the headlights were changed to the US-market units, but the slimmer European bumpers remain.
The asking price of $15,000 seems reasonable, but this one does seem a little worn inside. A handful of cracked wood and I'm afraid to look is what is hiding under that dashboard cover. The 50,000-mile odometer really can't be trusted all that much so that is a non-factor to me, so I suppose this all comes down to you wanting a red S-Class or not. Personally, it's probably not for me. However, there is undoubtedly someone out there waiting for this one.
– Andrew