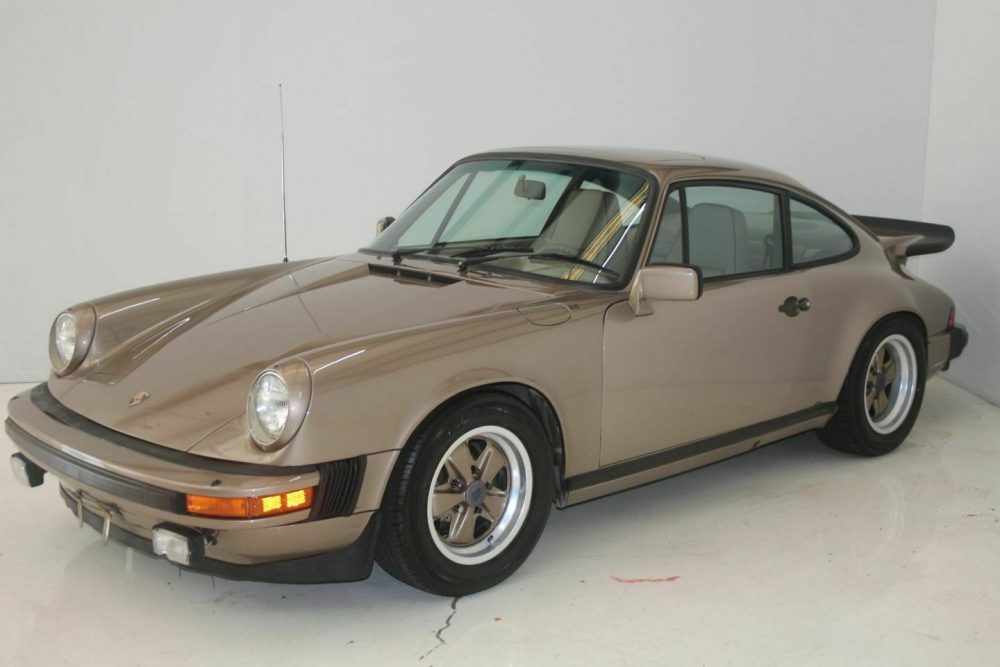 Way back in 1980, Porsche decided to cook up a little special edition model for its wildly popular 911SC. It was pitched as an edition to honor the Porsche Motorsports team working in Weissach and I suppose it was an honor well deserved seeing as Porsche dominated nearly every racing series they enter in the 1970s. It was named the "Weissach" and just 468 units were produced. Half were painted Metallic Black, the other half in Platinum Metallic. Other special touches were a flexible lip on the front air dam, whale tail rear spoiler, Bilstein shocks, color-matched Fuchs wheels, and Doric Grey leather upholstery with burgundy accents. MSRP came in at around $32,000, which wasn't a premium at all compared to the standard 911SC.
Today, we have one of those examples up for sale in Texas finished in Platinum Metallic with an impressive 106,000 miles on the odometer. Worth the buy if you are looking for a driver?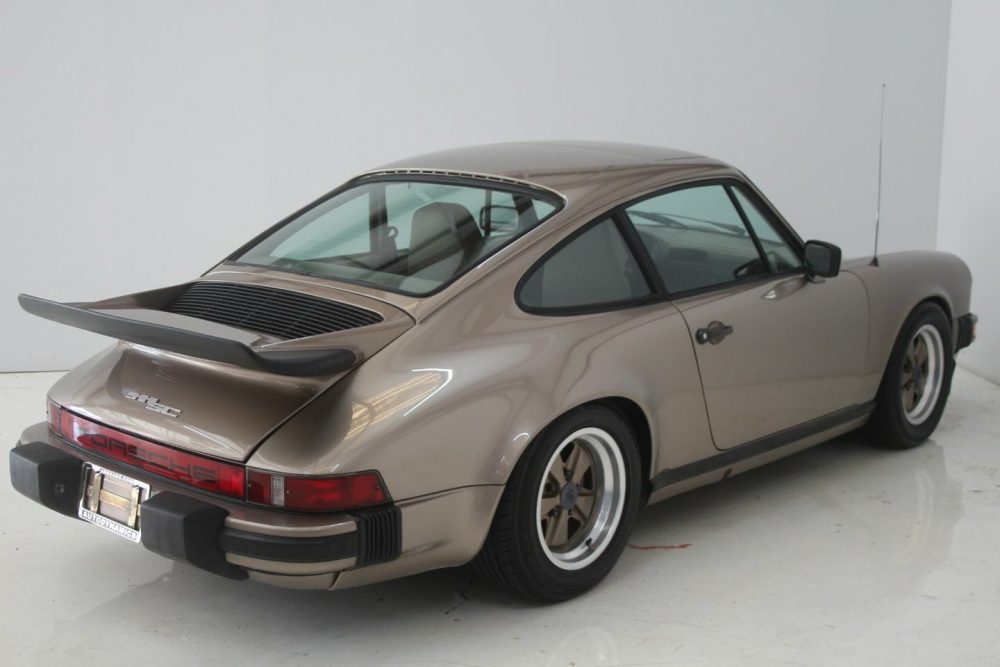 Year: 1980
Model: 911SC Weissach
VIN: 91A0143875
Engine: 3.0 liter flat-6
Transmission: 5-speed manual
Mileage: 106,137 mi
Location: Houston, Texas
Price: $64,899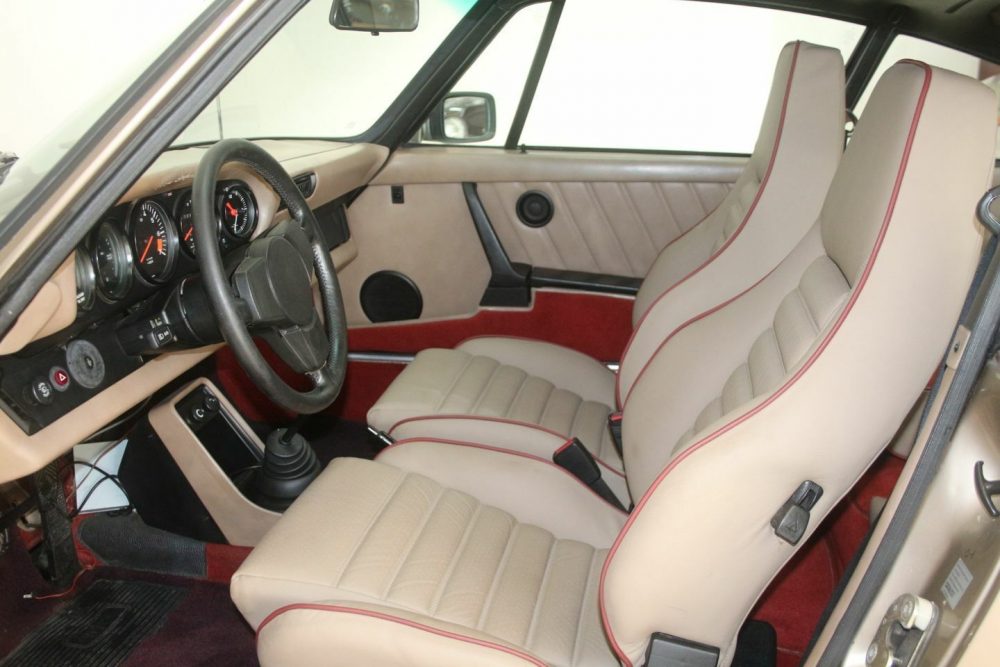 Thank you for your interest in purchasing your vehicle from Autodynamics, Inc. We are eager to provide you with exceptional customer service while helping you find the car of your dreams. We are located at 5723 Star Lane, Houston, TX 77057.Please call us at 713-952-7907 with any questions.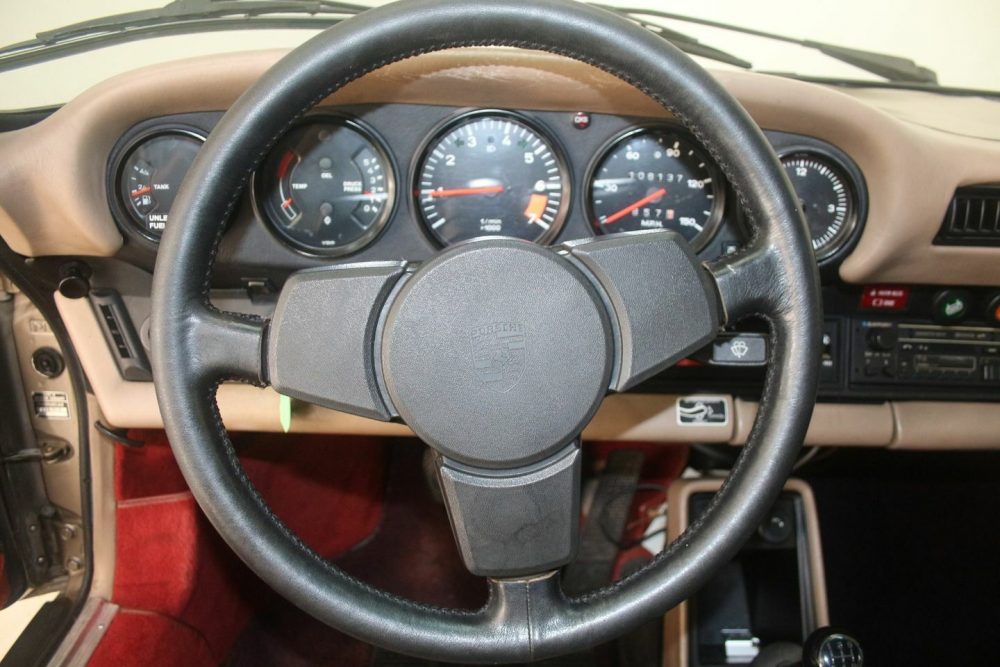 Sadly, not much info from the dealer on this. In fact, none at all. Taking a quick look at it shows it is a little chewed up on the front fascia with a broken fog light and pieces missing from the spoiler, but other than that it seems okay. Those fabulous sport seats were reupholstered at some point given how fresh they look but there is some mystery wiring going on behind that center console that I don't like the looks of.
This one is priced pretty strong at $65,000, which is high considering the mileage and damage. These really don't carry a premium over the other 911SC examples for whatever reason, but I'm guessing the unattractive color combos have something to do with that. If you are really in love with these you can probably wait for a better deal, but keep your eyes peeled because only a handful a year seem to come up for sale.
– Andrew