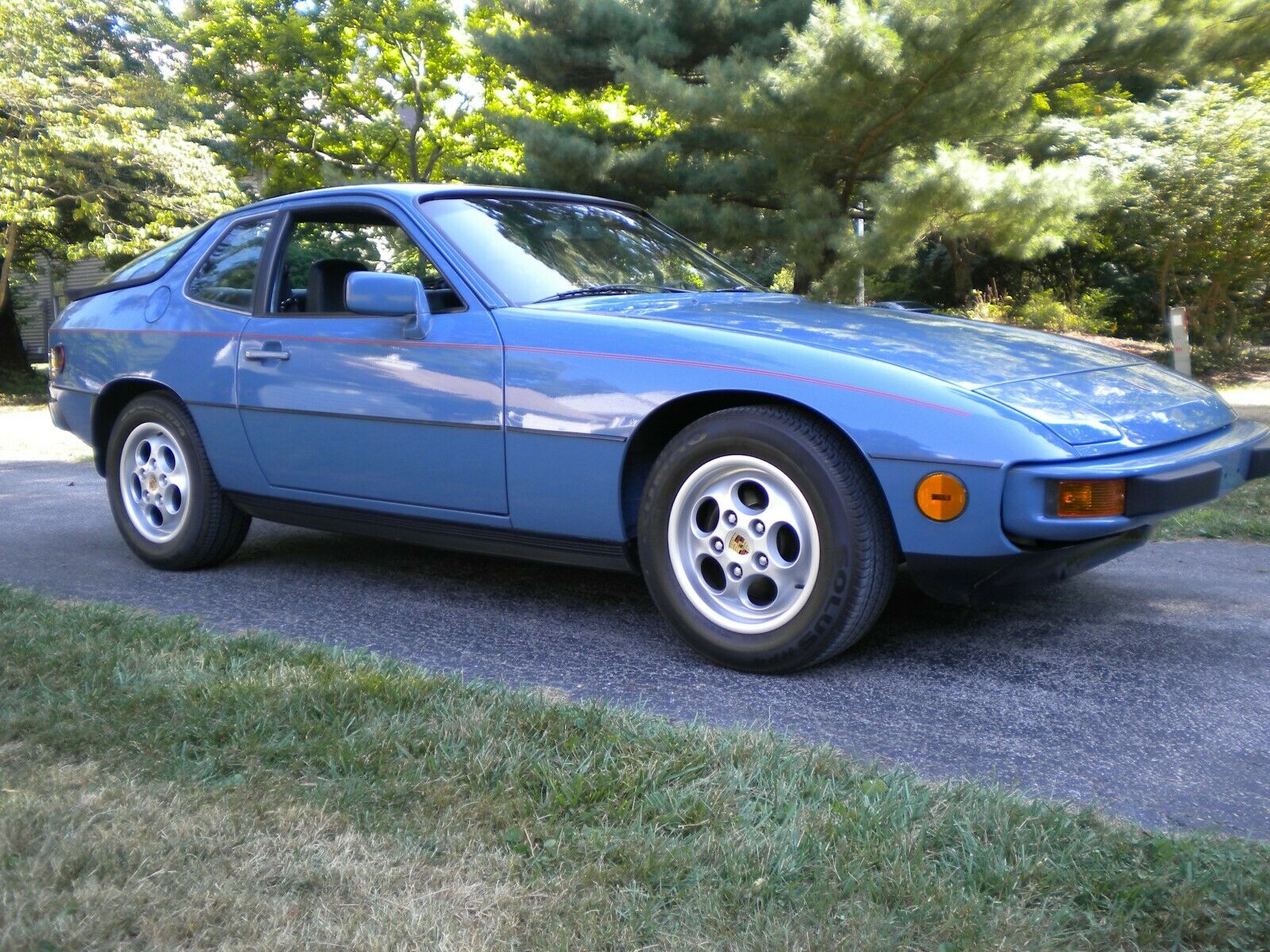 Update 10/23/19: This cool 924 sold for a surprising $8,100.
Update 12/4/19: This car has been listed again for sale at $14,900 by the new dealer.
Early Porsche 924 models are one of the most interesting paradoxes in the Stuttgart world. They were the entry model into the fabled badge and, as a result, generally disregarded by those who love the classic 911. For front-engine cars, the mighty V8 grand tourer 928 thoroughly outshines what was admittedly originally intended to be the car for Volkswagen that became the Scirocco. The engine in the early models is an Audi 2.0 8V inline-4 found in the 100 and rated at 110 horsepower – hardly a headline grabber.
But then there's the other side of the 924; many were owned by enthusiasts who likely didn't have deep enough pockets for the more illustrious models. Though they were short on money they lacked nothing in passion, and today it's still possible to find very clean examples of the early 924 for sale. And because Porsche tried hard to offer many special incentives to jump into Porsche ownership, there are a plethora of early special editions to choose from. But those were almost entirely appearance packages; smart money looks for the later upgraded examples as Porsche threw the parts catalog at the 924 on its way out: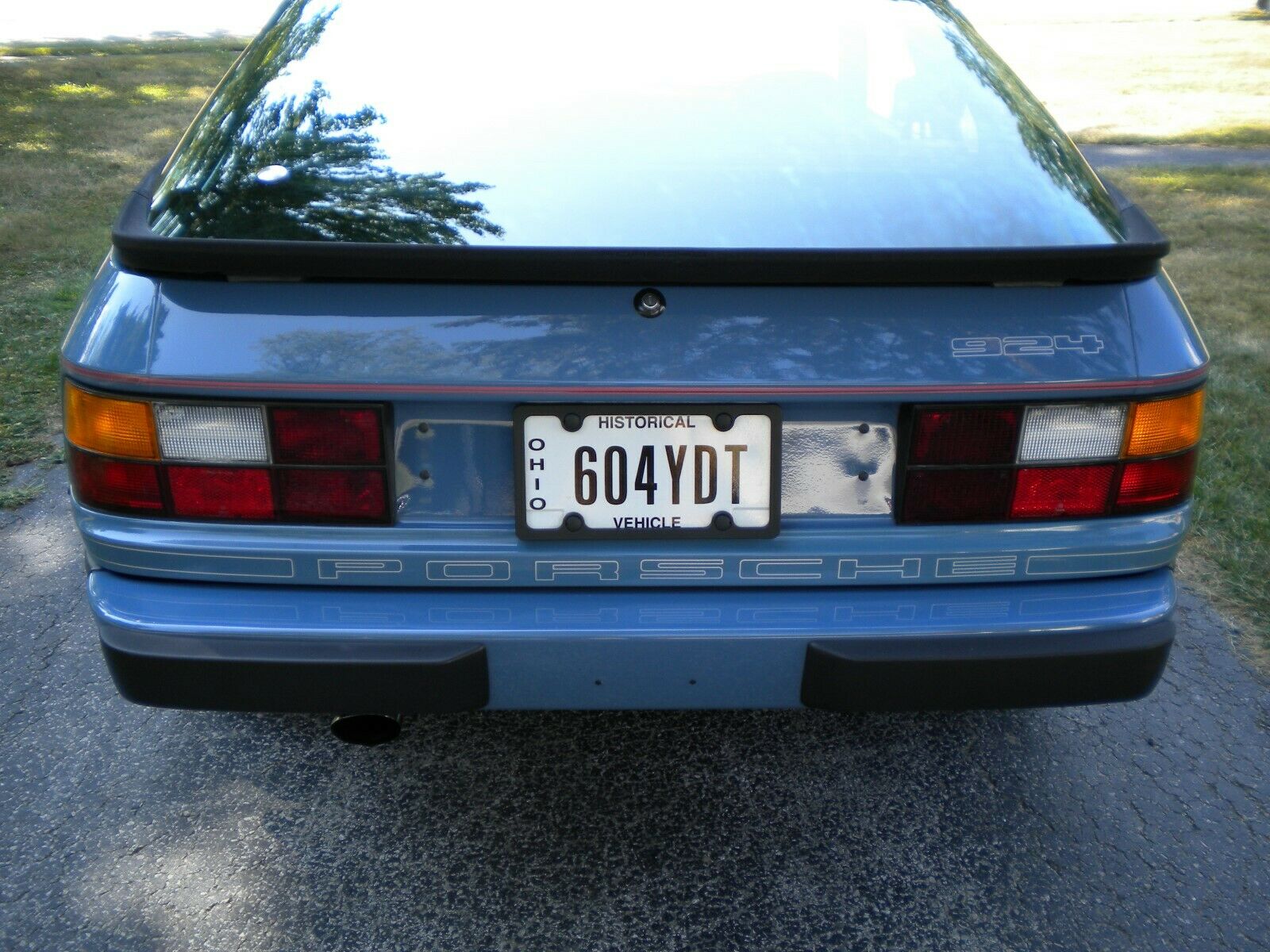 Year: 1980
Model: 924
VIN: 924A0433231
Engine: 2.0 liter inline-4
Transmission: 5-speed manual
Mileage: 35,118 mi
Location: Rossford, Ohio
Price: Reserve Auction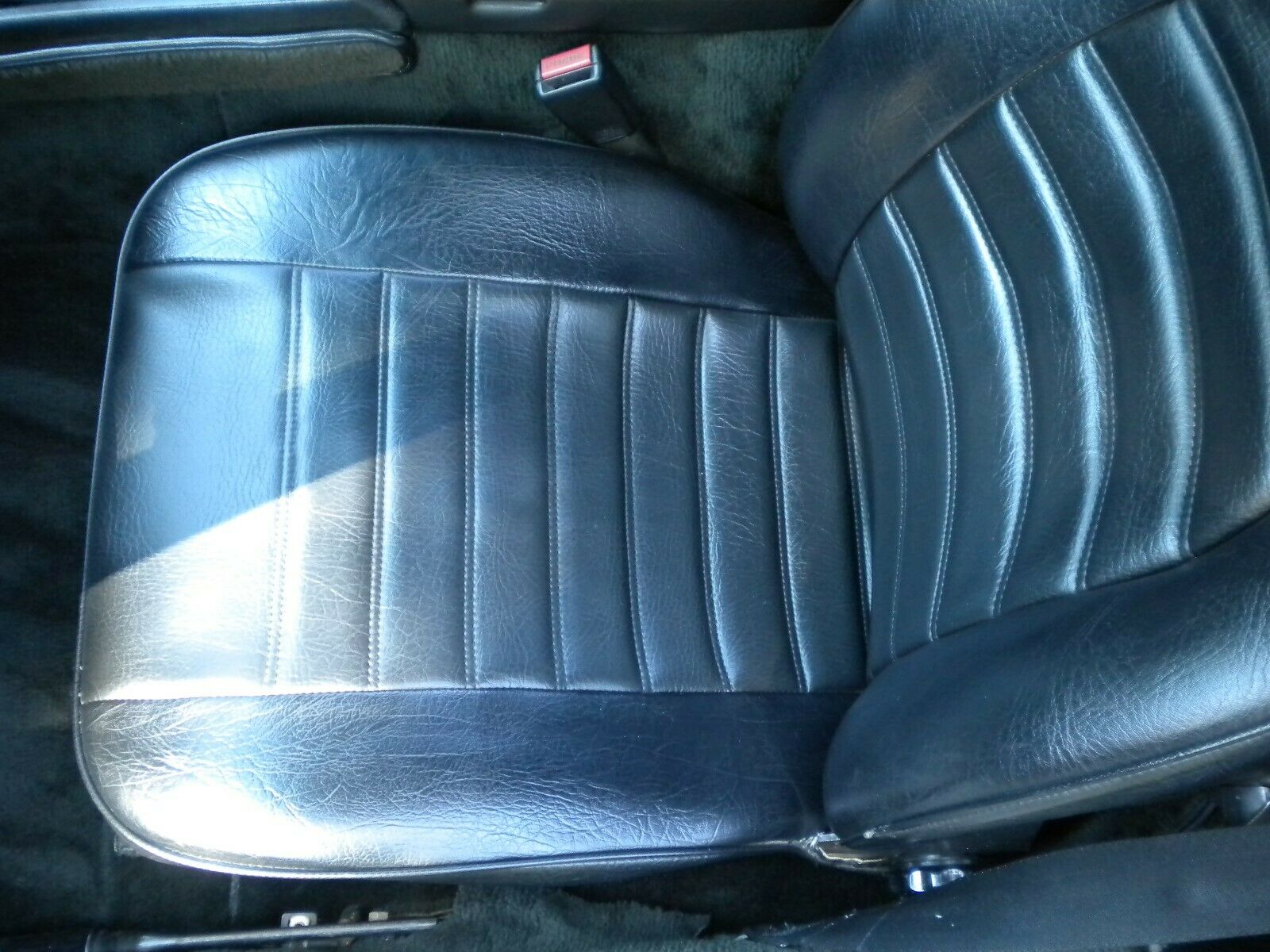 This 1980 Porsche 924 shows just 35,118 miles. I purchased this Porsche in early May 2008 with 25,680 miles, from the second owner. The car is finished in Mauritius blue over a black interior. Power is the very dependable AUDI-based naturally aspirated 2.0 2 Liter LT in-line four, paired with an optional dog-leg rear mounted 5 speed manual trans-axle.

This beauty is almost bone stock; the following services have been performed. Upon purchase, I had the fuel tank professionally cleaned and sealed with a Redcoat product. Every three years, the timing belts were replaced, valves adjusted, anti-freeze, brake fluid, spark plugs and fuel filter were replaced (my 3 year rule). The car was only driven about 1,000 miles / year, so every year, I replaced the oil, oil filter and air filter. Also, replaced hatch lift struts.

The wheels are 15" phone dials – powder coated – (with the optional 5 bolt lug pattern) wrapped in Kumho tires (about 2,000 miles on the tires). Front and rear struts and shocks installed, followed by a front-end alignment.

Not a spot of rust or rot on this car; never driven in winter (never seen salt or snow). The only portion of the car that was ever painted, was to repaint the hood section to repair a blemish the size of a half dollar (previous owner spilled something on the hood which damaged the paint, but the hood was not dented or scratched).

As shown in the photos, the dash has minor cracks and there is one wear spot on the driver seat bolster (upper left side of seat back). The air conditioning system was serviced last year and blows "cold". Everything on the car works as it should (even the back hatch compartment side dome light). Washer jets and rear defrost work properly.

The interior is un-modified and stock except for the radio. I was told the floor mats were purchased at the dealer.

This car is exceptional:

1. Super clean, unmolested and original.

2. Very unique original color (Mauritius blue); I've never seen this color at any Porsche event or on the internet –

I was told that VW painted the Beatle this color in 1980.

3. low miles – pampered car.

Extremely nice Porsche 924's are becoming a rare and sought-after car. This is the best looking 924 I've ever seen.

Thank you for looking and happy bidding!

On Aug-18-19 at 20:56:58 PDT, seller added the following information:

I have additional photos… the dash has a few small cracks… Also, the car has had a new timing belt, alternator belt and air conditioning belt.

On Oct-13-19 at 18:40:40 PDT, seller added the following information:

Bidders, the color code to my car is LA5D. Color name is: Monaco Blue. Thank you bidder for correcting my mistake. Happy bidding.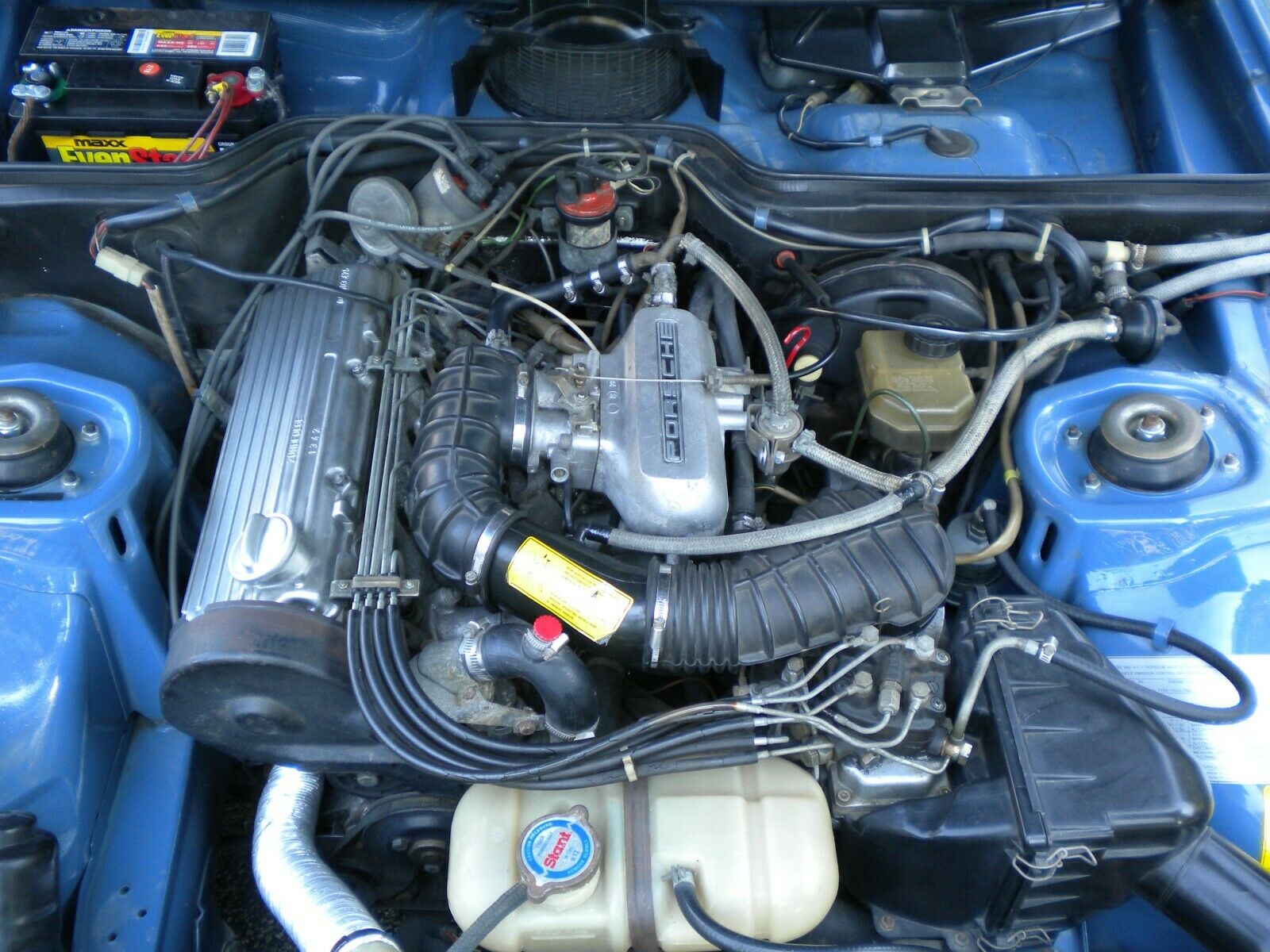 I have to agree with the seller's assessment of this car; it's one of the best looking early 924s I've seen. Monaco Blue (LA5D) is very, very rare and one of the prettier colors in the Porsche catalog from that period. In fact, I'm a bit surprised it hasn't made a comeback in Paint-to-Sample 911 GT3 Tourings yet! On top of that, this car also has many of the hallmarks of the M471 package; 5-bolt wheels and upgraded brakes, rear mud flaps and rear spoiler along with a leather gaiter. However, it's hard to confirm the M471 package without a closer look at the build sticker and option codes. One thing of note – the three-spoke steering wheel – is missing and without inspection we can't see if the upgraded suspension and sway bars are there, either. The seller claims a dogleg Euro transmission, but this car has the conventional H-pattern showing on the 5-speed knob which is in keeping with the 1980 upgrades to the transmission.
But even if it's not a M471, this is a well-equipped example that is in shockingly clean condition and reportedly everything – including the air conditioning – works. It's really hard to find fault other than I think I'd prefer the look of the original ATS mesh wheels for posterity's sake. While the auction has a reserve, we learn from another site that the seller is looking for $7,000. Bidding is just shy of $5,300 at time of writing so we may see this one clear reserve. Frankly, you can't get a much prettier and better condition Porsche for any less.
-Carter