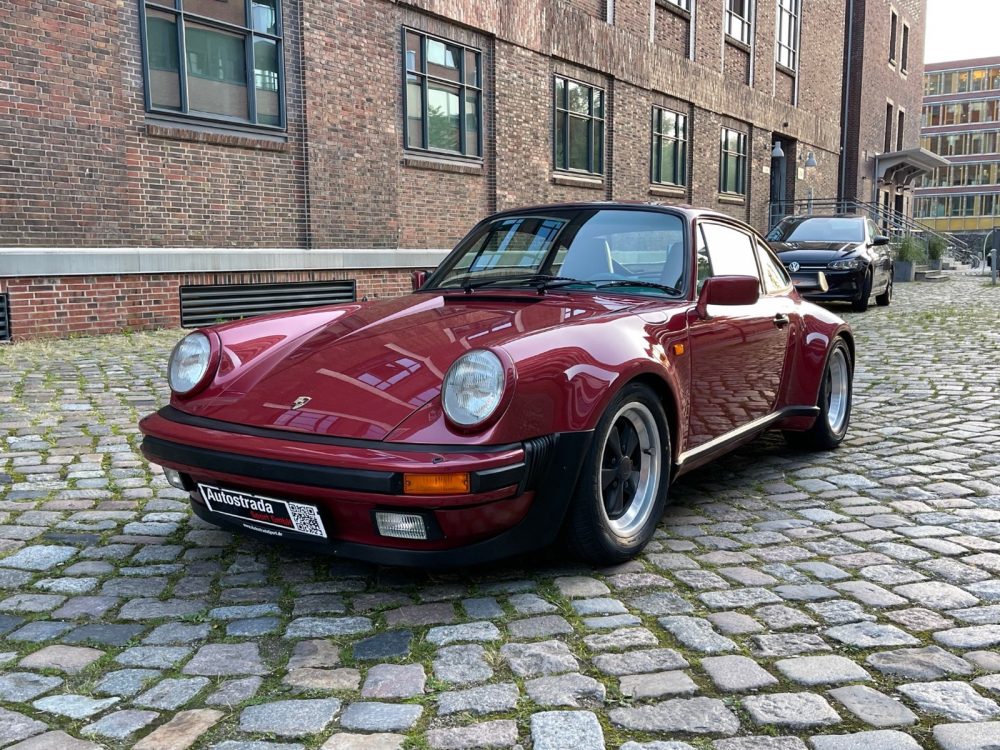 The Sonderwunsch (Special Wishes) department at Porsche was always a place where the normally very serious Germans left their hair down and get a little crazy. Sometimes it's just the small touches that make all the difference, and sometimes they go completely off the deep probably because someone paid them enough money to do so. Today is one of those cars.
This 1980 Porsche 930 Turbo has a wonderful paint-to-sample finish on it of Wine Red Metallic. That by itself would be an impressive note and surely a strong selling point for this car alone. However, the interior in this car would make any 1980s fan scream for joy and those who are traditionalists scream in pain. It is that crazy. But you don't have to take my word for it; just check it out: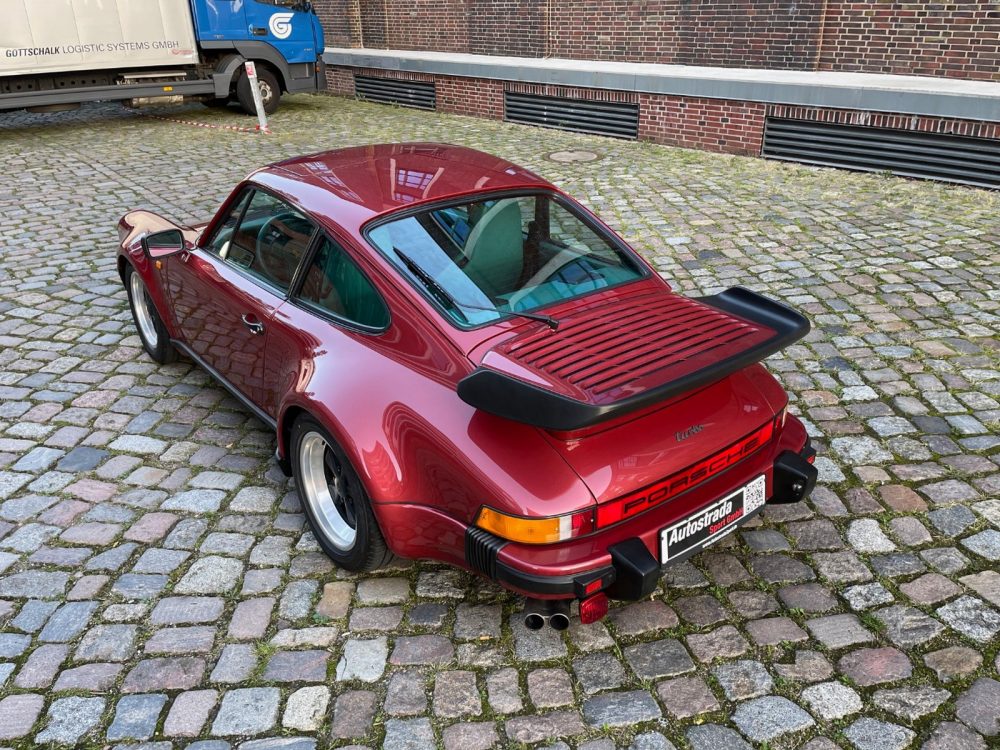 Year: 1980
Model: 930 Turbo
VIN: N/A
Engine: 3.3 liter twin-turbocharged flat-6
Transmission: 4-speed manual
Mileage: 26,917 km (16,725 mi)
Location: Hamburg, Germany
Price: €169,930 ($178,222)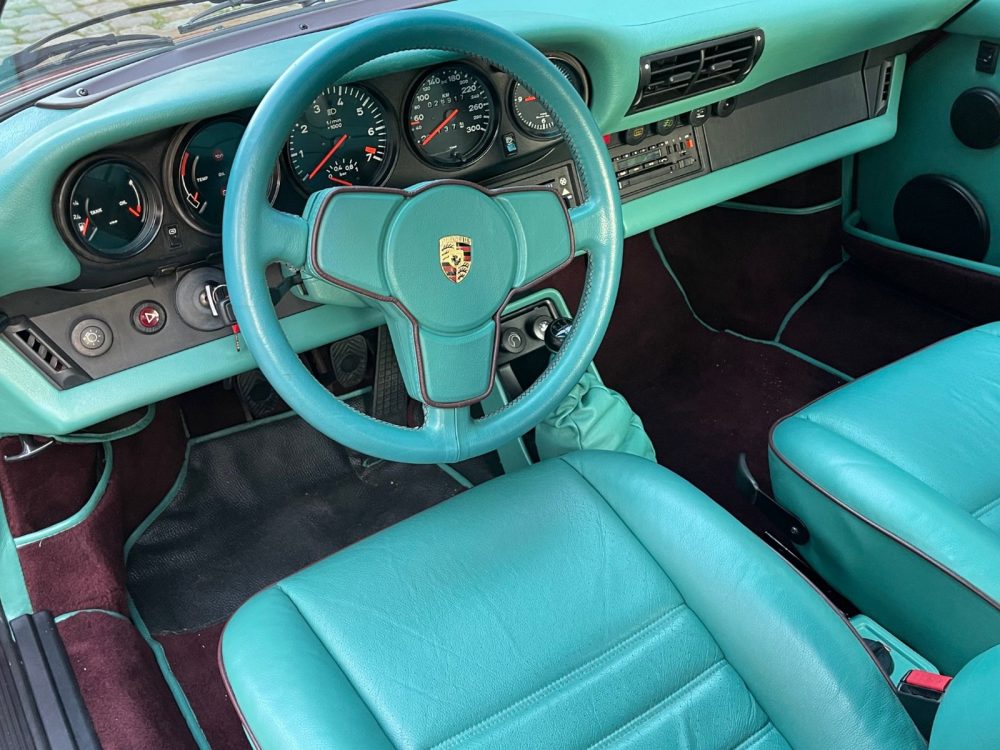 Exclusive rarity with very few kilometers. Perfect for collectors.

This Porsche 930 offered by us, which was manufactured in the factory interior of Porsche Exclusive Manufaktur, is an absolute rarity, with only 26,000km mileage.
The offered 930 comes from Austria and is in the original condition when it was built in 1980. The vehicle is first hand.

A small excerpt from the list of special equipment that this Porsche 930 has from the factory:
Electric exterior mirrors including mirror heating
sunroof
air conditioning
sports seats
differential lock
Original matching numbers vehicle
A vehicle with this low mileage and in this condition is unparalleled.

New major maintenance at Porsche Hamburg September 2021

The car called 911 Turbo 3.3 had an output of 221 kW (300 hp) at a speed of 5500 rpm. This was achieved by increasing the displacement from 3.0 to 3.3 liters, increasing the compression ratio of the six-cylinder boxer engine to 7:1 and also using an intercooler. The intercooler used for the first time in a production vehicle meant that more air mass reached the cylinders with the same compression through the turbocharger, because the specific volume decreases during cooling ("the air contracts"). At the same time, compression can also be higher because of the lower temperature, because the tendency to knock increases with the temperature of the compressed gas. Only this improved internal cooling allowed an increase in compression. The new 930 continued to have a four-speed manual gearbox,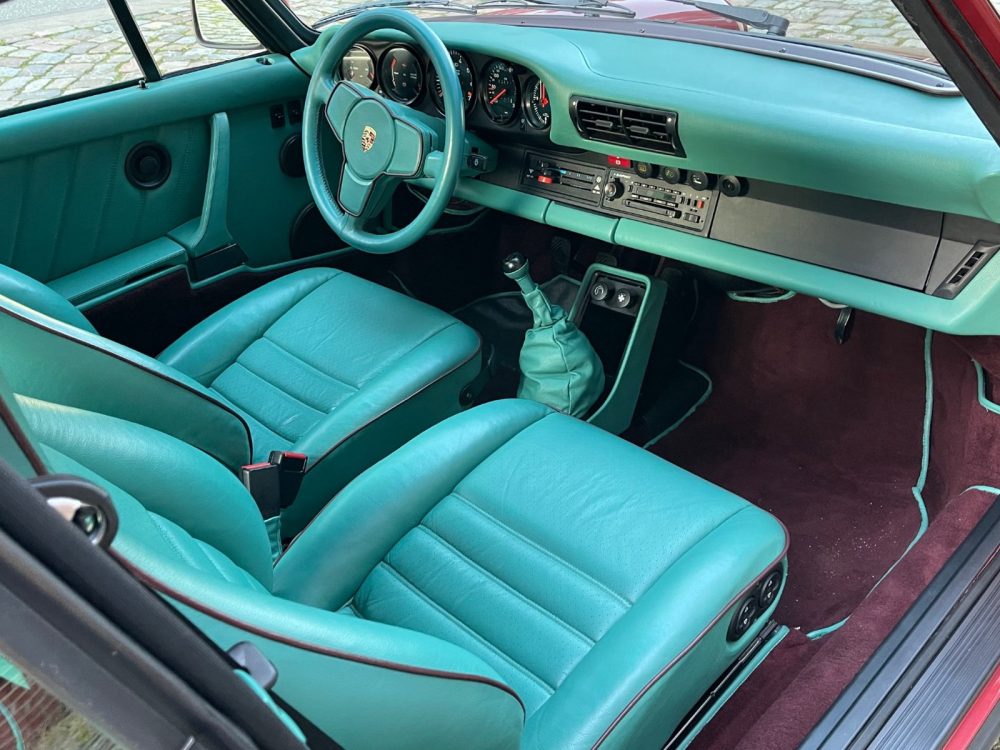 I told you! I wasn't prepared for a wave of turquoise with burgundy trim and carpeting. I can not imagine who decided to go this route or the amount of money they changed that person to dye all that leather this color. Porsche didn't go half effort either as they even went with the burgundy trim on the steering wheel pad and put matching turquoise trim on the carpets. Personally, I love it for the absurdness of it all and the fact that this survived over 42 years later. I'm sure that had a lot to do with having just 17,000 miles, but that is no guarantee.
The price of nearly $180,000 doesn't seem all that bad for a 930 Turbo with 17,000 miles. However, does the interior add or subtract value? For some, it is an addition because it is surely 1-of-1 and rareness sells. For others, this is a terrible combination and you would never spend that kind of money on this color combo. Where do you fall?
– Andrew