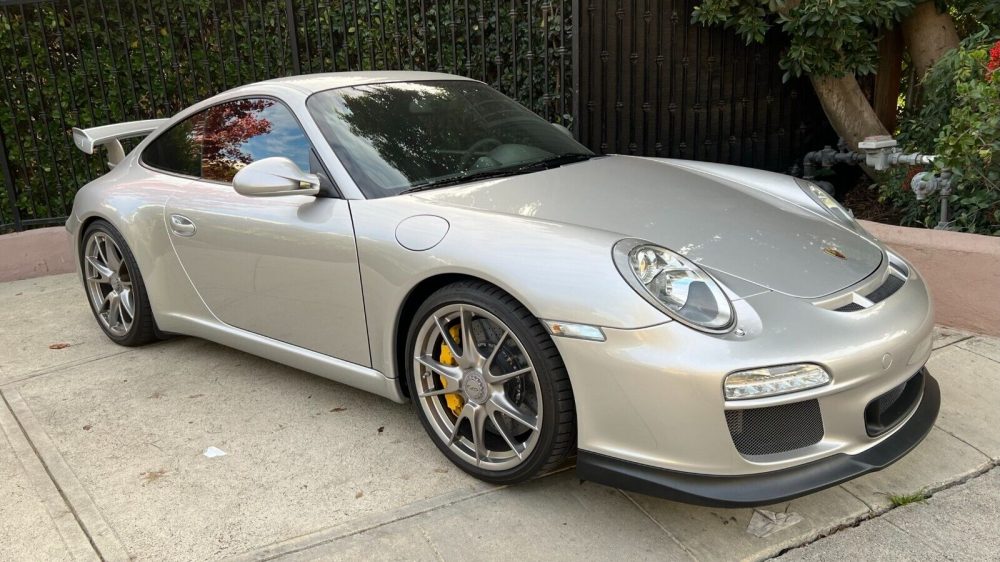 When Porsche refreshed the 997, they made sure to remind us all that the GT3 is still very much a track-focus car and was set up as such. We saw much stiffer suspension added, as well as a switch to center-lock wheels to save weight. A cool party trick, but extremely frustrating for the weekend warriors that actually track their GT3s. You did get an increase of 20 horsepower and 17 lb-ft of torque thanks to hotter cams with greater valve lift and the addition of variable valve timing to the exhaust cams. If you sprung for the extremely expensive carbon-ceramic brakes, that shaves 44 pounds from the braking system. High entry costs didn't stop a lot of people from racking up miles in these cars and we have a perfect example of that with this 2010 for sale in California.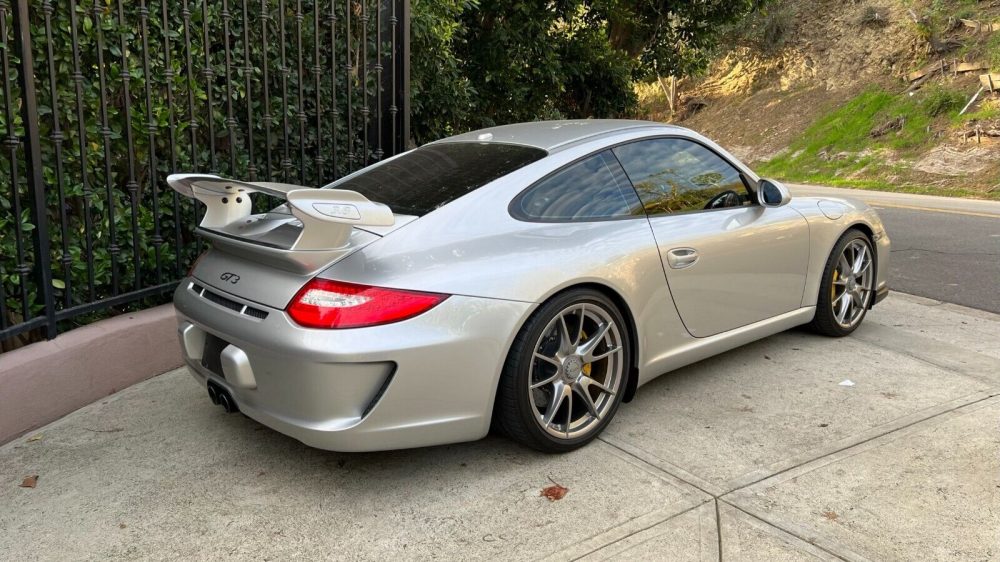 Year: 2010
Model: 911 GT3
VIN: WP0AC2A94AS783592
Engine: 3.8 liter flat-6
Transmission: 6-speed manual
Mileage: 51,778 mi
Location: Sherman Oaks, California
Price: $165,000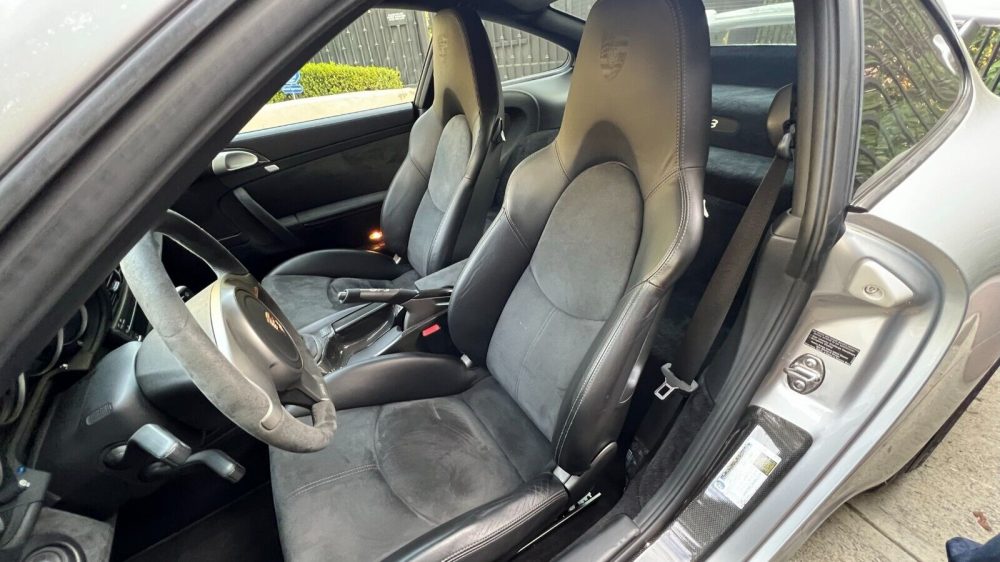 Selling my 2010 Porsche GT3. Title in hand. Cash or wires only. No Checks, no financing.

2010 Porsche GT3 997.2
6 Speed Manual
51,778 Miles
RECENT $7k service at Porsche dealer.
No accident or paint work.
Clean CarFax.
No Stories.

Prod Month: 2010-01-01
VIN: WP0AC2A94AS783592
Price: $147,525.00
Exterior: Arctic Silver Metallic
Interior: Black Full Leather
Warranty Start: March 13, 2010
BASE 911 GT3
140 Dynamic Engine Mounts
342 Heated Front Seats
450 Ceramic Composite Brakes-PCCB
474 Front Axle Lifting System
490 Sound Package Plus
619 Bluetooth Phone Interface
640 Sport Chrono Package Plus
686 XM Radio
78 Black Full Leather
810 Floor Mats in Interior Color
870 Universal audio interface
CYW Sun Visors in Alcantara
EZA Interior Package Carbon
EZB Carbon Package Switch Panel
P01 Adaptive Sport Seats
P23 PCM 3.0 w/ Extended Navigation
X1 Arctic Silver Metallic
XES Prep for Illum Door Sill Guard
XMJ Rear Center Console – Carbon
XSC Porsche Crest in Headrest
XXD Door Entry Guards Carbon Illum
XXZ Foot Rest Aluminum
PDF Window Sticker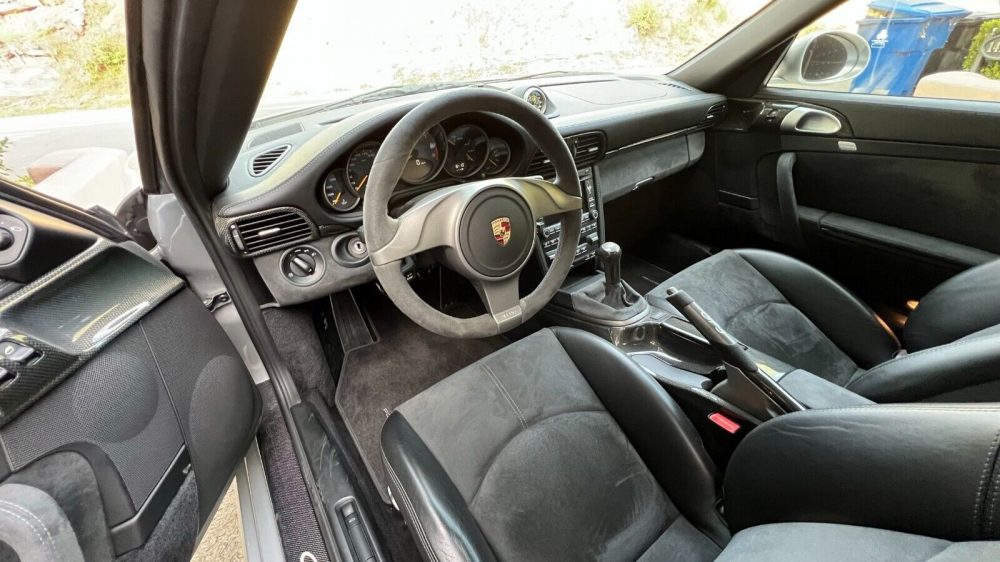 Nearly 52,000 miles in one of these is no small feat. This one looks to be a California car from new so that explains a little of it, but that is a lot of stiff miles. As far as options car, this one is pretty heavy with the aforementioned carbon-ceramic brakes, a front-axle lift system, dynamic engine mounts, Sport Chrono, a bunch of carbon-fiber trim, and some other goodies. The sticker price came in at just under $148,000 back in 2010, and now some 12 years later, you can guess what the asking price is.
To me, a $165,000 seems a tad bit high given the mileage. Even more so given we saw a 11,000-mile car sell for $170,000 a few weeks ago. Just like the GT3 RS from last week, the supply on these is very small so it is really hard to shop around. It is more of a process of waiting to see what pops up. I think if you have time to wait, a better deal might be out there.
– Andrew