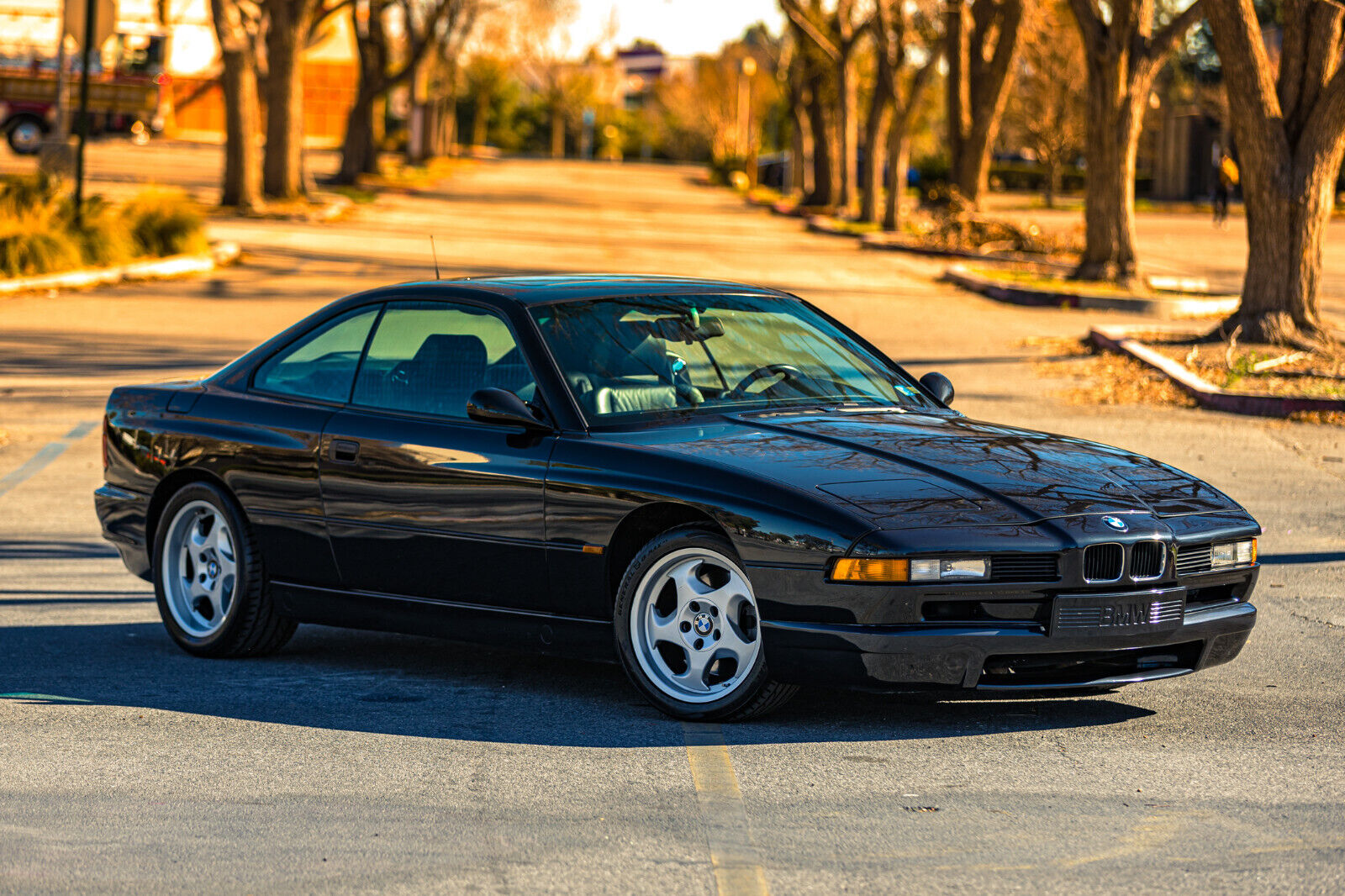 With Goodwood celebrating 50 years of BMW's M division, it seems fitting to check out one of the cars that has the closest ties to the division – but isn't actually an M. I came of driving age during the reign of the E31, and I still remember magazines taunting that the M8 would soon be with us. Of course, it never came – at least, not until today. But we still did get an E31 breathed upon by the Motorsports division in the spectacular 850CSi. Like most Ms, the heart of the CSi was a special "S" motor. In this case, BMW Motorsport GmbH took the M70 and beefed it up seriously. Bored out to 5.6 liters and with compression bumped up and revised electronic programing, the resulting S70 took BMW's V12 from 296 horsepower to 372 with 420 lb.ft of torque. But there were a host of other changes; offered only with a manual 6-speed gearbox, the CSi also got a quicker steering rack, Euro M5 brakes, shorter and stiffer springs, and M System II "Throwing Star" 17″ staggered wheels. A new body kit made the elegant E31 look much more menacing, too. Europeans even had the option of 18″ M Parallels and, amazingly, 4-wheel steering.
In 1994, this car cost almost $110,000. Today that's nothing, as you can spec a special-order M3 up to that amount. But back then? That was nearly the price of three M3s. These super coupes have never really come down in price, as with the contemporary 928GTS, they have maintained an aura of unobtainium and sacredness to a generation of motoring enthusiasts. Just 225 made it to the U.S., and this one is extra-mean looking in all black: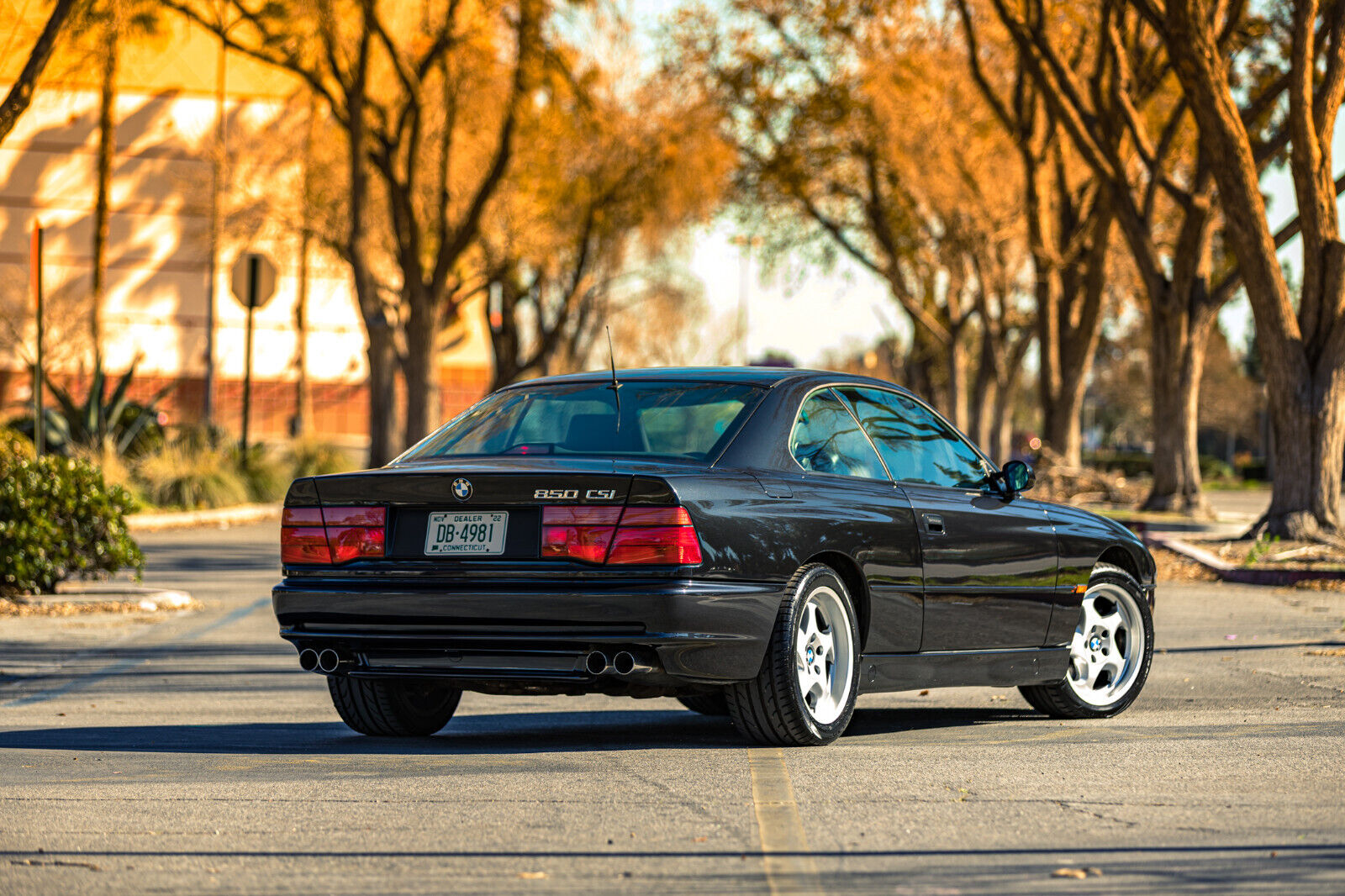 Year: 1995
Model: 850CSi
VIN: WBSEG9324SCD00169
Engine: 5.6 liter V12
Transmission: 6-speed manual
Mileage: 58,700 mi (TMU)
Location: Encino, California
Price: Reserve Auction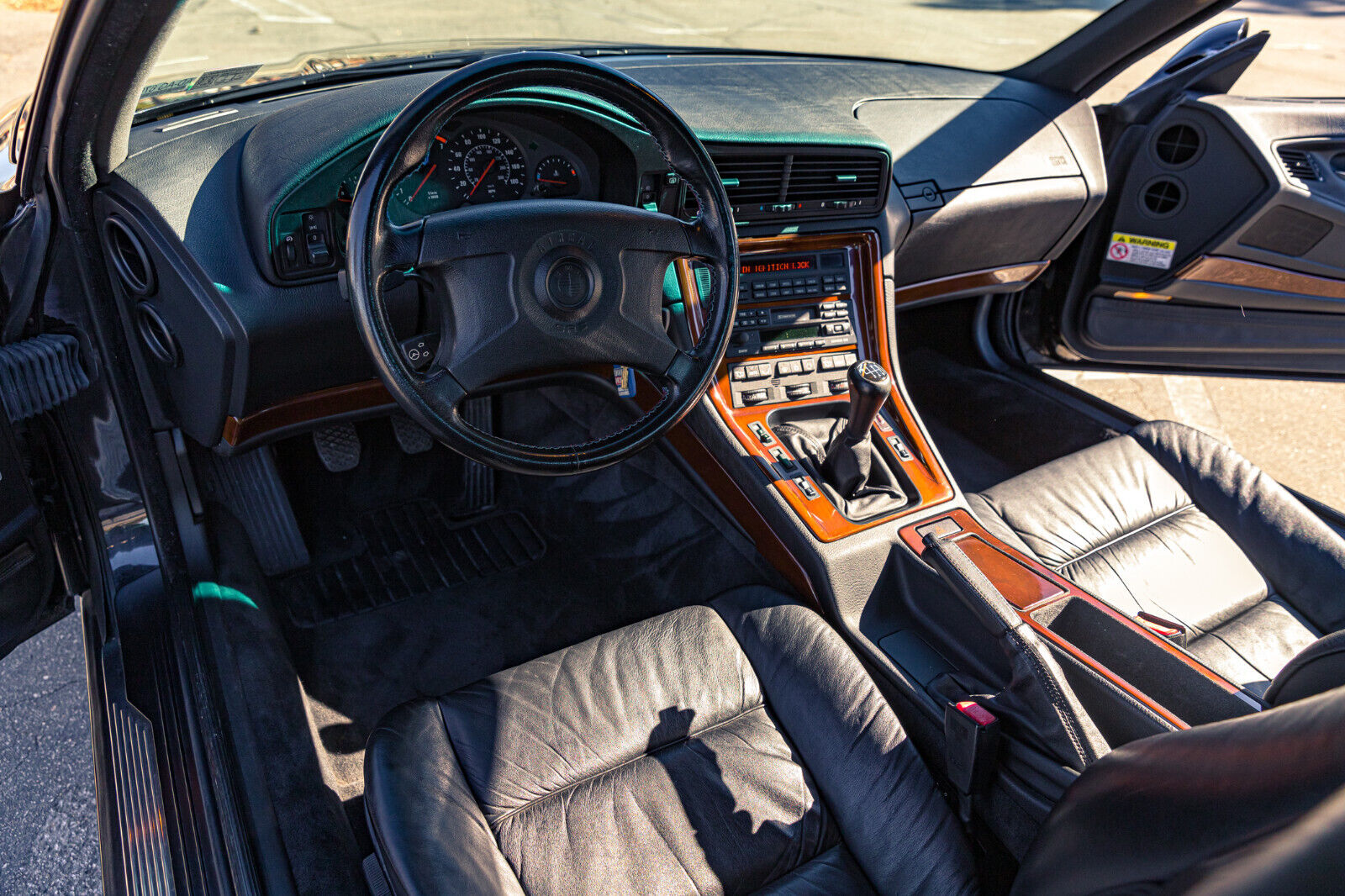 Hi everyone and welcome to my 1995-BMW 850CSi ad. My name is Alec Cartio and I'm a BMW 8-series specialist. Please feel free to reach out to me with any questions and/or to see this beauty in person, located in Encino, CA. My team and I have completely sorted this car out and made it turn-key for its next Custodian. I have made a film about it in the link in this ad.
This car is one of only 8 US-market Cosmos black on Black CSi's. Please see invoices for all the work, including new fuel pumps, cats, headliner etc..

Here is also a folder with hundreds of photos of the car.
https://www.dropbox.com/sh/zkt9pgbd75gezxx/AAB_zjqxi18XI0AqSTO5lvGya?dl=0
I recently did a dry ice cleaning of the undercarriage at a cost of $3200, plus put four brand new Falken correct size tires on the car. Here is a folder with dry ice blasting photos.

https://www.dropbox.com/scl/fo/gr85ypr3ognj0n8yr26v2/h?dl=0&rlkey=85lzvm8whvtvuya3bgu4go1th

This 1995 BMW 850CSi is one of 225 examples built for the US market during a two-year production run and is finished in Cosmos Black Metallic over black Nappa leather upholstery. Power comes from a 5.6-liter V12 mated to a six-speed manual transmission and a limited-slip differential. Equipment includes an aftermarket exhaust system, European-style side mirrors, 17″ forged M System II wheels, automatic climate control, heated and power-adjustable front seats, and a factory AM/FM/cassette stereo with a CD changer. The car was first registered in North Dakota and spent time in New Jersey and Pennsylvania before it was acquired by the selling dealer in October 2021. This 850CSi is now offered with an accident-free Carfax report and a clean Pennsylvania title.
The 850CSi featured revised lower bodywork and BMW Motorsport-branded door handles compared to the contemporary E31, and this example is finished in Cosmos Black Metallic (303). Exterior details include European-style side mirrors, retractable headlights, fog lights, and quad exhaust outlets. The front bumper has been refinished according to the selling dealer.

Staggered-width 17″ forged M System II wheels are wrapped in General G-Max RS tires showing 2020 date codes that are said to have been mounted recently. A spare is housed in the trunk, and stopping power is provided by silver-finished calipers over ventilated rotors at all four corners. The power steering system was serviced in preparation for the sale along with replacing the brake fluid.
The cabin features heated and power-adjustable front seats trimmed in black Nappa leather, and woodgrain trim accents the dashboard, center console, and door panels. Amenities include a shift knob with M tri-color striping, an onboard computer, automatic climate control, driver seat position memory, and a factory AM/FM/cassette stereo with a trunk-mounted CD changer. The headliner and front seat motors were replaced in March 2022, at which time the HVAC system and stereo were repaired and the seats were dyed.
The leather-wrapped steering wheel features tri-color stitching and frames a 190-mph speedometer, a tachometer with a 6,500-rpm redline, and auxiliary gauges. The digital odometer indicates 58k miles, approximately 500 of which have been added by the selling dealer. The pixel display was repaired in preparation for the sale.
The 5.6-liter S70B56 V12 was factory rated at 372 horsepower and 402 lb-ft of torque. Service in December 2021 is said to include replacing the fuel pump, fuel hoses, and batteries. An aftermarket strut tower brace spans the engine bay, and an aftermarket exhaust system is said to be installed. The oxygen sensors were replaced in preparation for the sale.

The catalytic converters were replaced in March 2022.

On Jun-16-22 at 15:49:54 PDT, seller added the following information:

In this link, you can see a video I made about this beautiful CSi.

Work on the car includes, new fuel lines, clean and drain tank, new catalytic converters, new headliner, dry ice undercarriage cleaning, oil and fluids change, new speed sensor, flushing out hyraulic systems and more, four brand new exact size Falken tires…
The car has M-Tech mirrors and the highly desired 17 inch Throwing star wheels.
If you couldn't tell by parts of the ad copy, this one was recently on Bring a Trailer. Bids hit $82,000, which seems to be a pretty healthy amount – but the expectation level of pricing on these cars is over $100,000 today. Is it twice as good as a high-priced 850i? Probably for the right example, in the same way that a 930 is worth double or more what a Carrera will bring at market. While they're broadly the same car, they're very much not the same car. This one had some recent work but also looks a little rough-around-the-edges in places, so the BaT auction was probably on point for pricing. If it didn't sell there, it seems unlikely it'll sell on eBay.
-Carter