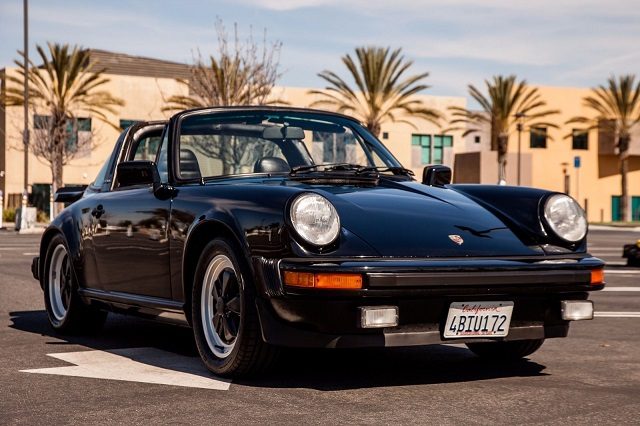 I love coming across a high mileage 911 in good condition. Seeing a car that has provided so many joyous miles to its owners, yet that still looks as good as other cars with significantly fewer miles always makes me smile. Its past will hold stories and experiences, of going places, seeing things, and visiting people, which are the hallmark of our love for motoring. A pristine garage queen has its place. They are like pieces in a museum serving as representations of a previous era. But the well worn examples are more fun and dare I say more interesting. Here we have one of those well-worn cars: a triple black 1981 Porsche 911SC Targa, located California, with 202,639 miles on it. Of course, even 200K miles doesn't equate to a lot of mileage on a yearly basis when looking at a 36-year-old car, but still we don't see too many 911s on the market with this many miles and regardless of how many of those miles were covered each year, they were still traveled.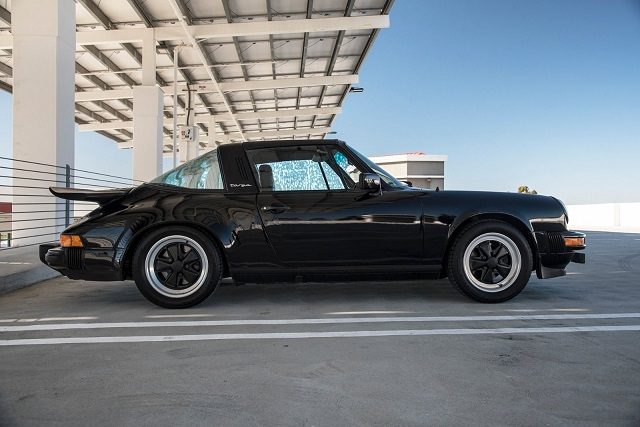 Year: 1981
Model: 911SC
Engine: 3.0 liter flat-6
Transmission: 5-speed manual
Mileage: 202,639 mi
Price: Reserve Auction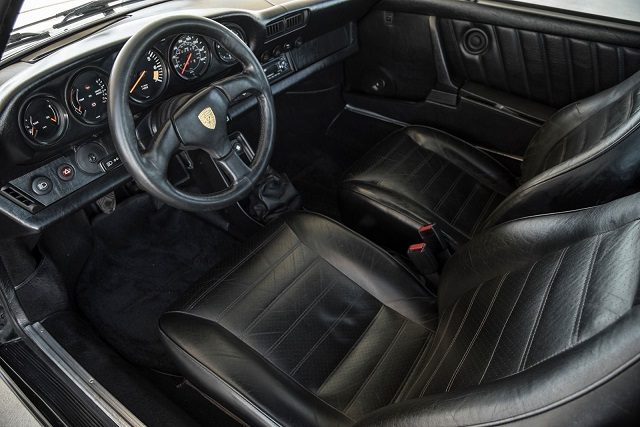 1981 911SC Targa, Blk/blk, 202,000 mi, good condition, turbo look w/whale tail, original condition inside/out, pwr windows, a/c, cruise, am/fm/cd, pop off valve, hydr. chain tensioner, orig fuch wheels, paint in good condition, garaged, no accidents, car cover & bra. Top end overhaul at 150k mi., trans overhaul at 198k mi. Service records, invoices. Includes Porsche Certificate of Authenticity
Clean title and fresh CA smog certificate.

Exterior Color: Black
Interior Color: Black
Mileage: 202,000
Condition: Very Good

Exterior:
Paint in very good condition
Targa top in good condition, few small tears.
Original Fuchs wheels in excellent condition.
Turbo-Look with Whale Tail
New Continental Extreme Tires

Interior:
Leather upholstery in good condition, typical bolster wear, one crack.

Features: 5 speed manual transmission, power windows, power outside mirrors, cruise control, a/c, am/fm/cd stereo, turbo look w/Porsche whale tail.
Mechanical condition: Very good; Service records since 2/2000 including top-end overhaul at 150k mi., transmission overhaul at 198k mi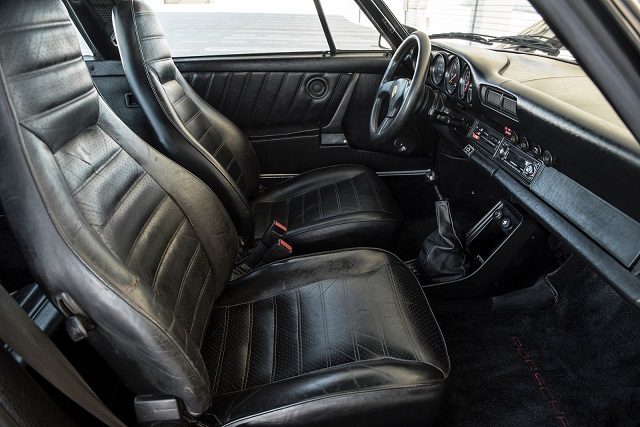 Higher mileage vehicles always occupy their own class though in many cases they require similar questions and attention to detail in evaluating a purchase. Like with any wholly original low-mileage 911, documentation with be crucial as we want to know about its maintenance history. As I said above, while 200K miles is a lot it isn't a lot on a per year basis so it's easy for owners to continually defer that maintenance leaving the new owner to have to make up for all of that. We're told records for this 911 stretch back to 2000 so that should give us a nice sense of its present shape. Add the obligatory PPI and I think most buyers will be able to make a decision comfortably.
The overall condition also looks remarkably good. Given their relative condition I assume the driver's seat has been reupholstered while the passenger seat has not. Either that or this car has had some very fidgety passengers! But even the worn passenger seat doesn't look too bad. The paint looks in nice shape and while a detailed engine bay is a nice treat what we see here doesn't look neglected even if not pristine. All told, it's a nice looking high mileage 911 and one that presents as if it should have a good deal more miles left in it.
Bidding has reached $25,100 with reserve unmet and I suspect most probably would not want to go too much higher than that. If the maintenance records provide enough peace of mind to feel good about any additional expenditures on the horizon then I could see the price coming up a little, but overall this seems about right. And, really, it's not too bad for a classic 911 Targa even with those miles.
-Rob