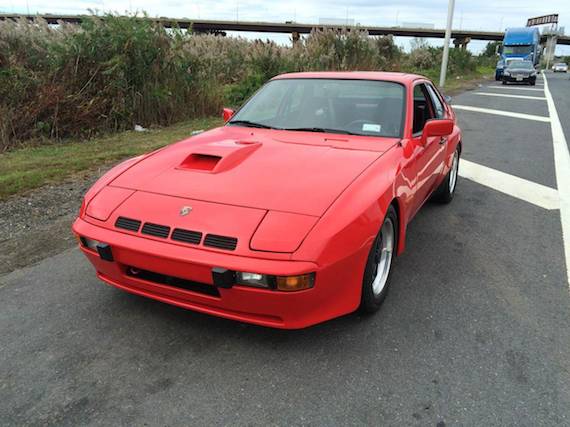 At first glance, you might mistake this Porsche for a 944, but it is in fact an early Group 4 homologation special for Le Mans. The 924 Carrera GT was one of the first glimpses as to the performance potential of Porsche's new front-engined, four-cylinder wonder. The folks at flüssig magazine gave us a nice retrospective last year with regards to the development of competition 924s that would go on to influence the 944. With 210 horsepower on tap, the 924 Carrera GT was a considerable step up in performance from any 924 that had previously been seen. Only 406 examples were produced, making this wide hipped 924 quite the rarity. This example for sale in New York is certainly going to get fans of the early water-cooled models excited.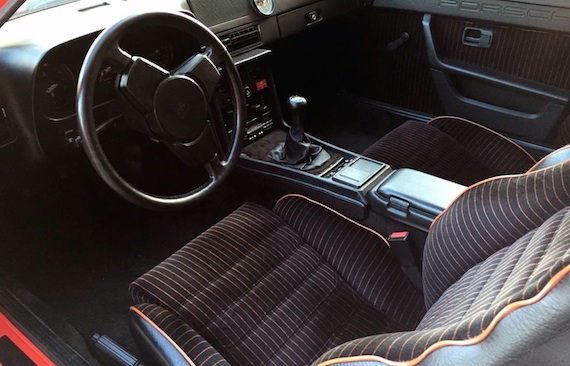 Year: 1981
Model: 924 Carrera GT
Engine: 2.0 liter turbocharged inline-4
Transmission: 5-speed manual
Mileage: 42,220 mi
Price: $87,500 negotiable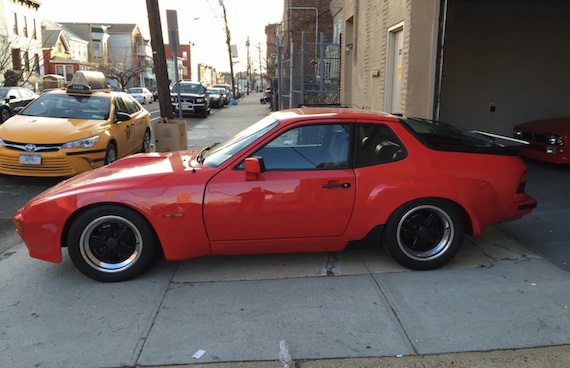 1981 Porsche 924 Carrera GT, The 924 carrera gt always ticked all the boxes for me. Very limited production numbers (406 made), fast, well balanced, and holy of holies, homologated for Le Mans, where it aqquited itself rather well…look at the weight/hp, and see how well the car stacked up against other porsches well into the 90's….

1985 911 3.2 Carrera 231hp 1,210kg 5.2

1995 968 Club Sport 240hp 1,320kg 5.5

1981 924 Carrera GT 210hp 1,180kg 5.6

1985 944 Turbo 220hp 1,280kg 5.8

It's a shame. Because this car was a 4 cylinder, front engined,water cooled car, it was an emissary from satan, as opposed to the holy grail of 6, and the 924 carrera gt's slipped through the cracks…but really, what can you buy in the porsche world that is so limited in numbers, with racing history, for so cheap? (and so good to drive)

I spent a very long time looking for the perfect (ish) car…until i found this one, 4 or 5 months ago…two owners from new, utterly imaculate, original paint, it was the car for me..so why am i selling? I guess the old 'when it rains it pours' analogy…last month, a friend called me and offered me something unobtanium-the porsche 924 carrera GTS Clubsport-they only made 15 of them, so when you have the chance, you jump…which means sadly i don't really have the space for both…

Price: $87,500 negotiable 917-572-9911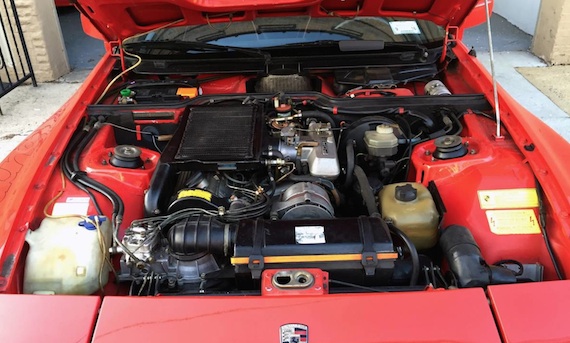 While the normal 924 might be a bargain in Porsche terms, the 924 Carrera GT is anything but. However, it is still cheaper than some rare 911s circulating out there on the market. We saw a similar 924 Carrera GT come up for sale in Italy at the end of 2013 for just under $65,000. Like a lot of vintage Porsches, there's been an uptick in values for these cars over the past couple of years. The price on this one seems a bit reaching, but it wouldn't surprise me if the seller got his price. Such an important piece of Porsche history will no doubt be valued very highly for years to come.
-Paul