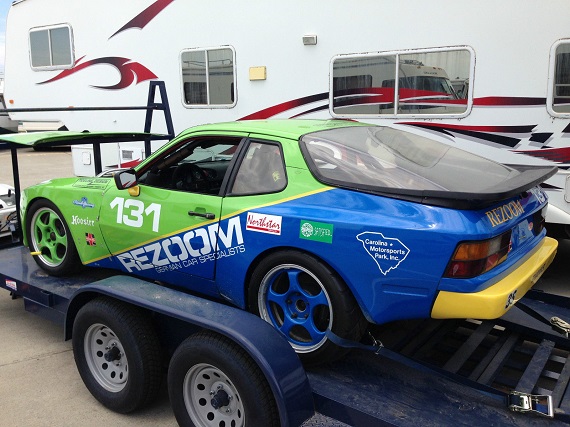 If you were a sports car racing enthusiast in the 1980s, Group C might have been the top of the heap but there was some great action in the Firehawk support series. Here was a category of cars you could actually go buy, in very close to their original specification. Looking back, they are the cars we often write up today – BMW M3s, Volkswagen GTis and Corrados competing against everything from Camaros and Firebirds to Honda CRXs and even the occasional Peugot 505. The names that raced the cars were just as famous – and some are still active. Jack Baldwin, for example, ran Camaros back then and I believe it getting ready for another run at the Pirelli World Challenge with his Porsche Cayman S in 2015. Names like Scott Sharp, Randy Pobst, Dorsey Schroder, Andy Pilgrim and even Paul Newman weren't uncommon sights in 1988. But there were other notable race names from the 1980s; BMW fans would recognize David Hobbs, Ray Korman and TC Klein, for example, and for Porsche fans Dave White combined forces with Bob Akin. Both had extensive race history with Porsche, and they took some Porsche 944s with the paint still wet to Sebring in 1988: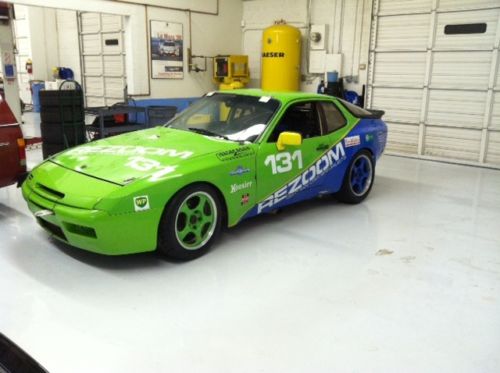 Year: 1988
Model: 944S
Engine: 2.5 liter turbocharged inline-4
Transmission: 5-speed manual
Mileage: Not Listed
Price: $20,000 Buy It Now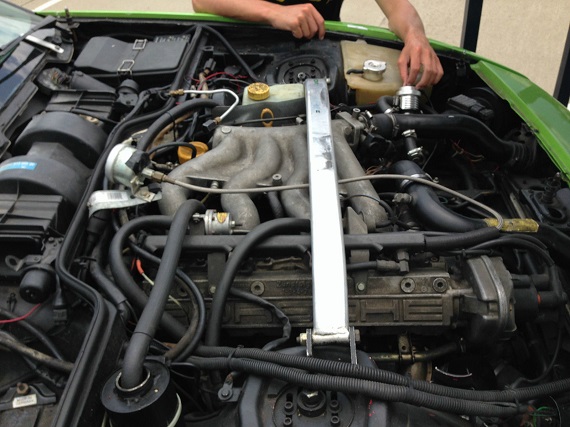 Up for sale is a Porsche Factory built racecar, 1988 944 Firehawk car. This is one of 6 cars brought in by Al Holert and run by Aikin- White racing. This is chasis "171" which was the last one of the group and run mostly by Dave White himself. The motor is a 944 turbo unit and the suspension and brakes are also 944 turbo.' Car has been in storage for 8 years plus and needs to be completely gone thru. With prices of factory racecars on the rise, here is a great chance to own a piece of Porsche Racing heritage !
Now, the car that is shown is really nothing like the car that Akin and White raced. Originally the car ran in Guards Red with gold BBS RS wheels and original bodywork – in the gallery below, I included a few images of what it looked like originally. That's mostly gone, replaced by what appear to be fiberglass replica parts for a Turbo. Then there's the Turbo motor, suspension and brakes – upgrades for the track, but not particularly original. The insides have been hacked up, too, since new. What you have, then, is a tub that raced – hard – in the 1980s with a bunch of unoriginal parts. Is it worth the investment? At $20,000, probably not. Akin's name has some serious clout in Porsche circles, but the Firehawk cars aren't really factory race cars – rather, they're original history street cars that were converted to race. This separates them from, for example, the Rothmans Cup cars. That also means they're likely worth less, especially in unoriginal condition. A full restoration would easily cost $20,000 or more to return the car to 1988 specification, at which point it would probably be worth…about $20,000. It's a neat bit of history, but you'd have to specifically want this car. That said, it's the cheapest way to get into a Porsche with a famous owner and race history – but it will be a poor investment for anyone who doesn't want that car and that history.
-Carter