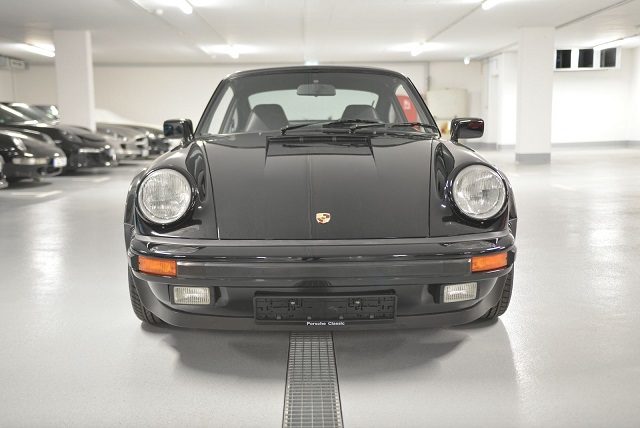 Enthusiasts never like it when manufacturers remove cars from our market, especially when said car is still being produced in other markets. Frustrations are elevated even further when the car is a higher performance model, as is typically the case. It was precisely this scenario in which Porsche's US customers found themselves mired in the early-'80s when the 930 was no longer being produced for the US market. At the time, Porsche did not want to commit the money to meet stricter emissions requirements so the model was pulled. It was only in 1986 that it returned. On the bright side, since the 930 still was being produced it was not impossible for US customers to find a way to get one. And, of course, in later years importation also represented an opportuntiy. We have just such an example here with this Black 1981 Porsche 930, located in California, with 49,794 miles on it.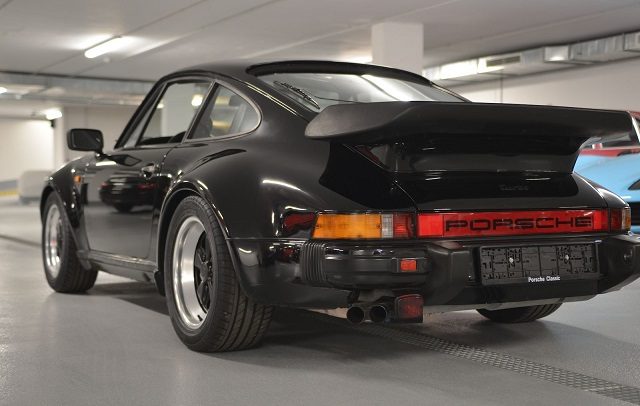 Year: 1981
Model: 911 Turbo
Engine: 3.3 liter turbocharged flat-6
Transmission: 4-speed manual
Mileage: 49,794 mi
Price: $109,000 Buy It Now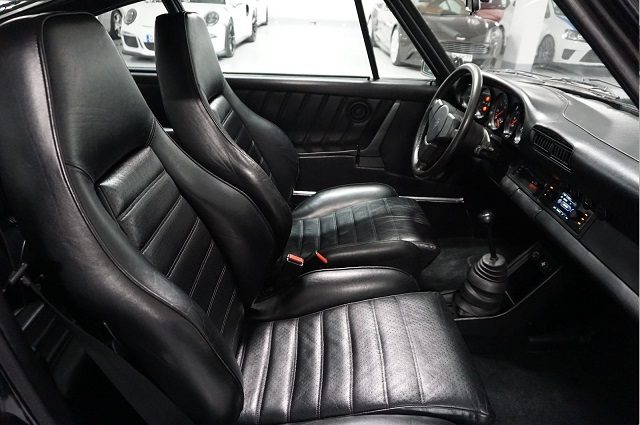 EARLY, ORIGINAL 930 TURBO 3.3 FROM A COLLECTION

– MODEL YEAR 1981

– MATCHING NUMBERS (CERTIFICATE OF AUTHENTICITY)

– DELIVERY PORSCHE AT CENTER MUENSTER

– INVOICE DATE 11/08/1980

– GERMAN VIN WP0ZZZ93ZBS000XYZ

– COUNTRY CODE C00 GERMANY

– $30,000.00 INVESTED IN 2015 / 2016

ROOFLINER, EXHAUST, HEAT EXCHANGER, OIL- / FUEL LINES, TURBOCHARGER, TIRES AND MANY MORE.

– ORIGINAL FUCHS RIMS IN 7″ UND 8″ X 16″

– PORSCHE CLASSIC RADIO WITH NAVIGATION / BLUETOOTH

– ACCIDENT FREE

– FIRST PAINT (EXCEPT FOR HOOD AND FRONTFENDERS)

– FOUR OWNERS

BUYER IS RESPONSIBLE FOR SHIPPING AND TAXES. SELLER WILL ASSIST SHIPPING ETC.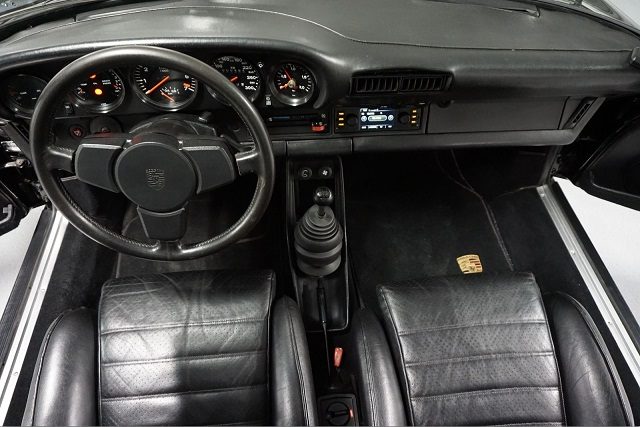 Like with many RoW cars we come across for sale in the US there isn't a lot here to tell us about this 930's importation: when it occurred, by whom, and under what circumstances. That Porsche fans might desire to bring the 930 to our shores during its hiatus makes plenty of sense, but it's still nice to know its history. Especially given that the fairly low mileage likely renders this 930 bound for someone's collection. The general condition of the one we see here appears quite good because even though we don't have a ton of pictures to go by there's little wear to speak of on almost any aspect of the car. The paint looks in nice shape all around and the interior is clean with crisp, well conditioned, seating. The radio appears to be the only non-original item.
While perhaps of less importance to the collector, these RoW versions do hold particular appeal for US buyers as they had higher horsepower than our emissions-restricted models. The difference isn't significant, but, hey, more is more right? However, I have not seen that potentially greater appeal work its way to the market in any significant way as the RoW models tend to see similar prices as those from the US. That assumes similar levels of documentation though. If the necessary documentation is available for this 930 then the price asked here isn't too bad, though given the glut of 930s we've seen lately it does make for a tougher sell. Outside of an '89 there are lots of 930s from the '80s to be had for under $100K so you'd have to really desire this one (or a RoW model in general) to begin to stretch above six figures. Still, this is a very good looking example so I imagine it will attract a bit of interest.
-Rob