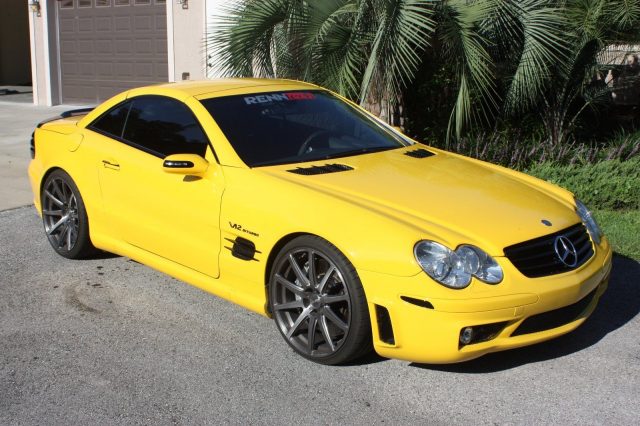 Ever see a certain car and say to yourself "I didn't know they made those in that color"? Well, today is one of those cars. The R230 SL65 AMG is already famous for its extreme amount of power and its potential for costing an extreme amount of money on maintenance and repairs. With this specific SL65 for sale in Florida you are getting a one-of-one color in Ferrari Giallo Modena and some extra goodies from the madmen at RENNtech.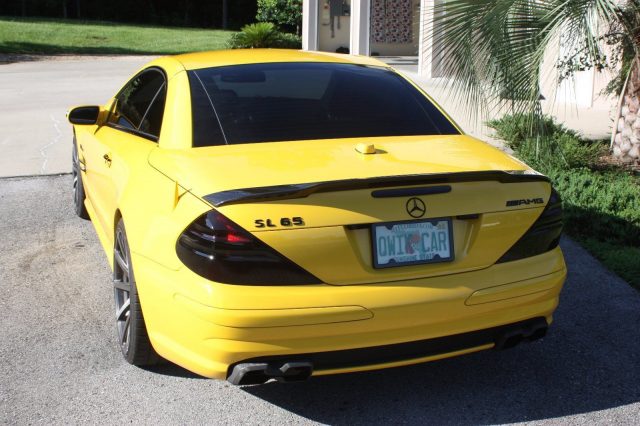 Year: 2005
Model: SL65 AMG
Engine: 6.0 liter twin-turbocharged V12
Transmission: 5-speed automatic
Mileage: 16,924 mi
Price: No Reserve Auction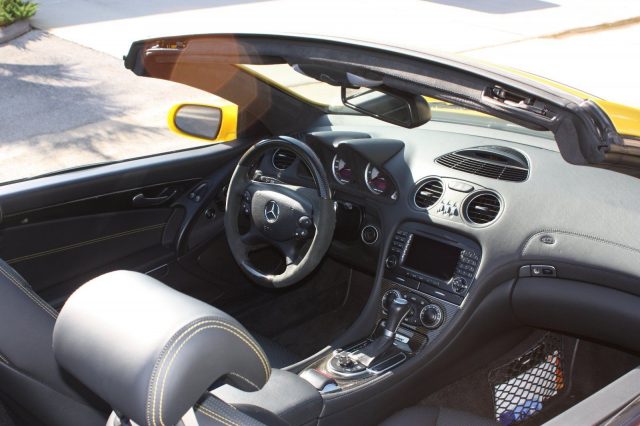 Mercedes SL65 AMG

Customized By Renntech

ECU Upgrade

Intercooler Upgrade Kit

3 Piece Air Box

100% Limited Slip Differential Upgrade

Transmission Upgrade

Torque Converter Lock Up Clutch Upgrade

Valve Body Upgrade

Renntech Wheels with Michelin Tires

Carbon Fiber Exhaust Tips

Carbon Fiber Rear Deck Lid Spoiler

Laser Interceptor

Over $50,000 in upgrades

This is a beautiful piece of art on wheels. The car is amazingly fast yet still comfortable to drive everyday. The car was the only car to be painted this color yellow at the factory. It has been well cared for and garage kept in air conditioning. All maintenance has been regularly done at the dealer. Also included are the wheels that were taken off. They were custom painted to match the car. They have some age on them and will need to be repainted. If you want them they will go with the car.

Paint Code: FER 4305 Giallo Modena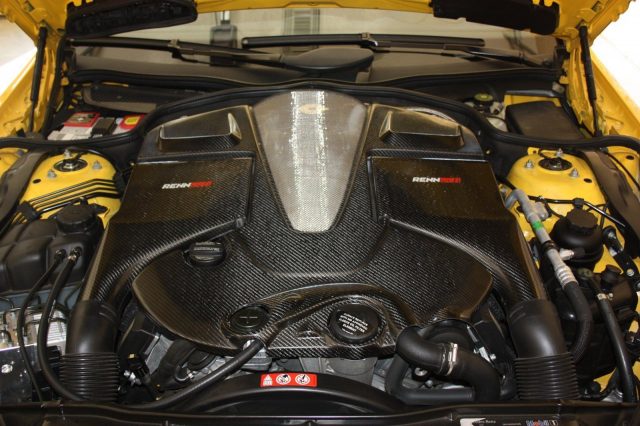 The person who ordered this car is the same kind of person who goes to the self-serve frozen yogurt place and gets all the toppings just because they can. It wasn't enough just to spend the $185,000 on the basic car (which isn't particularly basic). It needed the Ferrari yellow paint, a set of aftermarket wheels and to top it all off, a trip to RENNtech that resulted in a bill of $50,000. Judging from the sellers description, this SL65 has the R3 Performance Package which gets you 700 horsepower and 900 foot-pound of torque. That $50,000 also got you a handful of carbon fiber parts and another set of wheels for good measure.
I don't know what to make of this car. On one hand, it is extremely fast. The 0-60 time creeps into hypercar territory without the multiple six-figure price tag. On the other hand, there is a reason why yellow wasn't a factory production color. It feels like everyone on this SL65 had to be "touched". The owner couldn't leave well enough alone. All the badges had to be black, the taillights needed to be smoked, all the silver trim was painted and even the corner markers were blacked out. Of course all of this is just my personal taste and it probably suits the wants of some people out there. At an opening bid of $40,000 you are getting quite a value but fair warning, you'll be paying Ferrari service prices to go along with the Ferrari paint.
– Andrew