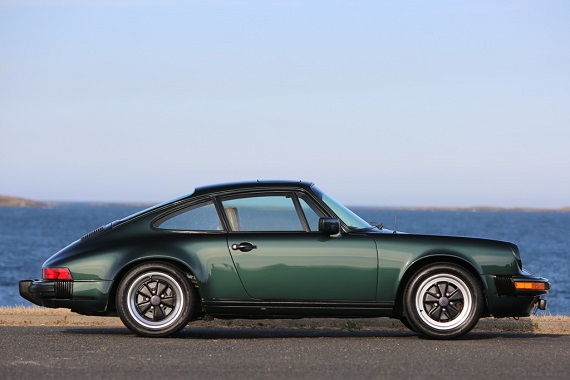 Let's shift back to value 911s and as is so often the case that finds us taking a look at a 911SC. This particular SC is distinguished from other examples of similar value by its very striking, and rare, Green Metallic exterior over Tan interior combination. The seller hasn't provided the necessary documentation to verify, nor made any statements to suggest, that this 911 wears its original colors (and we do know it was repainted a while back), but for those less interested in the long term value of this 911 that may not be an issue. It should nonetheless affect the final selling price to a small degree, but either way we are firmly in the realm of driver-quality machines here. The mileage is on the higher end – I've followed what is shown on the odometer of 168K – but the overall condition, along with the long history of documentation, shows that this SC has seen a good degree of care over the years and as such should make for a fine example for any buyer looking to get into a classic 911.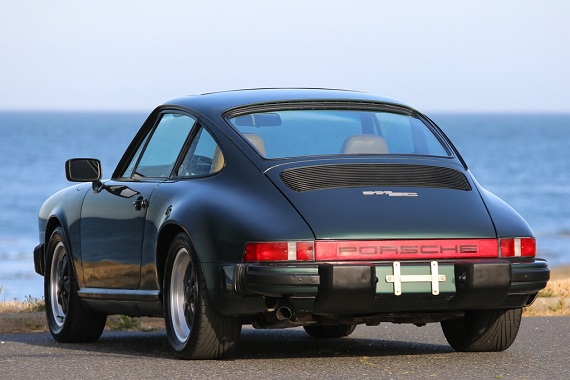 Year: 1982
Model: 911SC
Engine: 3.0 liter flat-6
Transmission: 5-speed manual
Mileage: 168,564 mi
Price: Reserve Auction ($29,500 Buy It Now)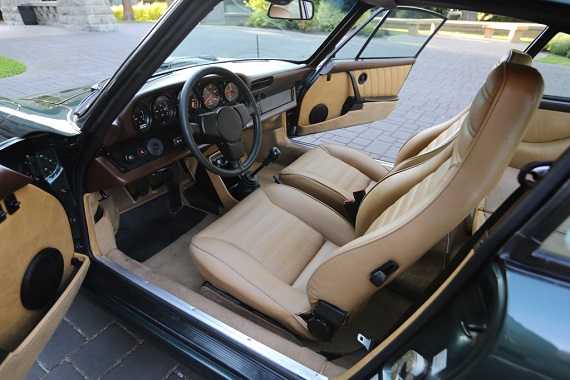 1982 Porsche 911 SC Coupe
VIN: WP0AA0919CS120949
Color: Green Metallic
Interior: Tan
Mileage: 186,564 miles

In 1978, Porsche introduced the new version of the 911, called the '911SC'. Porsche reintroduced the SC designation for the first time since the 356SC (as distinguished from the race engined 356 Carrera). There was no Carrera version of the 911SC. It featured a 3.0-litre engine with Bosch K-Jetronic fuel injection and a 5-speed 915 transmission. Originally power output was 180 bhp,later 188 bhp and then in 1981 it was increased to 204 bhp.

It was during this time that Porsche AG decided the long-term fate of the 911. In 1979 Porsche had made plans to replace the 911 with their new 928. Sales of the 911 remained so strong however, that Porsche revised its strategy and decided to inject new life into the 911 editions. 911 SC sales totaled 58,914 cars.

Peter W. Schutz (CEO Porsche AG 1981–1987) wrote:

The decision to keep the 911 in the product line occurred one afternoon in the office of Dr. Helmuth Bott, the Porsche operating board member responsible for all engineering and development. I noticed a chart on the wall of Professor Bott's office. It depicted the ongoing development schedules for the three primary Porsche product lines: 944, 928 and 911. Two of them stretched far into the future, but the 911 program stopped at the end of 1981. I remember rising from my chair, walking over to the chart, taking a black marker pen, and extending the 911 program bar clean off the chart. I am sure I heard a silent cheer from Professor Bott, and I knew I had done the right thing. The Porsche 911, the company icon, had been saved, and I believe the company was saved with it.

——

This 1982 Porsche 911SC was sold new on June 30th 1982 at Porsche Audi of Avon, Connecticut. In June of 1983 this 911SC, with 11,631 miles was now being serviced at Porsche Audi in Virginia Beach, VA. It remained in VA until 84,800 miles in February of 1993 (last service entry). An accompanying logbook shows incredibly detailed records from 1993 until 2010. In 1994 the chain tensioners were upgraded and the car was re-painted. Maintenance records are very detailed, but without receipts or owners names.

Visibly the car shows extremely well for a twenty-one year old paintjob. There are a few touchups and blemishes on the nose and patina showing in other areas, as one would expect for a car with this mileage. It runs and drives very well and clutch feels good. The gearshift bushings feel a bit loose, but overall it presents as a good driver. Recent service records are unavailable and we do not know the last date of any major work other than what is listed in the logbook (images below). The Fuchs wheels are in great condition, as is the interior of the car.

It is ready to get in and drive and quite possibly the lowest valued of the 80s 911 Coupes remaining. With chain tensioners upgraded and a lot of recorded service history, you definitely know what you are buying.

It comes complete with Automobile Logbook, Clarion 3670RC Stereo manual, 1982 Porsche 911SC Owner's Manual, 1982 Porsche 911SC Warranty & Maintenance book, and fitted front/nose bra with instructions.

We want to have the vehicle run its course in the auction process. Having said that, any realistic offer that is acceptable will end the auction early. If you would like to send us an offer, please do so, but do not ask what our reserve is. We value the eBay auction process immensley and feel it gives everyone an opportunity to participate in the bidding.

Please call Robert at +1 (250) 532-6547 to have any additional questions answered or to see the car in person.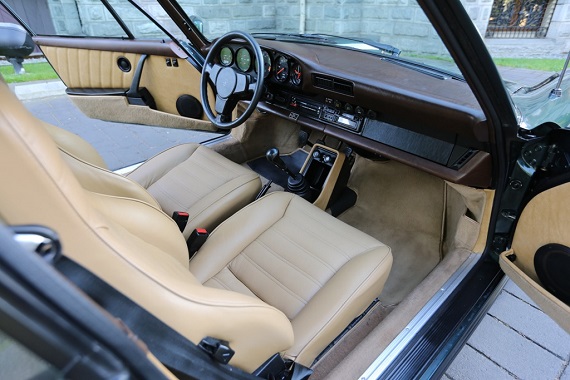 Overall this is a very pretty 911 and the combination of a darker shade of green over a tan interior always works wonderfully. I think I'd probably lean towards Cork, or any of the slightly darker shades of Tan/Beige Porsche has offered, but even with the lighter Tan we see here the combination delivers the sort of earthy contrast that we look for in such a design. A couple of the pictures, specifically the side shots, appear to be touched up some, but there are enough additional pictures (along with some detail shots) to get an accurate sense of this 911's condition. There definitely are some exterior blemishes, but given the mileage there isn't anything too out of the ordinary. The BIN price is high and at the moment with bidding at $18,600 we are far from reaching it. Even with the interesting color combination I don't think this is a $30K 911, but around $24-25K it would look quite good!
-Rob