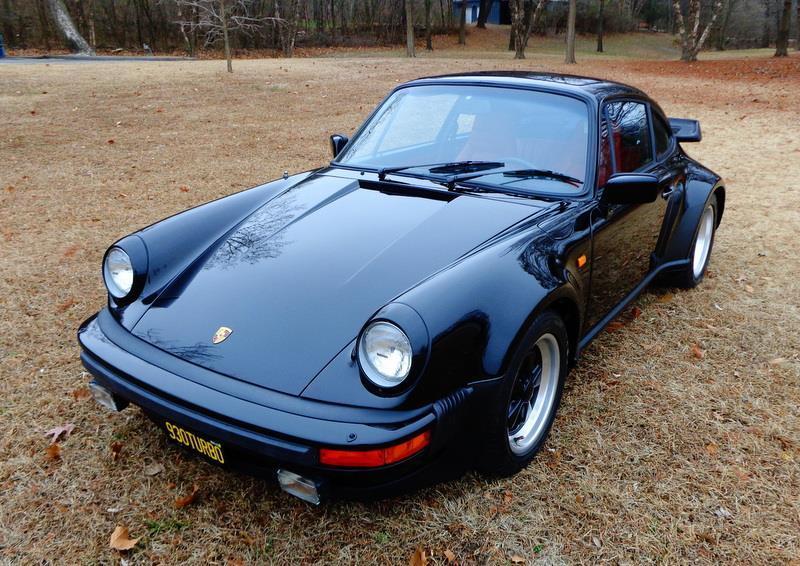 I love a red interior. They come in a variety of shades and a variety of contrasts and as a general rule I like them. Porsche long has been a producer of vibrant red interiors. There are few other marques I can think of that produce as bright a red interior as Porsche does.
But bright red can be tough and this one, on a Black 1982 Porsche 930, I'm struggling to really get into as much as I normally would. The contrast is so stark that the brightness distracts rather than captivates. The pictures will tell the story better than I can describe so let's jump right in: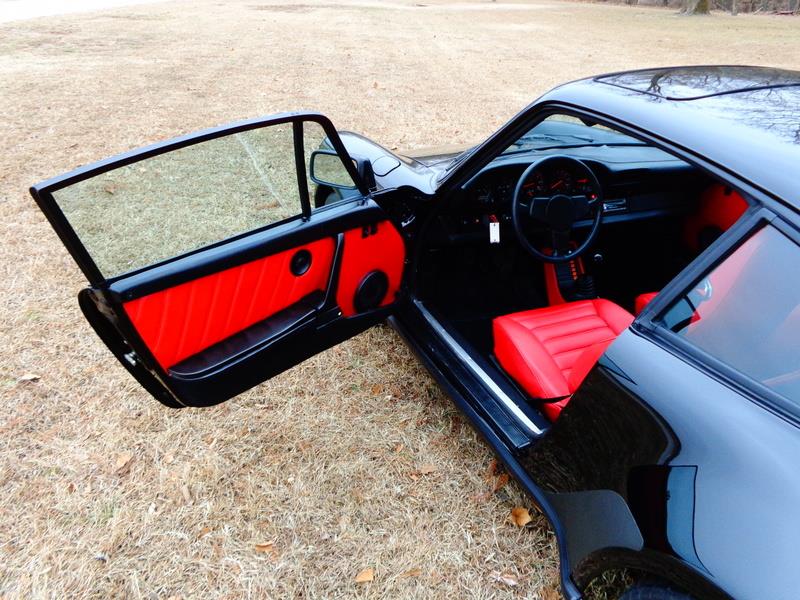 Year: 1982
Model: 911 Turbo
Engine: 3.3 liter turbocharged flat-6
Transmission: 4-speed manual
Mileage: 58,883 mi
Price: $98,895 Buy It Now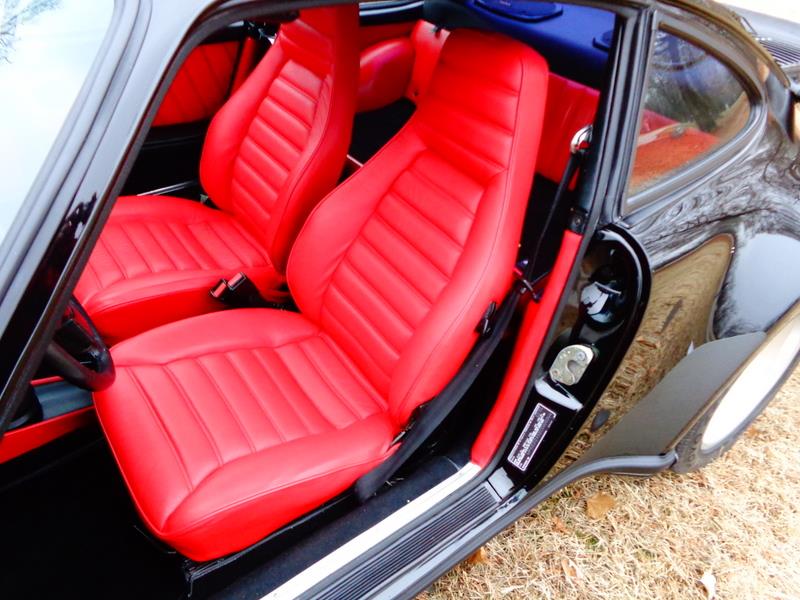 Up for your consideration is a 1982 Porsche 930 Turbo investment grade with a numbers matching engine and transmission, with only 58,882 miles. This is a very special and rare car with Porsche only producing 1,027 of these cars in 1982 for the world to enjoy! There are only a handful known to exist, with virtually none for sale. Very few people have been privileged enough to drive one, let alone to own one and now is your opportunity. This is a ultra rare and a stunning color combination of Black exterior paint code / A1 with Can – Can Leather / VE interior with Porsche COA to authenticate. This car is in amazing condition with over $20,000 in recent service (approximately 1000 miles since serviced) which included the engine rebuild, transmission rebuild and "B&B" exhaust system installed along with many other serviced items. The car is and has been a rust free car with a clean car fax. This Porsche is absolutely breathtaking to look at and even more to drive. Pictures do not do this car justice and one could argue that this might be one of the nicest 1982 Porsche 930 to exist. Call 314-594-1404 to purchase or with any questions.

314-594-1404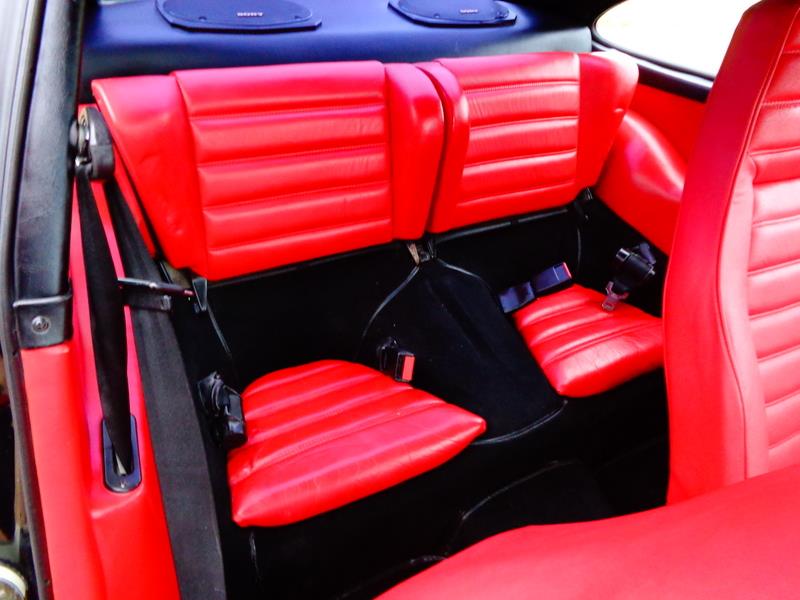 The interior color is Can Can Red, probably Porsche's most well known red interior color. It's about as bright a shade of red as I can imagine and in this application that brightness really shows. It is the contrast of the black interior trim that I feel is harming it. I'm almost certain I've seen a Black 911/930 with a Can Can Red interior and while it definitely was bright, it didn't throw me off the way this one does. But, perhaps counter-intuitively, it was entirely red rather than red and black. Maybe all red is more my style than black and red?
That overly bright contrast aside, the condition of this 930 looks quite good. While never an easy thing to judge in pictures, the black paint appears to have very good shine and depth. It's clearly been well taken care of. We aren't told if the paint itself is original, nor are we told if the interior material is original, but both at least look in very good condition. The seats perhaps look almost too crisp for an original set, but that may be just me being overly cautious. Since this is an '82 then it must be a RoW model. It would be good to know from whence it originally came and at what point it found its way into the States. Like with the originality of the paint and interior it is these historical questions that likely would be our biggest concern. The engine and transmission recently have been rebuilt so we'd hope for no worries in those areas.
All in all it's a great looking 930 in a striking color combination. There's just the question of whether it is actually too striking. With a price just under $100K it's priced a bit too high in today's market, but it wasn't long ago that I was seeing 930s like this priced well above $100K so at least asking prices are slowly beginning to move the direction the market is going.
-Rob