Warning!
This post is in our archives. Links in this post may have been updated to point to similar cars available to bid on eBay.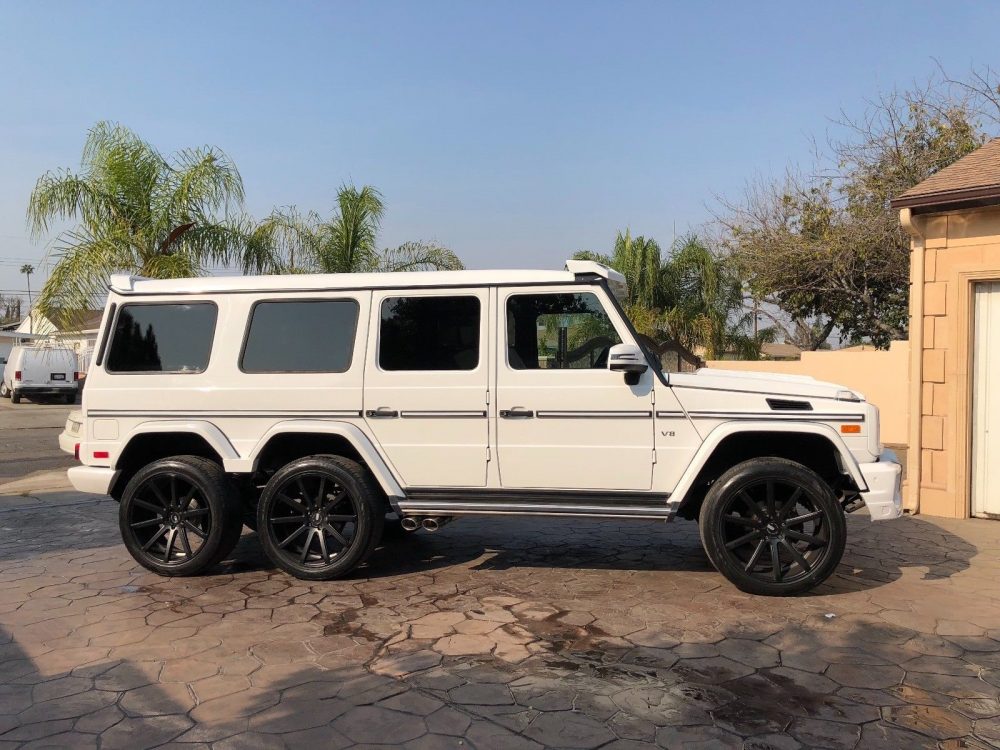 Just when I thought I've seen everything, I see something new. It is probably pretty easy to see why I'm featuring this vehicle today, but it's what it's lacking that has me surprised. This is a 2015 Mercedes-Benz G550 6×4. Yes, a 6×4. It's pretty crazy to think that a 6×6 G-Wagen is almost normal to me now, but a 6×4 is an entirely new way to get your six wheel kicks. From what I understand, this G started out as your normal G550, then had another rear end tacked on the end with an axle that isn't connected to the driveshaft but the braking system is entirely functional. Inside, all the extra room from the extended body work gives you another row of seats and the regular capacity in the hatch area. Surprisingly, all this work looks pretty good and might even pass as a factory job if you are squinting hard enough. But of course, all this comes at what cost?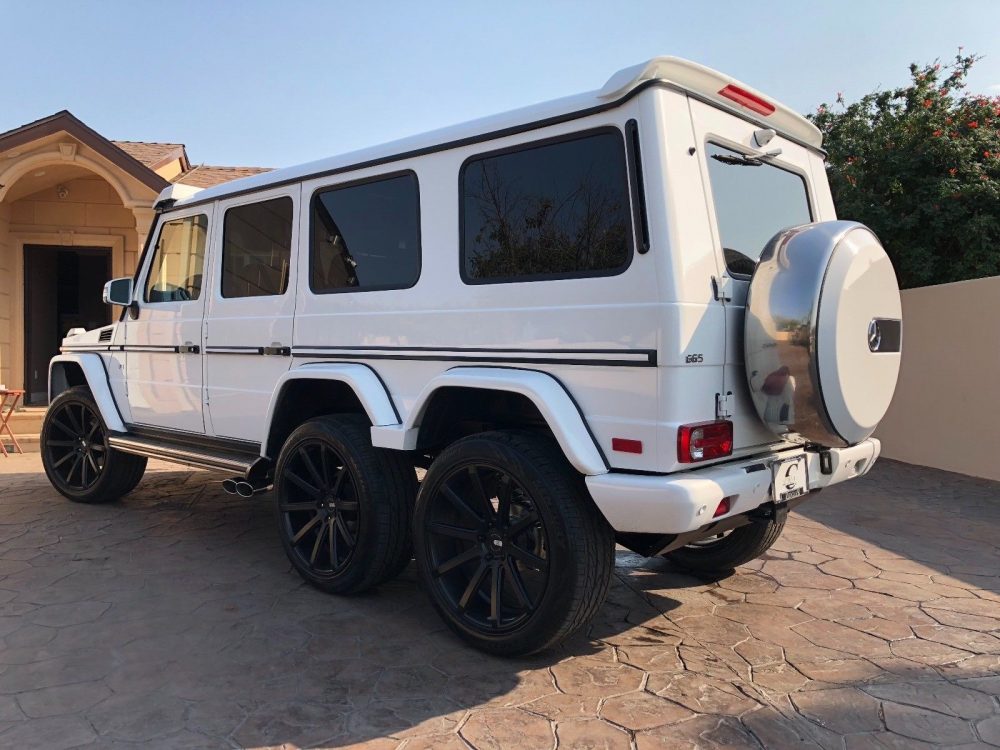 Year: 2015
Model: G550 6×4
Engine: 5.5 liter V8
Transmission: 7-speed automatic
Mileage: 56,000 mi
Price: Reserve Auction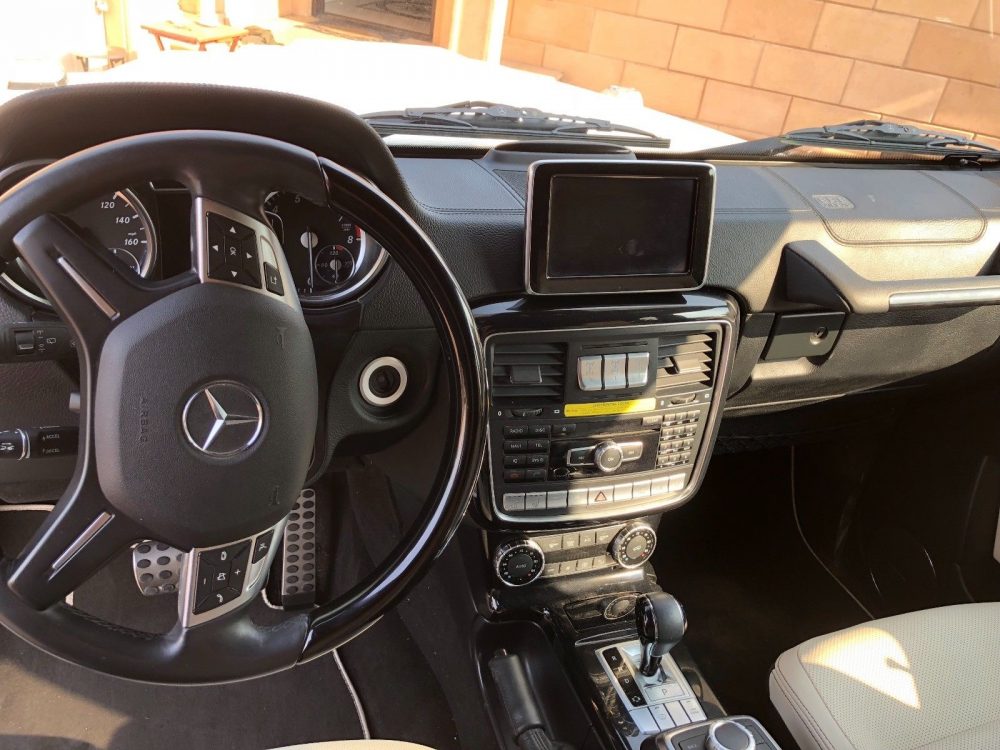 This is a one of a kind Designo G-class. It has been converted into a 6 wheel G65 AMG. It seats 7 people. The vehicle is raised 2 inches and has been extended 40 inches. For more information feel free to email me.

Local Pick-up only!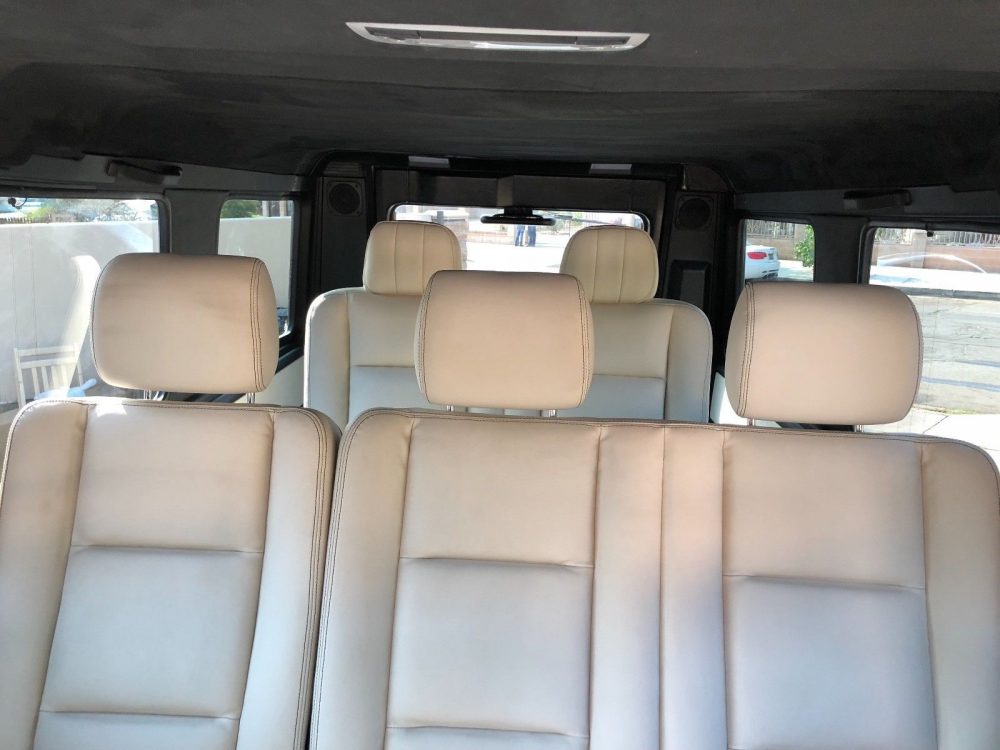 Much like every other late-model W463, the bumpers and front clip have been updated to look like a G63/G65 and the badges of course have been changed too. What is also interesting about this G, outside of the whole 6×4 thing, is that it has actually been lifted two inches as well. At first glance it doesn't look like it because your eyes are automatically drawn to the rear even of the vehicle, but taking a close look at it, you can see that it is noticeably higher than what you are used to seeing. I usually don't see many G-Wagens lifted at all and to do it to this 6×4 really surprises me. The whole 6×4 thing really doesn't make sense to me because if you needed a third row of seats, you could have just added the two jump seats in the cargo area of a regular W463 instead of going off the deep end and cutting this thing in half and adding another axle. I'm curious as to how this thing drives because all that extra weight behind the drive wheels has to make accelerating and even making tight turns really interesting.
The price? Well, the auction starts at $160,000 with the reserve price not met yet, so however much this seller wants to get for this creation is going to be a lot. Yes, it will even up being cheaper than a real 6×6 by a good margin, but the actually practicality of this G550 can't be so much that it is actually worth buying. You are probably better off with a G-Wagen limousine if you really need the space and at least you don't have to live with this thing actually being a 6×4 instead of a 6×6. On one hand I'm surprised I don't see these more often. But on the other hand, thinking about how much custom work this thing needed for it to work and function like this probably explains why I've never seen one more.
– Andrew