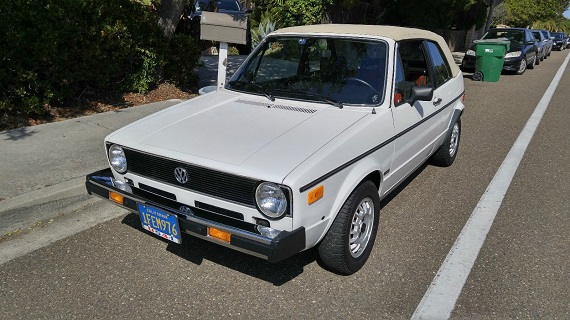 The product catalog for what Formula E is makes for a pretty hilarious read. "Passive Formula-E systems built in to your VW begin with an aerodynamic body design that cuts down on wind resistance." Have you actually looked at a Rabbit? I guess in terms of footprint, it was physically smaller than a Chrysler Cordoba, so there's that? But 'aerodynamic' is not the first thing I think of when I see an A1. It continues on touting the benefits of radial tires (Wooooow), a high-torque engine (compared to….?), and the George Costanza-inspired "breakerless transistorized ignition". What it really was was a long 5th gear, denoted on Audis as the '4+E' in the same year. What that meant was it spun the high-torque motor down to low revs, and that road better be pretty flat and not particularly windy if you'd like to maintain any speed. And, if you downshifted to pass anything or go the speed limit, immediately an arrow-shaped light would pop on the dash, reminding you that fuel was being wasted. But Volkswagen claimed it was good for 42 m.p.g. in a period still reeling from the fuel crises of the 1970s, and marketing is marketing.
What the Rabbit Convertible really offered you was one of the very few drop-top options in the early 1980s. Remember, this was a time when Detroit had pulled out of convertibles following hints they would be banned by the NHTSB. Japan didn't really have much of anything on offer, either, as it hadn't really established itself fully into the market in anything other than superb economy cars. And Germany? In 1982, you had two options – the Mercedes-Benz 380SL, or the Rabbit Convertible which had replaced the Beetle in 1980. That was it. In some ways, that makes these early Rabbits special, and though these Volkswagens were no where near as dear as the Daimlers, some who bought them treated them as royalty: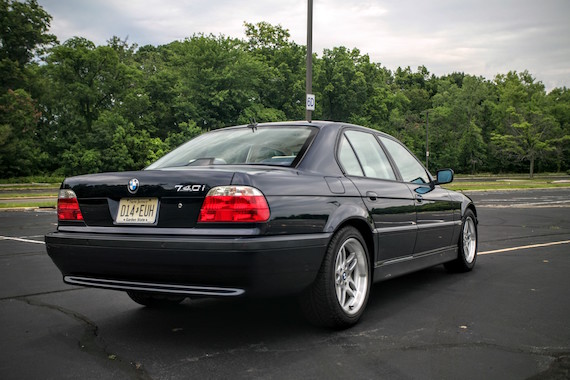 Year: 1982
Model: Rabbit Convertible
Engine: 1.7 liter inline-4
Transmission: 5-speed manual
Mileage: 8,012 mi
Price: $17,590 Buy It Now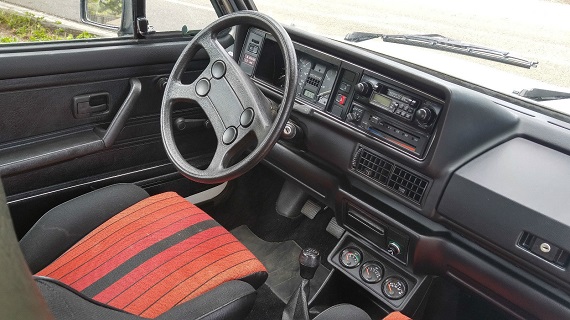 Up Here:

California Special Edition Formula "E" Rabbit Cabriolet
8012 original miles looks like 2000 miles
Have window sticker, every California Registration from day one
Convertible Top never put down
Original Spare tire and tools
Always garaged and covered
Just did major service
Factory Air Conditioning… blows super cold
Joy to drive
Formula E edition…. E for Economy
Alloy wheels
Special factory sport seats
Special factory steering Wheel
I will be adding to description..just getting ad going
Happy bidding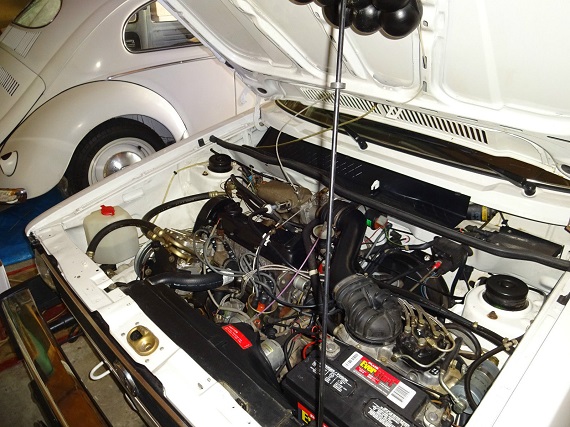 In reality, Formula E wasn't a special package, but offered on every manual car. Optional, though, were the sport seats in red striped fabric, the sport steering wheel and the alloys to the tune of $500. Also extra was the nearly $700 air condition option, which brought the price up to a substantial $12,230. At a time when an average Toyota could be bought for half or less of that, these were a pretty expensive car. Keep in mind that the following year you could buy a base GTi for $7,995, too. This Alpine White with Sand top 1982 has to be just about the nicest one out there, between the neat options, the incredibly low mileage, and the near new condition. And, all these things considered, it's certainly nicer than the 1984 I looked at the other day which claimed to be the nicest one for sale. You'll pay for the perfection, though, with a near $18,000 asking price. That sounds like a lot and it is, but don't forget we've recently seen GTi models and Sciroccos trade for the same amount. Should this Convertible be up there with them? To just the right person, the price may be justifiable.
-Carter