Warning!
This post is in our archives. Links in this post may have been updated to point to similar cars available to bid on eBay.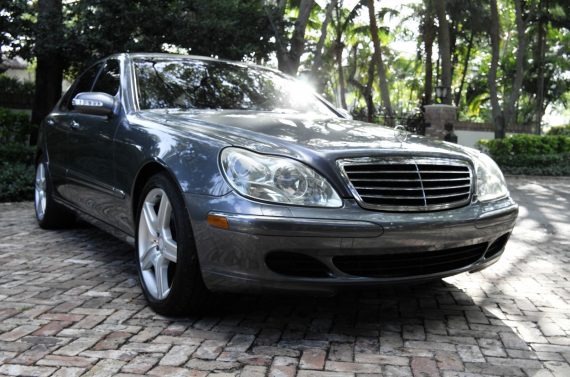 Another week usually means another S-Class from me. Today is no different with a 2006 S … 350? Wait, they made a S350? For the United States? Yes, they did and that's what we have here today for sale in Florida. So this is just a regular S-Class with a V6, right? Not quite. So lets take a look at what makes this W220 so different.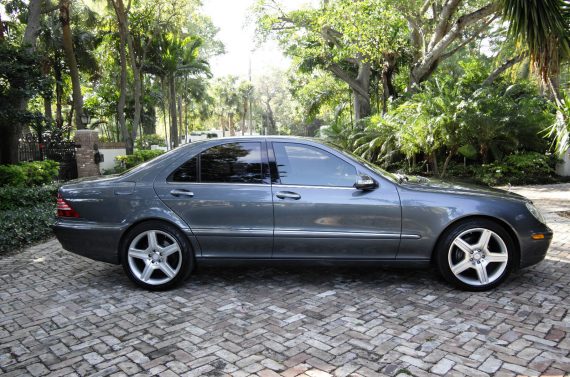 Year: 2006
Model: S350
Engine: 3.7 liter V6
Transmission: 5-speed automatic
Mileage: 94,946 mi
Price: $11,995 Buy It Now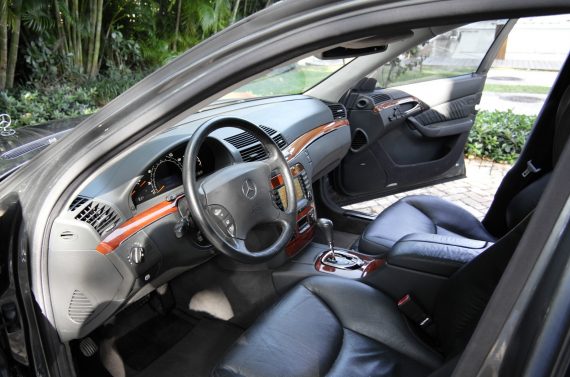 Amazing Car! Well maintained and serviced on Mercedes dealer. Warm climate garage kept. No Aftermarket parts installed, ALL ORIGINAL! Gorgeous OEM Mercedes AMG Wheels! Top of the line Continental ContiProContac Performance Tires! Low millage! Brand New OEM Mercedes battery installed! Ventilated/Heated Frond Seats! Trunk Net Included. Selling just because want cabrio 😉 Those who familiar with this vehicle know it's built quality. It will please you for many years with no issues.
For more questions feel free to call: 305-849-8527. Olga.
Shipping can be arranged ~$800 nationwide.
This listing is for serious buyers only and $500 deposit is required via PayPal, so please bid with confidence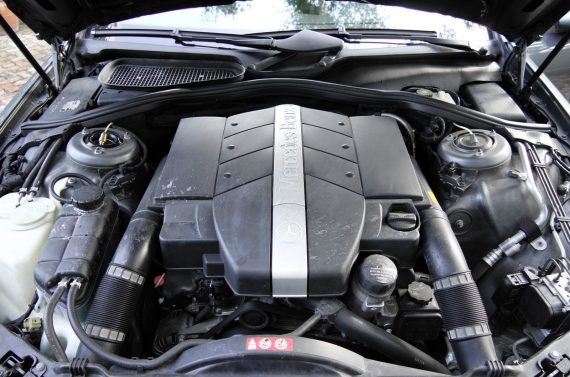 The year 2006 marked the last year for the W220 in the United States. So you could hop down to your local Mercedes dealer and have your choice between six different W220 models: the S350, S430, S500, S55 AMG, S600, and the "It has how much power?!" S65 AMG. If you could shake off the sales person trying to get you to lease a W203 for $9.99 a month and find your way to the row of all the S-Class models you'd notice something was a bit different about the S350. The difference visually was that the 350 was almost five inches shorter than every other model in the lineup. The entirety of the five inches came from the rear seats and doors, which made sense if you planned on never actually having someone sit in the rear seats.
Under the hood was the 3.7 liter M112 E37 borrowed from the ML350 that made a slightly disappointing 241 horsepower in a car that weighed over 4,000 lbs. But the biggest thing that didn't make sense for the S350 was the gas mileage. The 350 returned 17 city/25 highway which isn't so bad until you compare it to the S430 V8 which got 17 city/26 highway and the S500 V8 that got 16 city/24 highway. Keep in mind you gave up 34 and 61 horsepower versus the V8 cars too. The only reward here is that the 350 was a little over $10,000 cheaper than the 430 and $20,000 cheaper than the 500 at around $65,000. In that light, the poor gas mileage doesn't seem like such a big deal as that money buys a lot of petrol. One more thing to keep in mind was the 350 wasn't as handsomely equipped either but woe-is-me for anyone buying a S-Class in the first place.
A decade on from this odd marketing option in the dealership, this 350 looks really nice outside of the W221 wheels that look out of place on the W220. Not to say the original base wheels are any better but I think I'd spring for some regular 430/500/600 wheels if I were planning to upgrade. The price of $12,000 is very optimistic and probably about $5,000 too high. You can find a number of clean 430s and 500s at every turn for under $10,000 and the bottom of the range S350 sure isn't bringing any price premiums.
– Andrew