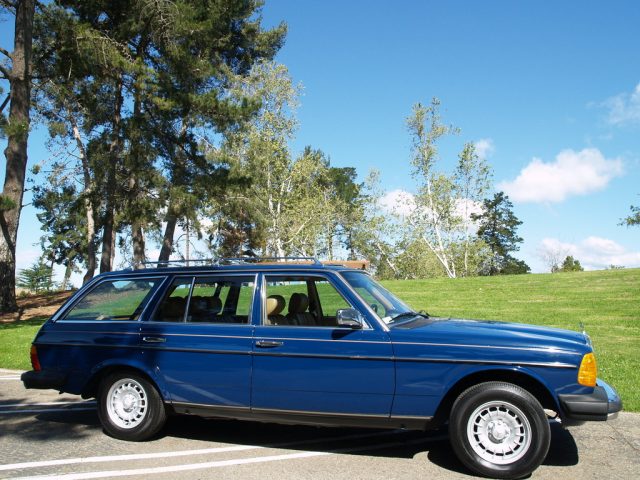 Earlier this week I looked at a W124 diesel wagon and explained it's probably as close are you are going to get to a true successor of the legendary W123 estate. Well today we have one of those W123 wagons that truly show how great these vehicles can really be and why they still command the prices they do. This 1983 300TD in Deep Blue with Palomino MB-Tex for sale in California sports only 71,000 miles and is nearly perfect in every way. But bring your check book, because this wagon will cost you dearly.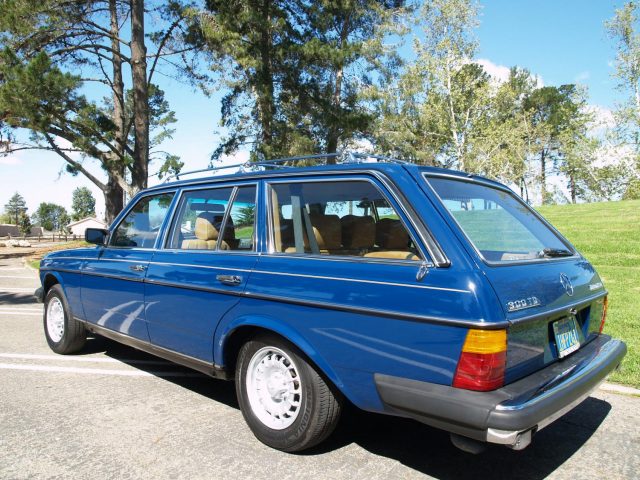 Year: 1983
Model: 300TD
Engine: 3.0 liter 5-cylinder
Transmission: 4-speed automatic
Mileage: 71,000 mi
Price: $32,000 Buy It Now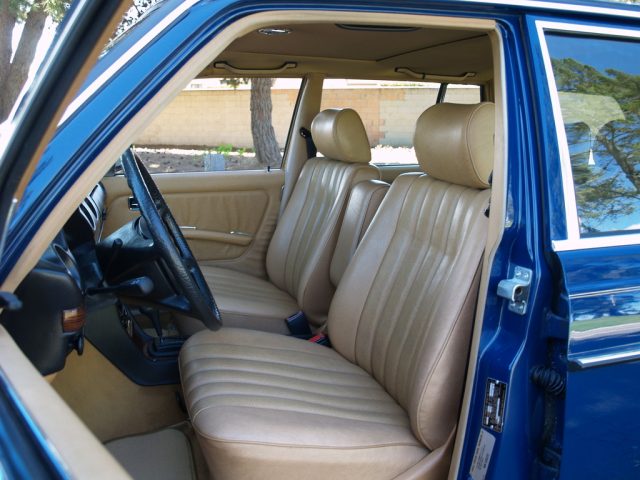 1983 Mercedes Benz 300TD turbo diesel station wagon. Code 900 deep blue with palomino MB-Tex interior. 71,200 original miles. Documented one owner California car with service history. The original owner, Mr. Solomon Levy, was a successful nuclear engineer in San Jose, who purchased the car for his wife. This vehicle has always been garaged and highly maintained. This is a numbers-matching, highly-original survivor, presented in a phenomenal color combination. Equipped with the optional rear facing third seat and roof rack cross bars. Much of the original cadmium plating and cosmoline (shipping wax) is still present in the engine bay and undercarriage. A lot of the factory paint markings are still visible on bolt heads. Every system on this car is fully operational; every button does what it should. The engine starts perfectly when cold, transmission is silky smooth, and steering is tight and straight. This is the best turbo diesel W123 wagon currently available for sale in the United States. It would be an excellent addition to a collection. Located Santa Maria, CA. I have gone through this car with a fine tooth comb to make sure it is mechanically sound and cosmetically beautiful. Andrew 805-720-5057

full album with 130 images.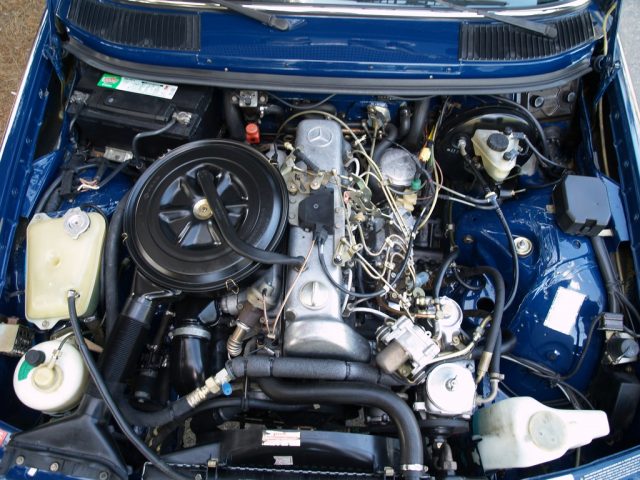 Taking a really close look at this 300TD, this is probably as close to a showroom car as you are going to get outside of doing a full restoration. Everything is perfect aside for some underside parts that show some normal wear. I think I'm more impressed with the paint on the body and the wheels as it is outstanding for being in sunny California. Bundt wheels are notoriously hard to keep clean and these look like they are brand new which is astonishing for having over 71,000 miles on them. This wagon also has the third row seating option which, in 2017, is far more interesting to look at rather than travel with six or more people.
Now the price tag for the perfect 300TD. Are you ready? It's $32,000. Yes, I know that is extremely high and you can probably find decent examples for a fourth of this price, but this is what you pay if you want the best. People are more than willing to shell out tens of thousands of dollars for the golden-era Mercedes cars and I don't think one will be any different. It's not going to sell tomorrow or next week, but someone with money to burn and strong nostalgia of the 1980s will find this car and have no problem spending over $30,000 on it. This is easily the nicest 300TD I've seen come up for sale recently, so if you've been waiting for the perfect wagon, this is probably it.
– Andrew