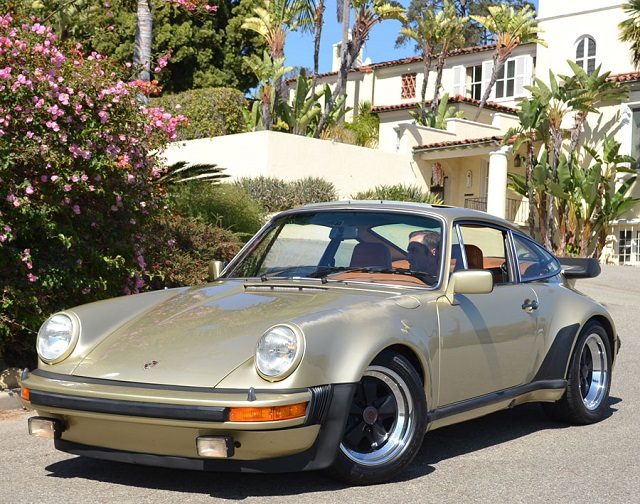 I want to jump back into the 930 mix with an example that, to me, is a surprisingly pretty car. Occasionally I find myself really drawn to colors that, were you to show me just a swatch of the color, I wouldn't normally think would make for a very nice exterior color on any car. This is just such an example, though strangely the color, at least by name, is not entirely unfamiliar to us. Here we have a Platinum Metallic 1977 Porsche 930 Turbo Carrera with around 54K miles and a very nice Cork leather interior. The combination is particularly attractive, but I want to focus on that exterior. We saw Platinum Metallic last week on this 911SC Weissach Edition, but that version of the color shows darker, more brown than gold, and I have to say I think this version is the far superior color. In the sun it really pops and while it's definitely a shade of gold it's not so ostentatious that we might feel uncomfortable being seen in it. The Cork interior really just completes the package.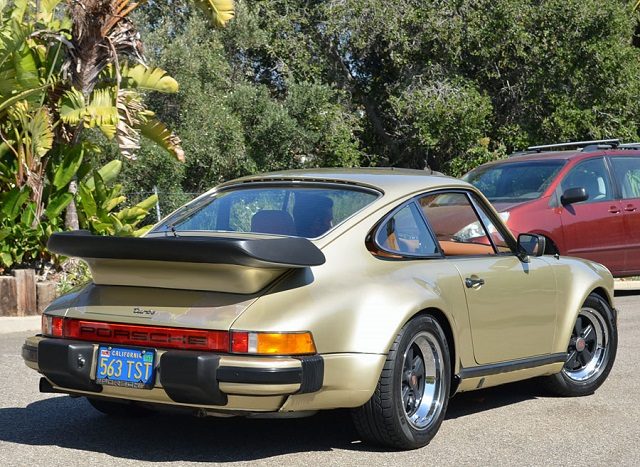 Year: 1977
Model: 911 Turbo
Engine: 3.0 liter turbocharged flat-6
Transmission: 4-speed manual
Mileage: 54,000 mi
Price: $137,500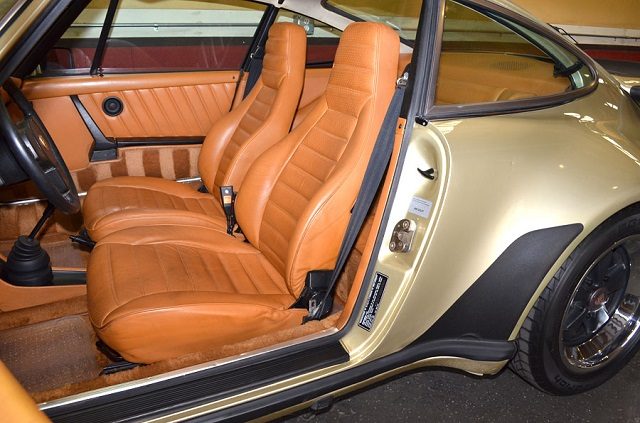 Platinum over a full Cork leather interior. Manufactured in September of 1976. Matching numbers with CoA. Books and tools. Recent $9K service. 54K miles from new.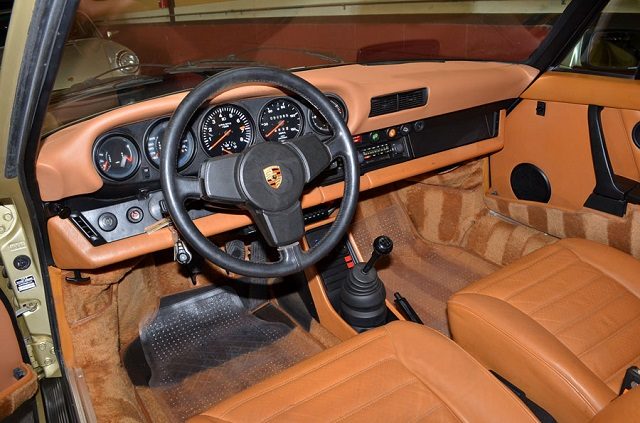 Questions concerning this 930 have to begin with the rear deck lid. It's almost spectacularly wrong: wrong tail, the script should be Turbo Carrera, and the paint mostly appears to be peeling away. Really I have no idea what it's doing on the car, but I'd like to know. Presumably, the original is long gone and that is unfortunate, but I'd at least be curious to know the situation with the paint on the one we see here. The paint on the rest of the car looks great. Was the whole car repainted, then the original lid was lost and this one stuck on in its current shape? Or was this one piece never repainted at all when the rest of the car was? Assuming, of course, that the rest of the car has been repainted, which we are not told. Maybe it's had an accident and a proper tail and lid couldn't be found. I don't know, but I imagine getting to the bottom of that will lead us along the path to a variety of other questions.
Outside of that issue the rest of this 930 looks great inside and out. We don't get a lot of information about its originality, but it's said to be matching numbers, the mileage is low, and there looks to be some documentation though hardly full documentation. The asking price appears to have taken much of this account as it is on the more reasonable side for one of these 3.0 liter Turbos. How reasonable – how much it will have to come down – will be determined by the answers to our questions and just how well documented it turns out to be. We have a workable starting point though for a 930 that looks a lot better in pictures than I'd have expected if told its color.
-Rob