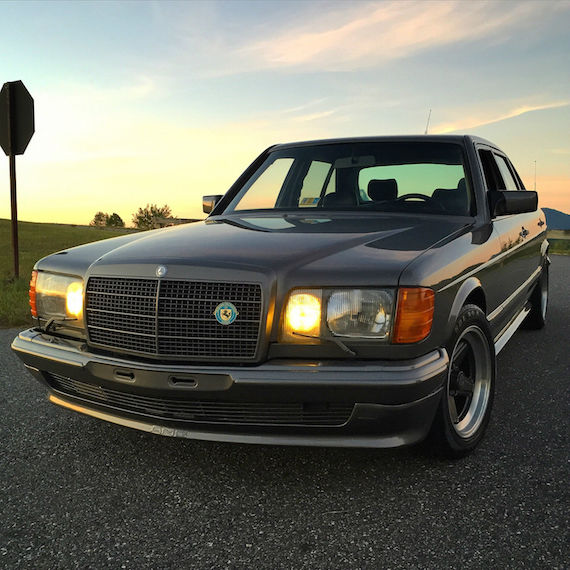 Mercedes-Benz was the company that basically invented the idea of a super sedan with the 300SEL 6.3 back in the mid 1960s. Interesting, then, that the 300SEL 6.3 was fielded in motor racing by a group of ex-Mercedes engineers who founded the now famous tuning arm, AMG. Fast-forward to the 1980s and AMG was in the business of engine performance, wheels and body kits. The 500SEL was a W126 that was never offered officially in the US market, but a fair amount made their way to these shores through grey market importing. This 1983 example has a good bit of the AMG treatment, from engine modifications to the famous Penta wheels. For a person like myself who grew up in the 1980s, this car brings back a lot of memories of those posters I'd have on my bedroom wall of all the wild cars from that decade.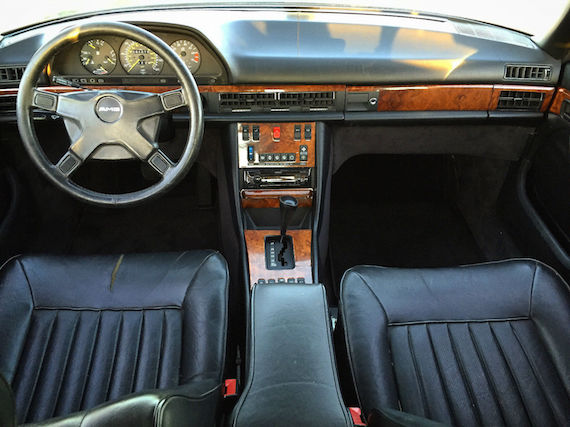 Year: 1983
Model: 500SEL AMG
Engine: 5.0 liter V8
Transmission: 4-speed automatic
Mileage: 81,300 mi
Price: $24,900 Buy It Now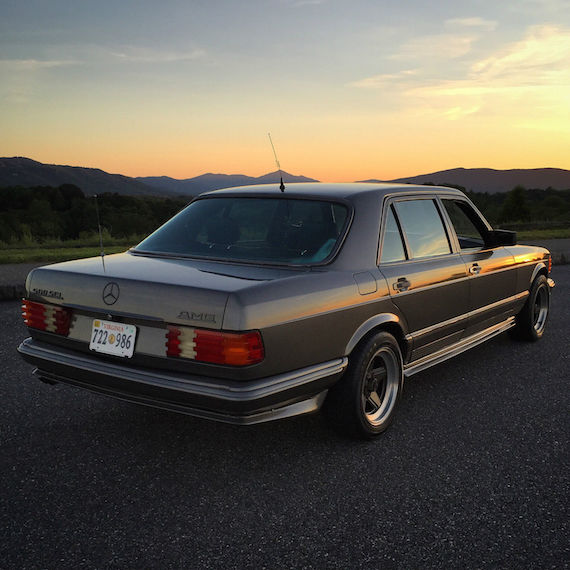 One of the very few authentic pre-merger AMGs in the USA featuring an astonishingly low 81k original miles. This car was imported in 1983 by it's original owner along with another armored version of the W126 500SEL making it a true grey market euro spec car. This 1983 Mercedes 500SEL AMG features the full AMG spec kit including front and rear bumpers, side skirts, penta wheels, paint, and steering wheel. Other AMG specific mods include upgraded cams, brakes, suspension, and exhaust. While there are no solid production numbers for this car, there are believed to be less than 20 AMG specs to be imported into the USA. The car has always been garage kept and meticulously maintained. Mechanically excellent. Recent services include fresh oil and filter change, new high flow cats, new brake pads, and a new fuel filter and relay. The AC was recently serviced and blows ice cold and additionally has been converted to R134. The heat works perfectly as well. Imperfections include a crack in the middle of the dash and a tear on the driver side front seat. Both aesthetic and easily repairable. There are some minor rock chips as expected for a car of this age however, there is absolutely no rust anywhere on the entire car. The head unit has also been tastefully updated to allow for bluetooth, USB, and CD playing capabilities and two new front door speakers while still maintaining the OEM look. This car was built to last. Strong engine and smooth transmission. I wouldn't hesitate to drive this car anywhere. This is the opportunity to own an extremely rare piece of history and true german muscle.

Since this 500SEL is a grey market car the VIN does not register with eBay. The VIN is WDB12603712028407. I have the title in hand free and clear. I am a Mercedes enthusiast and have gone to great lengths to acquire and maintain my cars. No need to sell, just ready for a new toy and have too many as is. Please feel free to direct any questions you have to me via email or (276) 356-4420.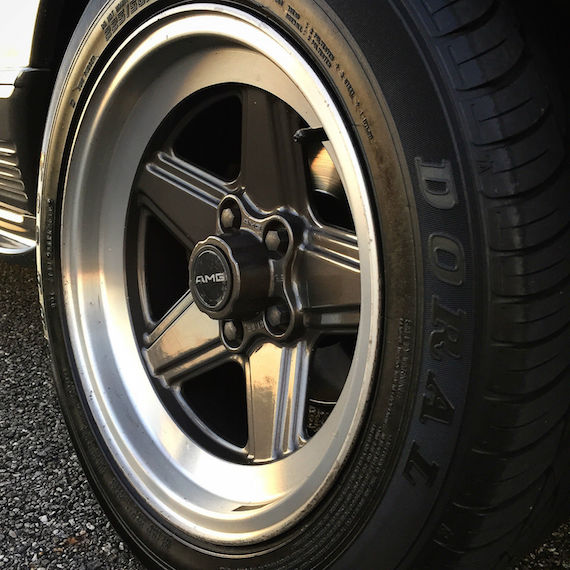 We saw a 1985 500SEL with around 63,000 miles sell for a little over $3,200 in April 2014. Later, post-1986 versions of the W126 tend to bring higher values in today's market. That being said, it's not often you see one of these W126s with a whole host of period AMG bits on it in this kind of condition. While this car isn't perfect, it has a patina that is corresponding to its mileage. It's often hard to place values on these pre-merger AMG cars, as there has been little compilation of records and build numbers on these cars as some astute commenters on our site have pointed out. If I had to guess, this car might pull somewhere in the $7,000 to $10,000 range.
-Paul