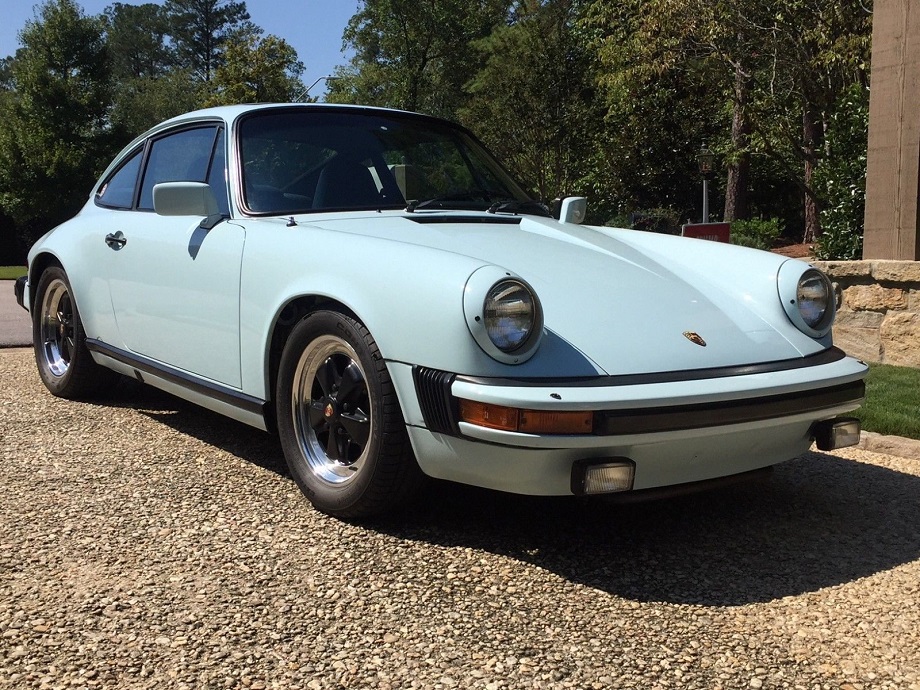 In Washington, we were experiencing some sort of weather condition classified as freezing fog this morning. It brought a lovely and slippery icy glaze to just about everything. I imagine it's the type of thing we might see rising off a glacier in the South Atlantic while David Attenborough tells us about the journey of a penguin. This 911 would be right at home.
This is a Glacier Blue 1983 Porsche 911SC Coupe, located in North Carolina, with Black (or is it Navy?) interior and 134,671 miles on it. My question about the interior color should be apparent in the pictures. We don't see enough to really tell the color though the seats definitely look black. However, the seller has referred to it as a navy interior and we can probably assume the seller has more familiarity with it than we do. Regardless, it's the exterior color that is (mostly) the attraction here. It's a rare color and one that shows quite well on the SC.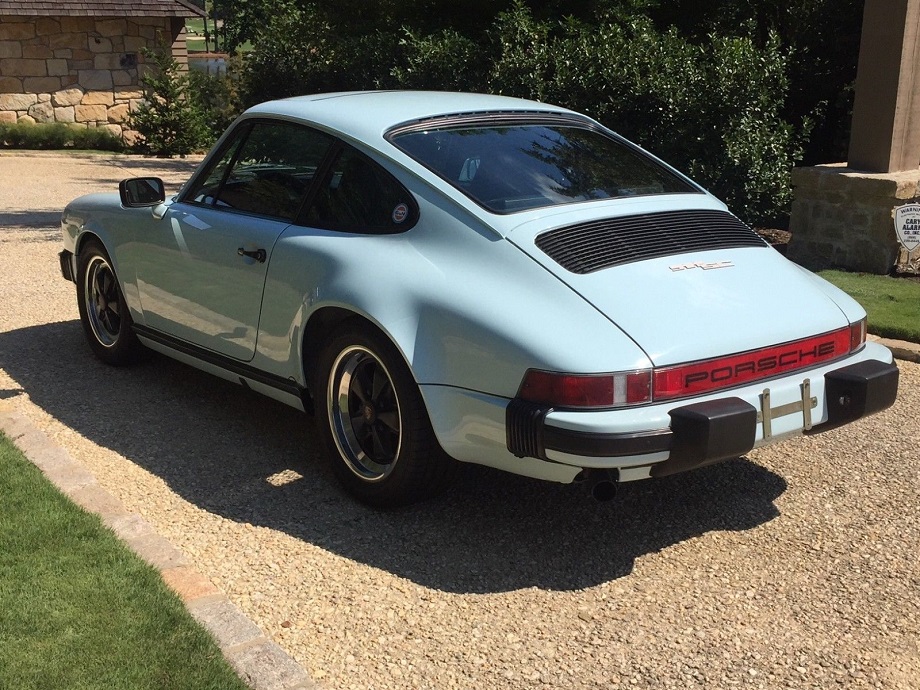 Year: 1983
Model: 911SC
Engine: 3.0 liter flat-6
Transmission: 5-speed manual
Mileage: 134,671 mi
Price: $48,000 Buy It Now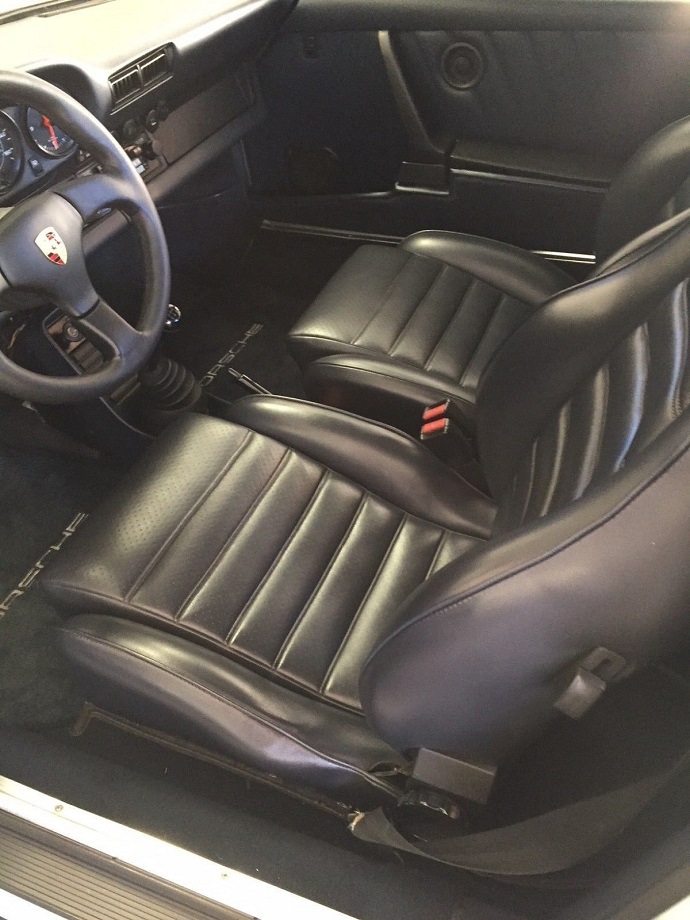 >
My 1983 911SC coupe is in incredible original condition. Just 3 owners from new, it is in the very rare Glacier "Gulf Racing" blue and has navy interior. The paint is original as is the interior. The engine and transmission operate perfectly and the car drives like new. This car has been meticulously maintained since new and comes with the original books, window sticker and all service records since new. The car also has it's original factory first aid kit, factory air pump and tools. Just inspected and I can confirm that everything works on the car except the factory clock. Please call or email with questions

Brad
North Carolina
919-616-9974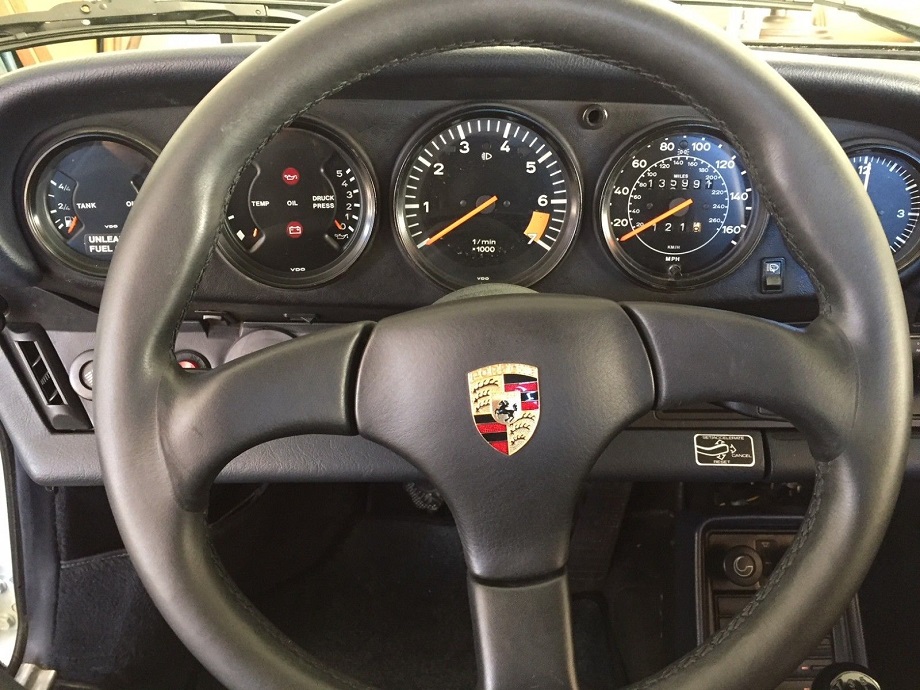 I'm not entirely certain, but I think I have featured this 911SC previously. I don't know the VIN of that previous post so we can't be 100% sure, but the rest of it all checks out. I mention this for two reasons. First, the previous seller is well-known and highly regarded within the Porsche community and tends to have top-notch 911s for sale. That, of course, doesn't necessarily make this one extra special, but it might help us feel a little better about some of its history. Or at least enough to warrant the extra effort and digging required to find out the details of this SC. The second reason simply is a matter of price. That previous listing, which was about 1.5 years ago, had an asking price of $52,500. Today's price is a little lower and perhaps we can use the previous price as a gauge of how we might value this one today. The 911 market certainly hasn't been doing great during that time. If nothing else, it makes for a nice data point.
Assuming this is the same car I had similar questions about its interior at the time. Crucially, I wondered whether the sport seats were original to the car since they appear to be a different color than the rest of the interior. Granted, most may not care. A 911SC with nearly 135K miles on it isn't really your standard collector car so pristine originality isn't necessary. Sports seats and a better steering wheel are worthwhile upgrades for the owner hoping to enjoy this 911. Nonetheless I remain curious about its history and potentially any other (less obvious) changes that may have been made during its life.
I thought this was a worthwhile 911SC to investigate when I first posted it and I still think so today. Those who appreciate and enjoy these lighter blues may find themselves with an excellent final-year 911SC on their hands.
-Rob