Warning!
This post is in our archives. Links in this post may have been updated to point to similar cars available to bid on eBay.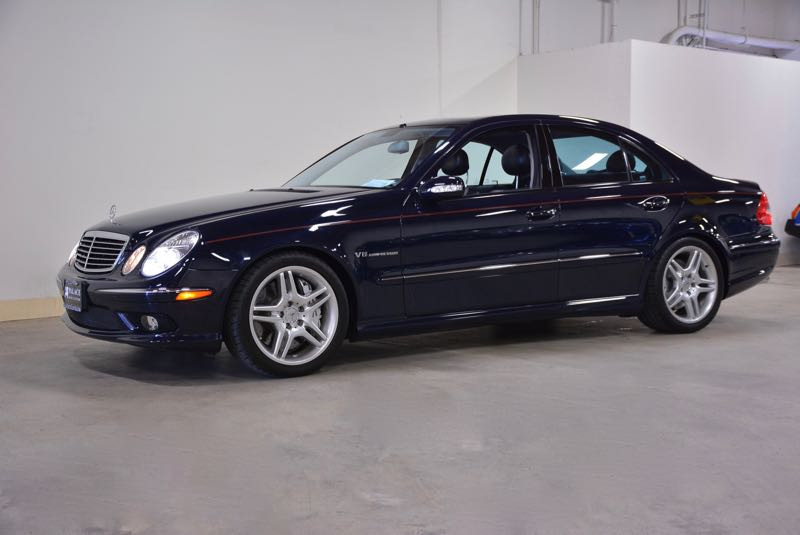 Earlier this week I checked out a 1994 Mercedes-Benz E320 Cabriolet with just 6,700 miles on it with a price tag on it that had me running the other way. Today, we have another low mileage Mercedes, but this one is a little different style and a lot more power. This is a 2005 E55 AMG for sale in the Bay Area with just a little over 21,000 miles. It's painted in the awesome Midnight Blue with black leather interior and my favorite trim, Birdseye Black Maple. Now that most of these W211 E55s have passed their 10th birthday, these supercharged sedans haven started to get really cheap compared to their original $75,000 price tag when new. But as for this car? Sadly you won't be able to snag it up for $11,995. Not even close.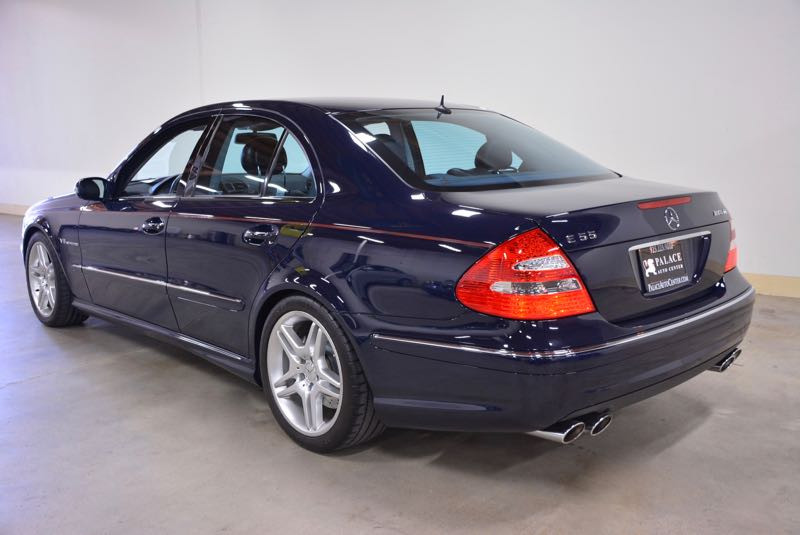 Year: 2005
Model: E55 AMG
Engine: 5.4 supercharged V8
Transmission: 5-speed automatic
Mileage: 21,332
Price: $27,988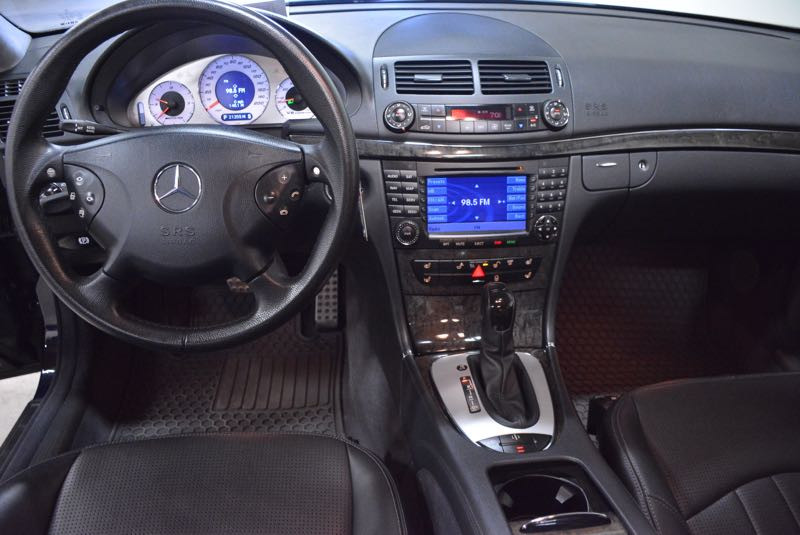 2005 Mercedes-Benz E55 AMG Sedan Sedan
Drive it home today. Call us now !!
Call ☏ 925.225.9010
Palace Auto Center, Inc.
7070 Commerce Circle Suite D, Pleasanton, CA 94588

Or use the link below
to view more information!
http://palaceautocenter.com

Year : 2005
Make : Mercedes-Benz
Model : E55 AMG
Trim : Sedan
Mileage : 21,332 miles
Transmission : Automatic
Exterior Color : Midnight Blue
Interior Color : Charcoal
Series : Sedan Sedan
Drivetrain : RWD
Condition : Excellent
VIN : WDBUF76J15A739421
Stock ID : C1707
Engine : V8 Supercharged 5.5L
> > > $27,988 < < <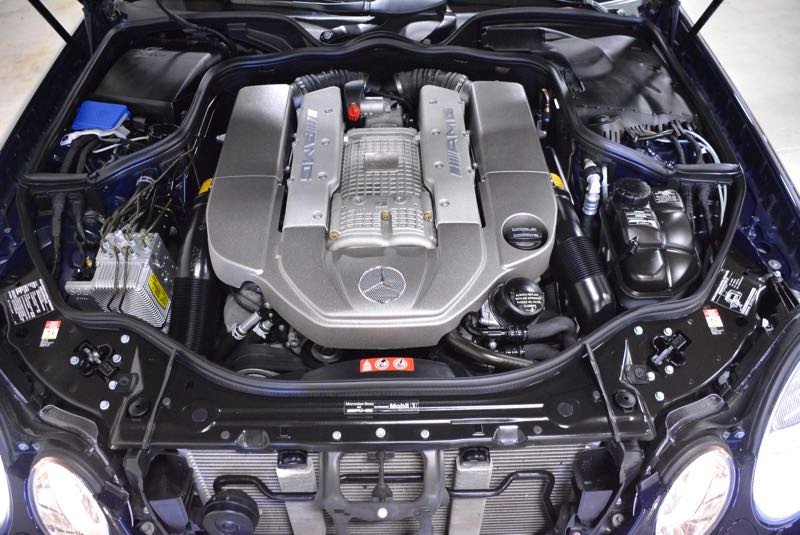 I just can't get enough of this color combination. Normally I don't like dark-colored cars because they hide a lot of body lines and are a royal pain to keep looking clean, but this Midnight Blue paint painted with the double-spoke AMG 18-inch wheels really has me smitten. Inside, I love that Birdseye Black Maple trim and I think it pairs really nice with the exterior paint color. The rest of the car is loaded up pretty well with navigation and ventilated seats, but it is missing the really nice to have option of DISTRONIC cruise control. I would be remiss if I didn't mention that garish red pinstripe that I had no idea people still put on modern cars. It isn't the end of the world as a heat gun and an afternoon could take care of it without much hassle as long as it's not painted on.
The $28,000 price tag for this car gives me pause, but I can't say it is too outrageous. The majority of people who bought these cars ran them long and hard then moved on to next generation of fast machines. Now, most of these E55s are on the 4th or 5th owner and have been fitted with smaller pullies and other modifications that aren't easy on these cars. Finding a stock car with very low mileage like this one isn't an easy task so I understand the high price tag. Don't get me wrong, I see where this dealer is coming from, but I think $28,000 is a little too high. Being in the Bay Area, where a broom closet sells for $750,000 (cash offers only, please), this price probably isn't too shocking to most people, but I'd have to a hard time ponying up for it. You can still find the stock cars out there for not too much money, but like I said a hundred times before when looking at cars like this, paying extra for low miles just doesn't appeal to me.
– Andrew