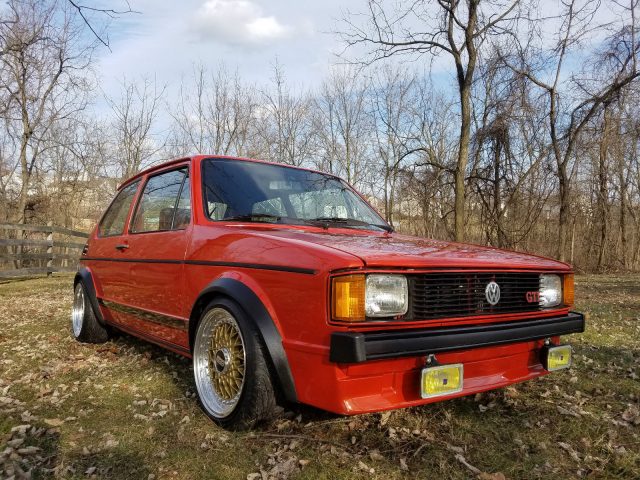 Way before "i" stood for everything 'intelligent' from your phone to your (no joke) pet, adding the 9th letter of the alphabet to your German car meant something equally as forward thinking in the 1970s and 1980s – injection. Unless, of course, you were talking about 'e' in a few cases, where the German word for injection – Einspritzung – came into play (I'm looking at you, Mercedes-Benz. And, occasionally BMW, for no apparent reason).
But I digress.
Adding fuel injection to your motor in the 1970s was pretty close to rocket science, since in the 1960s only the most exotic and high performance cars available had it. So when Volkswagen dropped a fuel injected 1.6 liter inline-4 pumping out an astonishing for the period 110 horsepower in 1975, it's no wonder it was a revolution. Consider, for a moment, that the 1975 Corvette – with its gargantuan, gas-guzzling 5.7 liter V8 – managed to produce only 165 horsepower. Today's base Corvette produces about 455 horsepower, meaning that the same relation would make today's GTI a 300 horsepower hot hatch. Which, ironically in R form, it pretty much is! Still, it was the formula of the original that made this the hottest commodity on the market. It would be eight long years until the GTI debuted in the U.S. market. When it did, it had been turned down slightly and injection was no longer solely the domain of the GTI. Still, it was a potent and popular package, with attractive Guigiaro-penned looks and plenty of practicality. Some 34 years on from launch, the looks still capture the imagination of many who owned (or longed to own) one of these transformative hatches: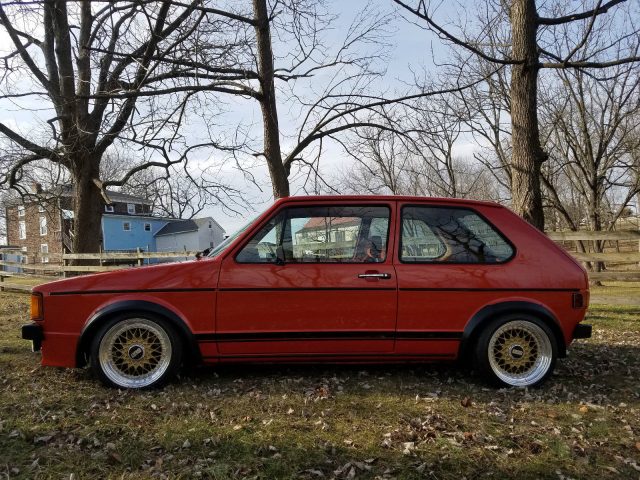 Year: 1983
Model: GTi
Engine: 1.8 liter inline-4
Transmission: 5-speed manual
Mileage: 75,000 mi
Price: $6,500 Buy It Now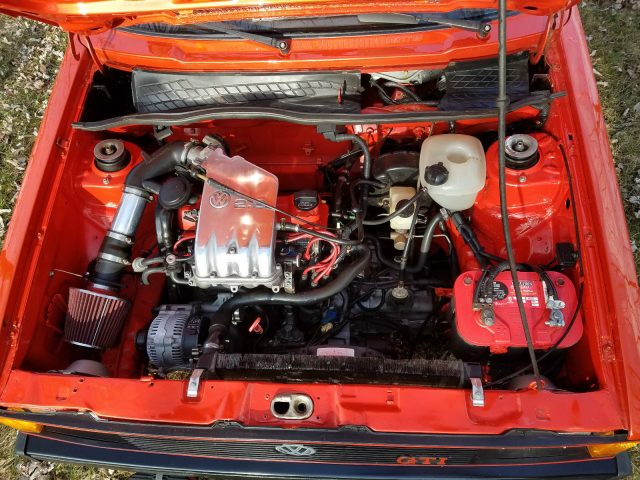 For sale: 1983 Volkswagen Rabbit GTI. 75k miles, great shape inside and out. Multiple car show winning vehicle. The car runs and drives very well, would not be afraid to drive it anywhere. Has been garage kept and only driven to car shows and on sunny summer days. Modifications: Late model Chevy Camaro SS sunburst orange paint Genuine BBS 3 piece RS wheels with shaved chrome outer lips- valve stems relocated to barrels Raceland adjustable coilover suspension 2.0 ABA engine swap from 95 Jetta Techtonics camshaft Custom exhaust Hella 550 amber fog lights Cabriolet tail lights and filler panel Optima red top battery Needs attention: Tach and temp gauge not working since engine swap Fuel gauge inaccurate Blower motor and rear wiper not working Minor bolster and lower cushion wear on seats. Overall nice shape for a 34 year old car Minor paint bubble where antenna was shaved. Could be resolved buy re-installing antenna Horn not working Bidders are welcome to inspect vehicle before bidding or purchasing. Non refundable deposit of $500 due through paypal after auction ends. Remaining balance must be paid within 1 week of auction ending. Cash or cashiers check accepted for payment. Please no personal checks, credit cards or paypal.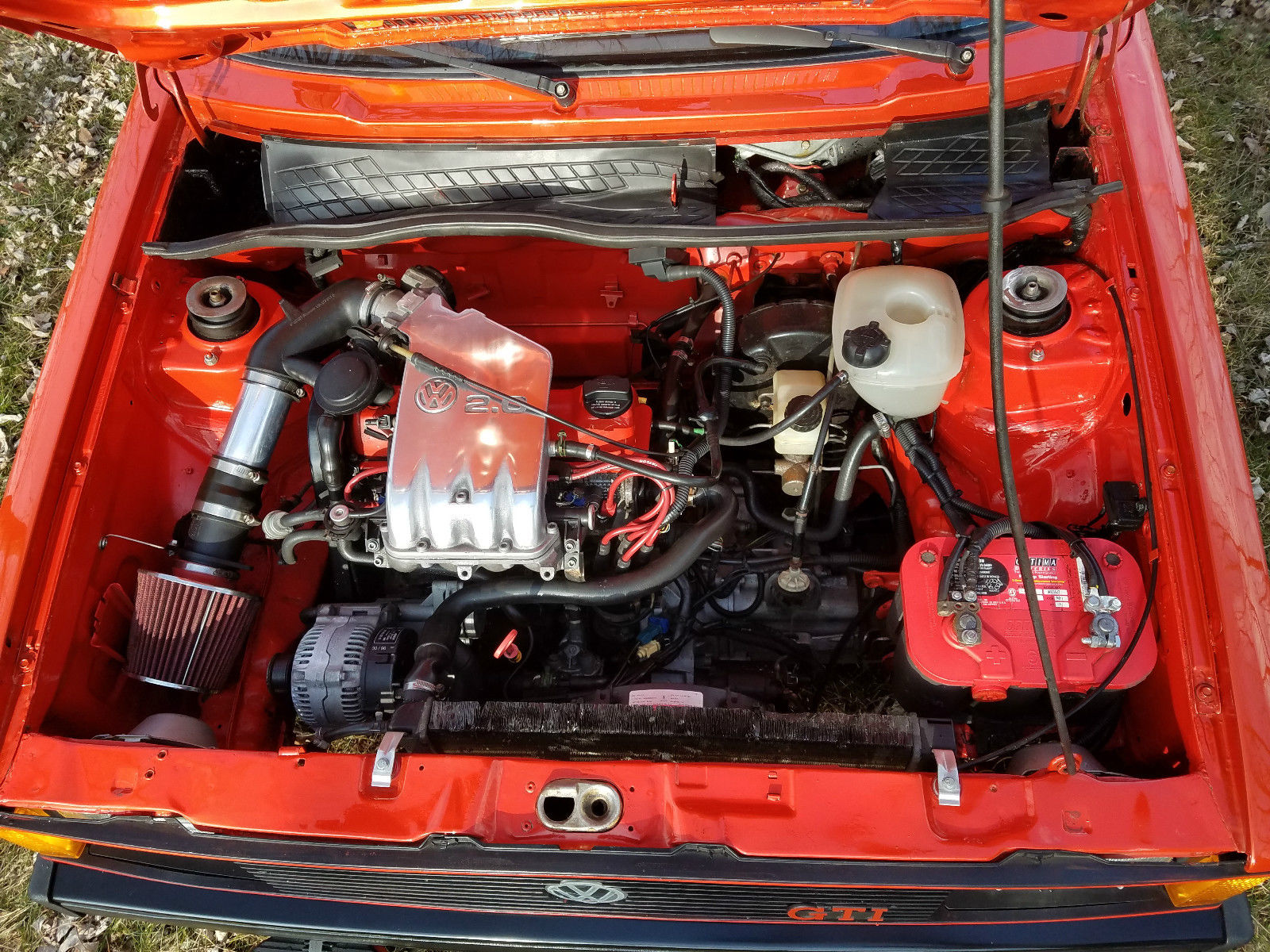 First things first; obviously, the car is pretty far from its original configuration. Have the additions helped the cause? In terms of collectability, the market points to a firm 'no'. We've seen mint condition models eclipse $20,000, but if you want a modded example to bring those numbers, it has to be period correct, and this one isn't. But before you throw the baby out, there's a lot to like here. The paintwork looks great and much better than most come to market. The ABA swap is a popular and reliable one, making more punch than the Westmoreland wonder originally had. The Hella lights add a nice touch of race-inspired look to the car, while the lowered ride height is offset well by the extraordinarily expensive BBS RS wheels. As an assemblage of parts, it was generally well chosen and looks great.
There is still a bunch of wiring work to do, and the interior needs a little bit of help. But overall, you could do worse. Especially for a DIY wrencher, if you have wiring experience this could be a nice winter project that you're not likely to lose much money on, if any at all, and it will provide plenty of smiles per a mile driven.
-Carter