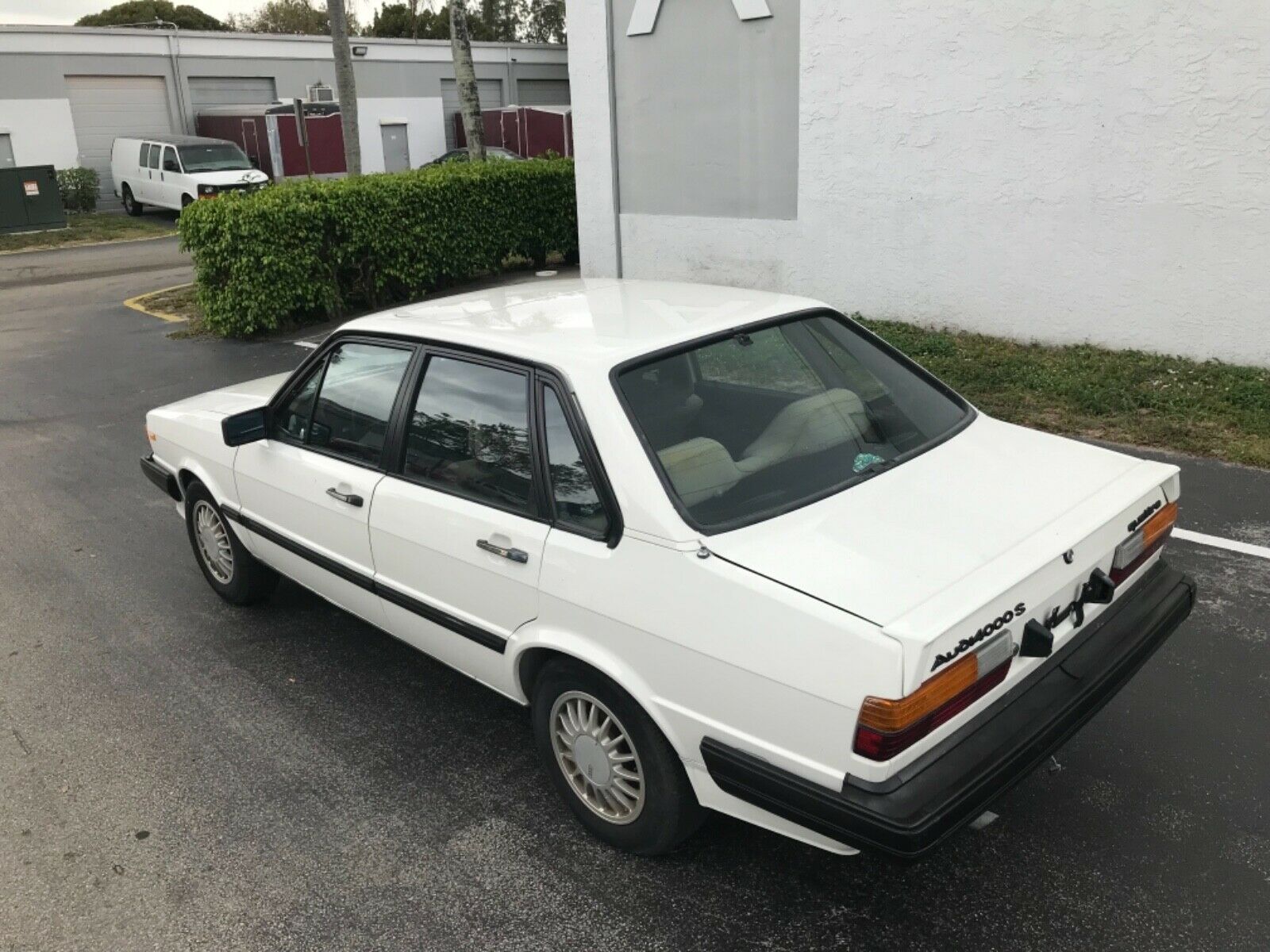 Update 8/22/19 – this 4000S quattro sold for $3,000.
The 1984 Audi 4000S quattro is a bit of a unique beast. Though it appeared for all intents and purposes identical to the 4000S Limited Edition from the same year, underneath the two shared little in common. Indeed, when you lifted the covers much more of the quattro model was shared with its bigger brother, the exotic Quattro – the so called "Ur-Quattro" by fans. Herein lies part of where things get confusing in Audi history, since the actual development mules for the boxflared rally wonder utilized the 4000 (nee 80). You could make a pretty convincing argument that the small sedan was the original, but that's neither here or there at this point and is generally semantics (though, it's occasionally nice to splash the waters of reality on enthusiast's ill-informed fires of unshakable belief). Whoever was technically first, there's no denying that the 4000/80 model brought the idea of permanent all-wheel drive to a much more affordable market of rally-bred enthusiasts who eagerly snapped up the roughly 4,500 examples of the first year model. Radical looking changes came for the 1985 model year with a thorough refresh, and there are those who love both generations with equal aplomb. Admittedly, I'm a fan of the post-'85 models, sometimes referred to the as the "sloped grill" cars. But you don't have to go far to find fans of the more square '84 model. One reader of ours tasked me with the goal a few years back of keeping an eye out for a clean '84. Easy, right? Not so fast…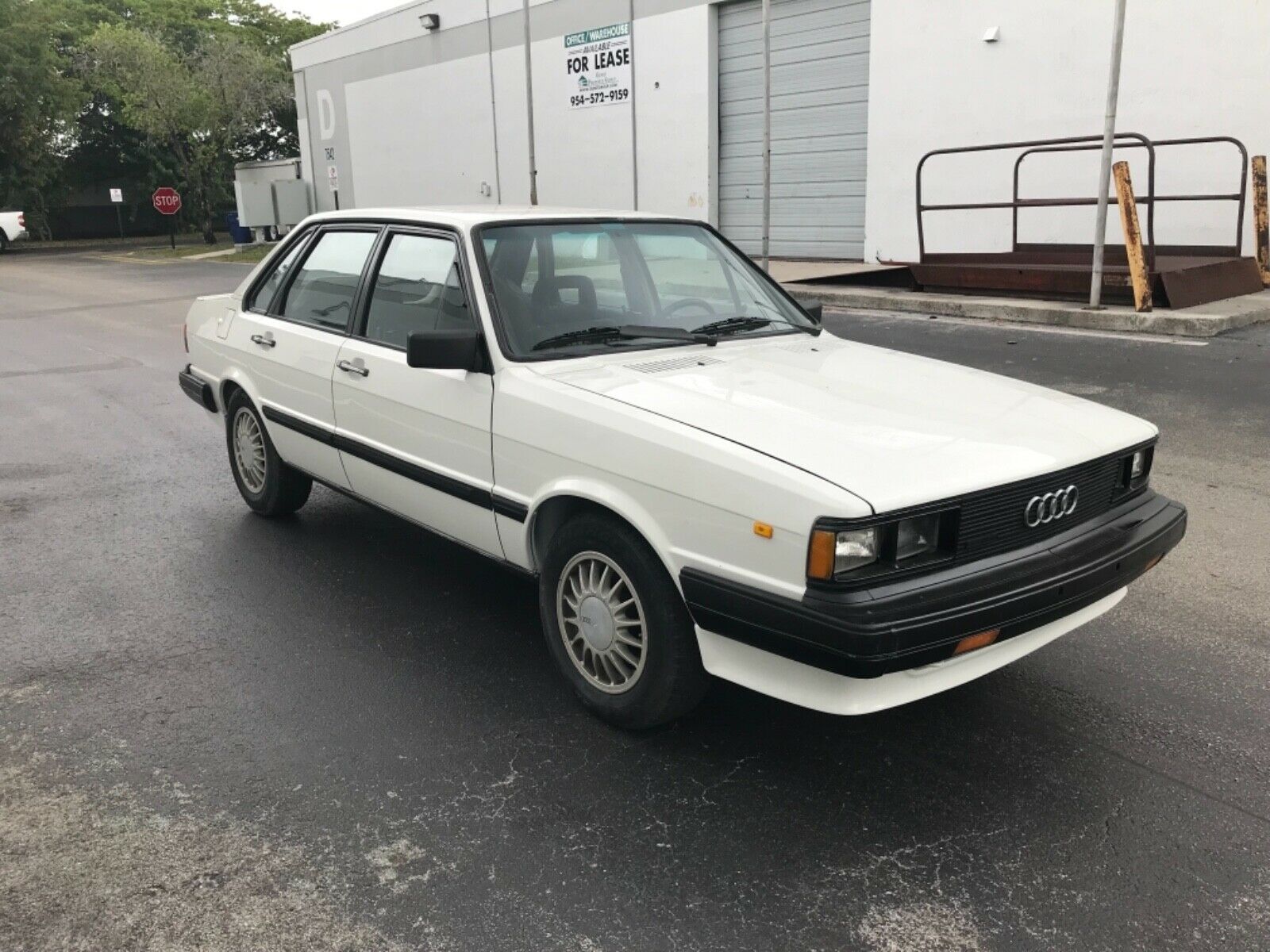 Year: 1984
Model: 4000S quattro
VIN: WAUFB0857EA160881
Engine: 2.2 liter inline-5
Transmission: 5-speed manual
Mileage: 196,000 mi
Location: Pompano Beach, Florida
Price: Reserve Auction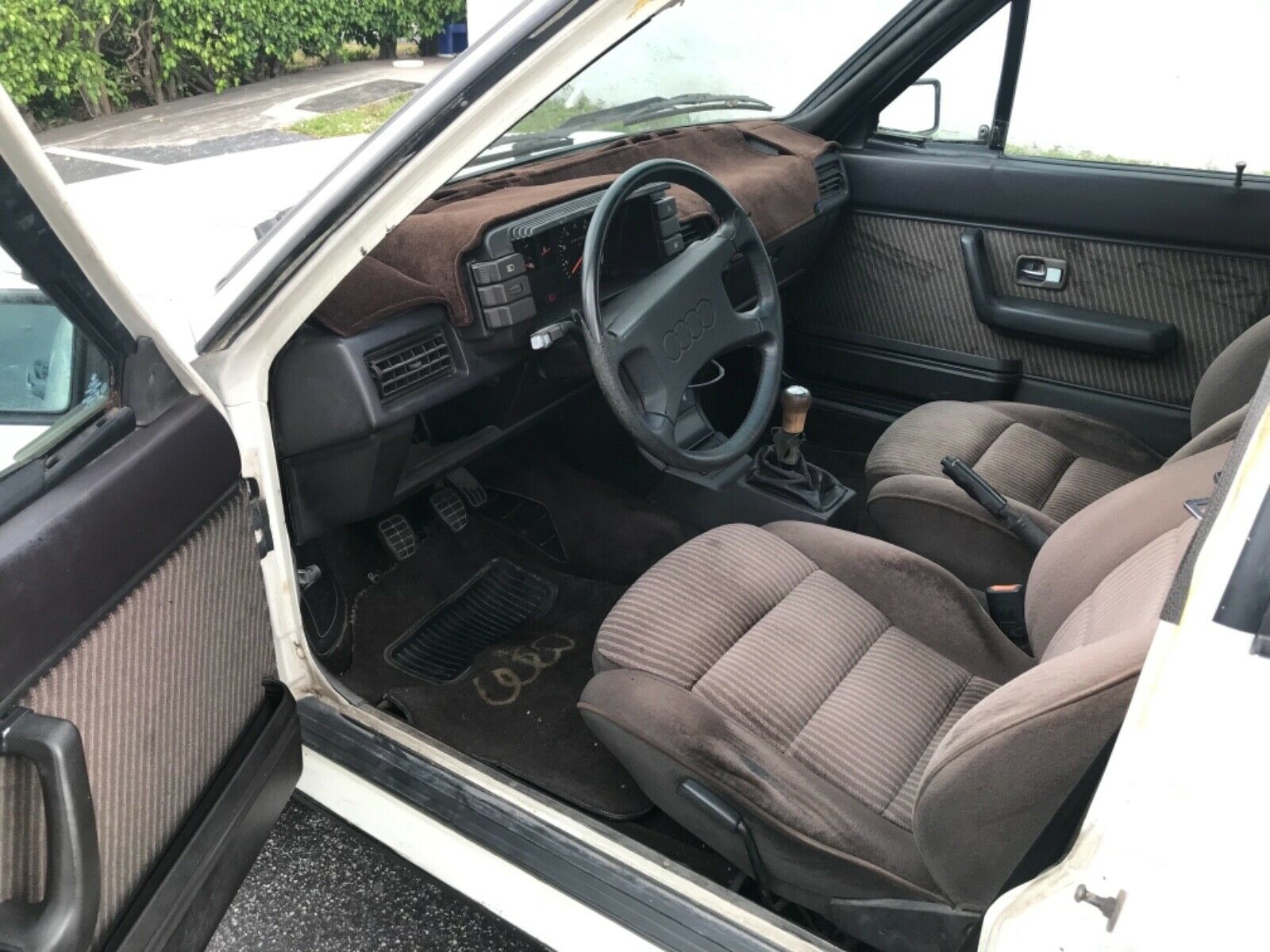 Super Rare and hard to find in good conditions

1984 Audi 4000 S Quattro 5 speed manual with working locking differential
196k miles on it
Clean Florida title
The car was recently repainted in January that looks really good and shiny, sunroof and glass was not removed at the time so there is some over spray on moldings , all the lights and bumpers were removed , the door jambs were not repainted
Runs good and drives fine , clutch is good and transmission doesn't have any grinds going though the gears,all lights work

Recently replaced :

Clutch master cylinder , slave cylinder and clutch line
Shifter bushings and linkages rebuilt
Battery
New fluids
Spark plugs
New windshield (had a crack)

The not so good:

Driver's side outside door handle broken
Dash is cracked ip but has a pad over it
Both front windows work up and down very slow and need help to do so (might need regulators)
Tires hold air but they are old
A/c is cool but not cold
Missing front driver's side door rubber seal
Needs front axle boots

The car is sold as is with no warranty and can be viewed at any time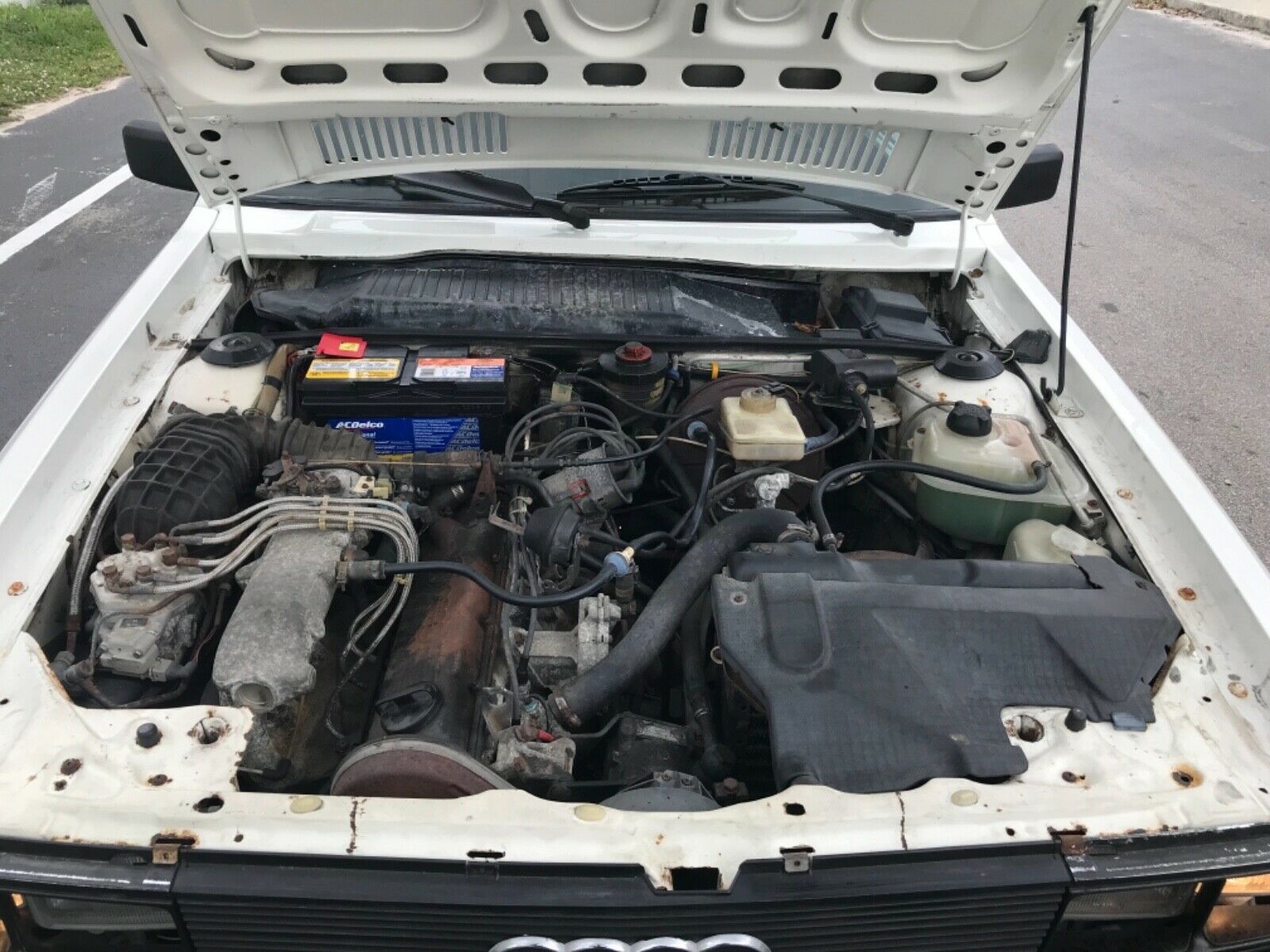 So although this car looks quite fresh on the surface, that is in part thanks to the recent paint job. It doesn't look all that bad though it was not a show-quality respray, but there are obvious shortcuts that were taken – the badges are placed too low and there's a lot of overspray. The shots of the interior and underneath, though, don't show a heavily neglected car, though the dealer also has not fixed all the mechanical issues. Outside of the already-mentioned grill, trim and bumper differences '84s are a bit unique with their front vent windows, early dash setup and rear manual windows (fronts were all power). This car also wears later lug covers when it should have just axle hole nuts on the wheels. The headlight surrounds have been de-chromed, its missing its front 'quattro' badge and they've remounted the wipers on the wrong sides. The shift boot is in need of replacement and the knob has lost its original leather, both of which are reasonably typical, and I bet the Florida sun did in not only the original paint but the dash cap too.
These, though, are all nits that have been picked; the real struggle with '84 4000S quattros is finding one at all that isn't a complete wreck. I looked at a very nice survivor back in January of 2018. With only 50,000 miles, the seller was looking for $14,000. This car isn't as nice as that one appeared, so it will be interesting to see if the final number breaks the reserve as bidding has been slow so far. But most of what is listed above can be pretty easily remedied in a weekend, and the active enthusiast base will be happy to help you source the missing or broken parts if they can. These usually only pop up for sale once in a while, so if you're a fan of the early 4000 quattro it may be worth a test bid.
-Carter