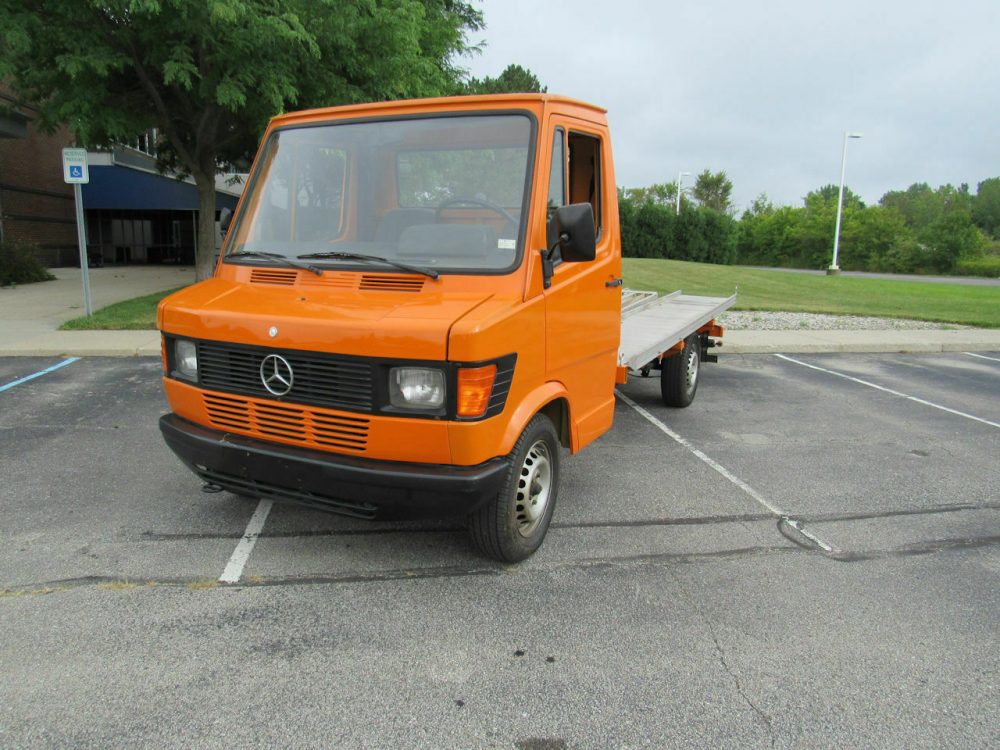 One thing about Mercedes-Benz brand is that if a vehicle segment exists, they probably make something in it. As a result of that, you can basically buy everything from a GT1 homologation car all the way to a cement trunk. Falling in one of those segments is basic vans that no one bats an eye at in Europe, though they are a real novelty if you see one running around in North America. Today, we have of those with a little twist.
This is a 1984 Mercedes-Benz 207D that was probably built new as a box truck. Somewhere along the line, someone took off the box and added a pair of transporter ramps that you would think would make a great little car hauler truck. You would think. However, I am here to tell you that this cool little truck isn't hauling anything.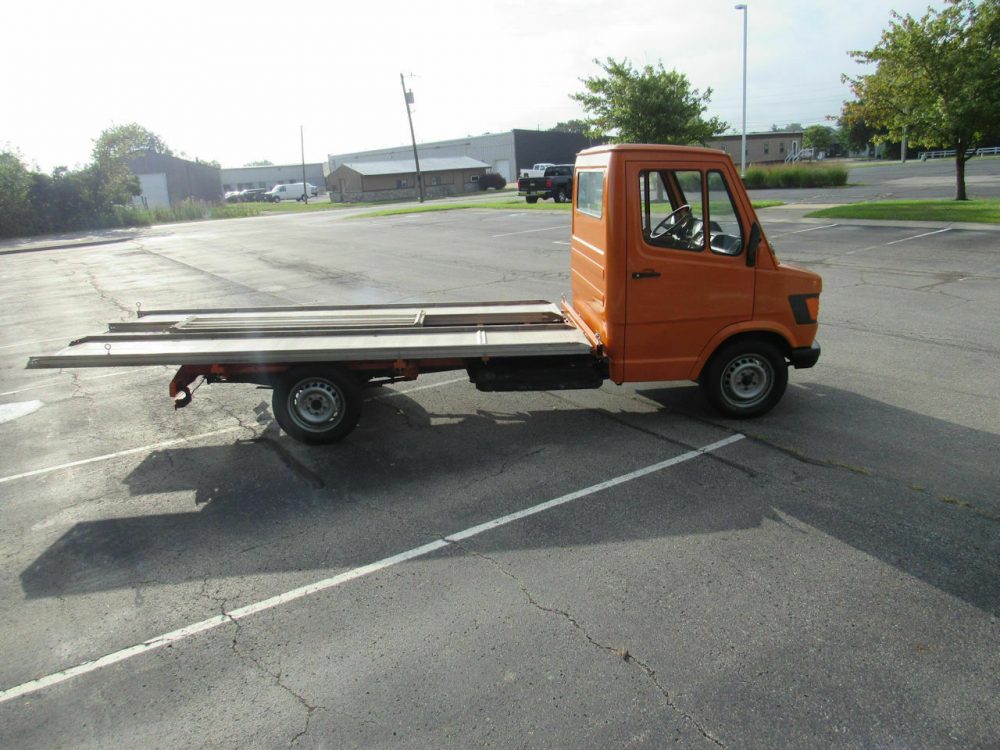 Year: 1984
Model: 207D
VIN: WDB60132218277139
Engine: 2.4 liter inline-4 diesel
Transmission: 5-speed manual
Mileage: 184,767 km (114,808 mi)
Location: Indianapolis, Indiana
Price: $26,000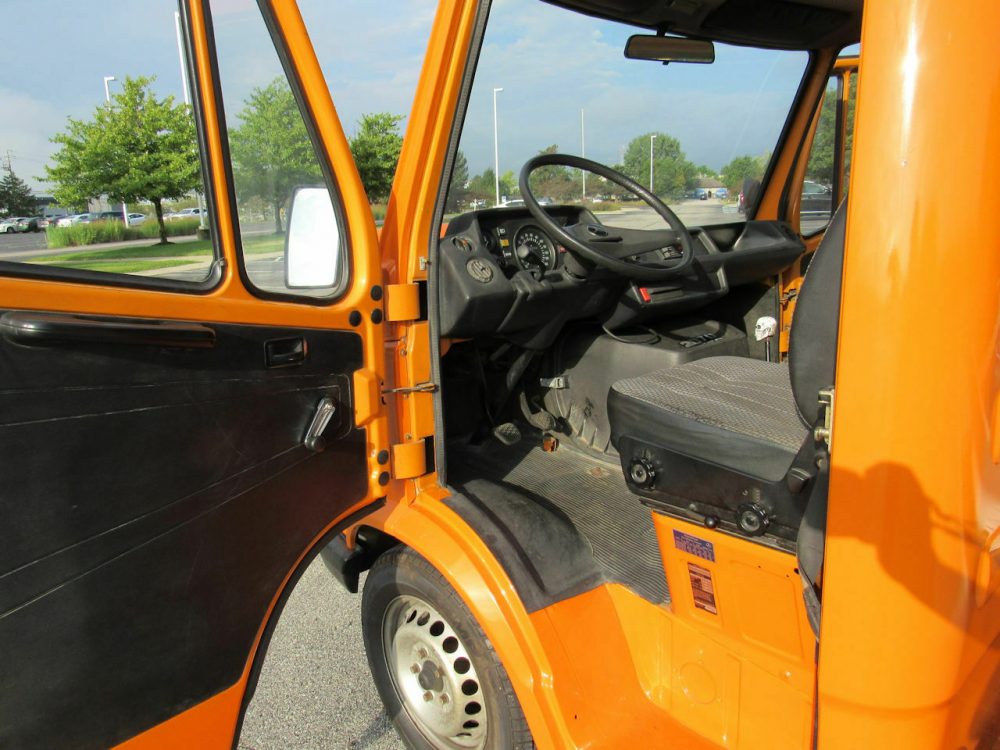 Gateway Classic Cars of Indianapolis is proud to present this classic 1984 Mercedes Benz 207D. [ omitted ]. Other designations were series TN / T1N and Bremer Transporter, since the vehicle was built in the Transporter-Plant in Bremen, Germany. The TN/T1 was available as a minibus or fitted with a cargo box body or flat cargo bed. A double cab version was offered in the latter two configurations. This 1984 Mercedes Benz 207D was previously used as a Porsche dealer parts van and has been converted to a vintage race car hauler. It has an eye catching, bright orange exterior that is in good condition. The gray and black cloth interior is also in good condition for a work truck.

Options on this 1984 Mercedes Benz 207D include: power brakes, seat belts, diesel, cloth interior, and radial tires. If you are looking for hauler to take your prized classics here and there, this 1984 Mercedes Benz 207D can definitely fill that spot.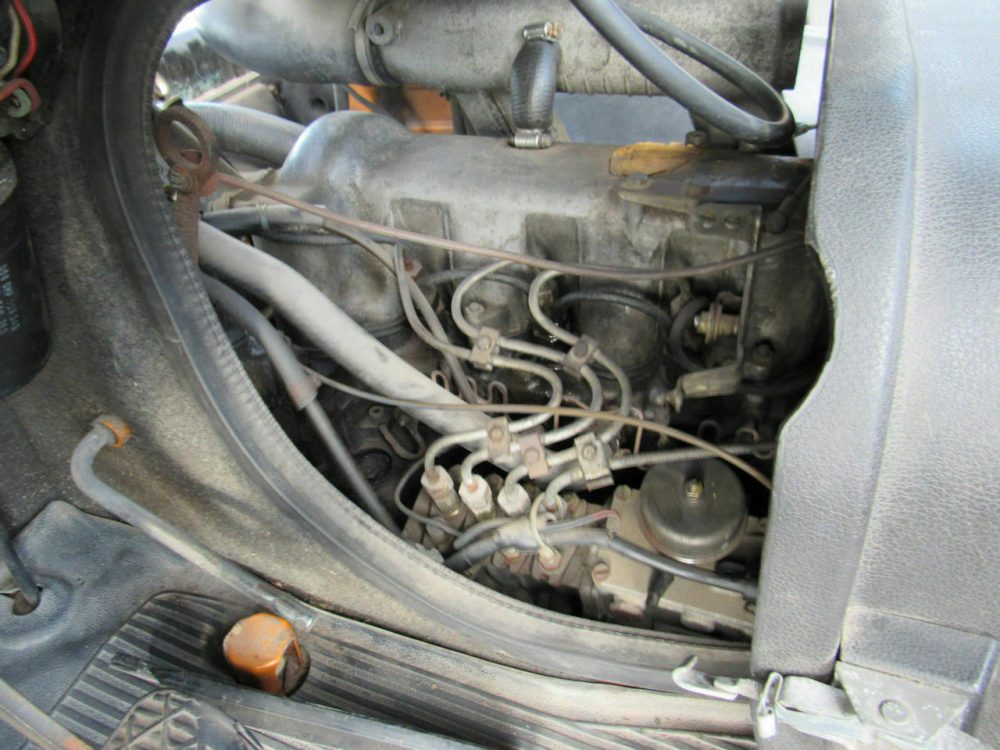 Props for the creativity here, but I don't think this is a feasible in its current configuration. The first and biggest reason is the engine in this. This truck uses an OM616 diesel inline-four that produced 71 horsepower and 101 ft-lb of torque. That is it. That is barely enough to move this truck down the road let alone if you throw 3,000 pounds on the back of it. It is also a four-speed manual gearbox, which means all the torque and weight has to be held by the clutch, which isn't going to happen very long. I am extremely confident that it just wouldn't be possible to climb any kind of hills at all even in first gear given how little power this thing has. Just to pile it on, I doubt the rear suspension is setup to haul that weight, and I don't think these brakes are adequate either. So it can't move, it can't hold anything, and it can't stop. Maybe they should have advertised this as a 2 x 4 hauler instead.
Speaking of, this truck has some issues as well. In addition to completely missing a throttle pedal, it looks like three fuel return lines are dumping diesel everywhere. It also looks like the glow plug relay plug has gone missing, so good luck with those cold starts. All this for $26,000? Yes, at first it looks cool, but a couple minutes thinking about it and that $26,000 is much better spent on a real car hauler.
– Andrew