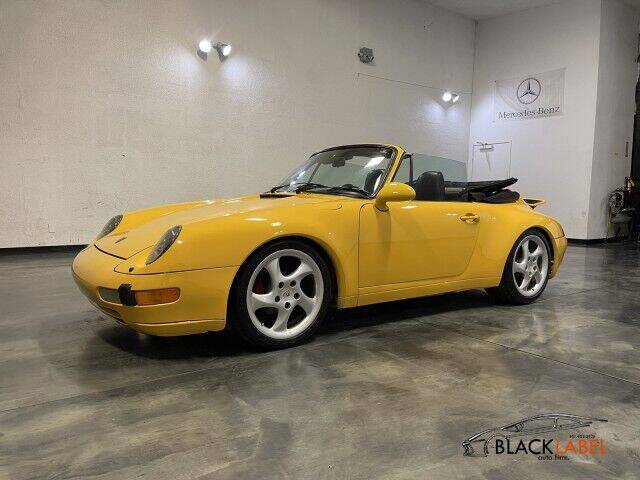 No, that isn't a typo for the year. What we are looking at today is a 1987 Porsche 911 Carrera Cabriolet that doesn't look like a 1987, but rather some year between 1995 and 1998. That wouldn't be a huge deal other than the fact it is an entirely different chassis. What I'm trying to say is that someone took a G Body car and turned it into a 993 cosmetically. My guess is something like this happened way back when old 911s were downright cheap to what they sell for today and cutting up two 911s to make one 911 wasn't seen as something totally insane to do. The good thing a quick look outside will have most convinced that you own a newer 993. However, the interior leaves a lot to be desired.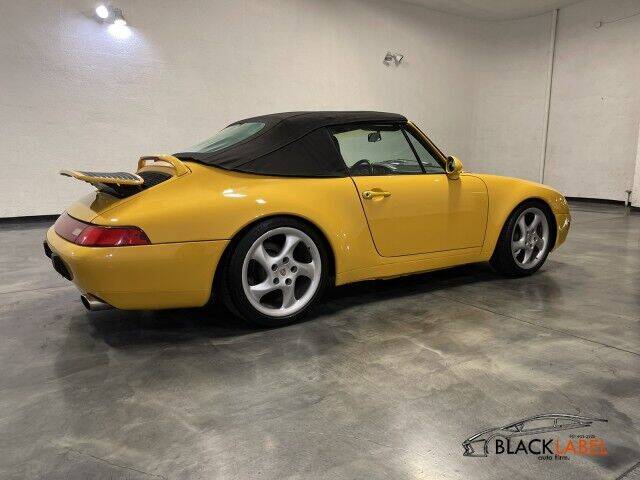 Year: 1987
Model: 911 Carrera Cabriolet
VIN: WP0EB0913HS170428
Engine: 3.2 liter flat-6
Transmission: 5-speed manual
Mileage: 83,402 mi
Location: Riverside, California
Price: $59,995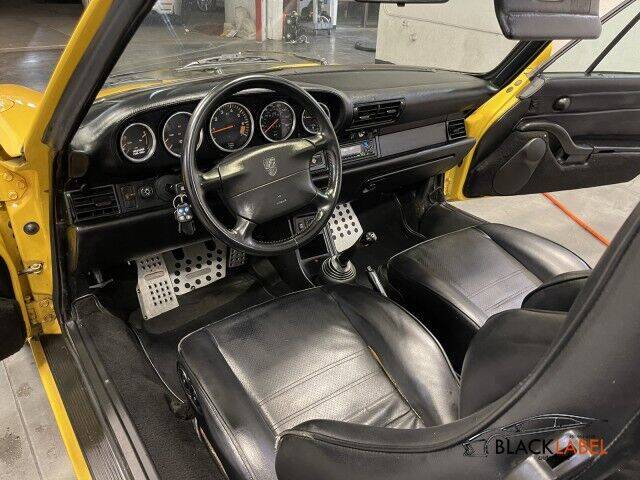 This 1987 Porsche 911 Carrera is offered to you for sale by Black Label AutoFirm. Let a little sunshine in. Just drop the top of this Porsche 911 Carrera convertible and go. Today's luxury vehicle is not just about opulence. It's about a perfect balance of performance, comfort and attention to detail. This 1987 Porsche 911 Carrera is the perfect example of the modern luxury. This is about the time when you're saying it is too good to be true, and let us be the one's to tell you, it is absolutely true. There are many vehicles on the market but if you are looking for a vehicle that will perform as good as it looks then this Porsche 911 Carrera is the one!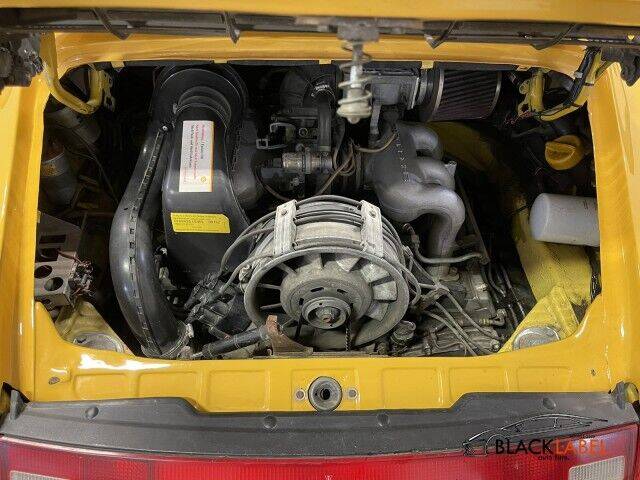 It looks like at one point this car was red and now has been refinished in Speed Yellow…or some sort of yellow, anyway. It actually looks really good outside of incorrect offset of the rear wheels, which could easily be fixed with some wheel spacers. It does look like it is lowered an inch or two as well, and who knows what else is going on under there. The interior leaves a lot to be desired as it generally looks very tired but also very confused with 993 door panels and a four-spoke 993 steering wheel. Out back is just your standard 3.2 liter from the 1987 911, but thankfully the gearbox should be a G50.
I think the most bizarre thing here is that the dealer makes zero mention at all that this is a total re-body of the car – just some generic paragraph that could be written about any car. Even crazier, the asking price is $60,000. You can literally buy a real 993 Cabriolet for $10,000 less. Just when you think you've seen it all!
– Andrew