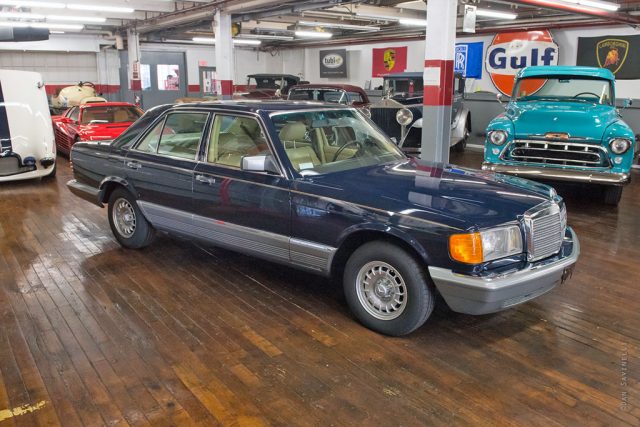 File this one under another great Mercedes-Benz that you usually see with hundreds of thousands of miles on but for whatever reason has almost none. This 1984 300SD shows a crazy 11,300 miles and looks every bit the part. You can totally see why people plunked down almost $40,000 (over $93,000 in 2017 dollars) for these when they are new. It's frugal, handsome, secure, has enough to power to get out of its own way and all this won't cost you a fortune to keep going. Except this car, as you might have guessed, will need a small fortune to take home with you.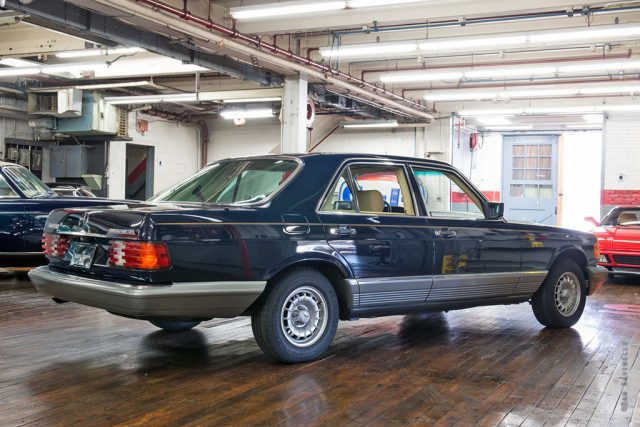 Year: 1984
Model: 300SD
Engine: 3.0 liter 5 cylinder
Transmission: 4-speed automatic
Mileage: 11,300 miles
Price: $35,000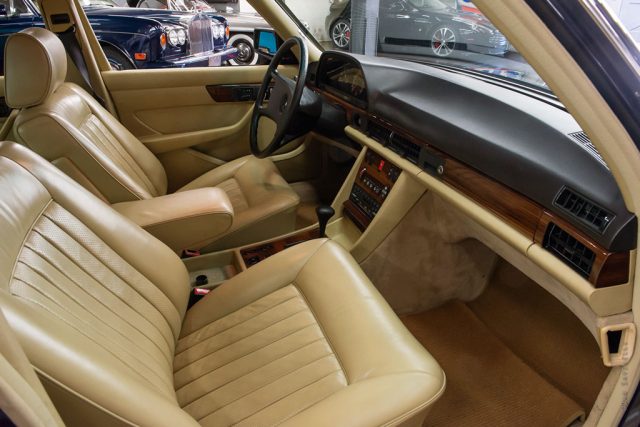 Single owner SD through 2015.
Rare 904 Midnight Blue with Creme leather.
Spectacular preservation from new.
Spotless engine bay.
Full handbooks.
Runs and drives beautifully.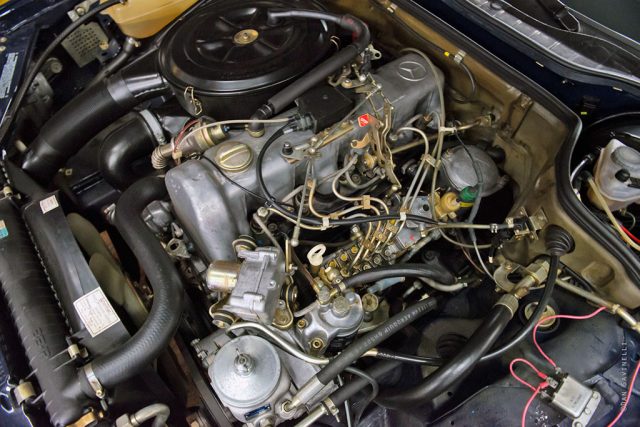 What is there to say about this car? I overwhelmingly prefer the gen 1 (1981-1985) W126s over the later ones even though they do look a little more dated, but I think that's the beauty of them. Give me a clean set of 14 inch Bundts with a OM617 and I'm as satisfied as I can possibly be in owning a car. This is a great color combination with the Midnight Blue and tan interior even with those terrible North America spec headlights.
Like I said, all this is going to cost you. $35,000 is a ton of money for any W126 but it's tough to fault the seller for asking it. The market for clean golden-era Mercedes diesels isn't slowing down but I wouldn't bet on this car gaining anymore value once you start driving it. As I've said before, miles don't scare me one bit so I'm really not the guy that this car appeals to. Cars like these are always fun to see in their original glory, but I'll gladly take home one of these for less than a third of the price and still enjoy it just as much.
– Andrew